April, or early season fishing for sailfish can often be unpredictable. On a positive note, the sailfish we find during this period are often not spooky and very aggressive.
TRIPLE HOOKUP OF SAILFISH
One moment everyone's catching smallish fish. Then, Dan asks if there's a crank bait he can cast so I tie him a pintail. Suddenly he hooks a sailfish but it comes off.
The next thing we know is we're having a triple hookup at the back, pandemonium!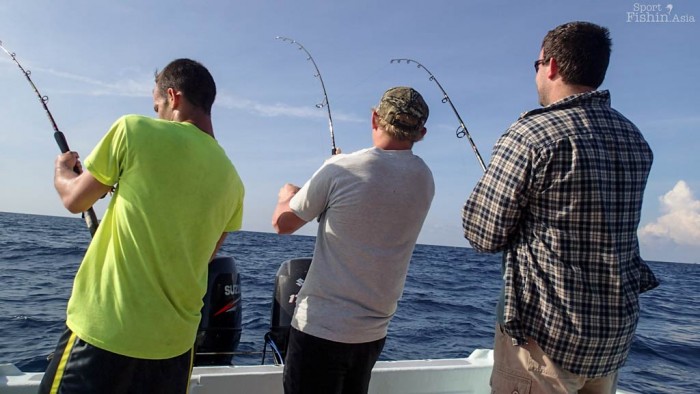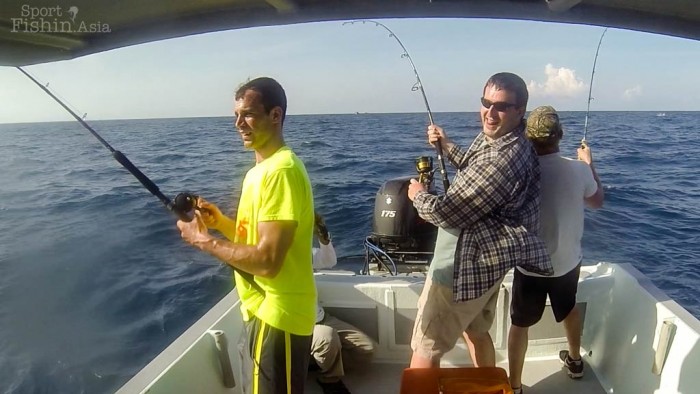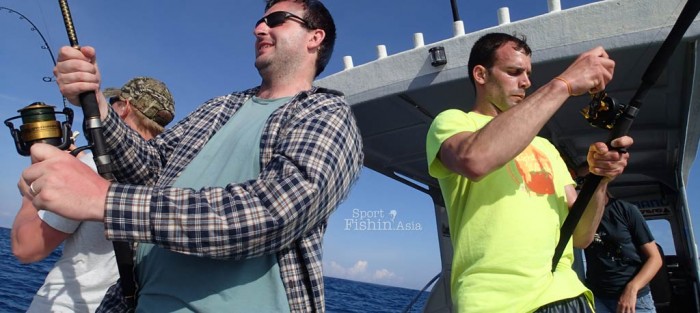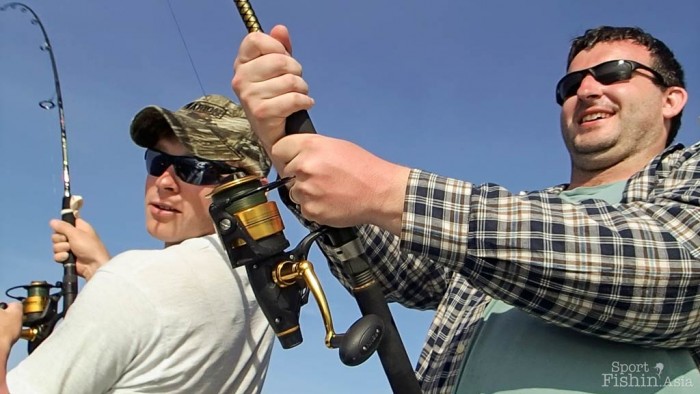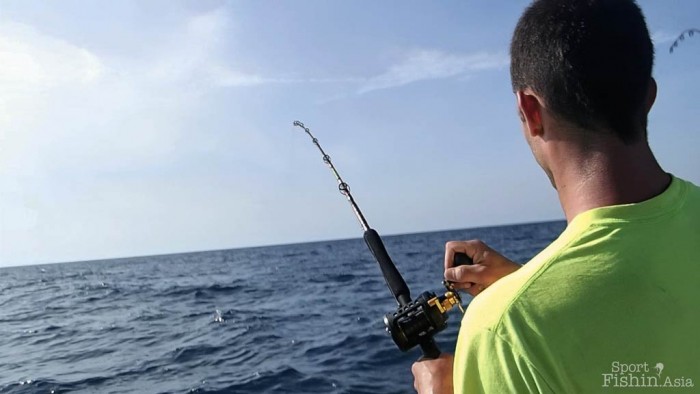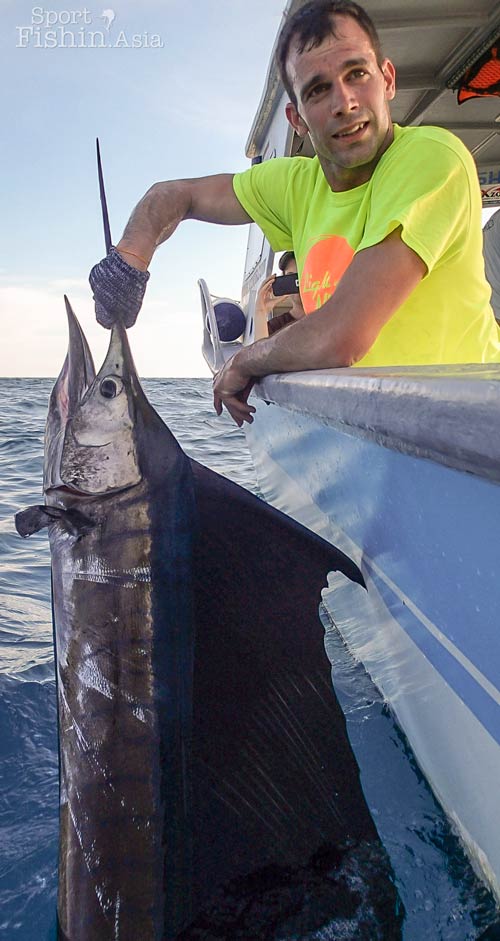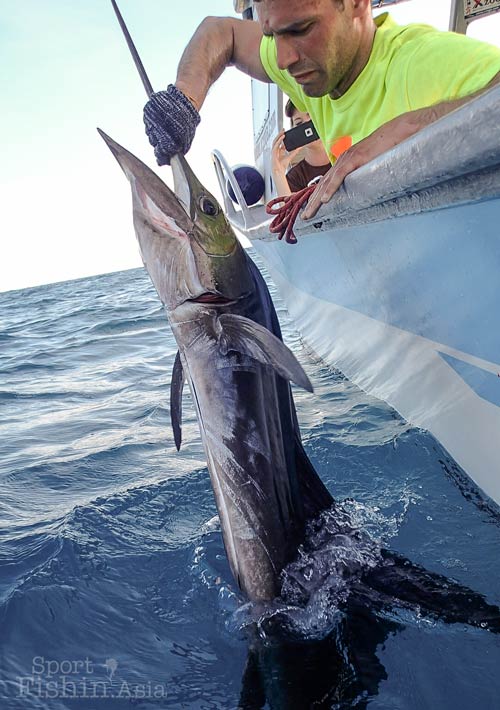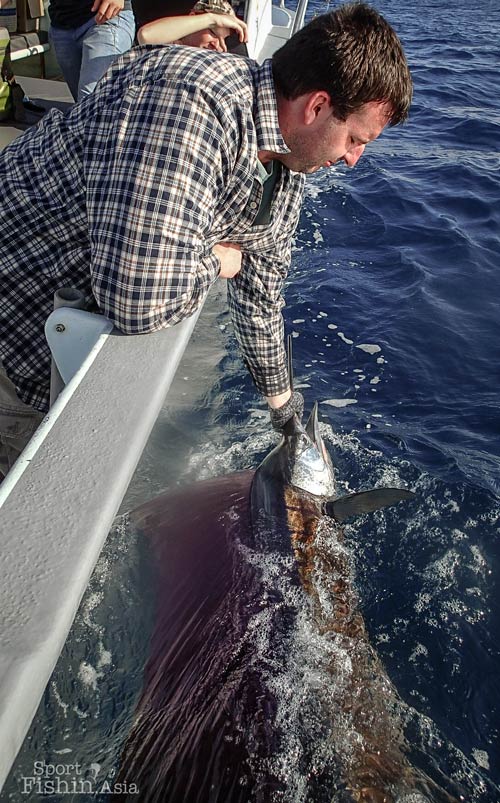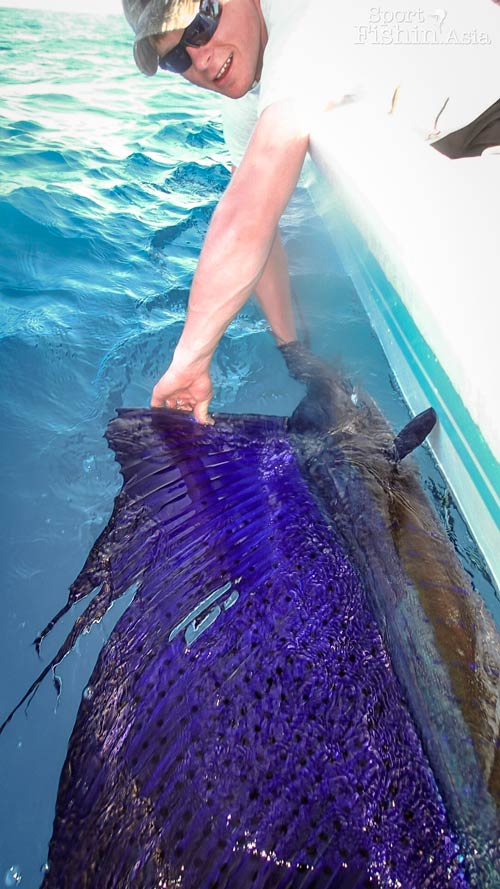 That pretty much sums up Dan and co's trip to Kuala Rompin where within a fairly short trip they get to experience and witness a variety of actions including a triple hookup, choppy seas, rain, fish getting tangled with the motors, stubborn fish that took angler multiple times around the boat and more.
Read Dan's review of his experience Rompin sailfish with us
Three siblings, one lovely couple, five good friends from Wisconsin, America and a couple of sailfish in Kuala Rompin. Yeop, it is moments like this that are forever etched in ones memory. Priceless and that's what life should be about, experiencing the moments.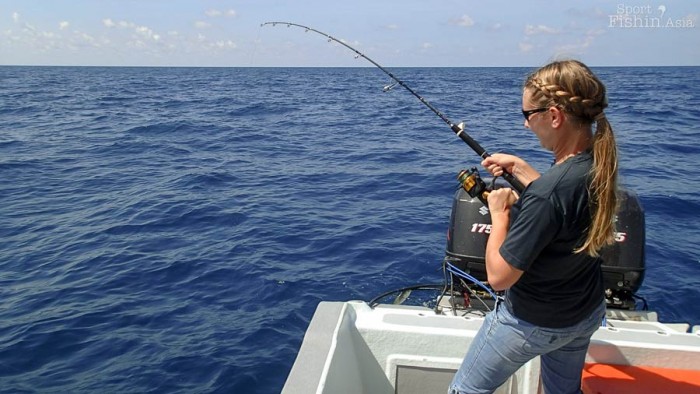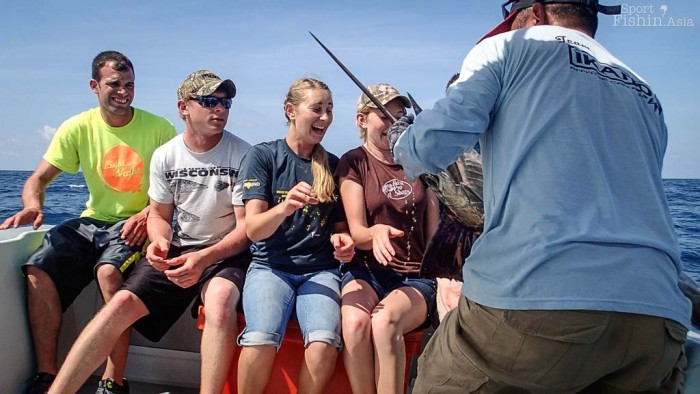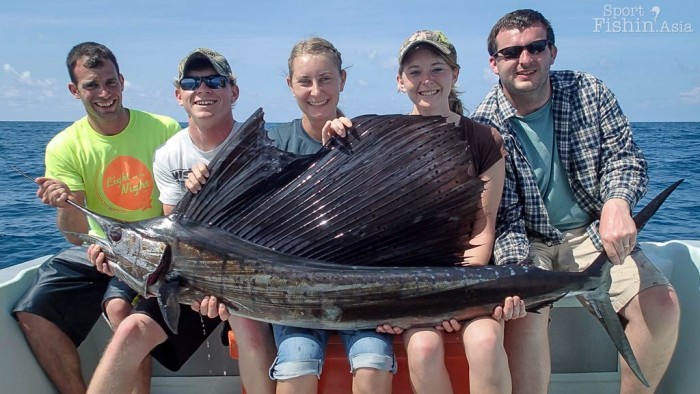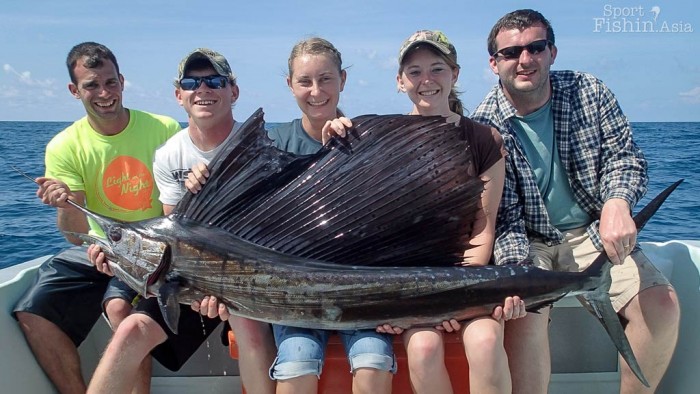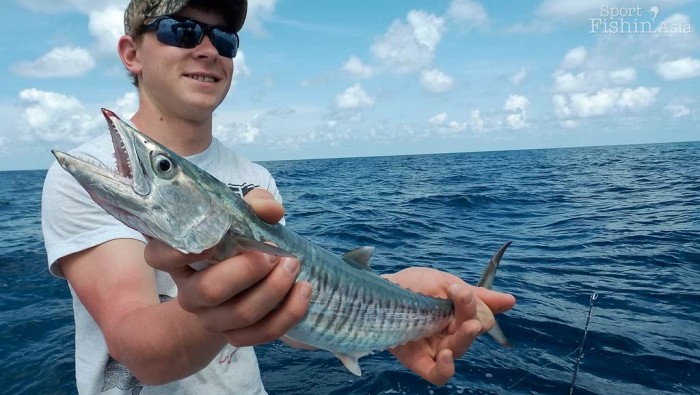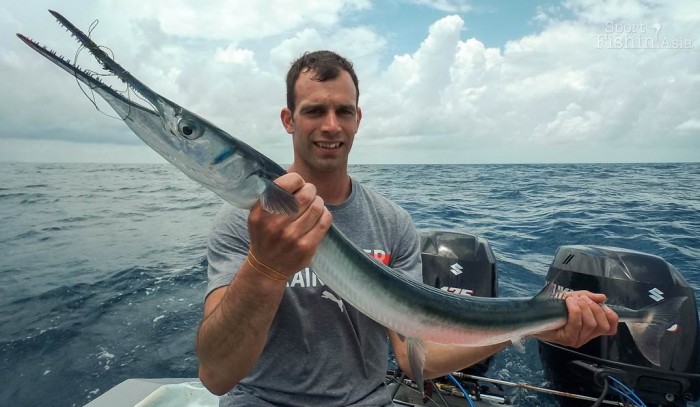 Summary
Month: April
Weather: Windy, hot and sunny – rain on one day
Sea condition: Choppy
Come fish with us in Kuala Rompin!
Should you have any questions, wish to make a booking or enquire about available dates, please contact us.