Other than trout, bass and carp amongst others – fishing for Japanese seabass, also called suzuki, is big in Japan.
Here's a short video of JW catching 3 seabass with 3 casts in 3 minutes
When to Fish For Japanese Seabass?
Night Game – as how Japanese likes to describe fishing at night, is a popular time of day to target their seabass and that is the time of day we are fishing this time.
You can also target the Japanese seabass during the day. However, nighttime is often more productive.
Although they can be fished all season, spring and autumn are the best time to fish for the Japanese seabass.
Where To Fish
Suzuki, or Japanese seabass, is a popular target species in Japan. Besides the Osaka Bay area, seabass are fished for in many parts of japan, including in the Tokyo and Yokohama Bay area. That is not to say they are only found in bays as they are also found in many coastal areas.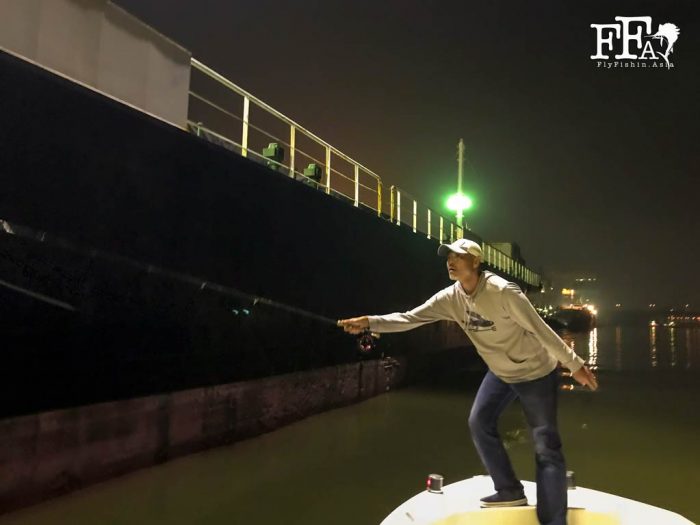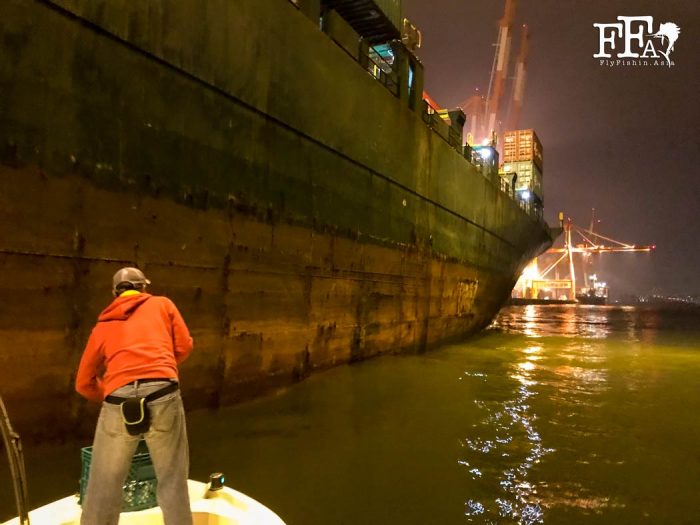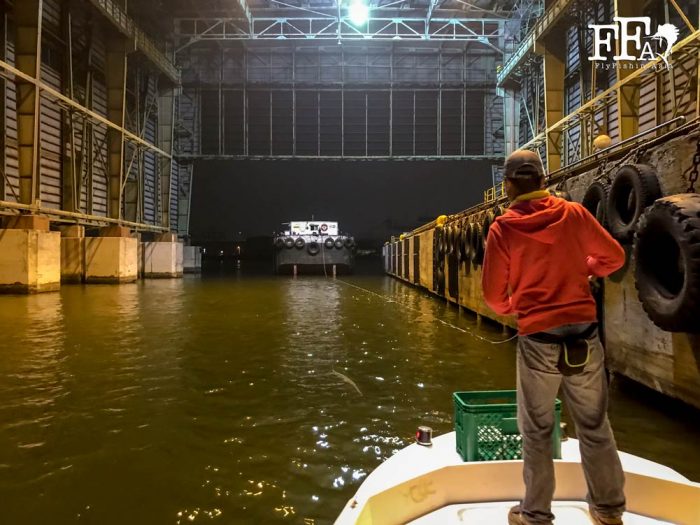 What Gear To Use
Here is one of the fly fishing dilemmas. A 6 to 7-weight outfit will be great for the commonly caught average size fish, but you may be under-gunned when hooked onto a larger fish where 8 to 9-weight gear will handle the job better.
Lines can be floating but fast sinking line or intermediate line are better.
Japanese seabass usually hides under structures and in the shadows.
How Hard Do The Japanese Seabass Fight?
The shape and profile of the Suzuki makes me think of the snook. When it comes to fighting quality, they remind me of the barramundi. They pull hard, occasionally jumps and makes surface hits.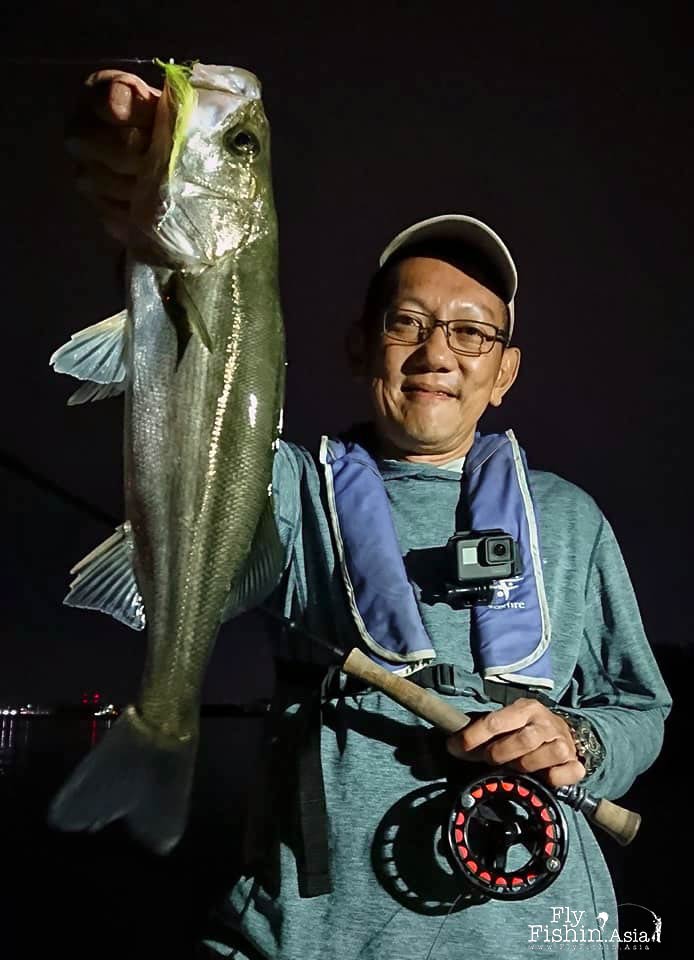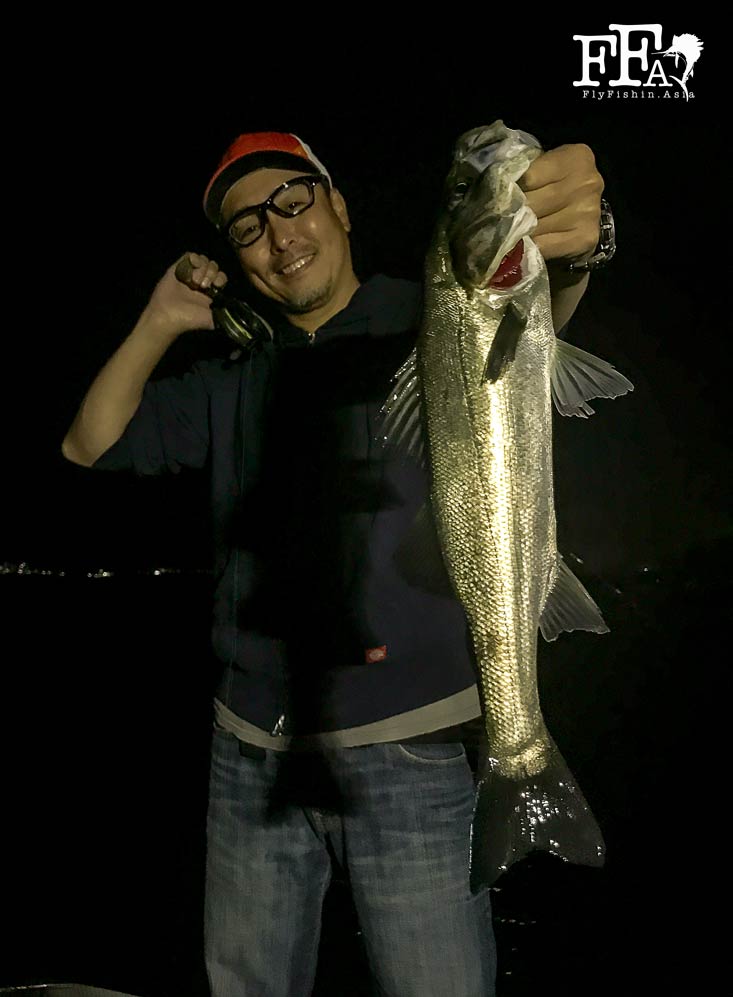 About Japanese Seabass
There are:
Suzuki Japanese seabass (Lateolabrax japonicus)
Hira-suzuki or Blackfin Seabass (Lateolabrax latus)
Tairiku-suzuki or Chinese Seabass (Lateolabrax maculatus) aka spotted seabass
Occurs from Japan to the South China Sea
Inhabit fresh, brackish, and marine waters of inshore rocky reefs and in estuaries
Young ascend rivers and then returning to the sea to breed
Can reach a length of 100cm (40 in)
Greatest weight recorded for this species is 8.7kg (19lb)
Although generally called Suzuki in Japanese, like a number of other fish species in Japan, they are called different names according to their size:
Small fish (under 30cm) are generally called SEIGO
Average sized fish (30-60cm) are called FUKKO in the Kanto region and HANE in Kansai
Big fish (more than 70cm) are SUZUKI
So you are quite likely to catch fukkos !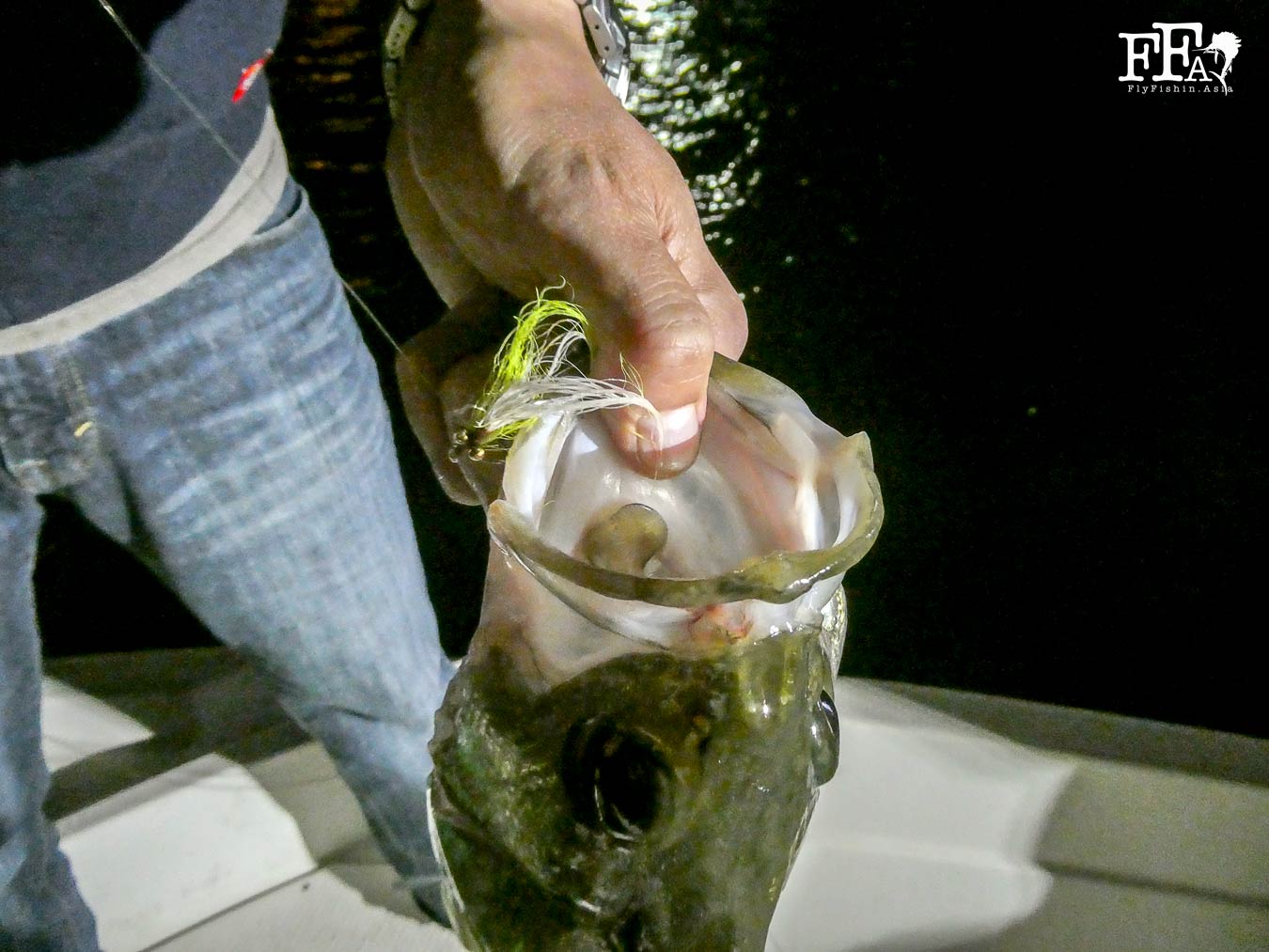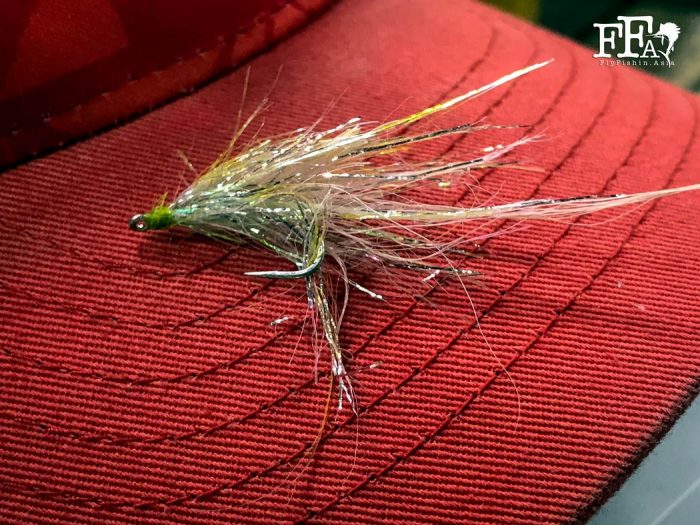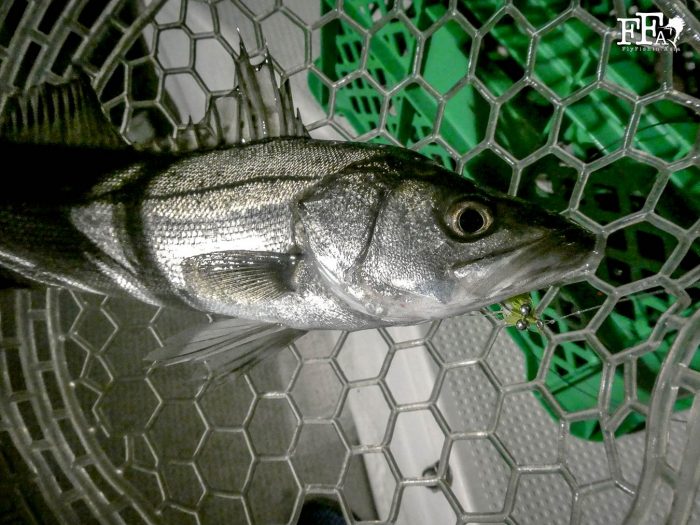 Habitat
The Japanese seabass habitat ranges from Japan to the some parts of Korea, compared to the Chinese seabass (Lateolabrax maculatus) also called spotted seabass, which is found along the Chinese coast all the way to North Korea
Both species can be found in some coastal areas of South Korea.
Almost all Lateolabrax species are said to be found in rocky reefs with constant moving waters.
It is not rare for either species to be found in freshwater as the young tend to enter rivers.
Japanese seabass is also widely farmed in China, since it is a carnivorous species that has delicious meat and grows rapidly.
Reproduction
Spawning occurs in the coastal waters around Japan during late October to late January.
Commercial Importance
Other than being a popular sportfish, Suzuki makes an elegant paper-thin sashimi, suzuki usu zukuri.
If you would like to go fishing for seabass, contact us, or contact:
Drag Free Fly Fishing Shop in Osaka, Japan (Yusaku San)
Website: dragfree.jp
Facebook: facebook.com/ffdragfree/
Some photos from Osaka Porto Marina where we launch the boats from