Graham Jackson and friends Harry, Andrew and Mike, all expatriates in KL got together for a sailfishing trip in Rompin with us and the numbers were quite fascinating.
Two days of fishing that resulted in the first day going 3-3-3. That's 9 hookups landing 3 sailfish, dropping 3 and catching 3 queenfish. We also had 3 bite offs from Spanish mackerels!
Hazy Threes
This two day fishing trip to Rompin is just pre-competition for the annual Royal Pahang Billfish International Competition (RPBIC).
Rompin is at its busiest during this time and no surprise seeing many boats on the water.
Threes (Day 1)
It was slow going getting live bait in the morning and we only managed a few after going to a few spots.
We went ahead anyway and took our chances with what we have.
Thankfully the weather was nice and sea was calm for a change from the constant choppy conditions the past weeks and months.
The haze is back however, no thanks to the forest burning in neighbouring Indonesia.
Quick Bite
Mike was up first on the rod and we had a hit pretty much as soon as we started fishing for sailfish. Unfortunately the fish dropped the hook.
After repositioning, we quickly had another fish on and Harry brought in a beautiful above average size sailfish. After a few quick photos in the water the sailfish swam away nicely. Thanks, Harry for keeping the fish in the water even though this is your first ever sailfish, and a good sized fish at that.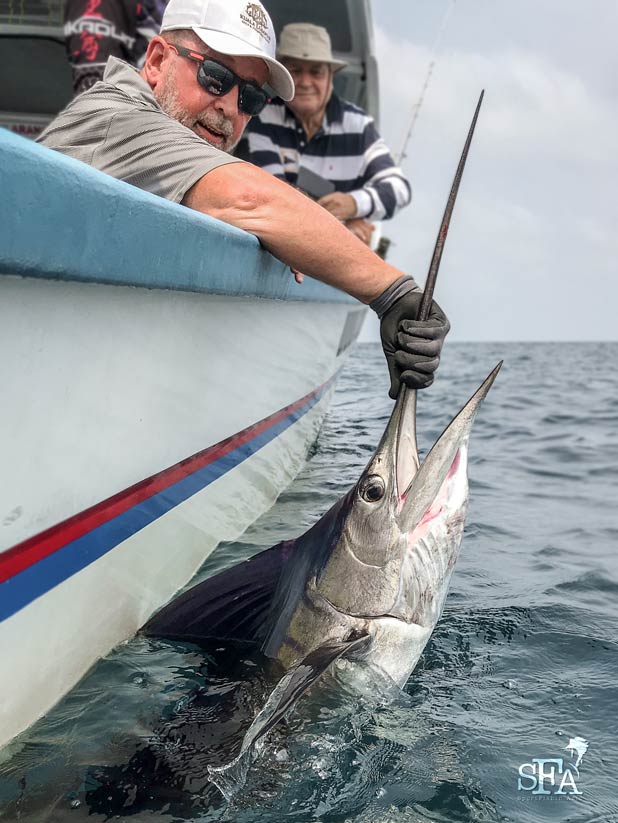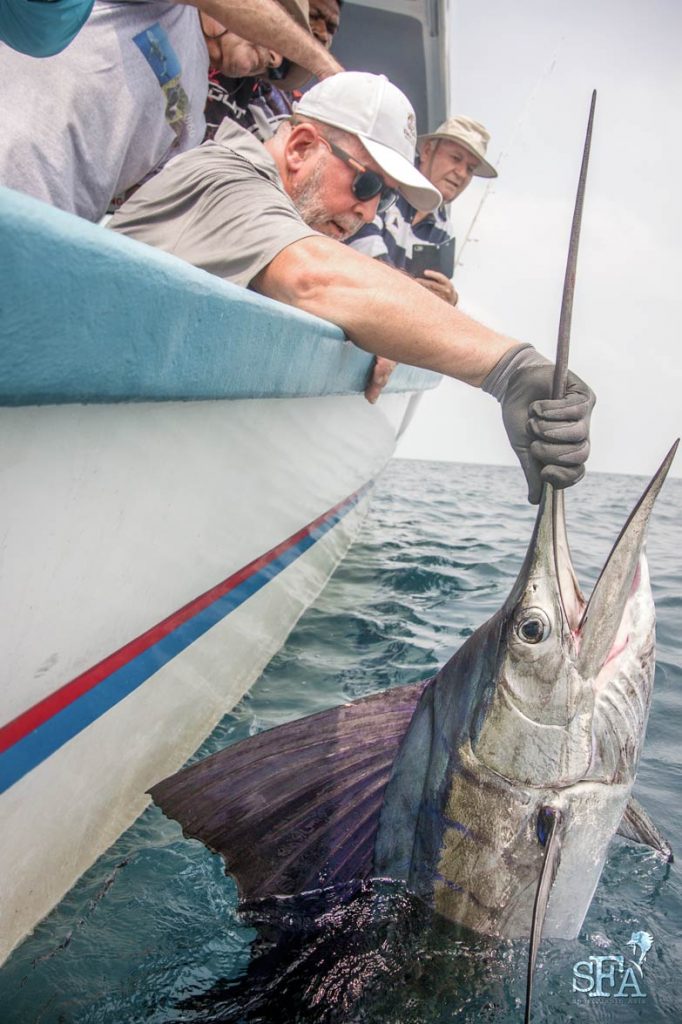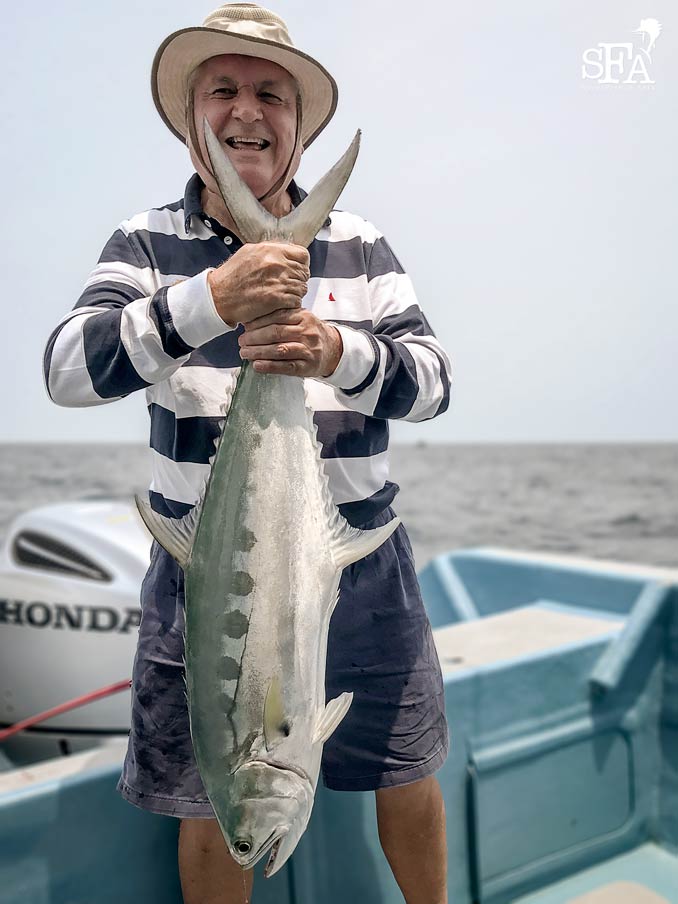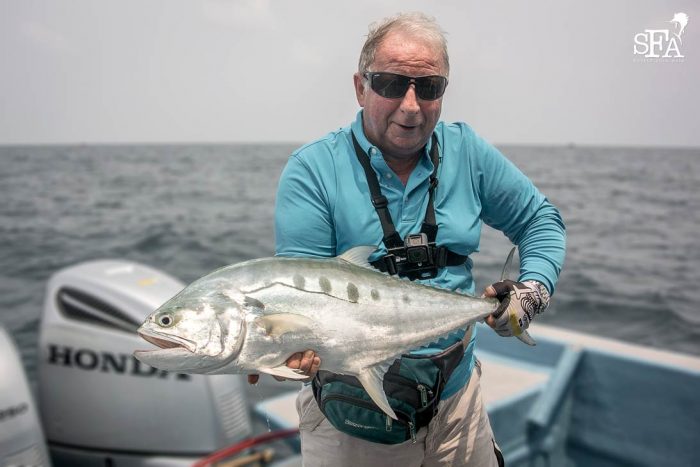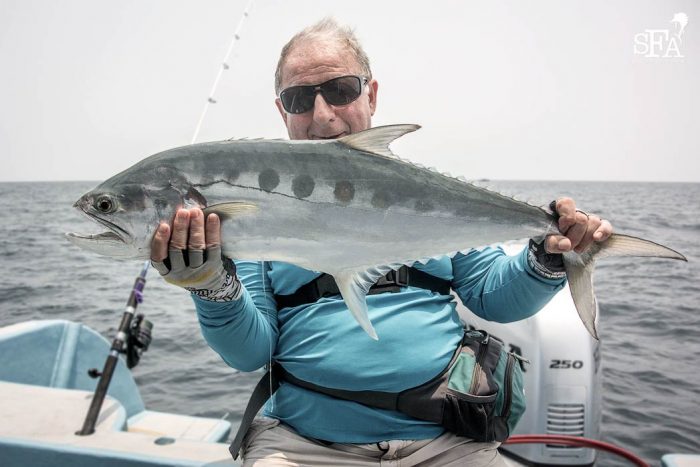 3-3-3-3
The day went on with fish coming in every now and then with a total of nine hookups landing three sailfish and three queenfish, dropping three fish.
We also had three bite off from Spanish mackerels.
Double Double Hazy (Day 2)
Continuing on where we left off yesterday with a lot of 3s. Went out on this very hazy morning with just three people, without Mike who decided to stay back and chill.
We managed to fill up the live bait well pretty quick compared to yesterday and started fishing for sailfish in no time.
It was a bit tricky however when we got to the spot as the very hazy skies made spotting birds difficult.
As soon as we manage to find the birds it was fish on and two double hookups at that.
Before it was even noon we already had six sailfish on and landed four.
Things quietened down in the afternoon save for a couple of by catch and missed takes. We ended the day early to get back to KL.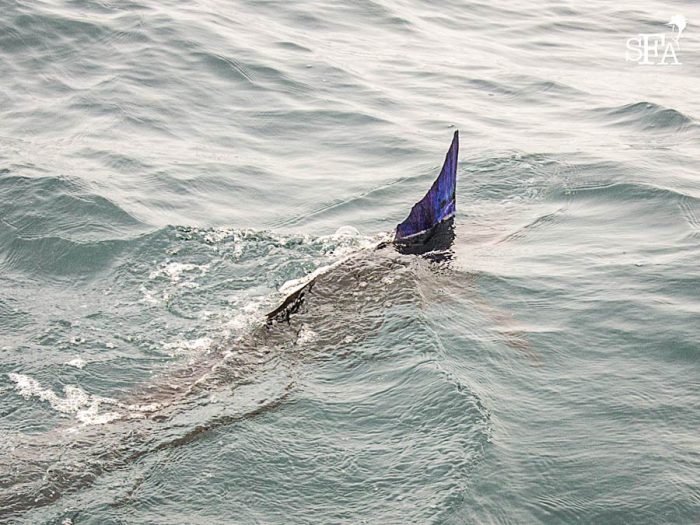 Find out more about fishing in Rompin or request quote, CONTACT US.