How do I describe the 2014 season so far… erratic is perhaps the word. One notable difference this season are the huge numbers of smaller sized sailfish landed in the month of October.
The big ones are about although they do tend to stick together with similar sized ones. If you start catching small sailfish, you are likely to land small ones at the same spot. Once the big ones are located you'll keep catching big ones. Interesting behaviour not observed before.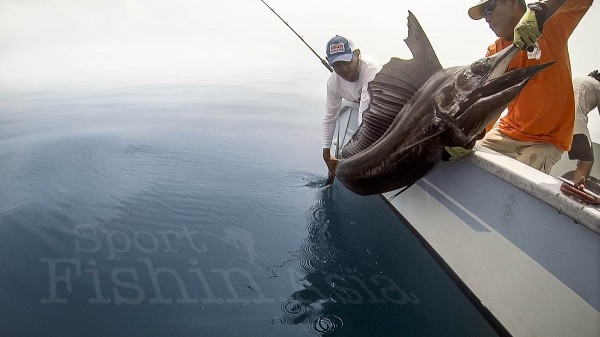 We're coming to the end of the season, have you booked for your sailfish adventure for next year? Contact us here.