Saul got in touch and wanted to catch his first sailfish with the possibility of landing his first by fly-fishing.
Hope you will enjoy the pictorial of Saul's piscatorial adventure with us fishing in Rompin.

The now famous (should have been a sailfish) marlin landmark of Kuala Rompin

One of the few gar fish that entertained Saul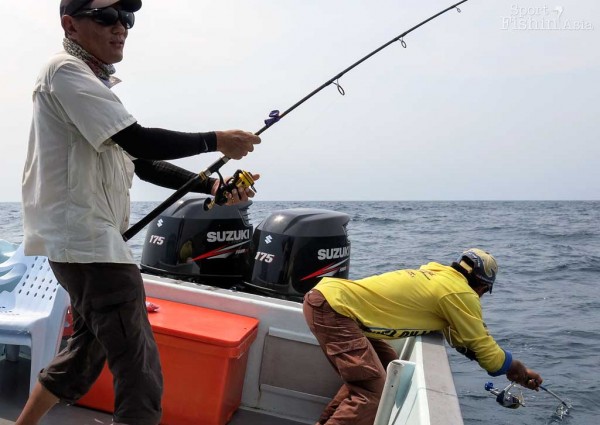 All hands on deck – there are times when we have our hands full with multiple hook-ups

Saul's fly setup for sailfish
Saul worked tirelessly casting for his sailfish on fly and on a few occasions came very close as he had a few strikes. Getting a solid hook-up and staying tight is another matter altogether. Therein lies the challenge and allure of catching a free swimming sailfish by fly-fishing.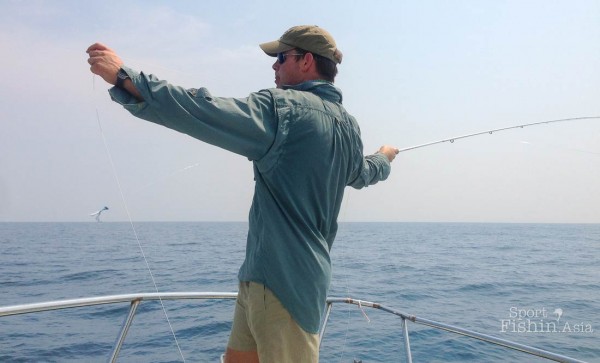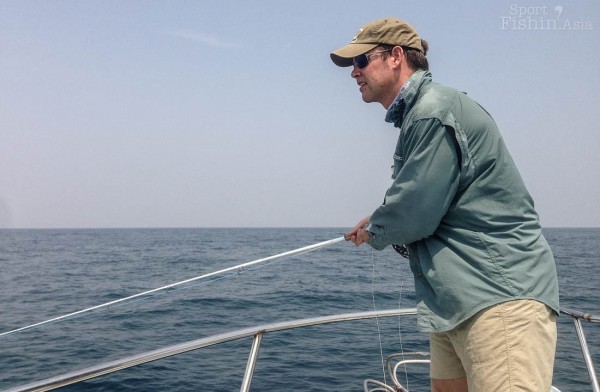 Ability to cast a heavy fly setup will greatly improve your chances of catching that sailfish on fly
Click to watch video of free swimming sailfish striking Saul's popper fly.

Damaged bill on this sailfish could indicate a previously caught-and-released fish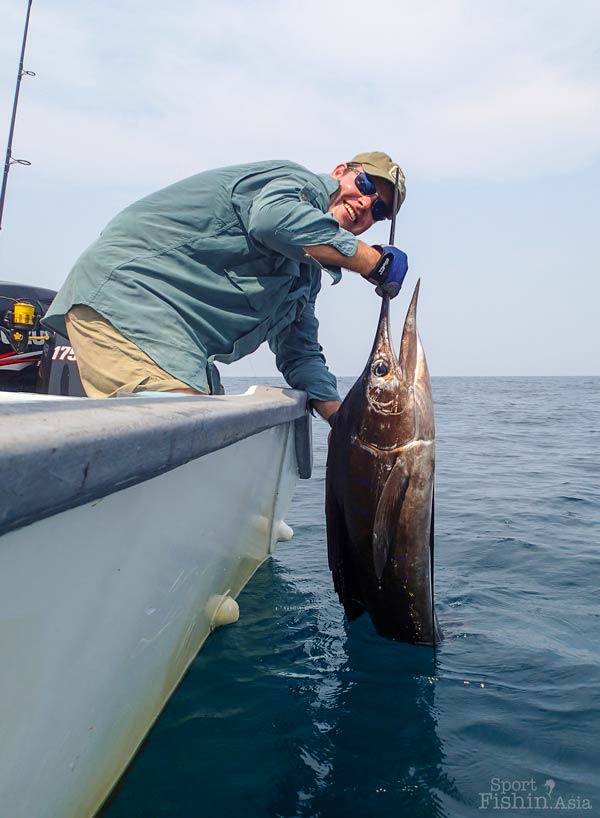 Saul and a decent sized sailfish

Saul with another sailfish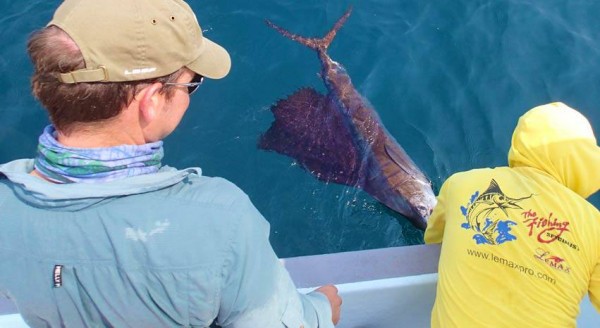 Saul watches as a sailfish that got him a good sweat going being prepped for release

A good catch tip to tip stretching across the beam

Another of Saul's sailfish fly

Hard work but enjoying every bit of it

Screaming Penn Spinfisher V reel spitting line in a blur – furious sailfish – happy angler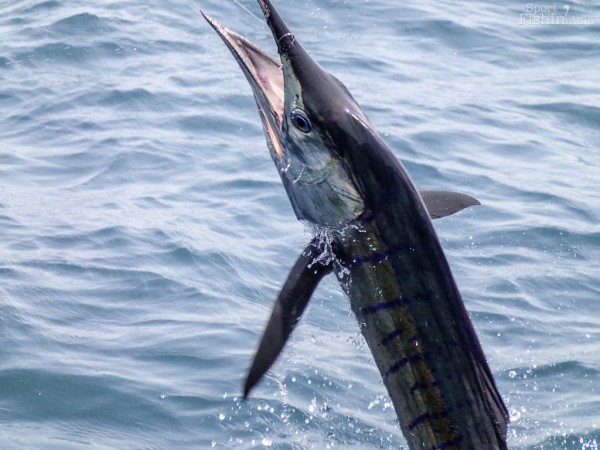 Circle hook misses its mark though still getting the job done

Bill-wrapped sailfish breaches the waters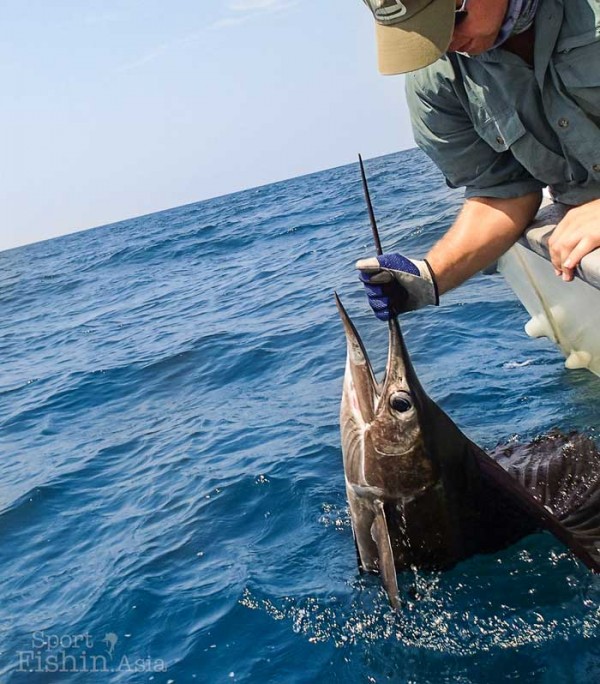 Another nice fish

Reviving a sailfish for release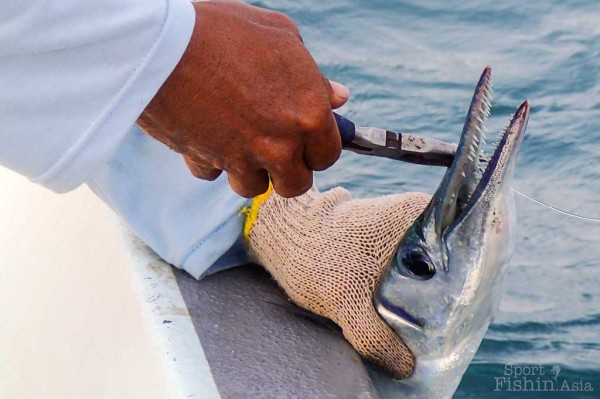 Nasty dentures

Penn Spinfisher V reel and Legacy rod for sailfish fishing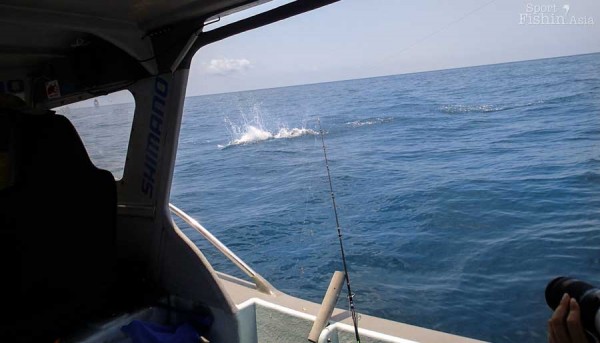 Predator vs prey action close to the boat
Watch this rocking video made by Saul of his fishing in Kuala Rompin Rompin here.
Get in touch with us early on to get some sailfish action.