First of all, check out this photo sequence of a spectacular tail-walk I managed to get on film…errr…on camera.
I think it captures the essence of what makes sailfish fishing so endearing – the speed and acrobatic displays by a beautiful fish. Do you agree?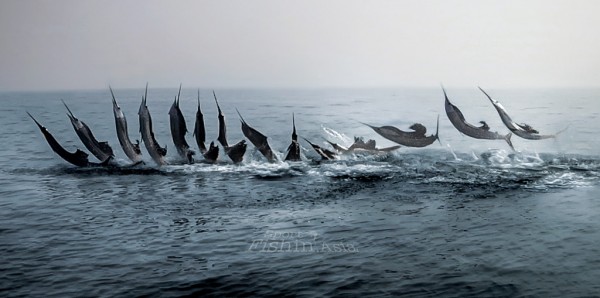 We have been quite busy and are halfway through the sailfish peak period of August through October in Kuala Rompin – the fishing has been quite erratic in my opinion for this year. Some days are good while there can be some moments that can be quite slow. Compared to last season which I find to be more consistent the number of fish caught.
This year's Royal Pahang Billfish International Challenge just concluded about a week ago. 33 boats participated, more than last year's and the boat that emerged champion boated just over 30 sailfish, 19 on just the first day alone with supposedly about 60 hook-ups. That is quite impressive numbers.
Stay tuned, for more updates.