It is such a great day out on the water with Juan and his crew.
– Gary Gray
Fishing date: 20 October 2017
This will be Gary from W.A. Australia's first experience in Kuala Rompin.
First things first is picking up Gary from the bus station in Rompin.
The only way to get to Rompin is by road, FYI. While we provide transportation, guests may also choose to travel on their own.
Related: How to travel to Kuala Rompin?
Gary is only fishing with us for one day. While we've had good "one day trips", there is always some pressure to deliver knowing clients are spending some amount of time and money coming here to have a good time, hopefully catching a fish or two.
Approaching the end of the season, the fishing has not been exactly the easiest in recent days. Water and current conditions are starting to change, and same goes to the weather with the approaching monsoon season.
Baitfish and the pelagic can also be shifting patterns anytime.
However, the fishing god must be smiling down on Gary. Within five minutes of fishing, we're onto our first sailfish of the day.
Before that sailfish, we also got bitten off twice by Spanish mackerels.
What follows for the rest of the day is fish bite after bites. It's almost as if fish are queuing up at our boat waiting for our offerings!
The Spanish mackerels kept coming, too, as we get cut-off time after time. When we finally rig a setup with a wire trace for the spanish mack, a sailfish took that, and it's on a small reel with light line.
We could not go after that fish with the boat either as another rod got hit by another sailfish! A double header and the outcome was quite predictable, the 4000 size Penn Sargus reel eventually ran out of line.
At the end of the day, Gary caught quite a few fish and enjoyed the day out on the water just fishing without having to worry about other things.
Watch the video: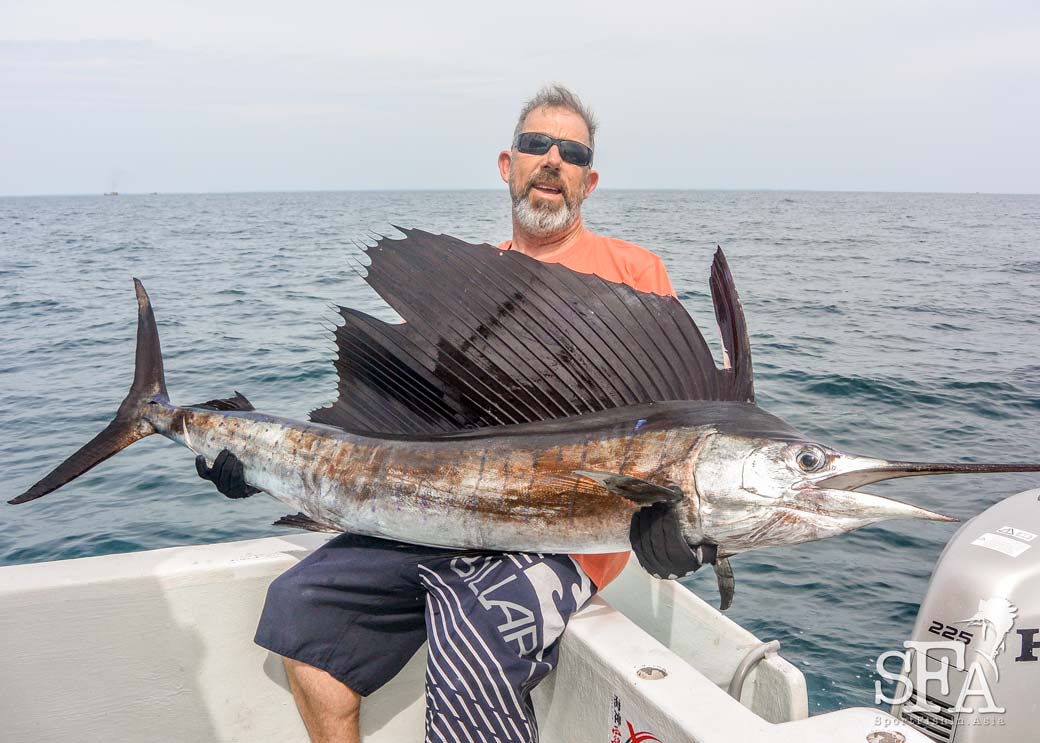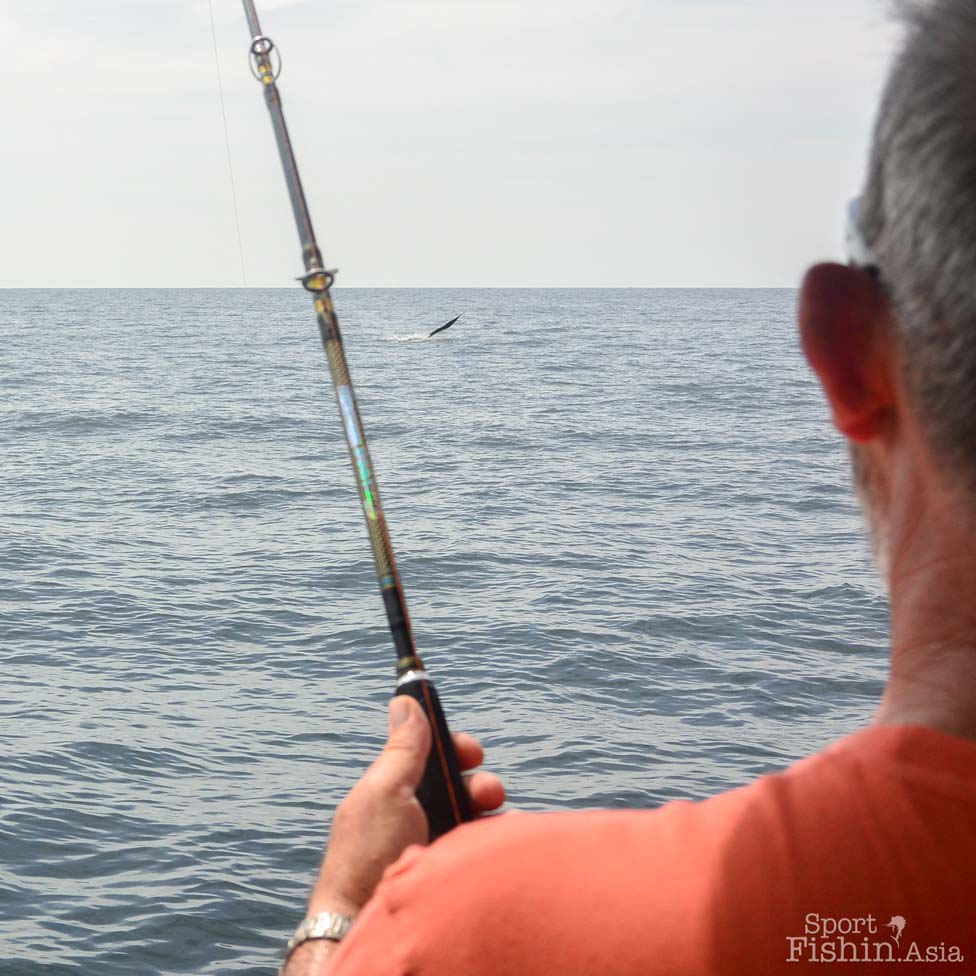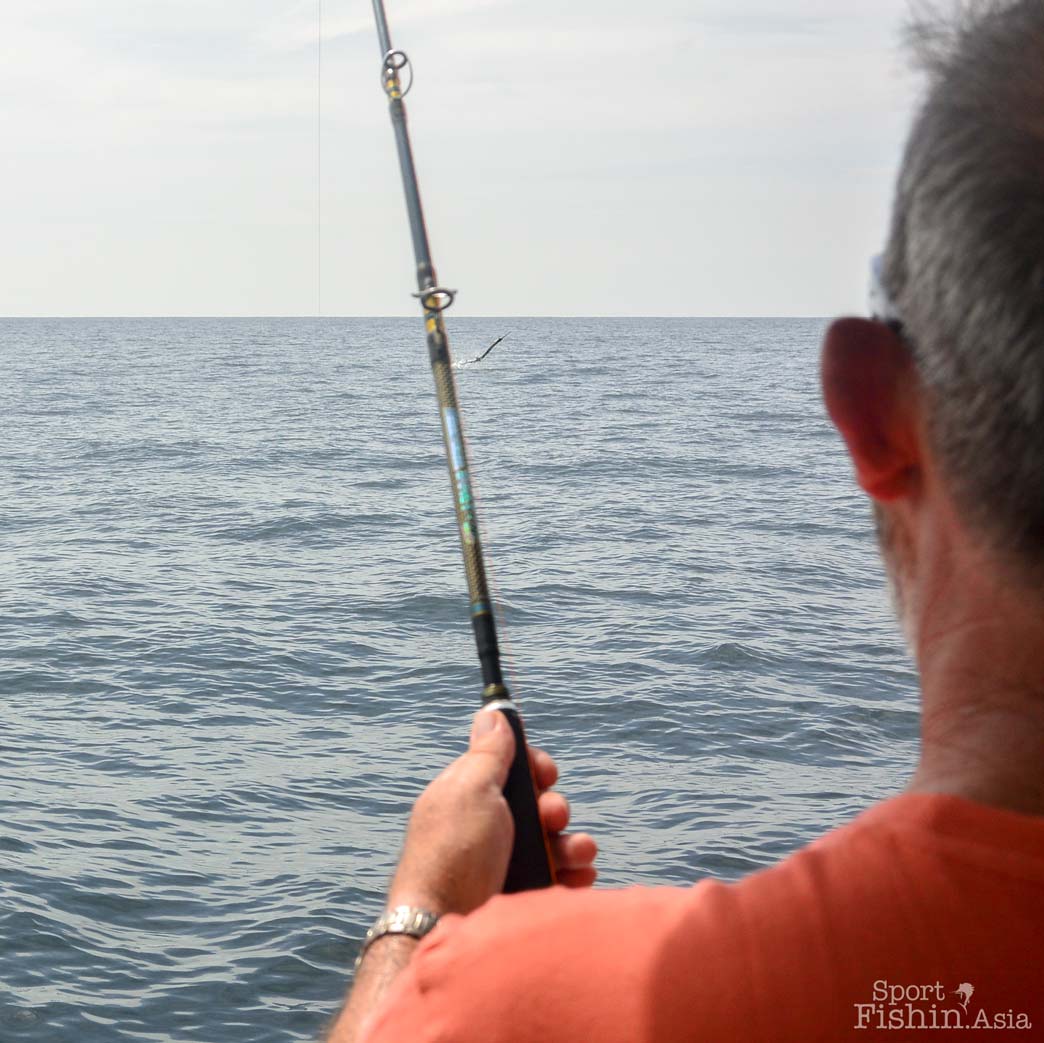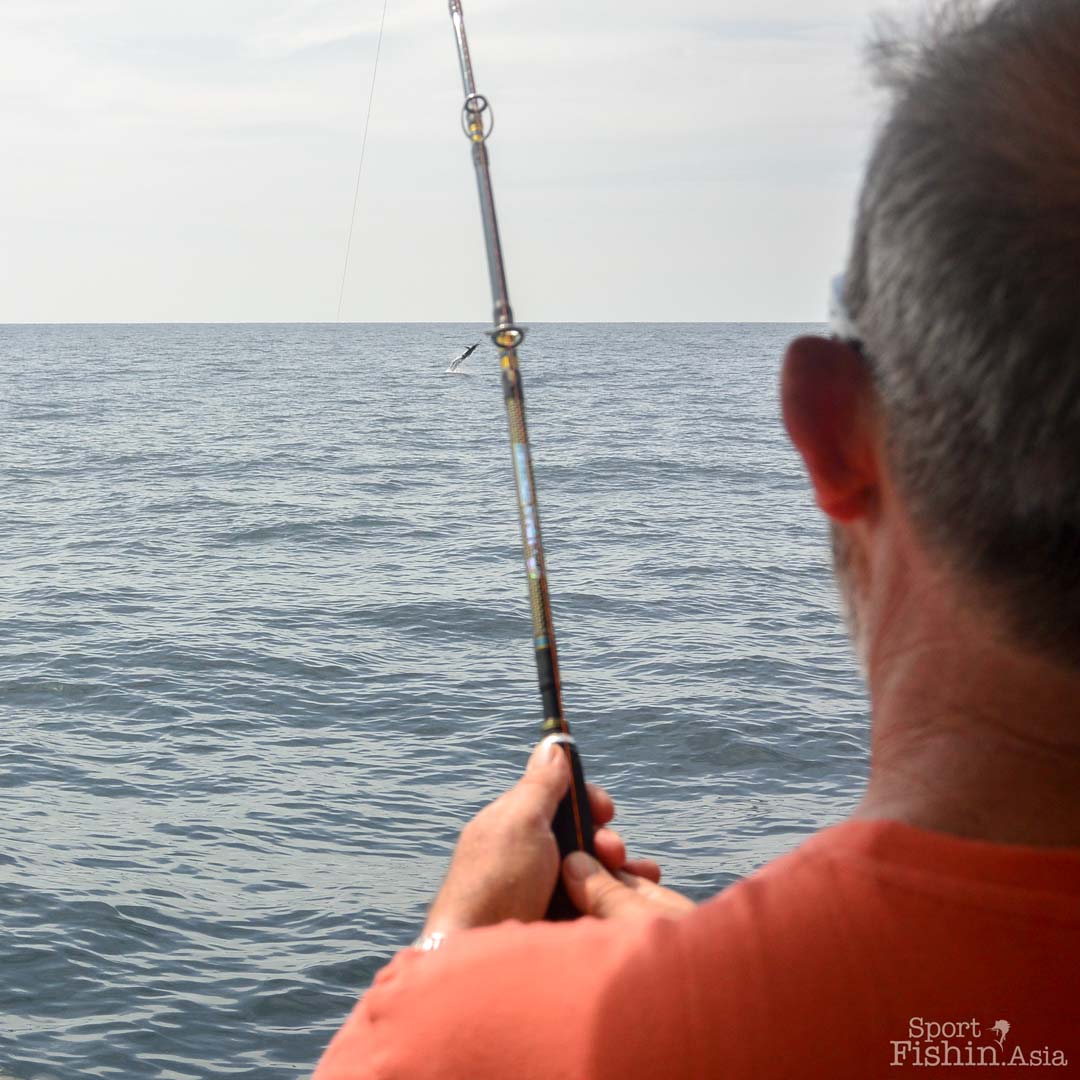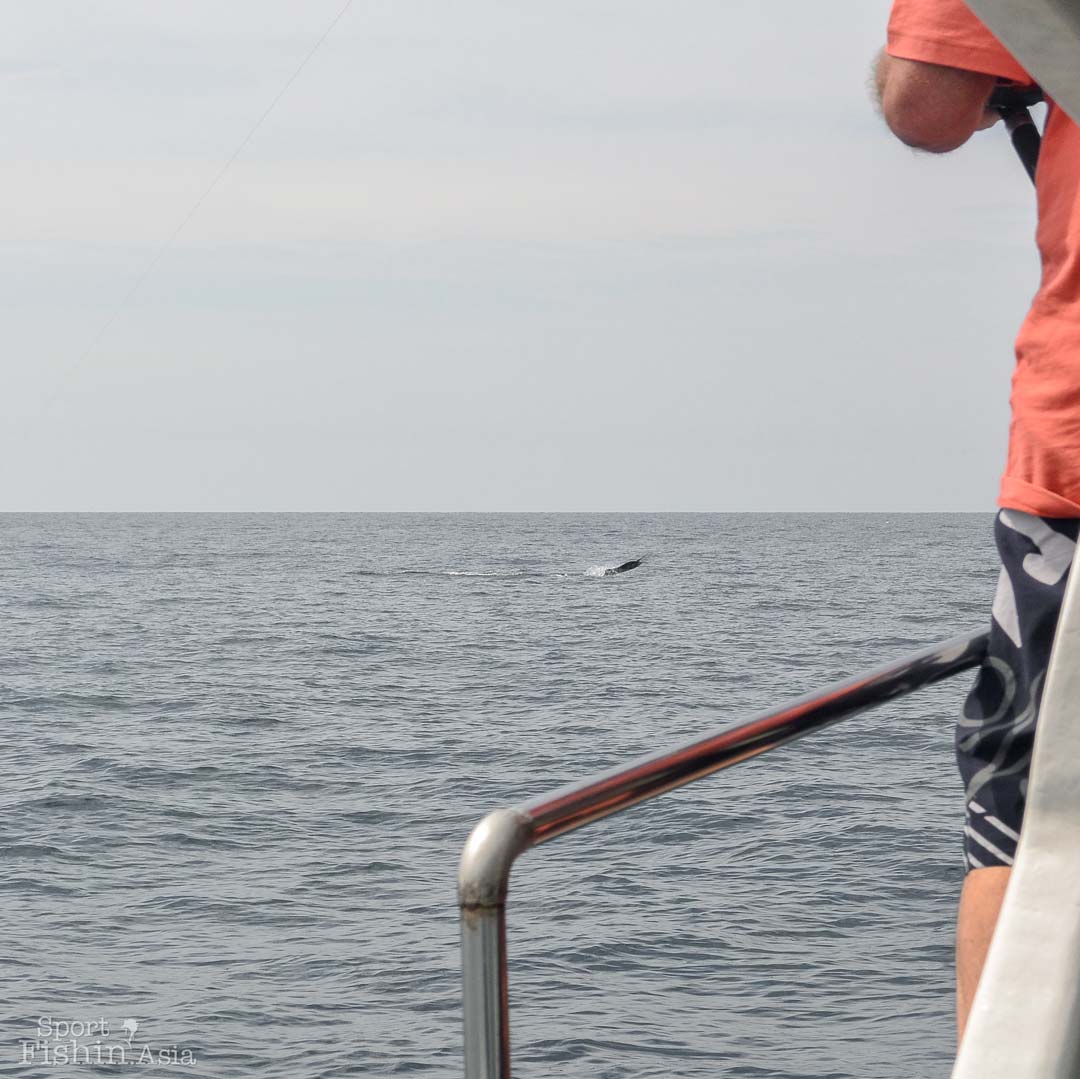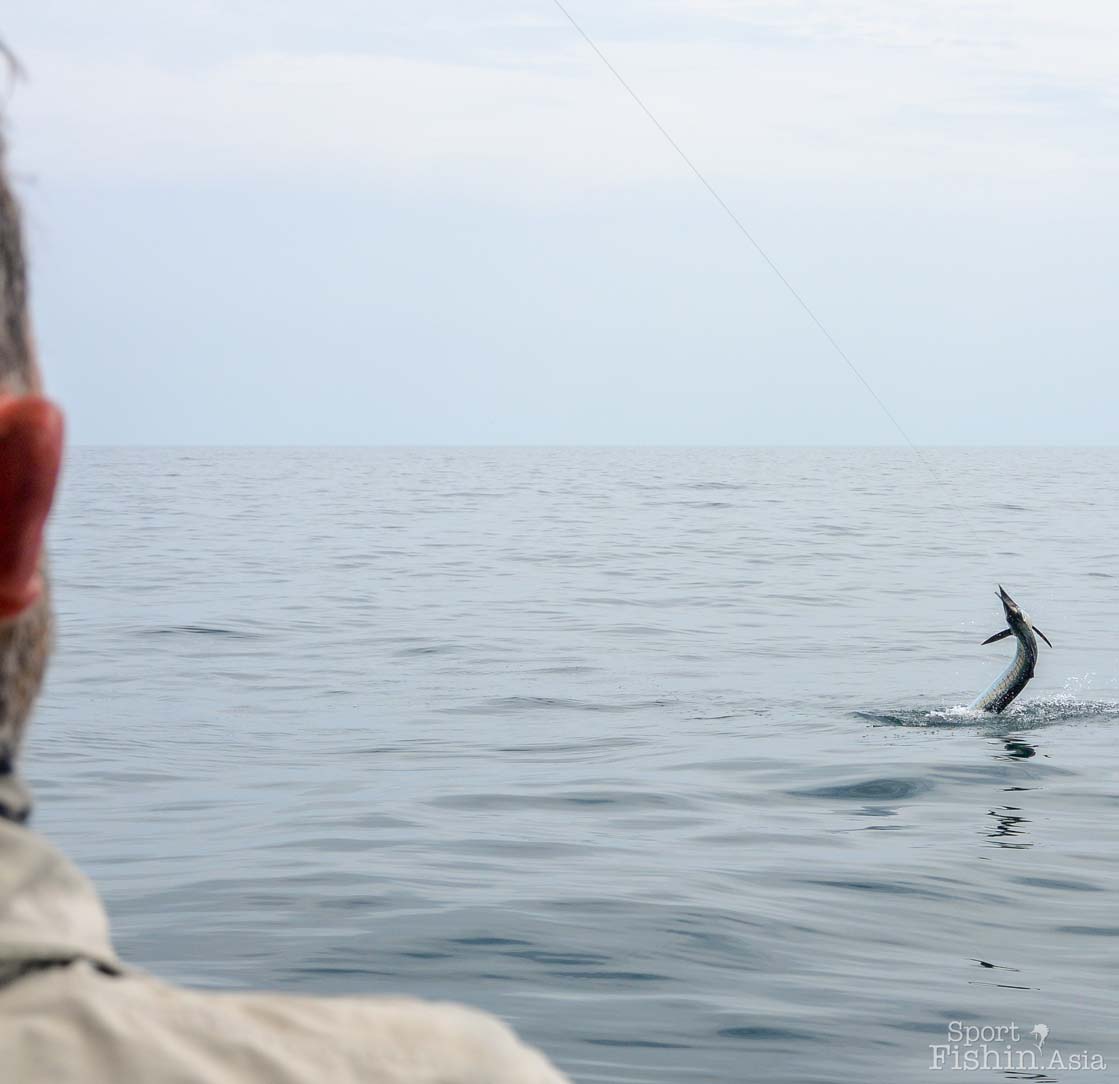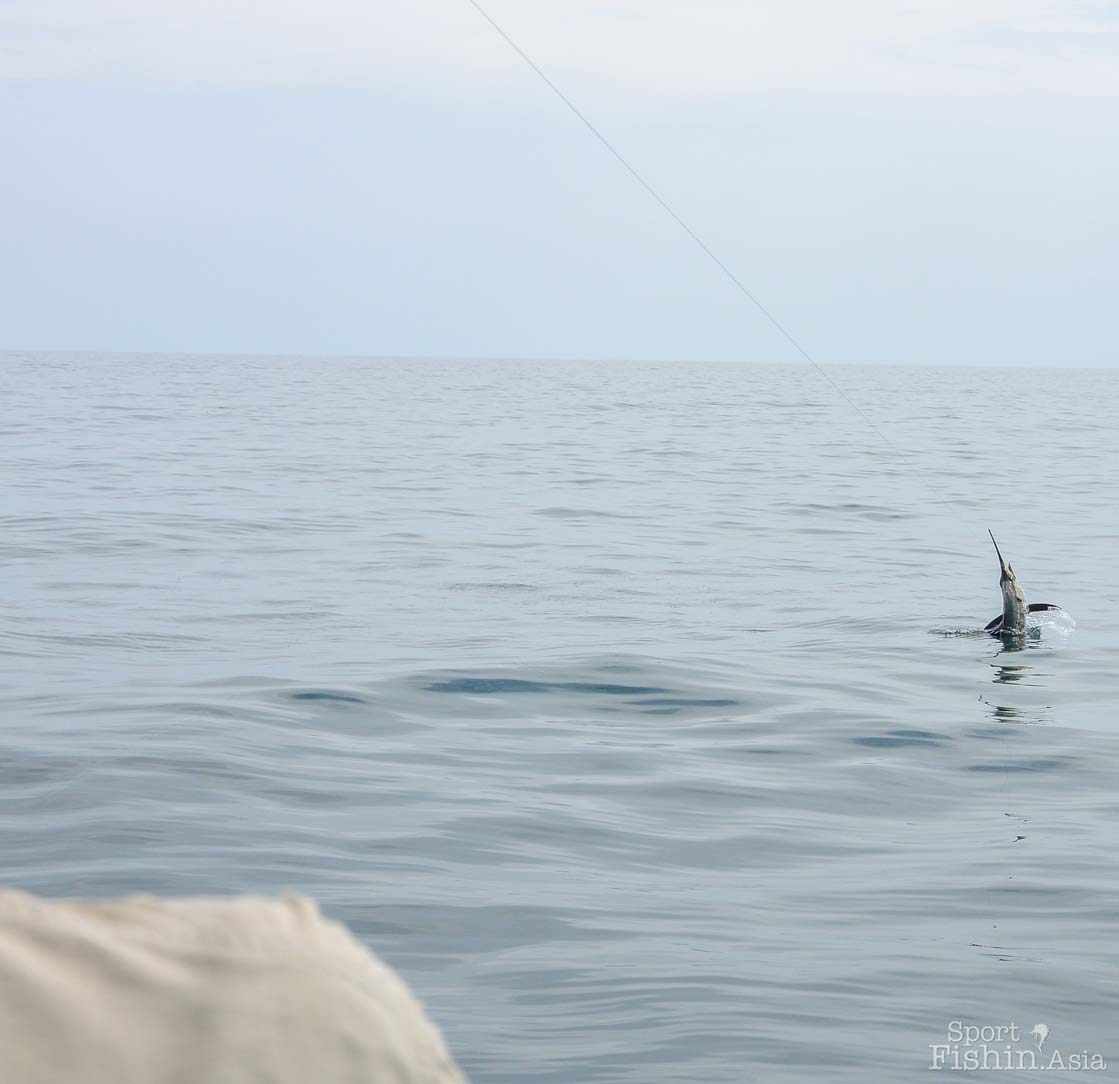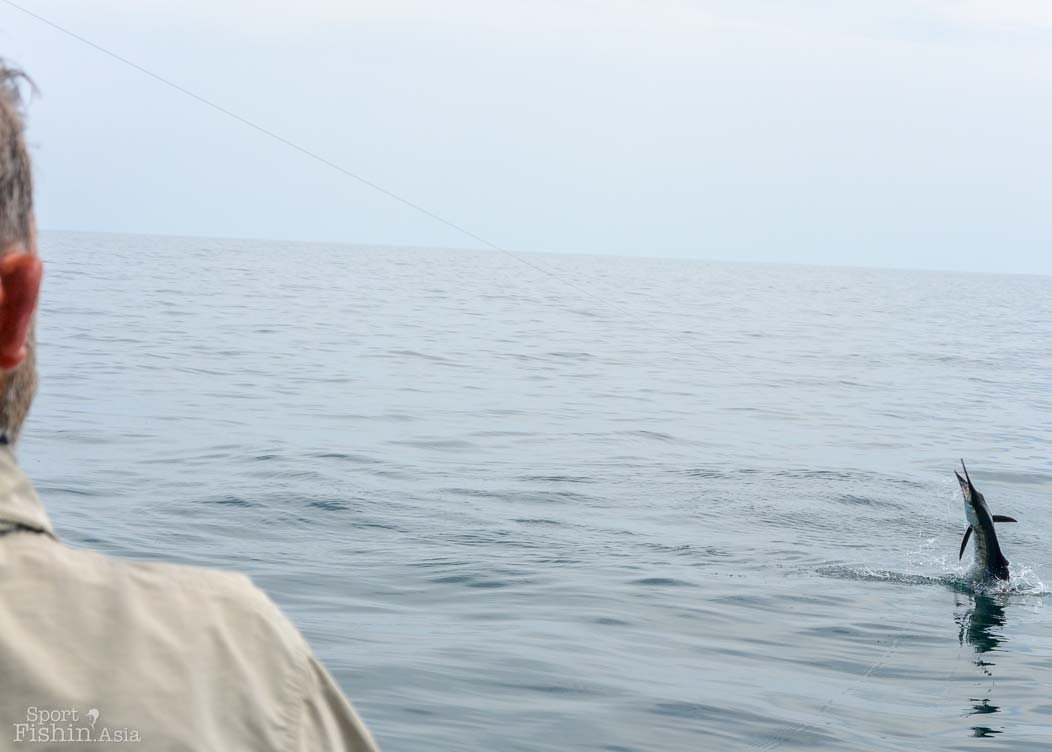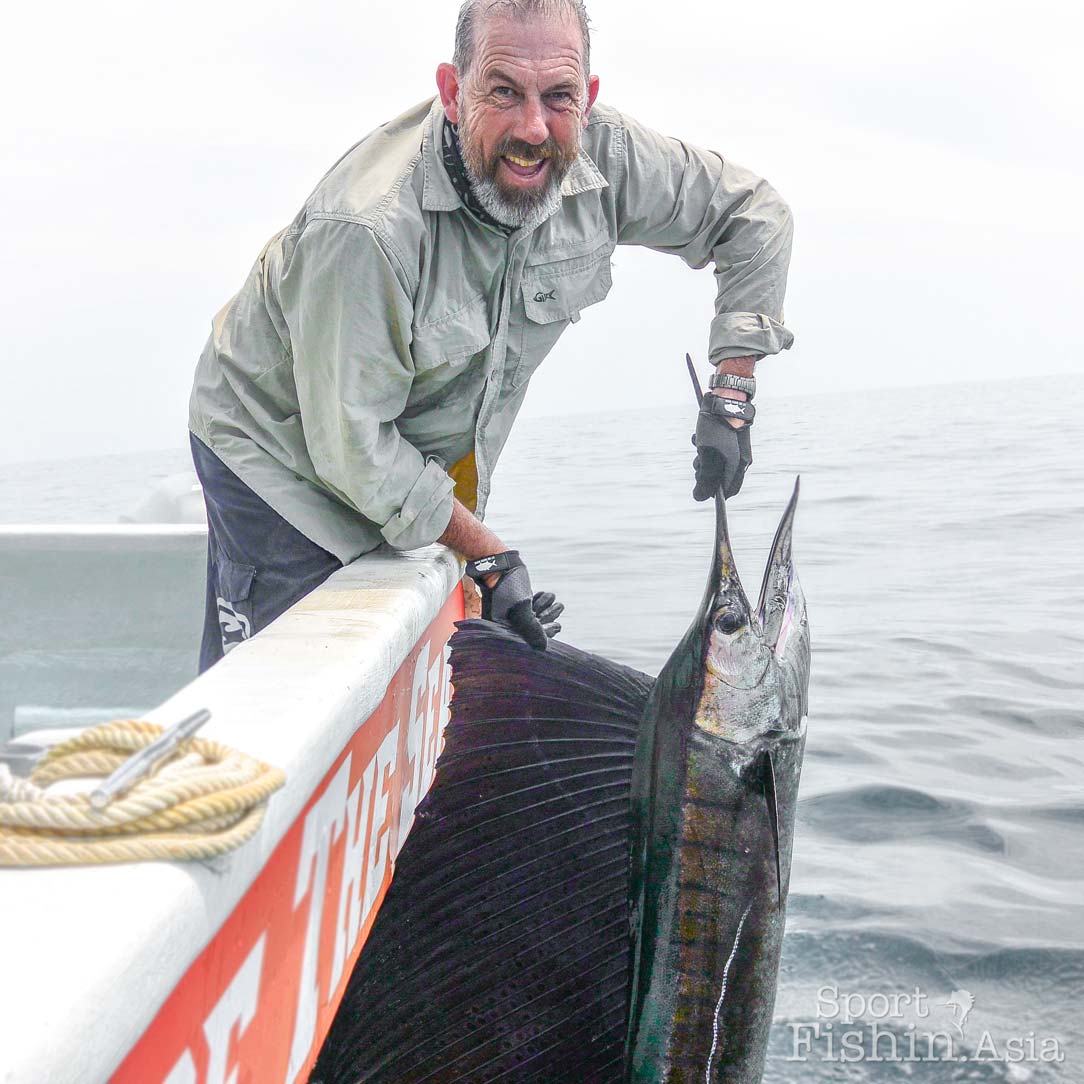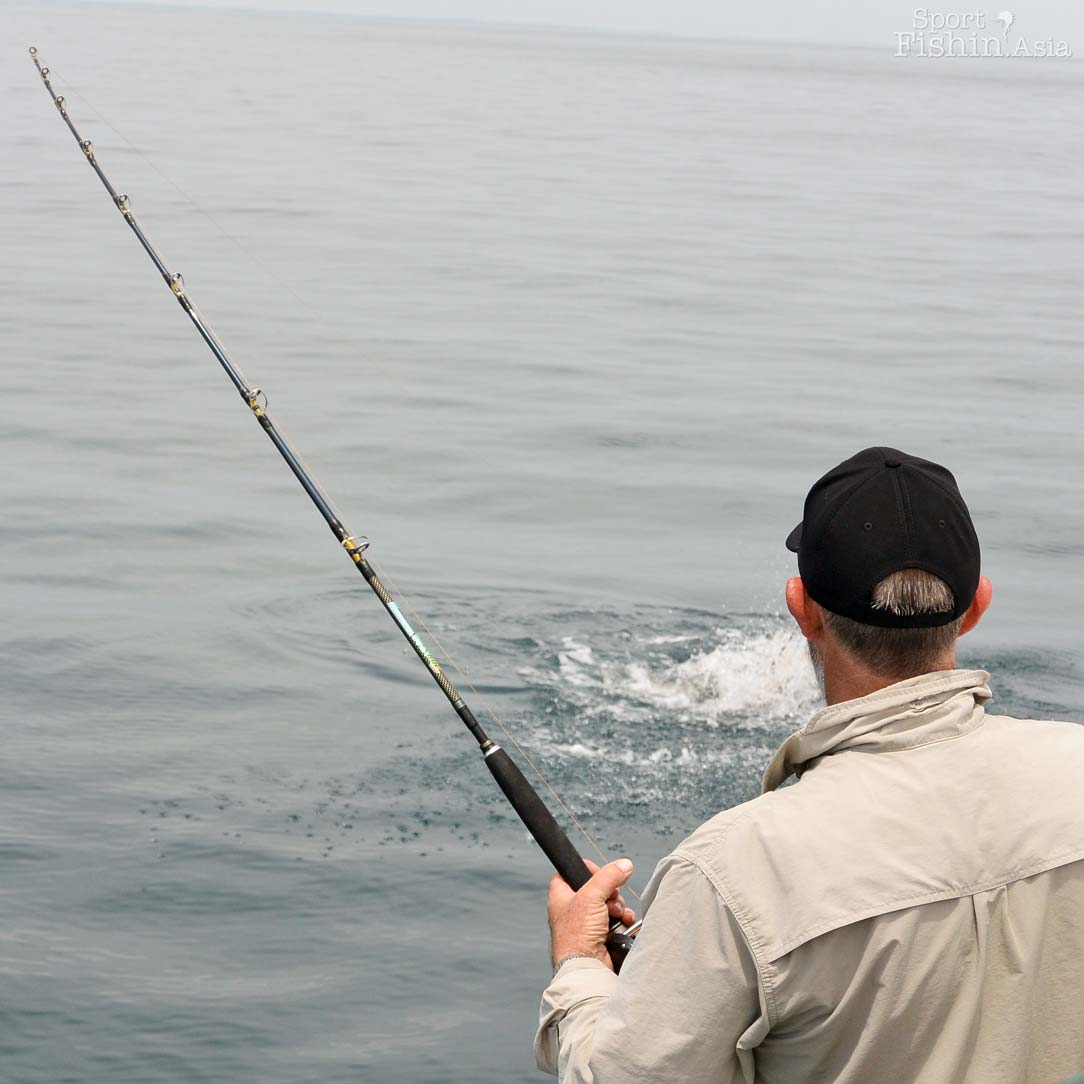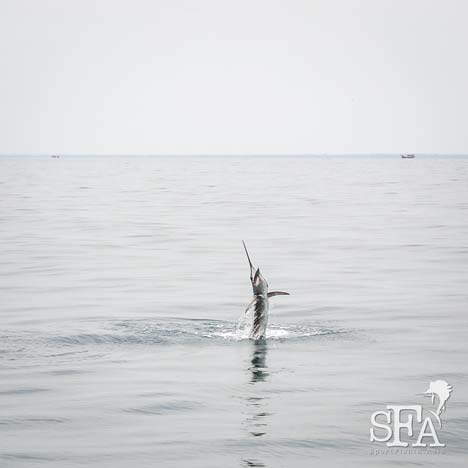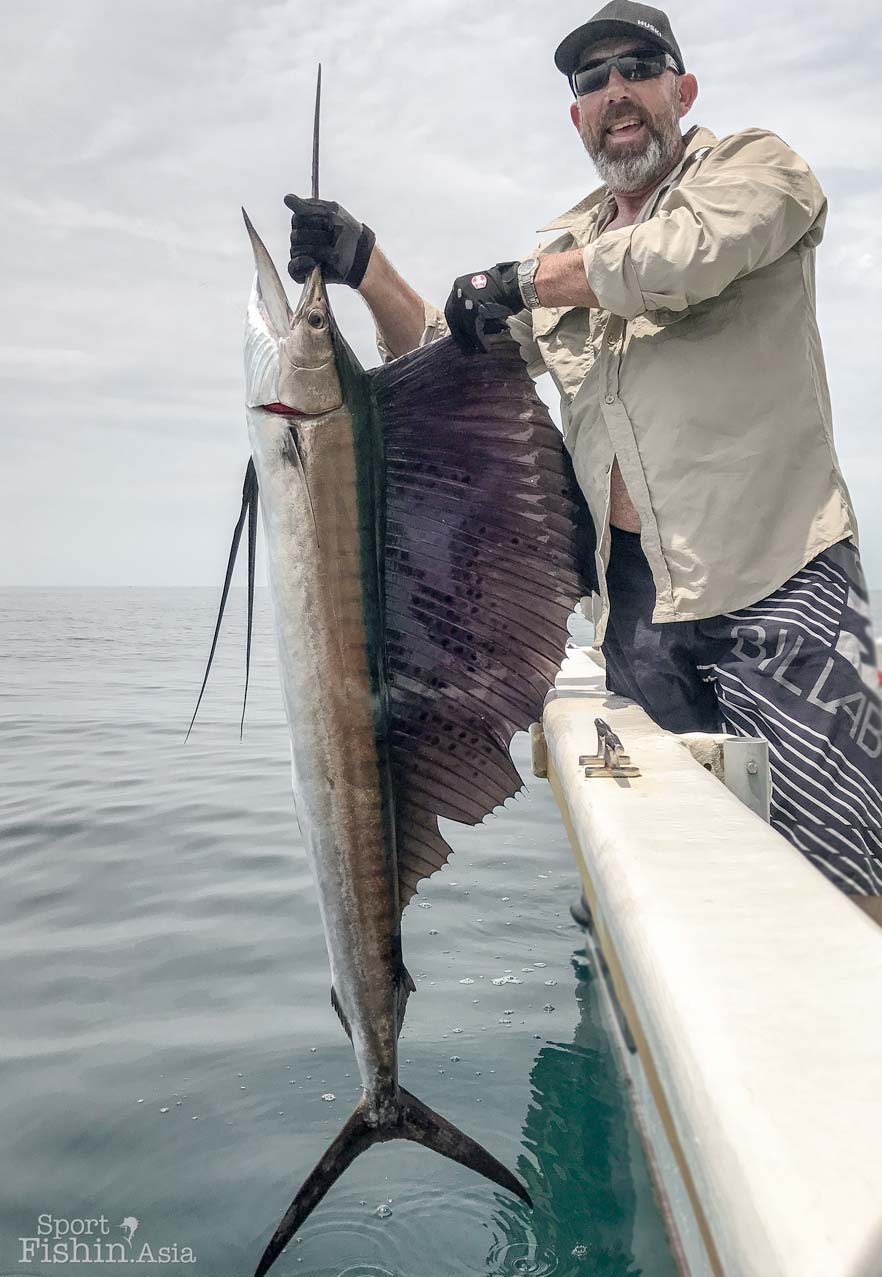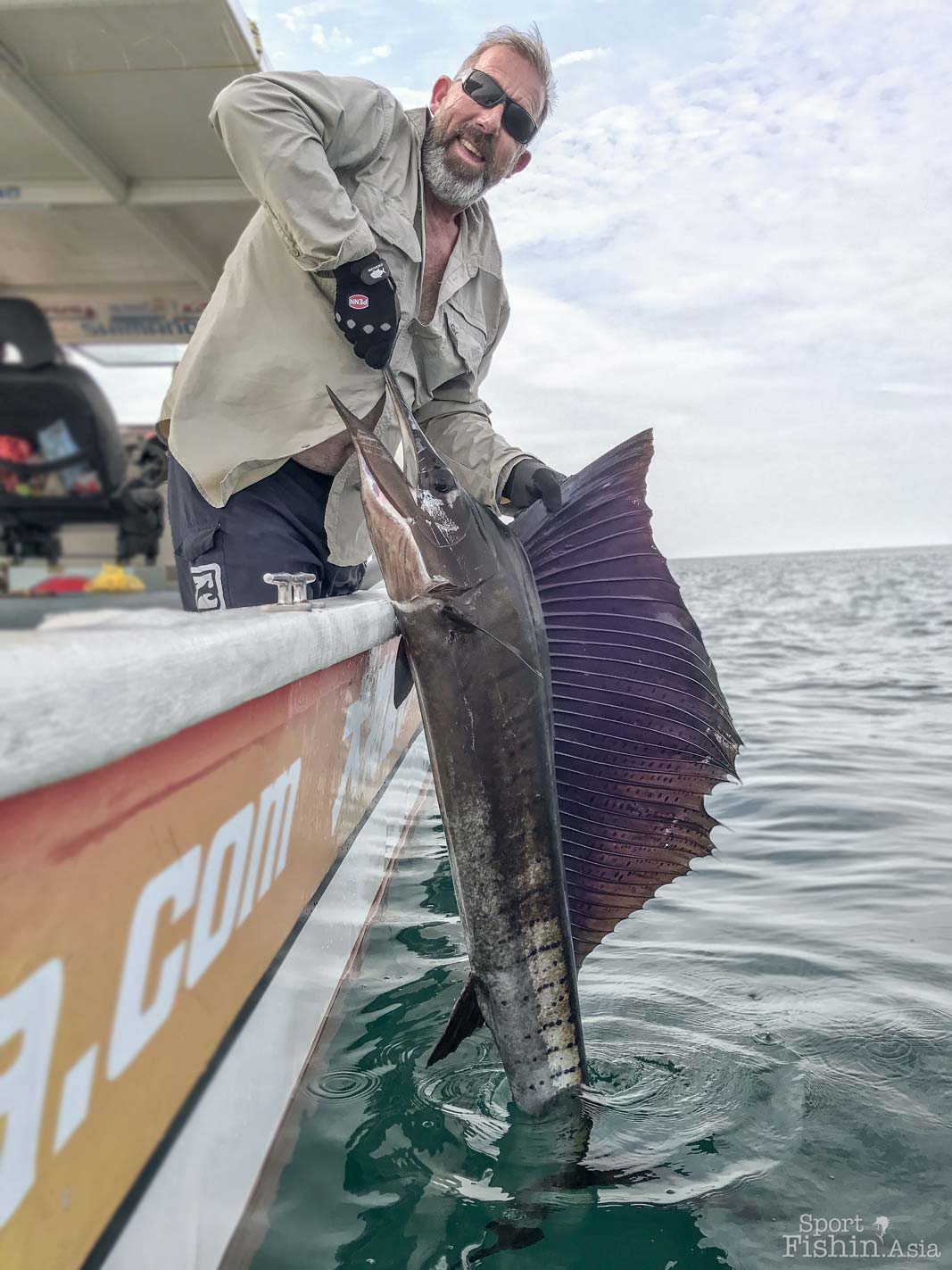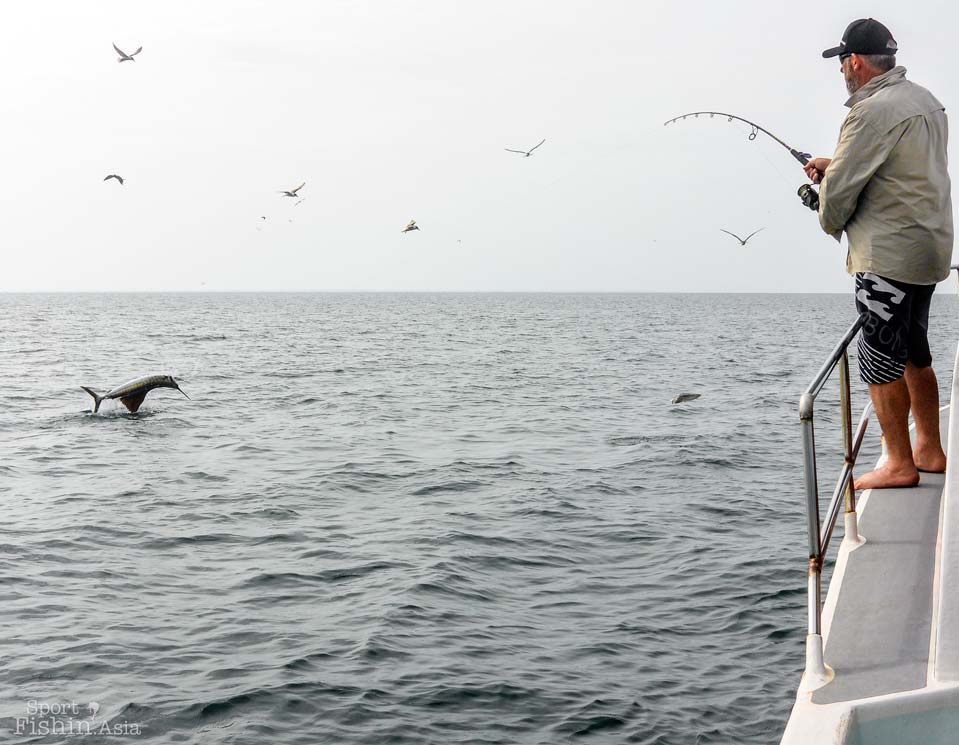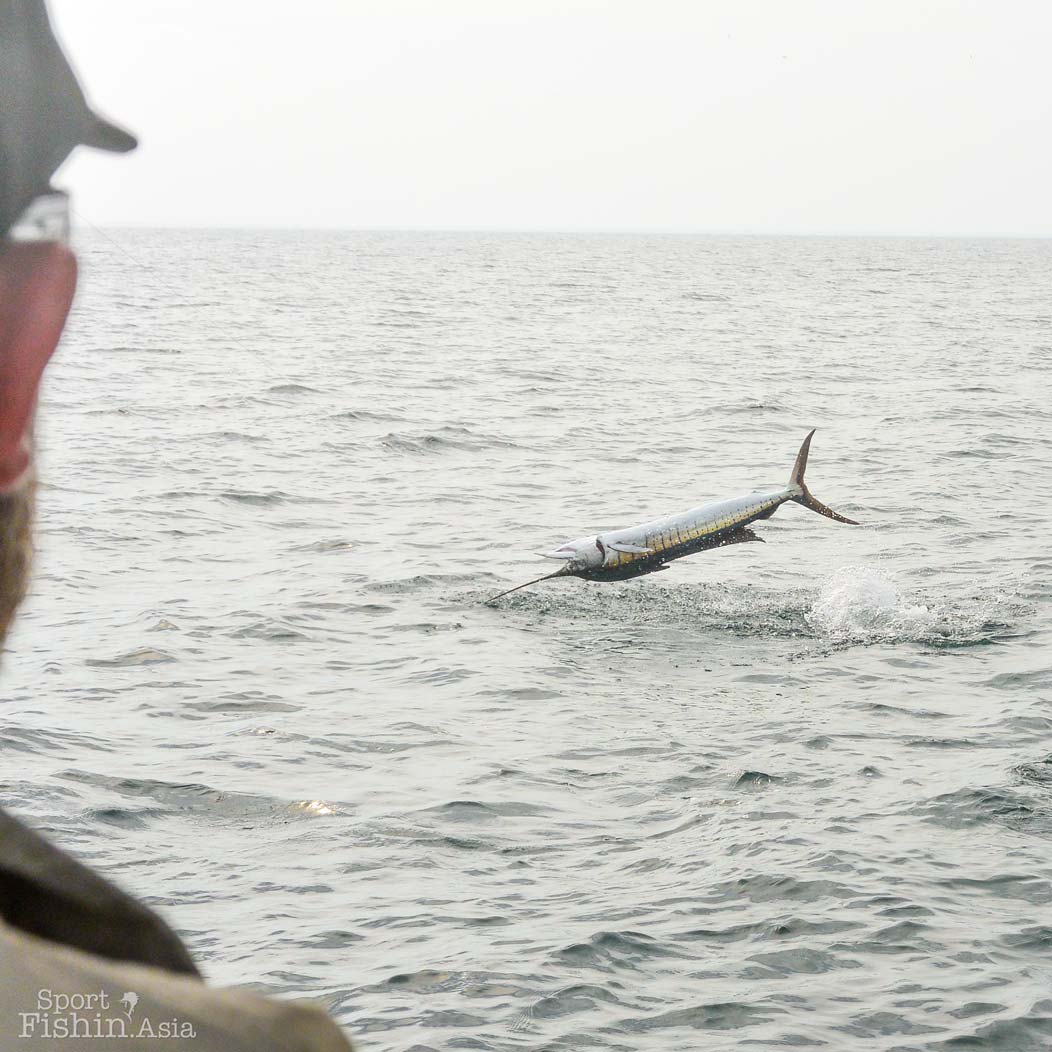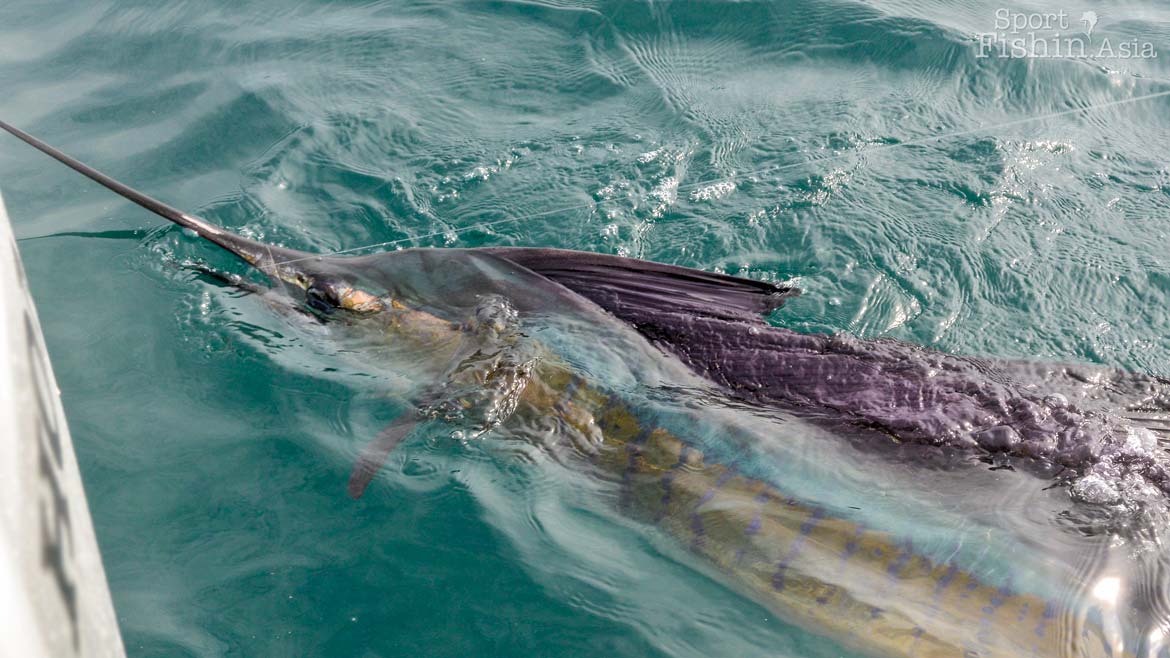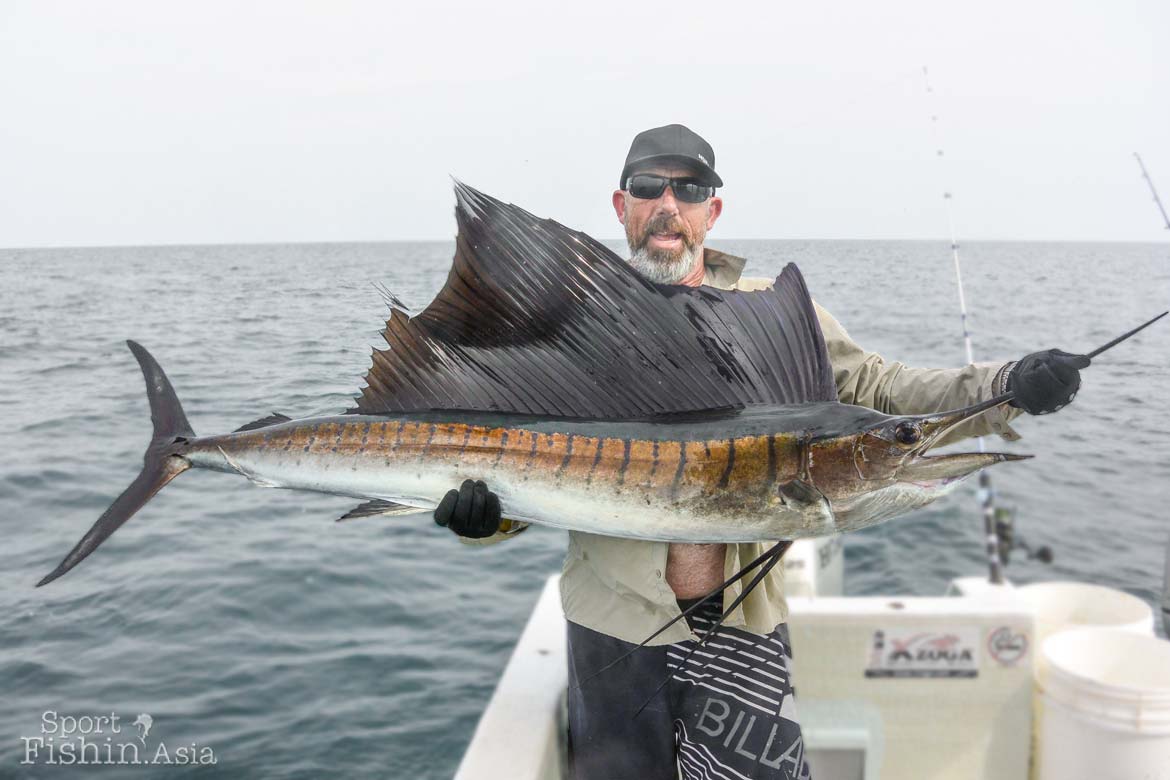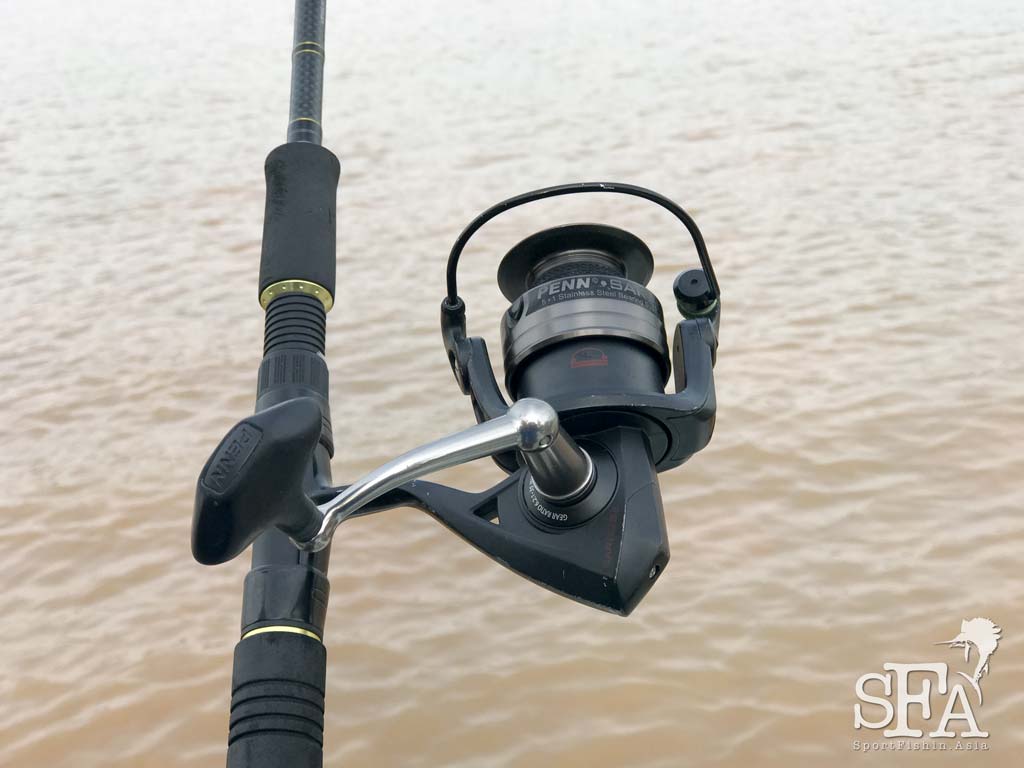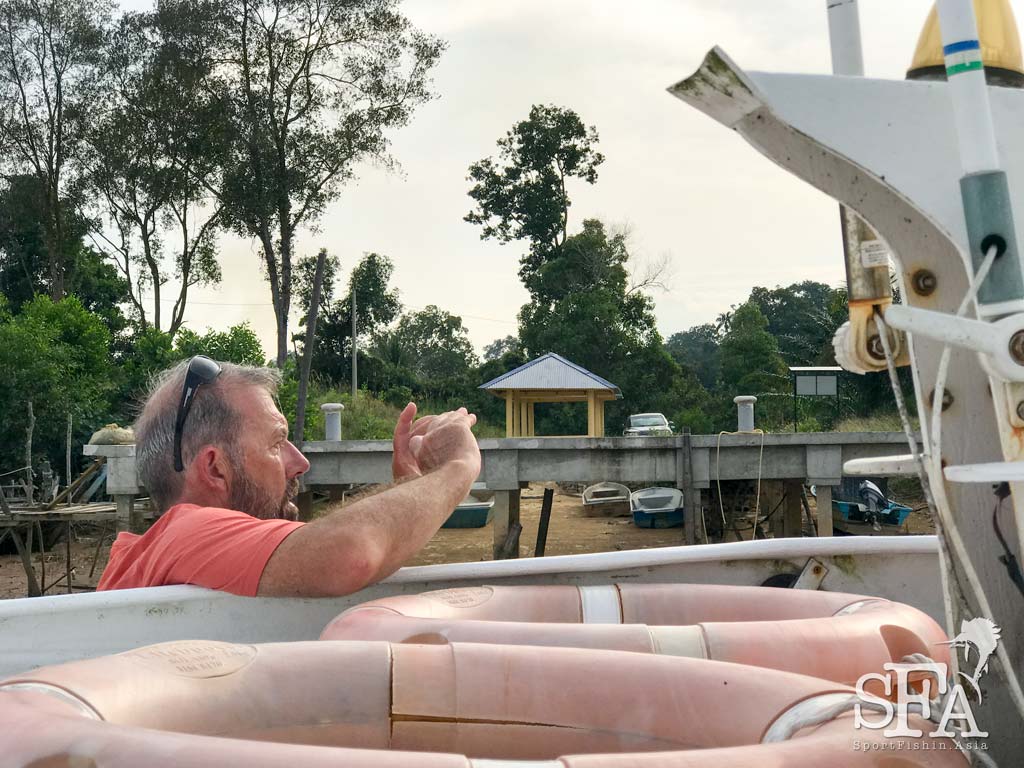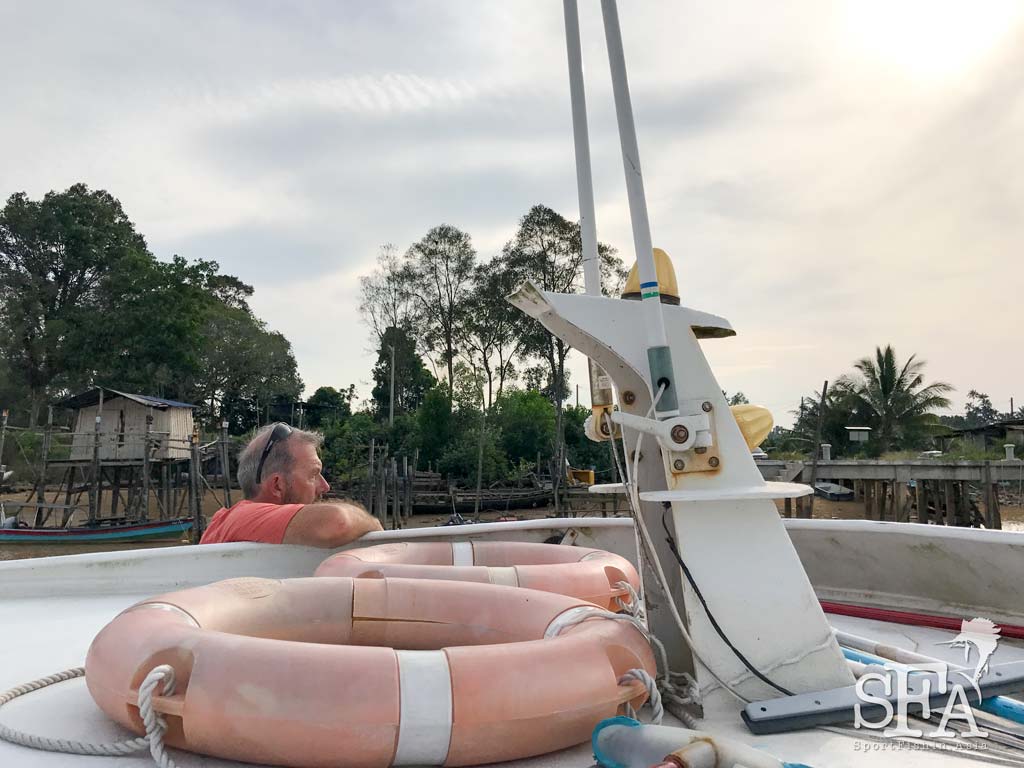 Side note: Things just worked out nicely for us on this trip. If you're thinking of fishing here for just a day, you can, but better to plan for more than a day. It'd be a real bummer to travel all the way here and things do not work out for some reason and there is no "spare" day. This is, after all, fishing. And there are things we have no control over. Happy fishing and enjoy the pics.
For information and enquiry about sailfish fishing in Kuala Rompin, contact Juan Wei.