Watch the video.
First things first, get a copy of the newspaper with a write up on sailfish fishing in Kuala Rompin and also on us! I got myself three copies!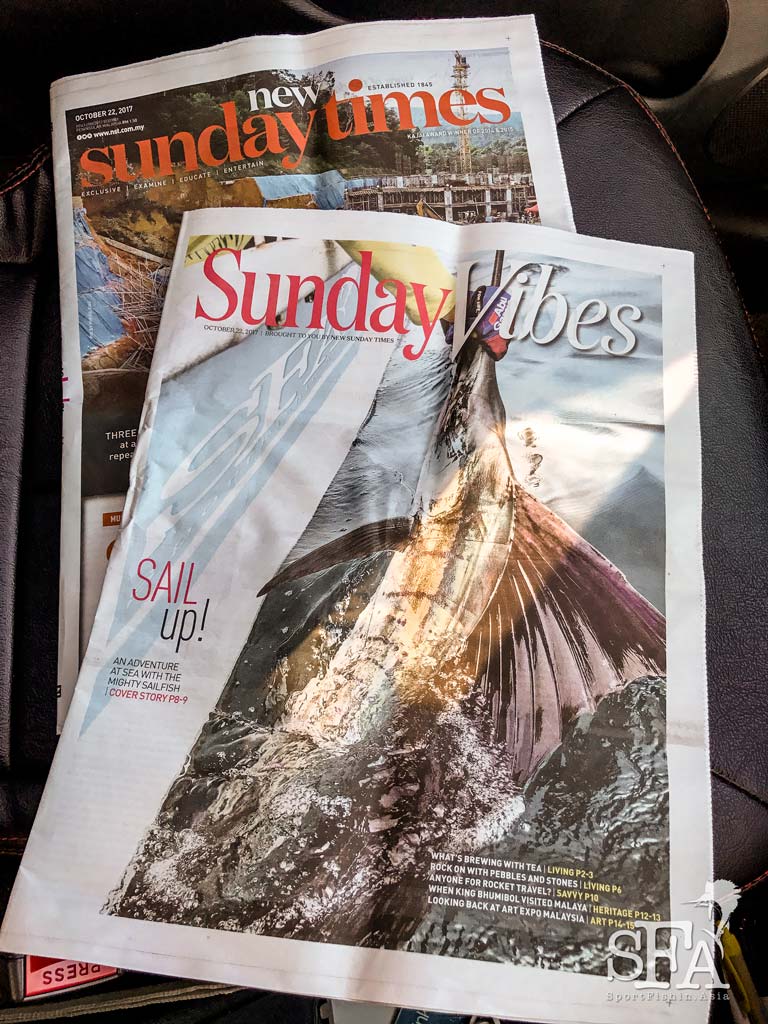 See our post about the feature write-up here: Feature Cover Story In The New Sunday Times Pullout on Sailfish Fishing and Sea Urchin
Kobayashi San's group consists of friends, Ootani San, Nomura San and Takeshi San. All very serious looking anglers.
He got in touch with us through a recommendation from a Japanese friend who came fishing with us in late July 2017. See photos and from that trip here Calm In-between Storms.
First on the line is Ootani San with the first sailfish. Unfortunately, after a spirited fight armed with fishing gear that Ootani San came with including a Daiwa Saltiga setup, the leader parted and the first fish got off.
Next up turns out to be a Queenfish which Kobayashi San duly brings in.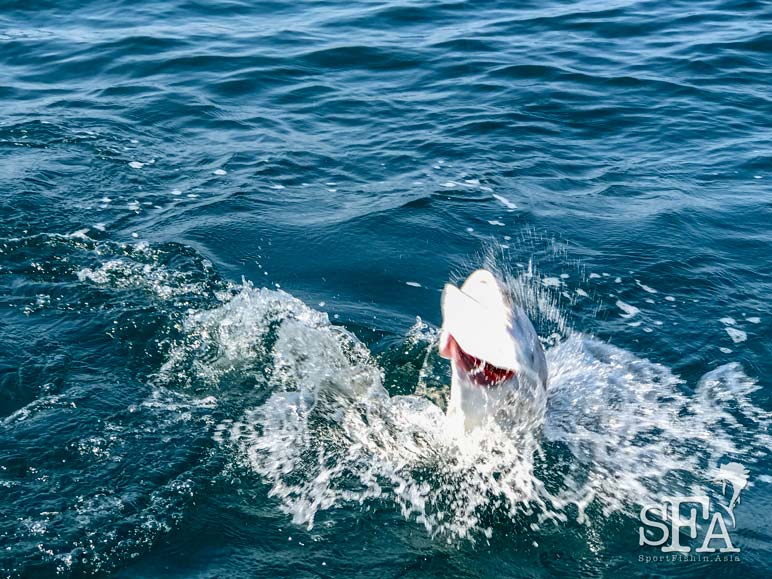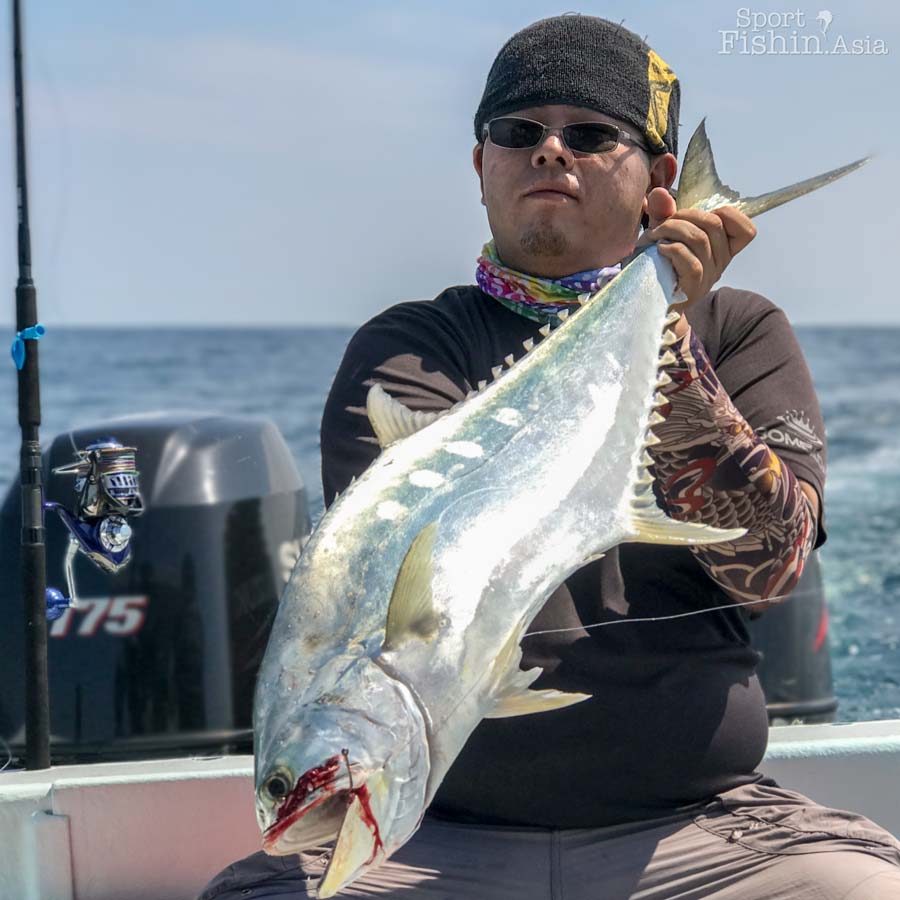 Not long after, Ootani San had a surprise hit on the stickbait he's been casting by a sailfish that appears suddenly from below and very close to the boat.
The sailfish puts up a great fight and Ootani San sure had his casting effort well rewarded. Catching a billfish on lure is always very satisfying. You can watch segments of the fight by clicking on the video at the beginning of this post.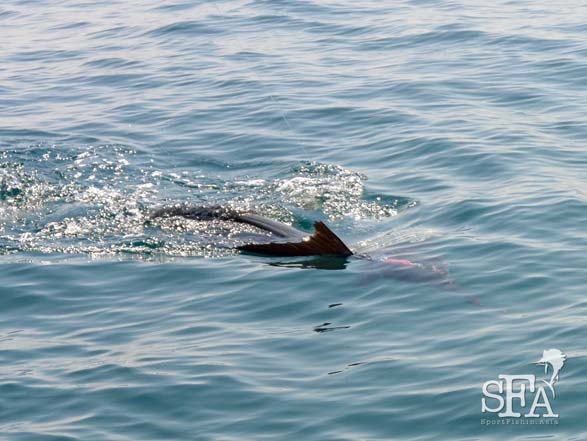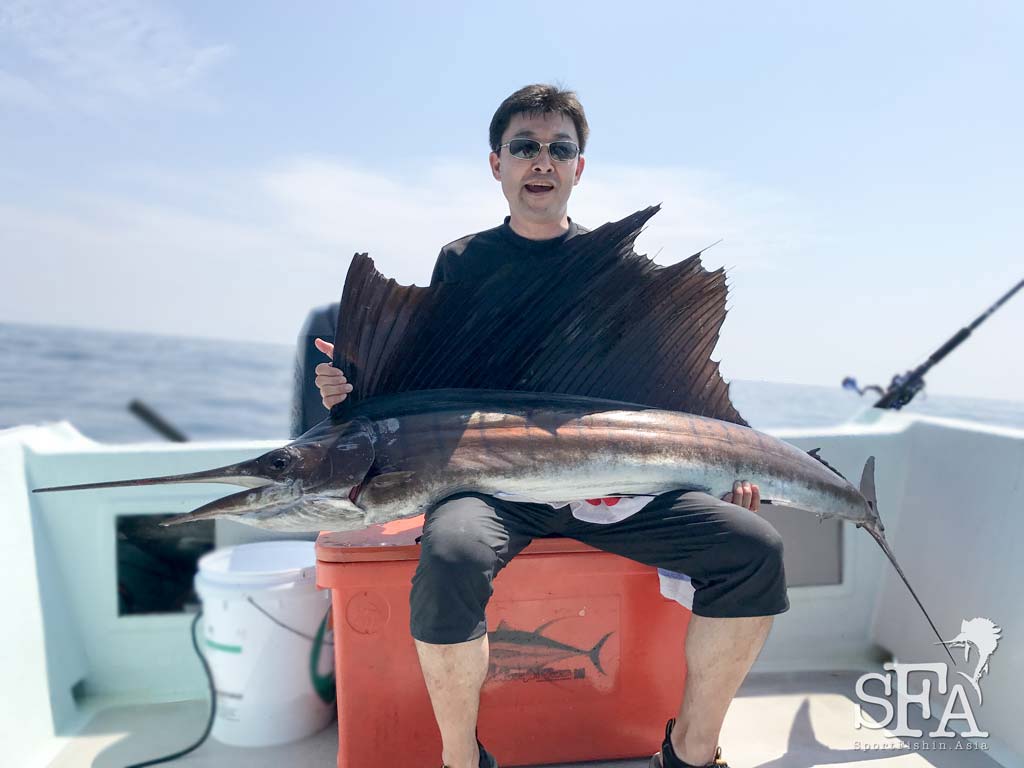 What follows are plenty of hits and misses keeping everyone occupied with continuous action.