KLIA (Kuala Lumpur International Airport) is the gateway to fishing in Rompin for many.
Our guests are often picked-up from either of these locations – KLIA, KL city or Singapore (border immigration crossing required). Below are information and options of getting to Rompin.
Distance to Kuala Rompin by road from:
From within Malaysia:
Kuantan – 130 km (2 hr traffic)
Kuala Lumpur International Airport (KLIA) – 270 km (3 hr 30 min without traffic)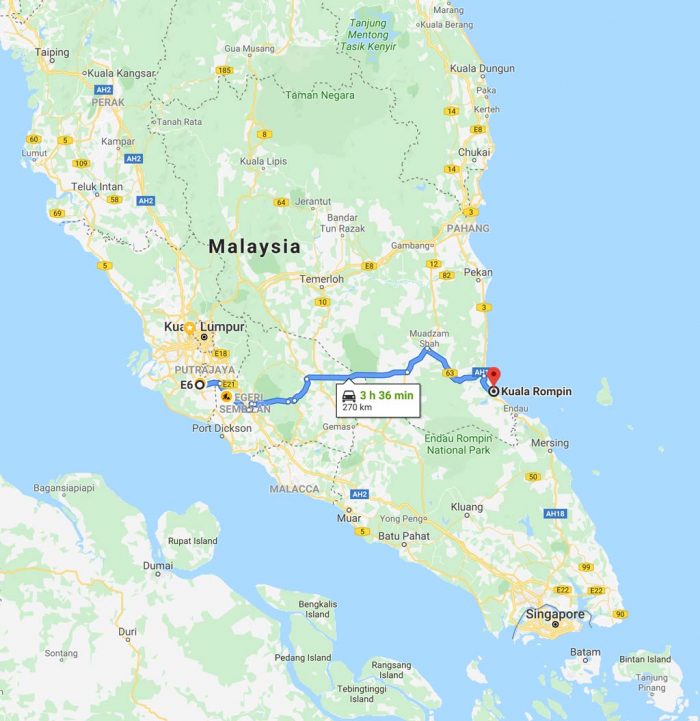 From Singapore – 230 km (Estimated total travel time: 3 hours 30 minutes to 5 hours)
Changi airport to border – Johor Bahru 40km (about 1 hour)
Causeway border crossing (anything from 30 minutes to 1 hour or longer depending on period)
Johor Bahru – Kuala Rompin 190km (about 3 hours)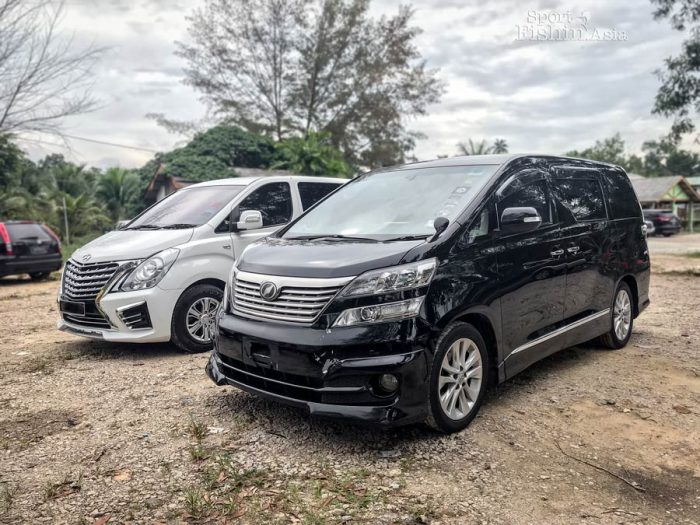 How To Get To Kuala Rompin?
Using our transport
When you hire our fishing charter, we can provide transport using Multi Purpose Vehicles or vans, also luxury vehicles. This is the easiest and most convenient. You can be anywhere within Peninsular Malaysia and Singapore and pickup can be from airports, hotels, etc.
By bus from Kuala Lumpur
Buses from Kuala Lumpur to Kuala Rompin are generally okay, safe and very affordable. However, be prepared to spend at least half a day or more getting about on the road.
Online Kuala Lumpur to Kuala Rompin bus tickets and information:
By bus from Singapore
Allow plenty of travel time. You may need to get off the bus at the customs and immigration crossings with your baggages to clear your passport.
The following are Singapore to Kuala Rompin bus services offered by Transnasional bus company:
By Flight
Contact us for a private flight charter direct to Kuala Rompin.
The closest airport to Kuala Rompin is the city of Kuantan, about 130 km north of Kuala Rompin. There are only a handful of flights that fly into the Sultan Haji Ahmad Shah Airport each day and most of them originate from either Kuala Lumpur or Penang. There are a number of flights each week that depart from Singapore as well. The most popular airlines that fly into this airport include Malaysia Airlines and Fireflyz.
After landing in Kuantan, we can pick you up. Or you can get a taxi or bus to Kuala Rompin. Journey by road will take about 2 hours.
Disclaimer: The above information are correct at the time of publishing. Do verify independently if any of the public transportation services mentioned may have changed since.