Eight big guys from Sydney for this week fishing in two boats. Pierre and Gaby who was last here in 2016 where they had an absolute blast is back this time with friends.
Pierre had unfinished business – catching and landing a sailfish on lure, either popper or stickbait – which can be a real challenge.
My second trip with the sport fishing Asia crew and as always did not disappoint. Amazing fishing, food, accommodation and company. JW and Denis great hosts and getting us on the fish every day, 35+ sails landed in 4 days and some spectacular by-catches in between. Will definitely be back soon.

Pierre Boulus – Sydney
After months of rough weather and unpredictable fishing the past two weeks, Rompin saw some familiar conditions.
Calm glassed out water, bait balls and cruising sailfish was a regular sight.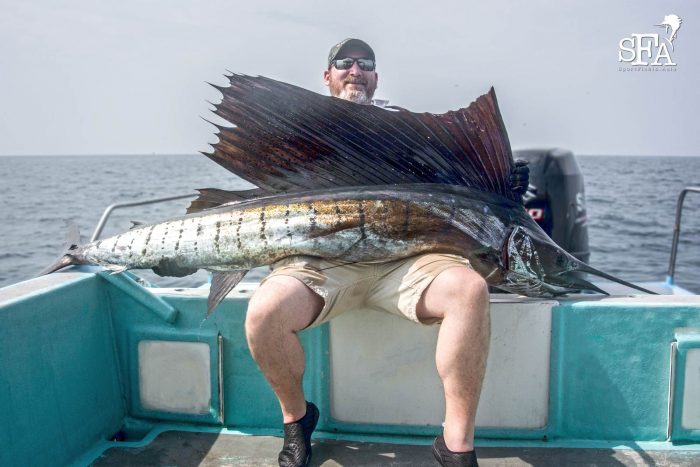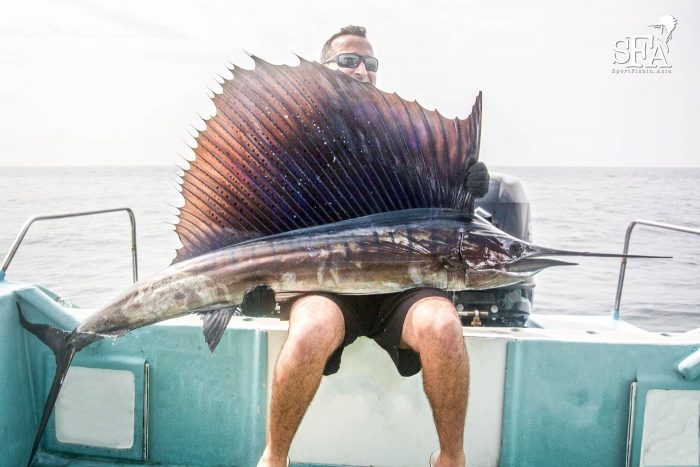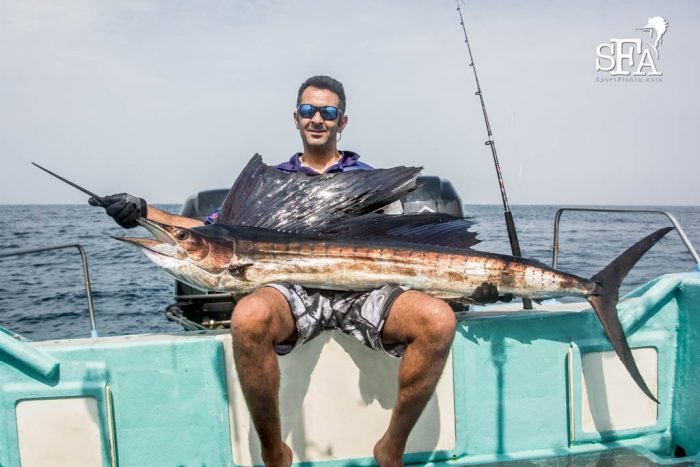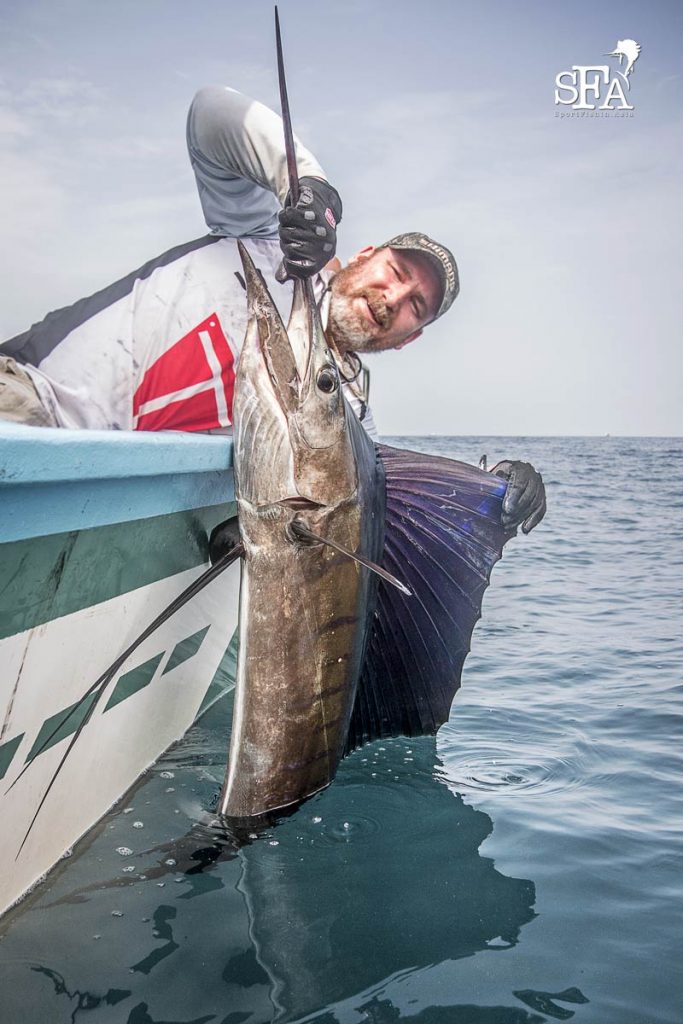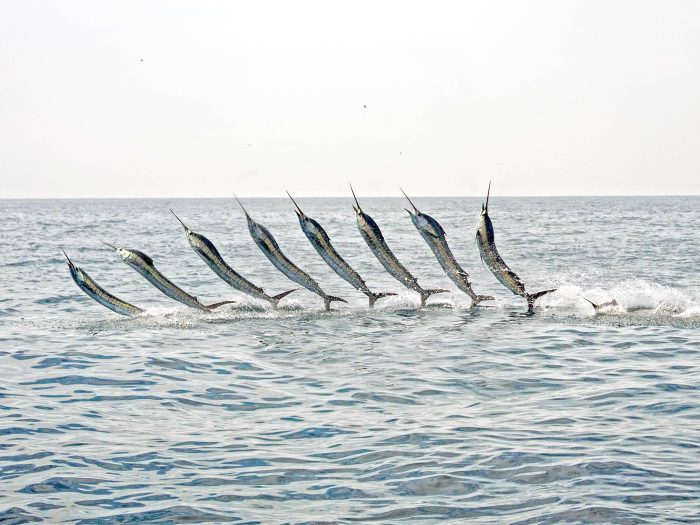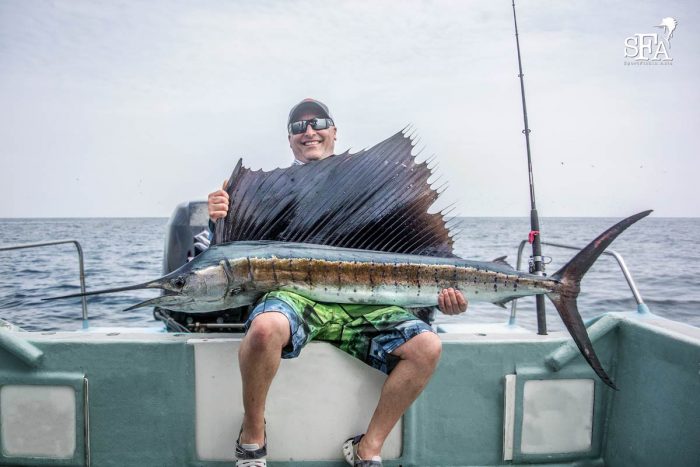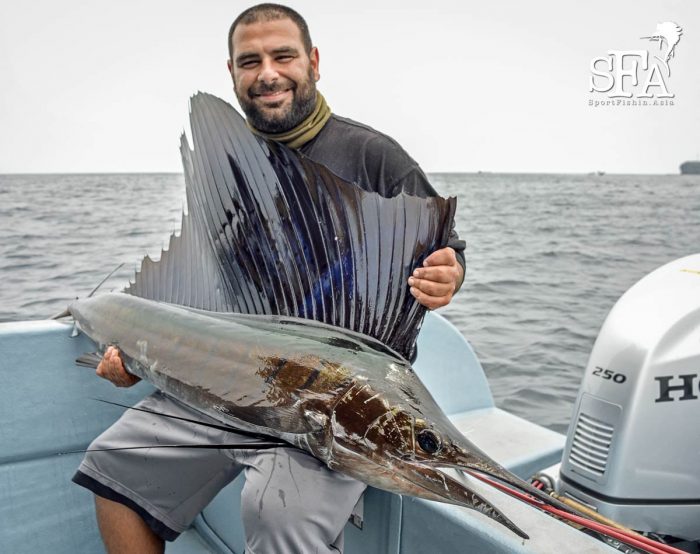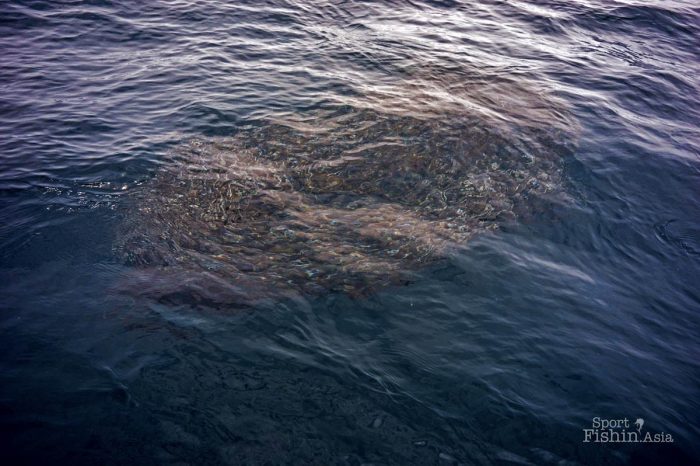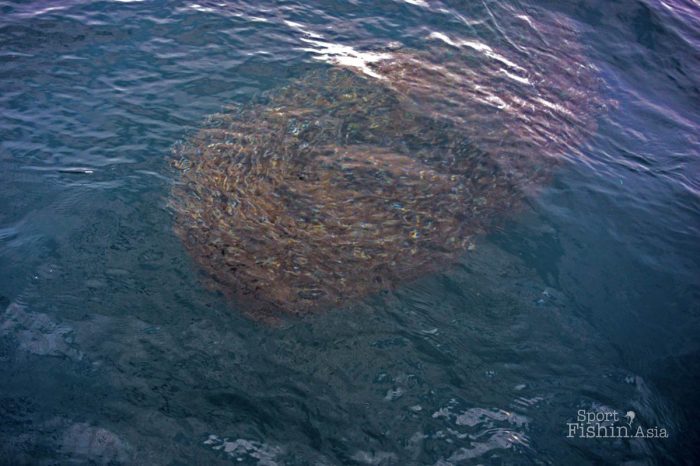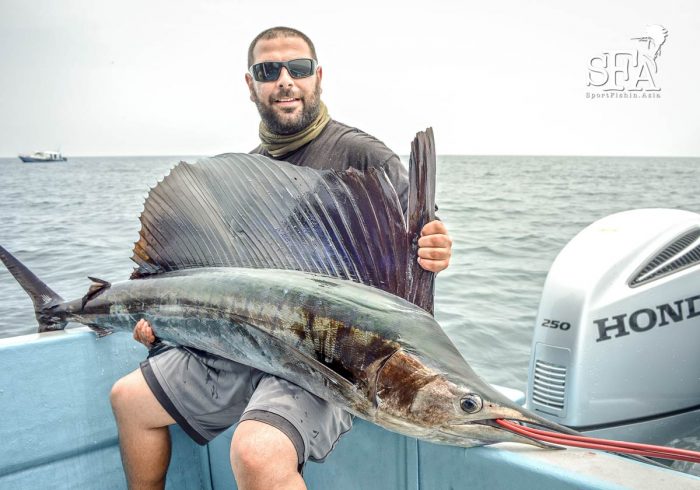 Day 2 Incredible Action
Most parts of the day sees fish coming onto the bite regularly and at time intensely. Weather was wet in the morning but gradually got better past noon.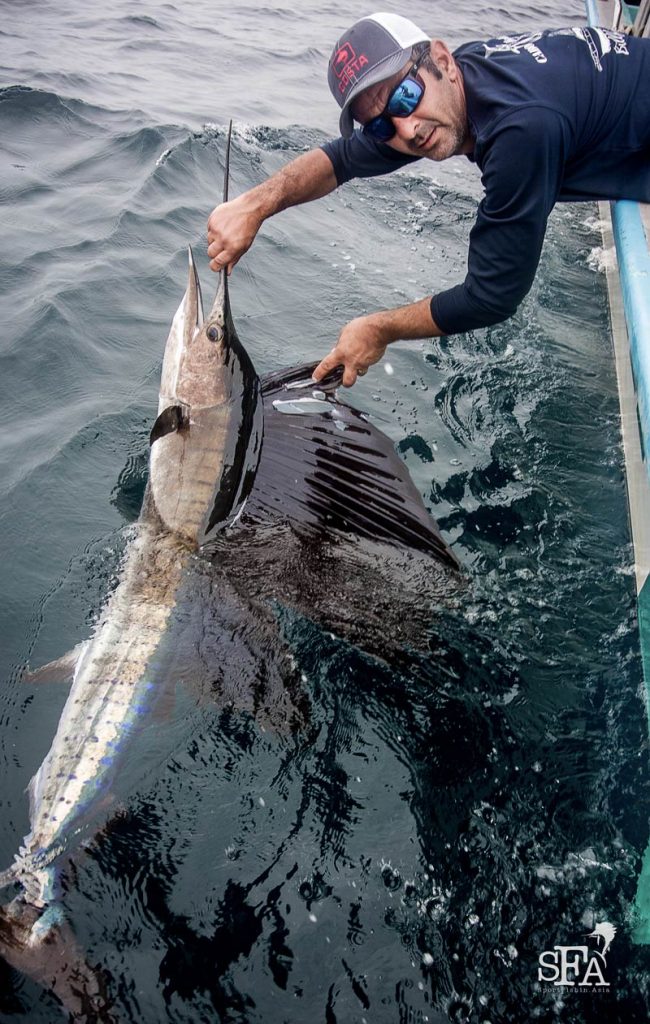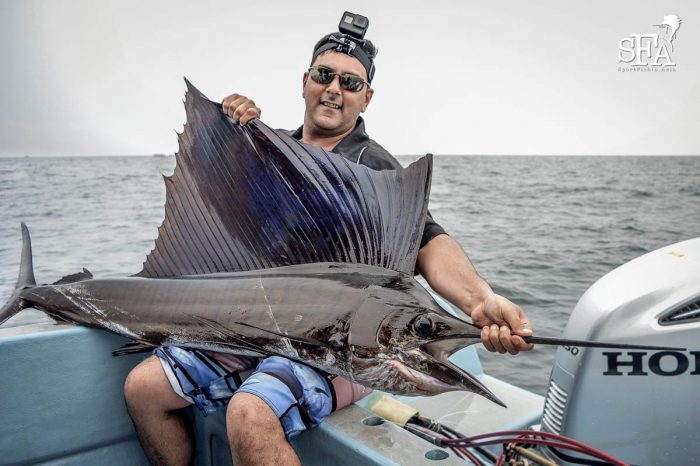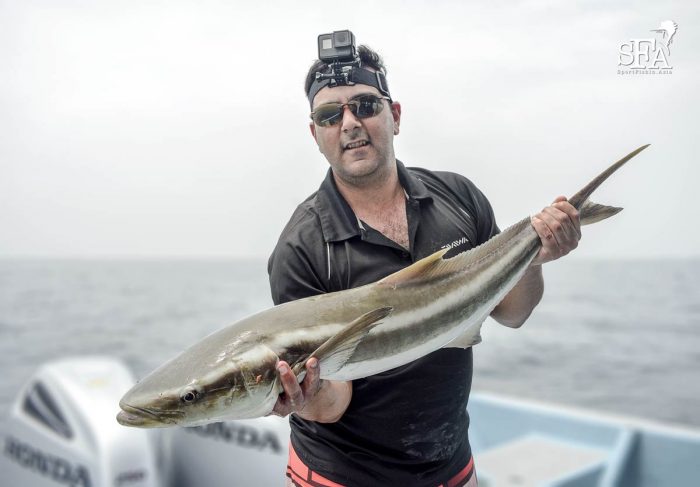 Day 3 No Run No Fun
The sea was flat clam all day today. Sun blaring hot with little wind. Fish were around but rather lazy fish.
Caught a couple in each boat including some cobia and talang queenfish. Saw many free jumping sailfish all day. Some multiple fish at the same time.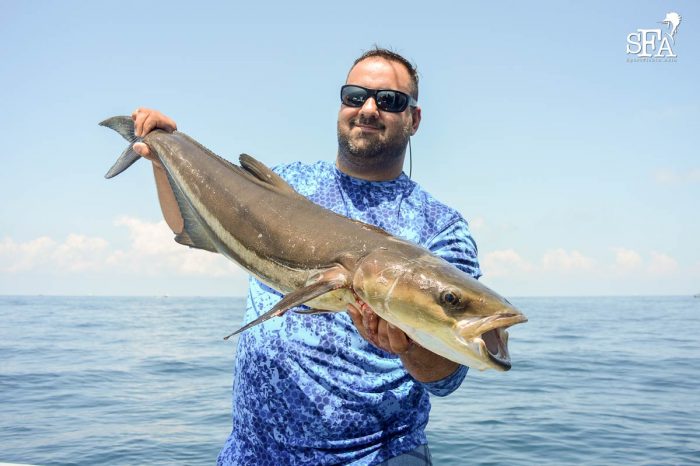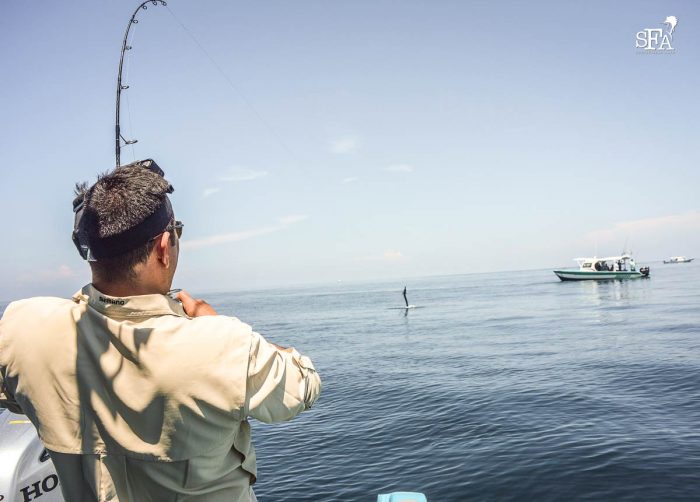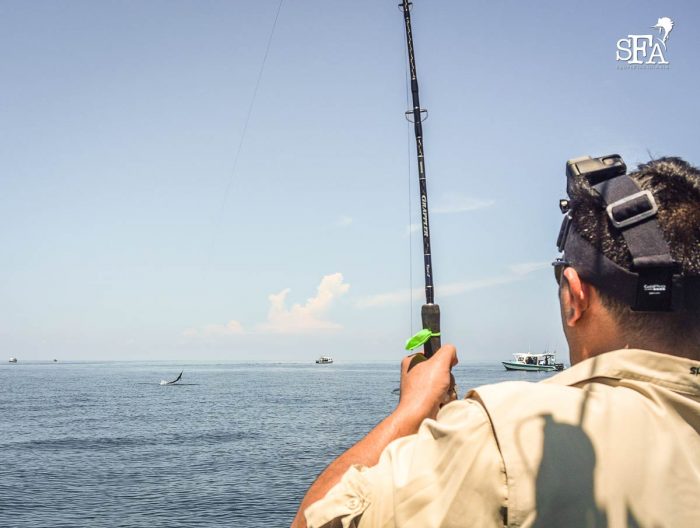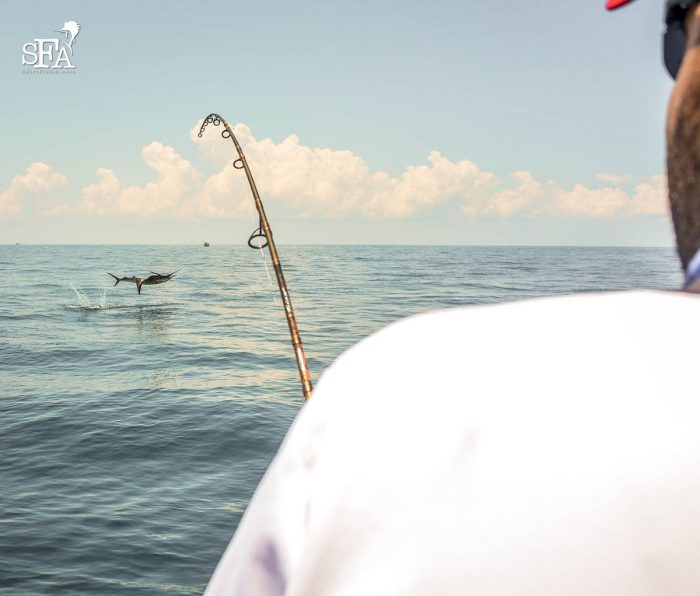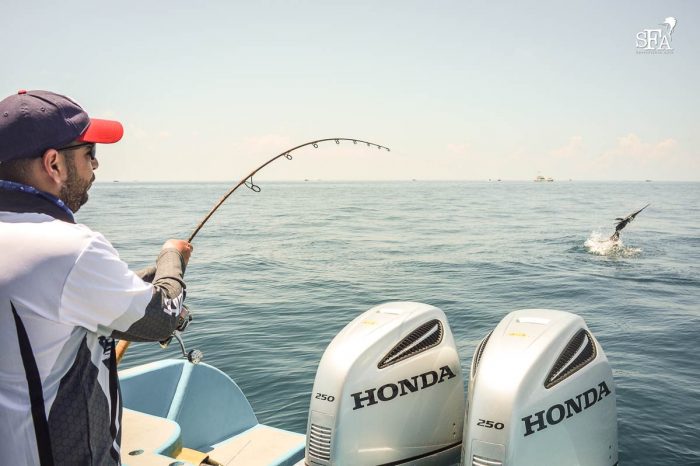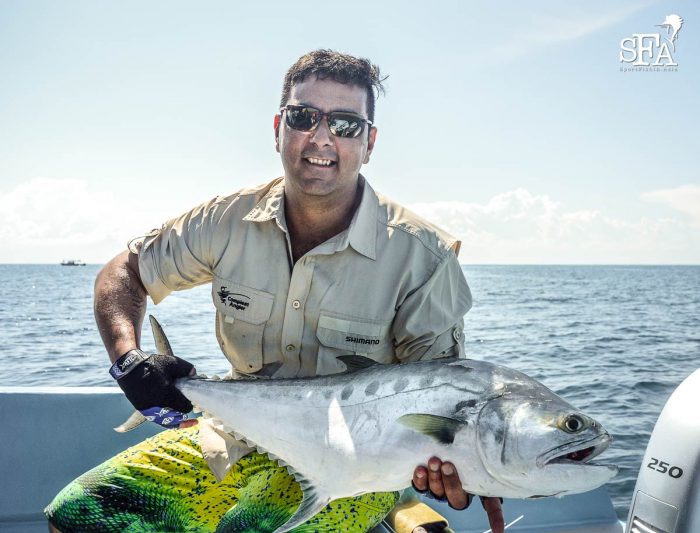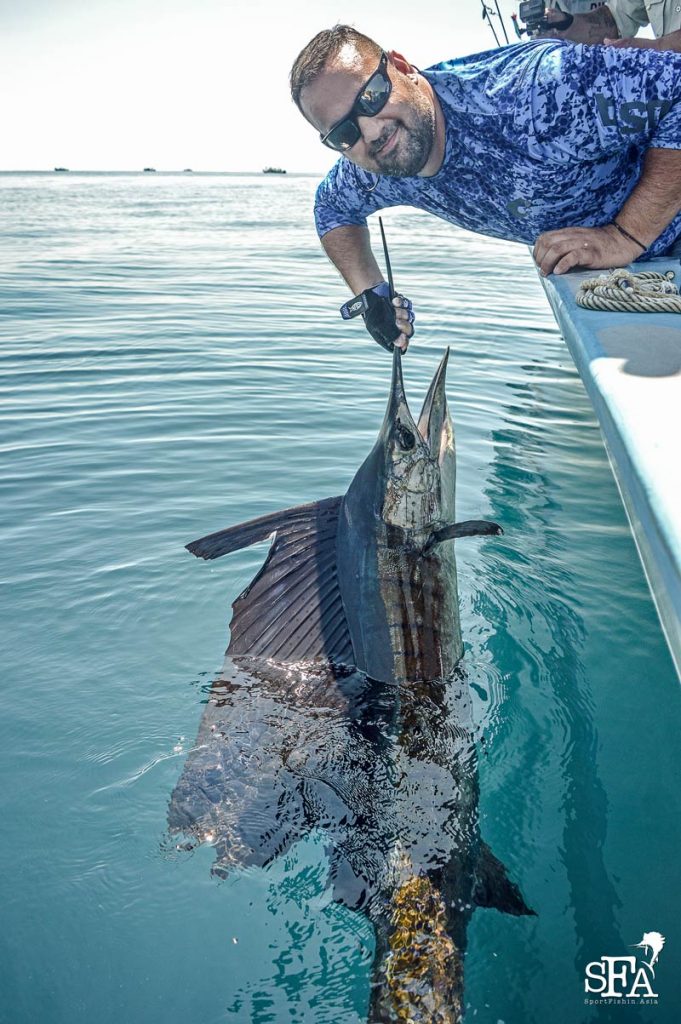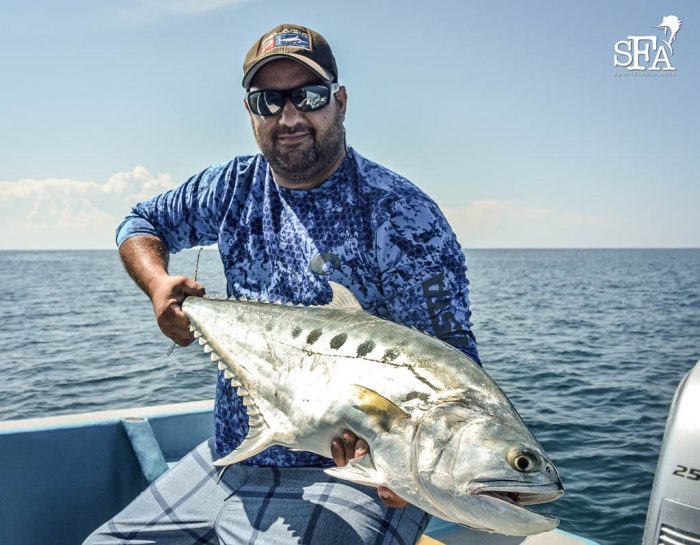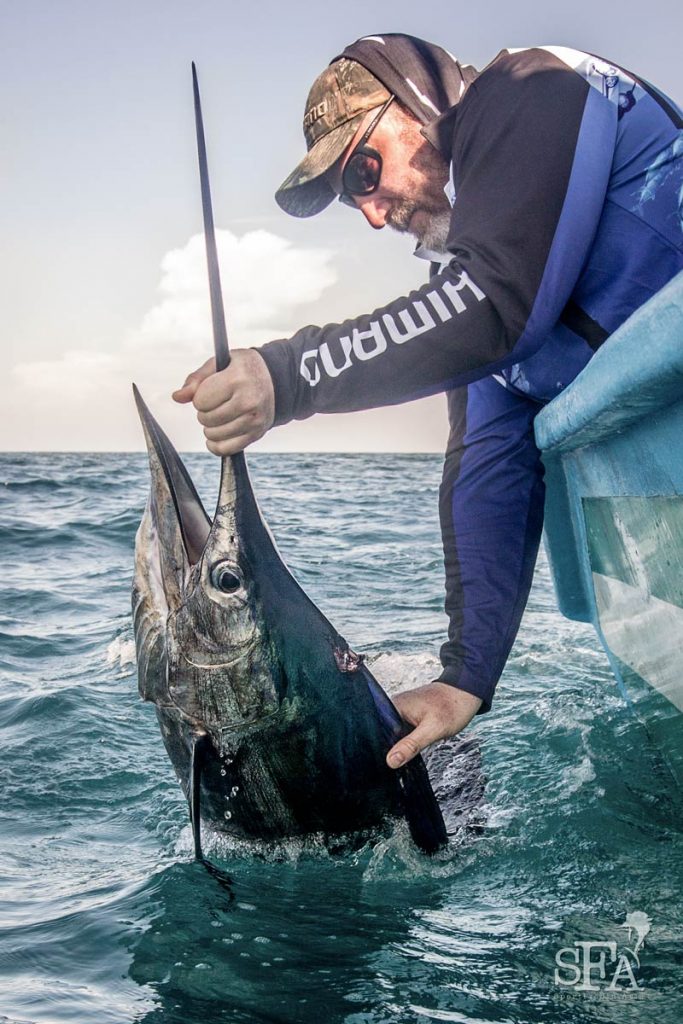 Day 4 BULLSHIT!
What a great day on the water to wrap up the trip for this bunch of fellas, only thing is at 3PM I dropped my freakin phone into the sea! Losing all the photos and videos that I've been recording during this trip…AAARGHH!!!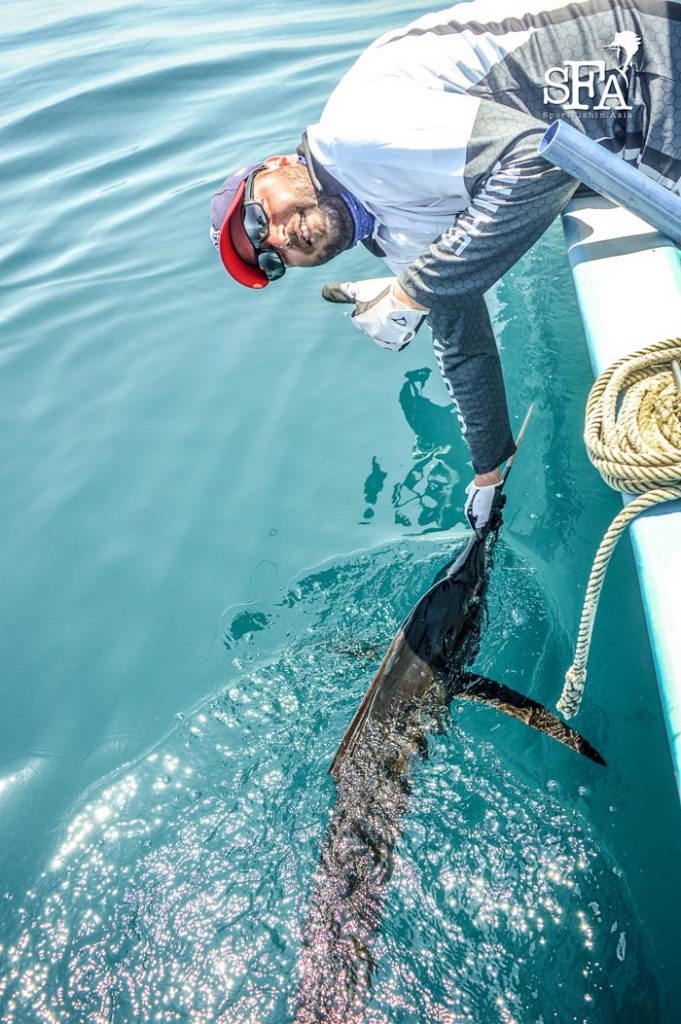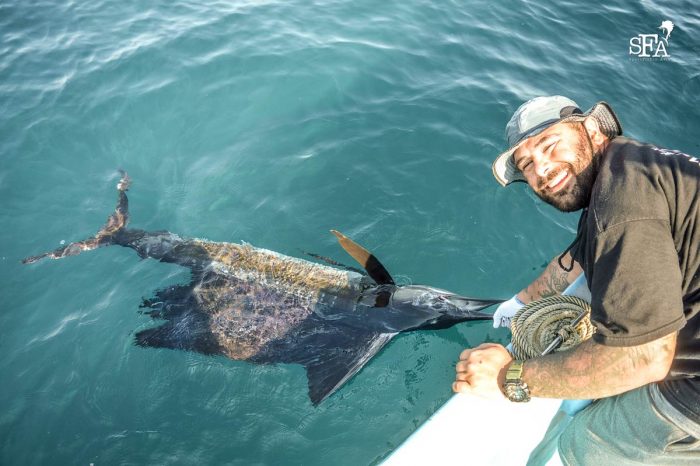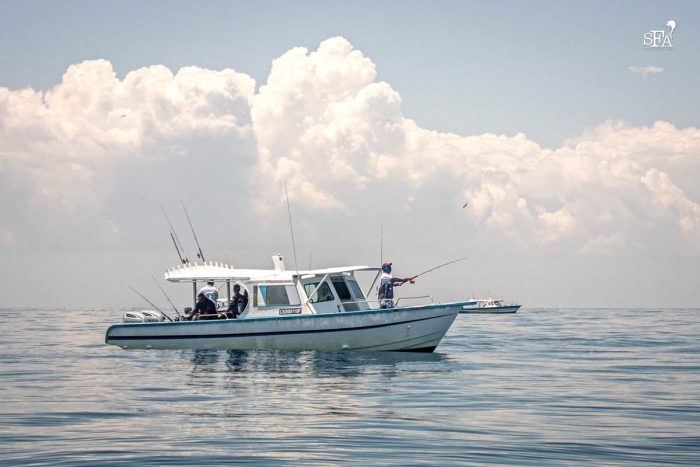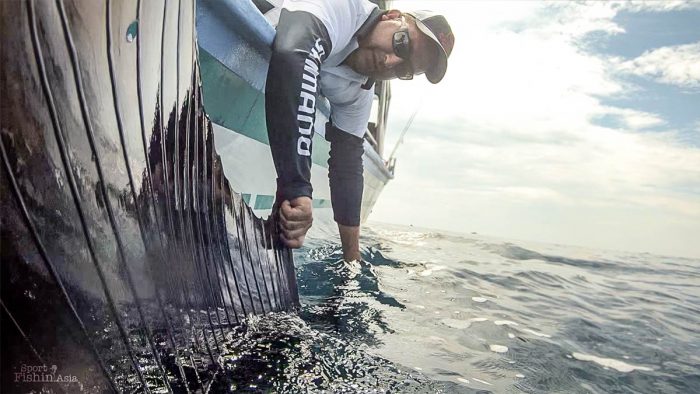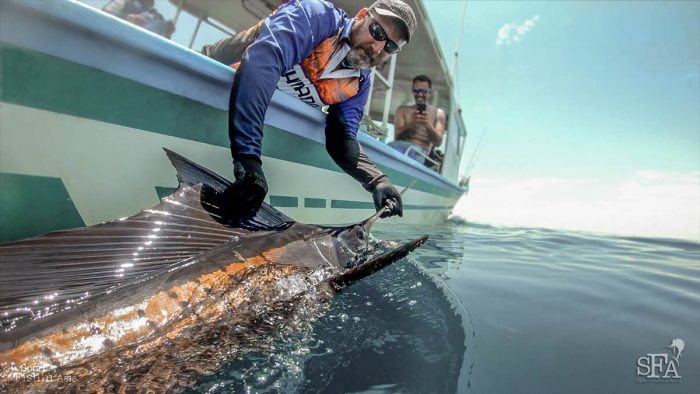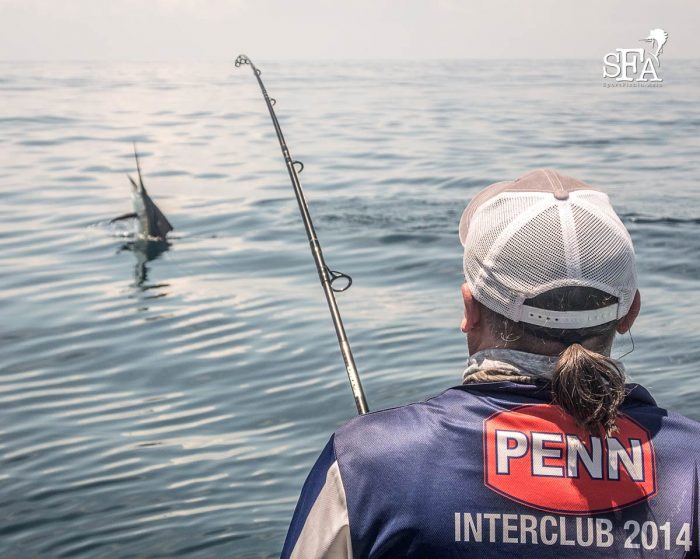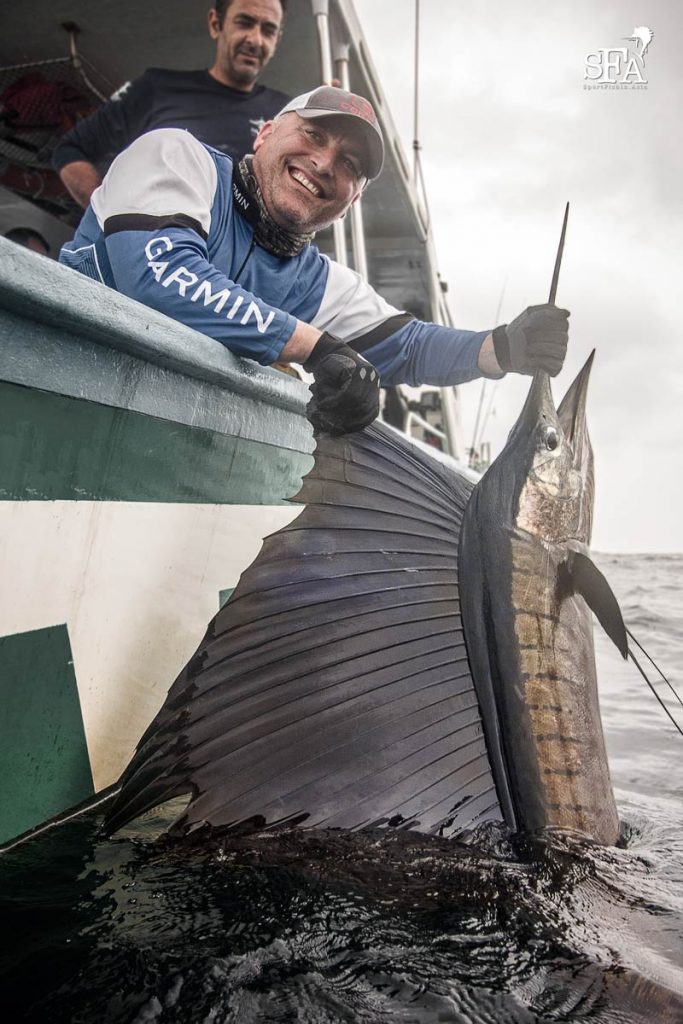 NEVER Give Up
Was Pierre successful in his quest of landing a sailfish on lure? We all had the utmost respect for him, standing and casting persistently all day for four days to get that one fish.
Pierre had a number of fish attacking his lure and even more that followed for a look but alas, none stayed hooked long enough although he came close a couple of time with some spectacular action. Absolutely not easy to get a sailfish but very challenging and rewarding when it all come together.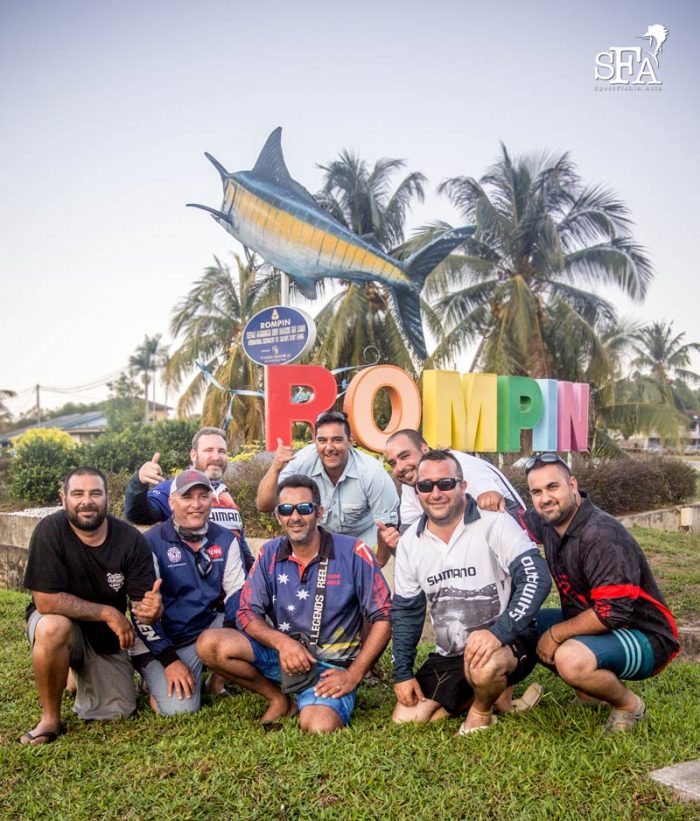 Interested to find out more about fishing in Rompin Malaysia? Contact us.