It's great to have a fun bunch of friends coming together for a trip and some good time. There's a bit of culture from all around… Tibet, England, Sri Lanka, Nepal, Cambodia, Hong Kong, Singapore…it's a small world!
After a greet and meet and a fantastic dinner the first evening (and a few beer), it was off to day one of fishing.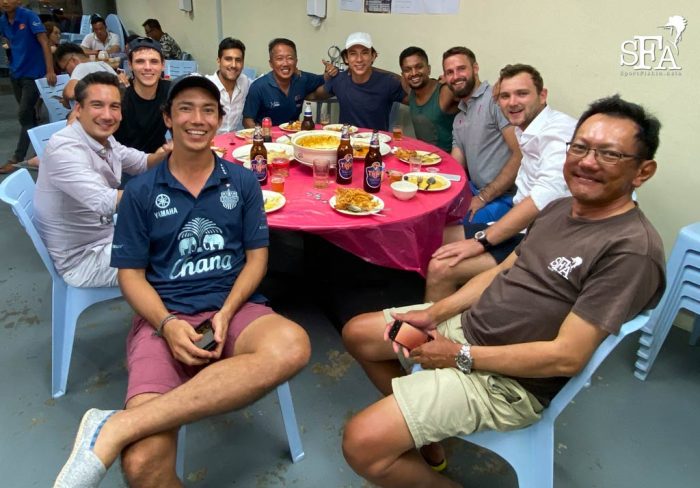 CALM BEFORE THE STORM
We caught a couple of sailfish and dropped a few, and some of the boys also landed a few Cobia (which we had for dinner cooked five ways), queenfish, and a few longtom needlefish to wreck havoc on some of our lines.
That evening just as we finished dinner in a favourite seafood restaurant, a big ferocious storm hit the town.
Sadly, Sangjay and Rinchen had to cut short their trip and head back early due to an emergency back home.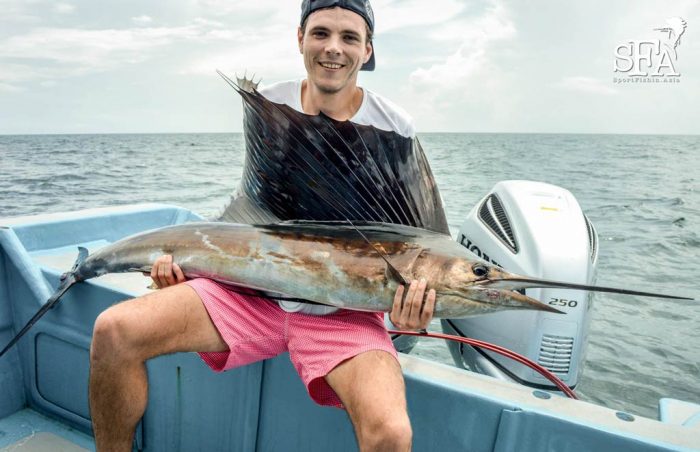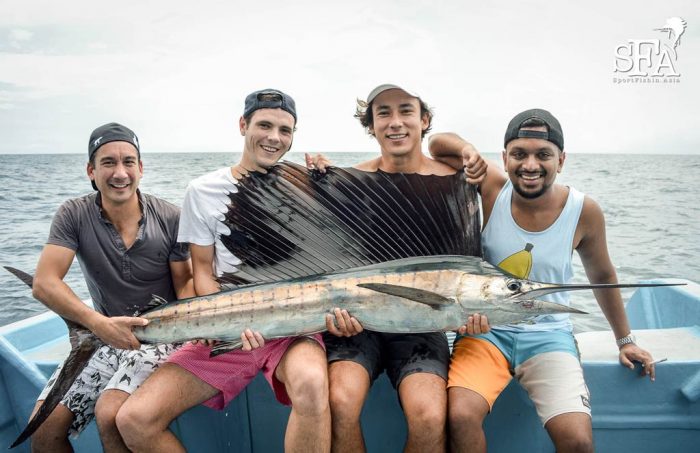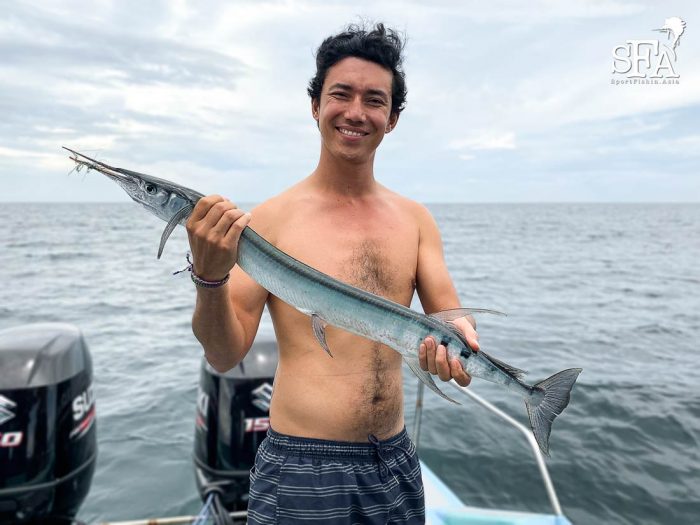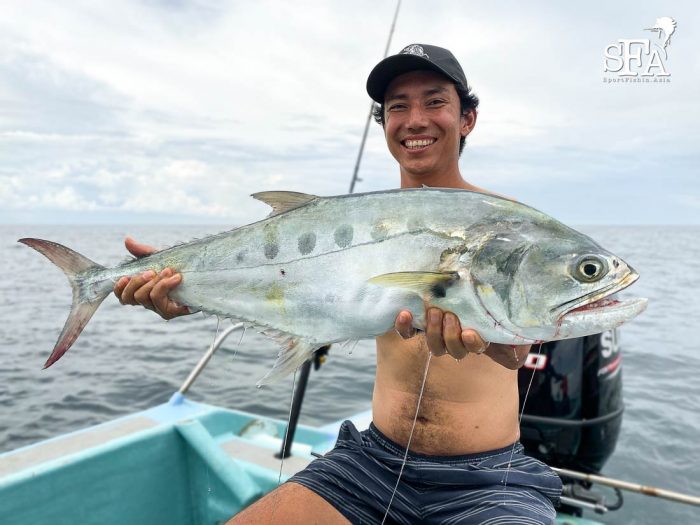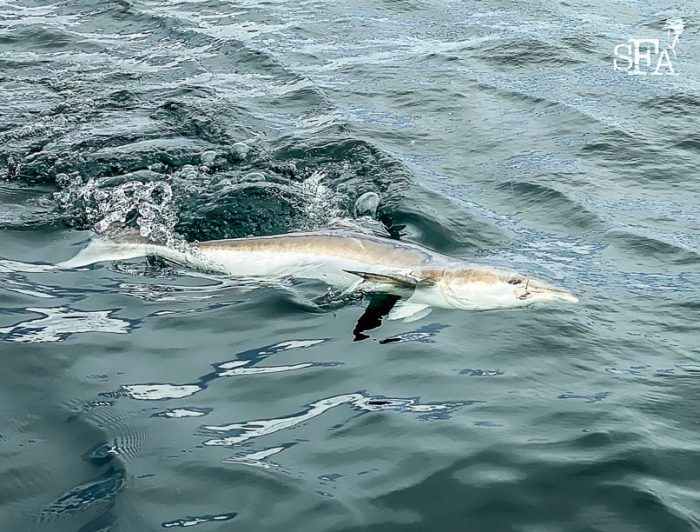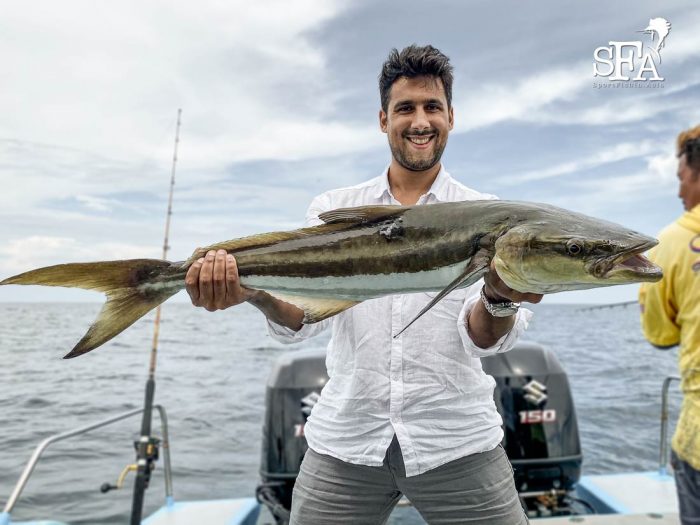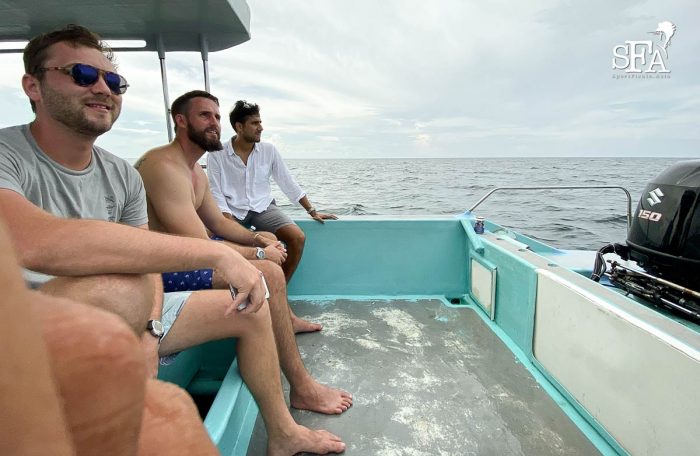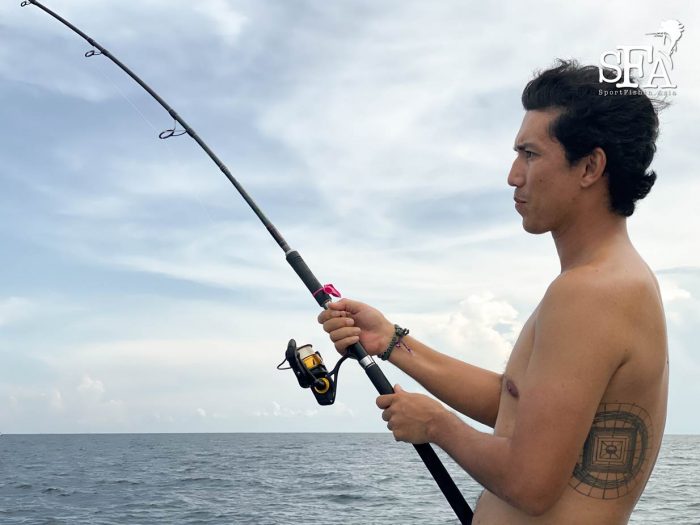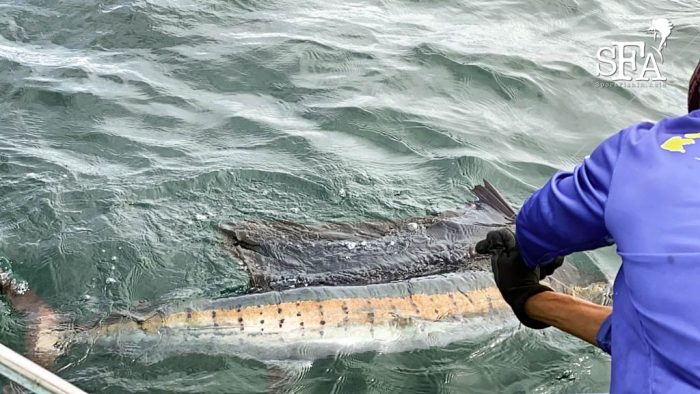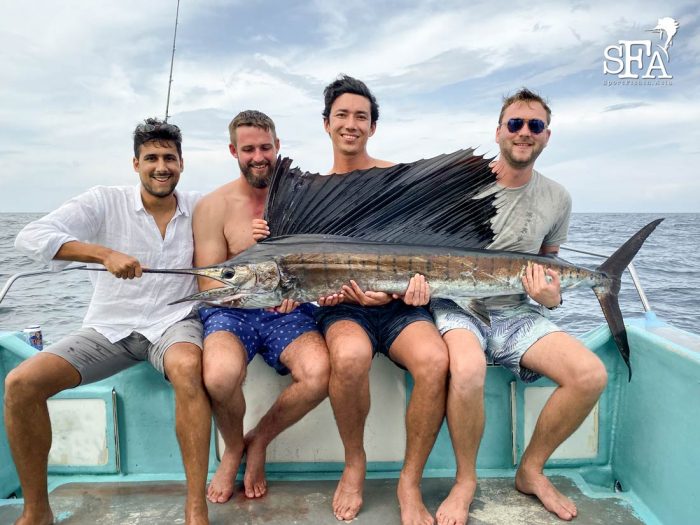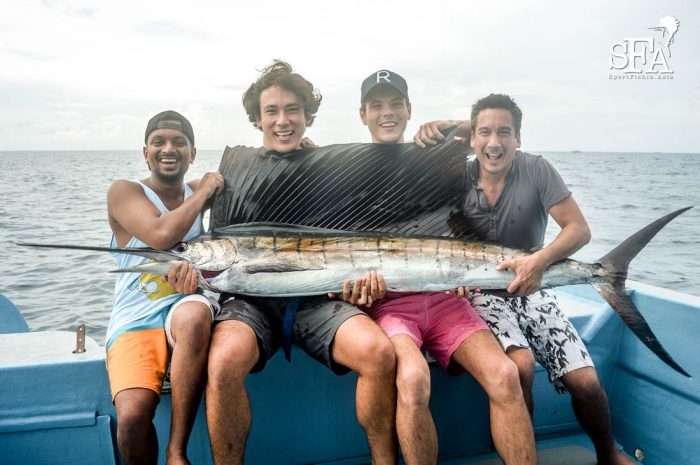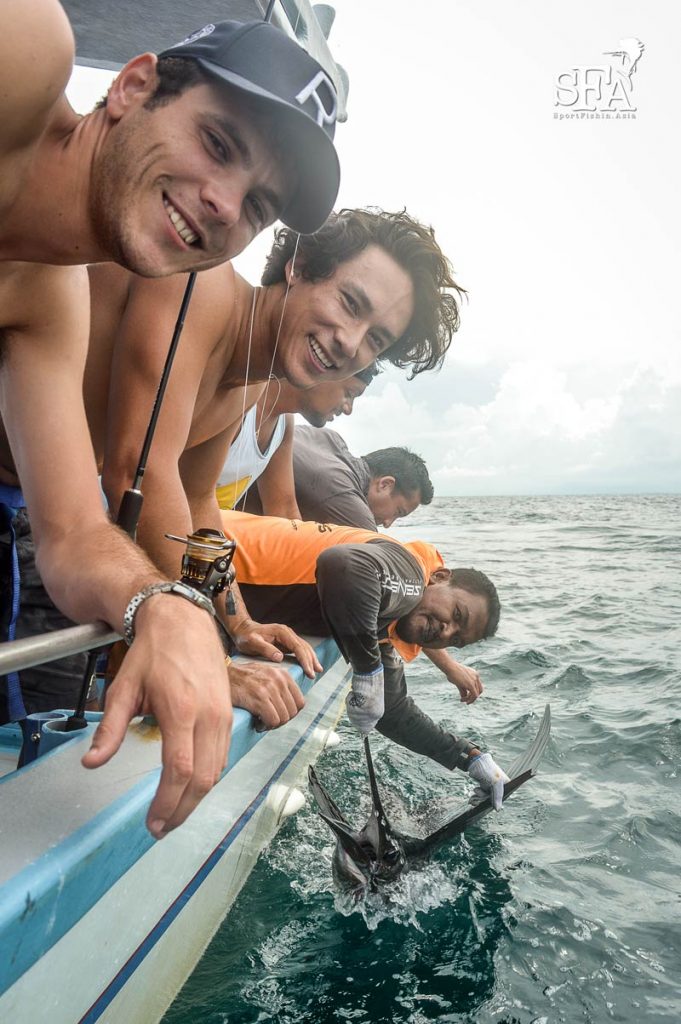 EPIC BATTLE
The first sailfish on day two was hooked on a small lure and light tackle meant for Spanish mackerels. What ensued was an epic battle between Tim and fish that lasted 2 hours taking us closer to shore and amongst drift nets set up by local fishermen.
Tim managed to get the fish up close to the surface a couple of times and within 20 feet of the boat but we just could not pull it in close enough. Eventually the 20lb leader gave way.
A few more sailfish followed that after with some decent sized ones and a small juvenile that jumped off.
The other boat had a crazy day with five Cobia landed.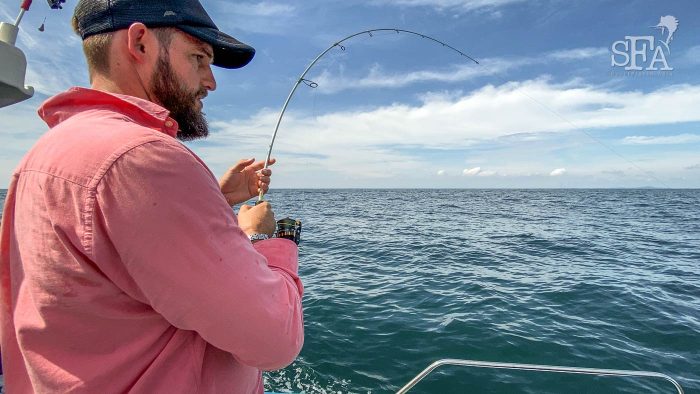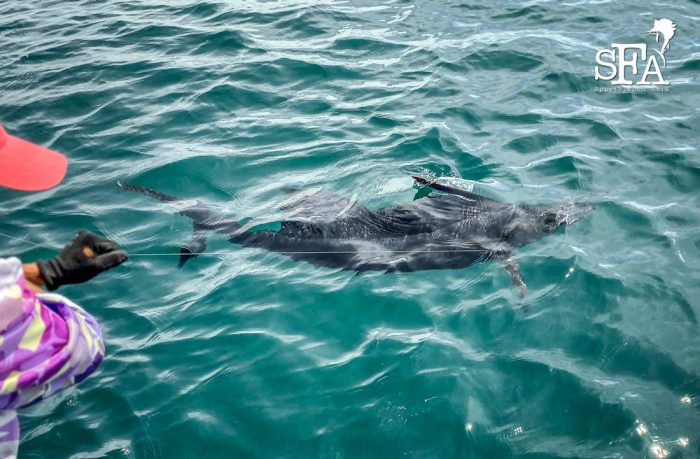 CONTACT US for information on fishing in Rompin