Sometimes we just want get out there and have some quick fun fishing session and this is where stocked pond can help satisfy the urge.
And even better if the fish are big and powerful!
So here we are at the Fishing Buddies saltwater fishing pond for a short morning session. This is Yap and Alan's first time and Edward's second visit.
Related: Location and information of Fishing Buddies pond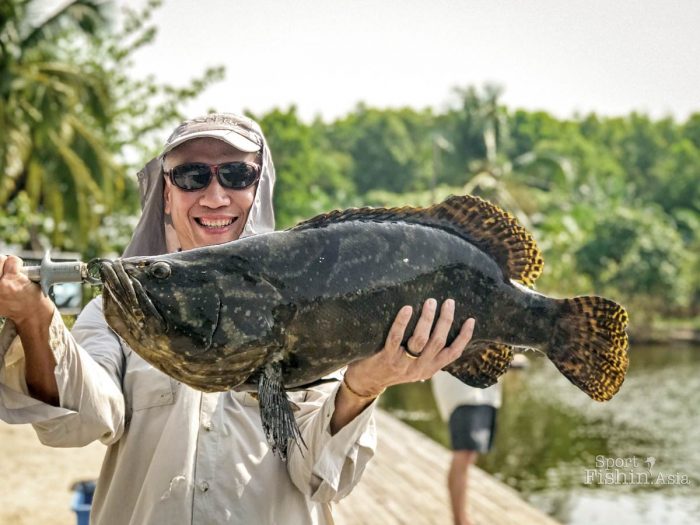 There are a lot of huge groupers in the pond along with other species such as GT, redfish, barramundi and mangrove jack.
Big Groupers and GTs
Groupers in the pond range from 5kg (11lb) to a couple around 18kg (40lb) and a few in the 25kg (55lb) range!
The GTs here are in the respectable weight range of between 5kg to 8kg (11lb to 18lb) but they are not easy to catch.
Highly Pressured Fish
As with many catch and release pond, the fish become highly pressured, very wary and not easy to fool.
The groupers are the most willing to eat amongst the available species and if you can catch those, the challenge becomes trying to catch other species.
Only JW manage to get a mangrove jack to eat his fly but it came off after a brief fight.