The toman or giant snakehead (channa micropeltes) is a merciless but cunning predator. Catching one in the wild is always an ecstatic feeling that needs to be experienced to be understood.
Toman fishing with conventional spin or bait cast gear is one thing, fly fishing is a whole different ballgame!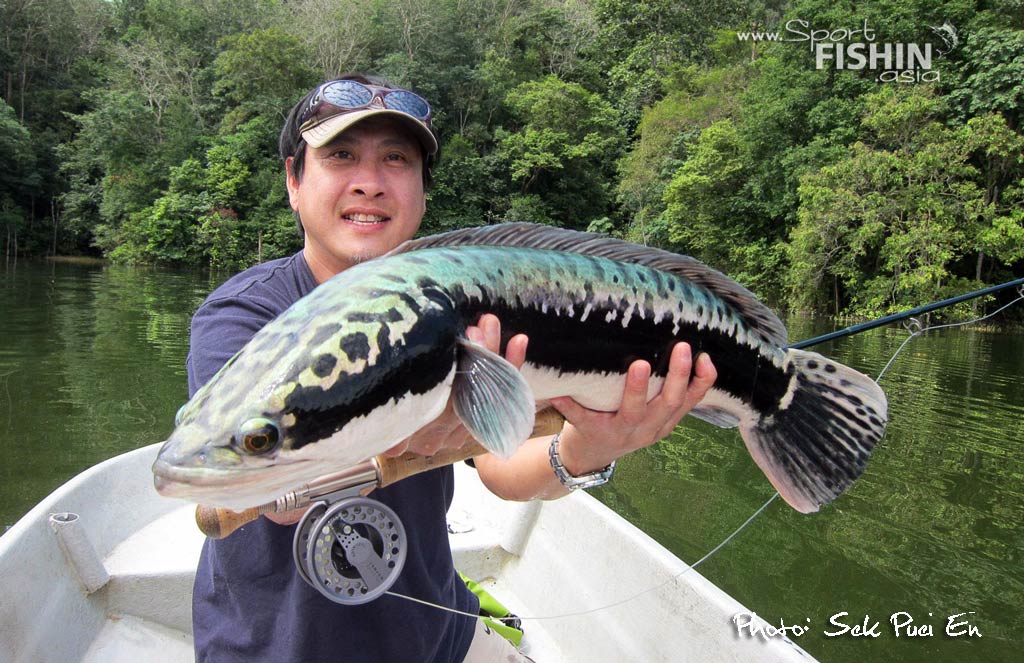 What would it be like on fly fishing gear?
The fishing gods must be smiling down on Dennis as he managed not one, but two big beautiful wild toman on fly in a single day!
The tomans were queuing up to strike on his self-tied charlie flies. He first managed a striking 5kg (11 pounds) beauty followed by an even bigger and meaner 6.5kg (14.3 pounds) giant snakehead with beautiful markings.
Enjoy the photos and the video that shows the first capture.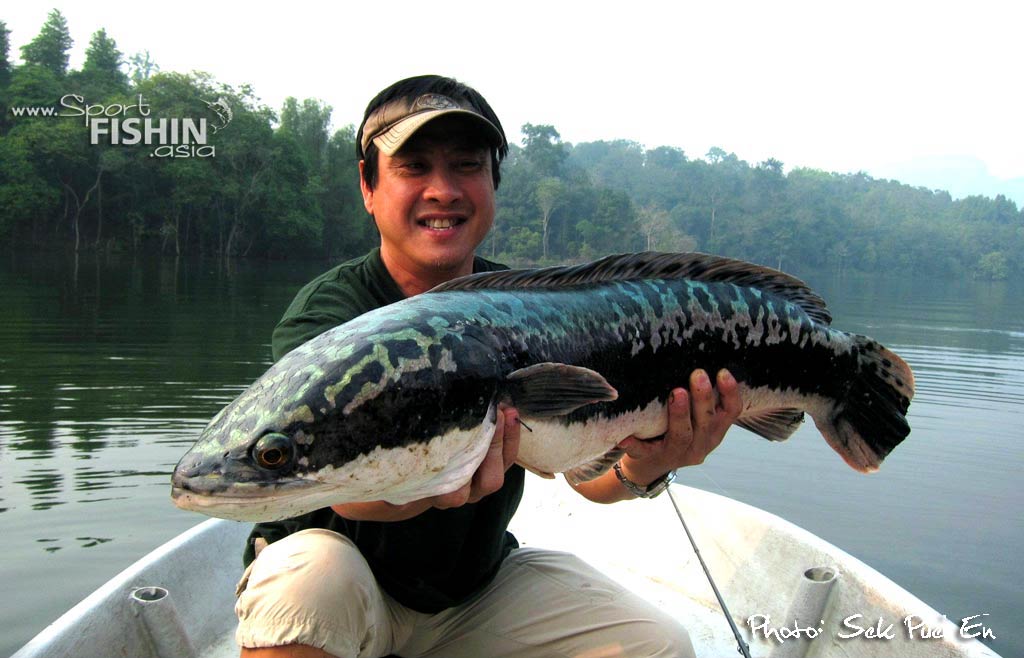 All tomans released to allow other anglers to have the pleasure of fishing for them and hopefully make many millions of little giant snakeheads babies.
Related: