While I've had haruan (snakehead) porridge before, which is a very popular dish for the Chinese, I've never ever had haruan sashimi in my life till recently.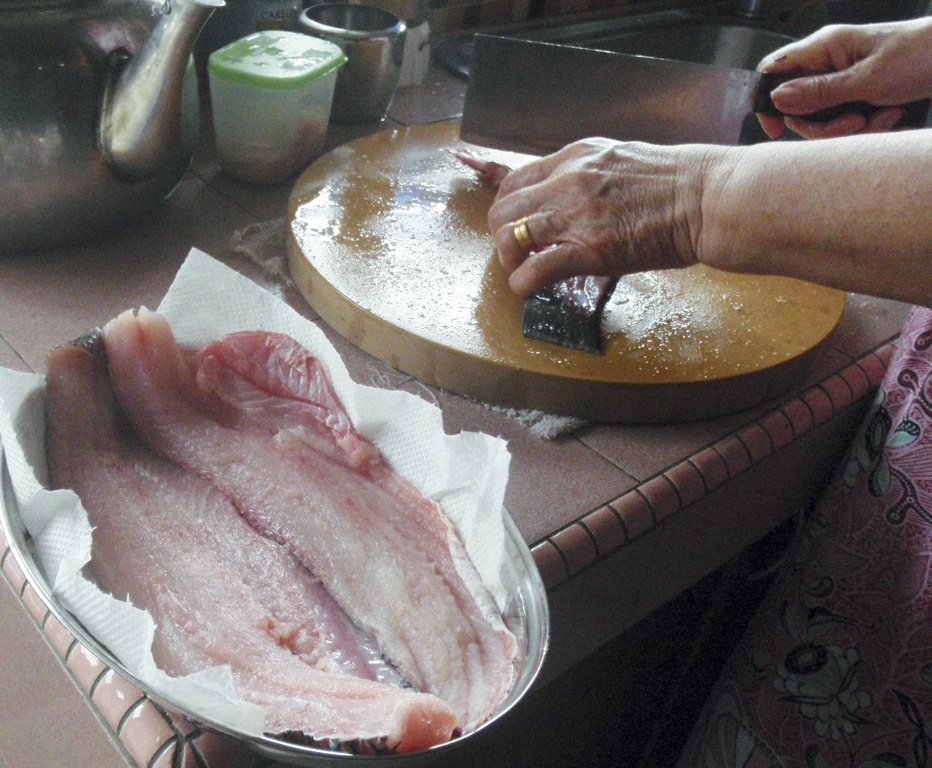 I have said it many times that my in-law is a great cook – even though she wasn't too impressed with the size of the striped haruan, saying Channa Lucius would be even better eating. Women!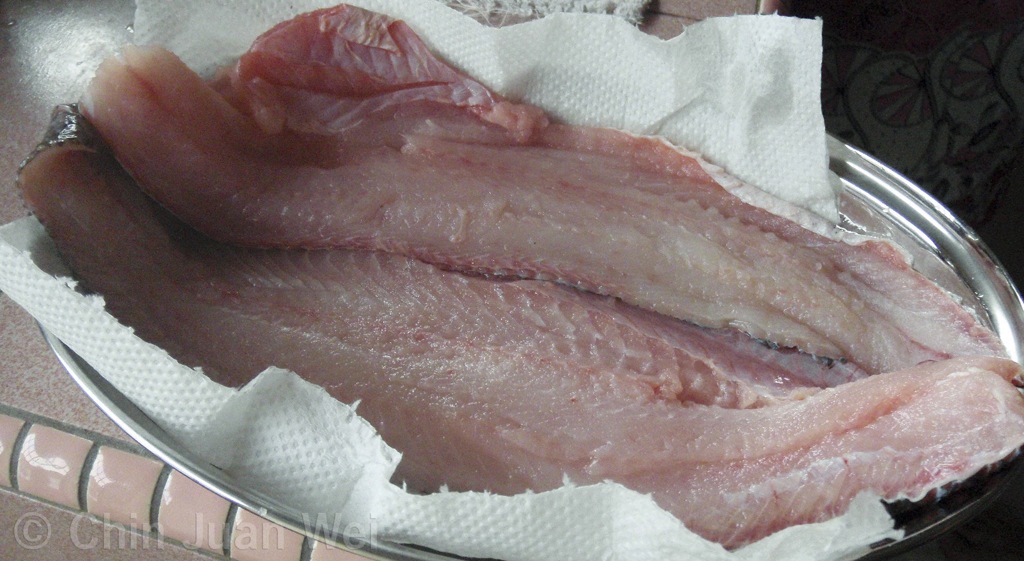 Check them out.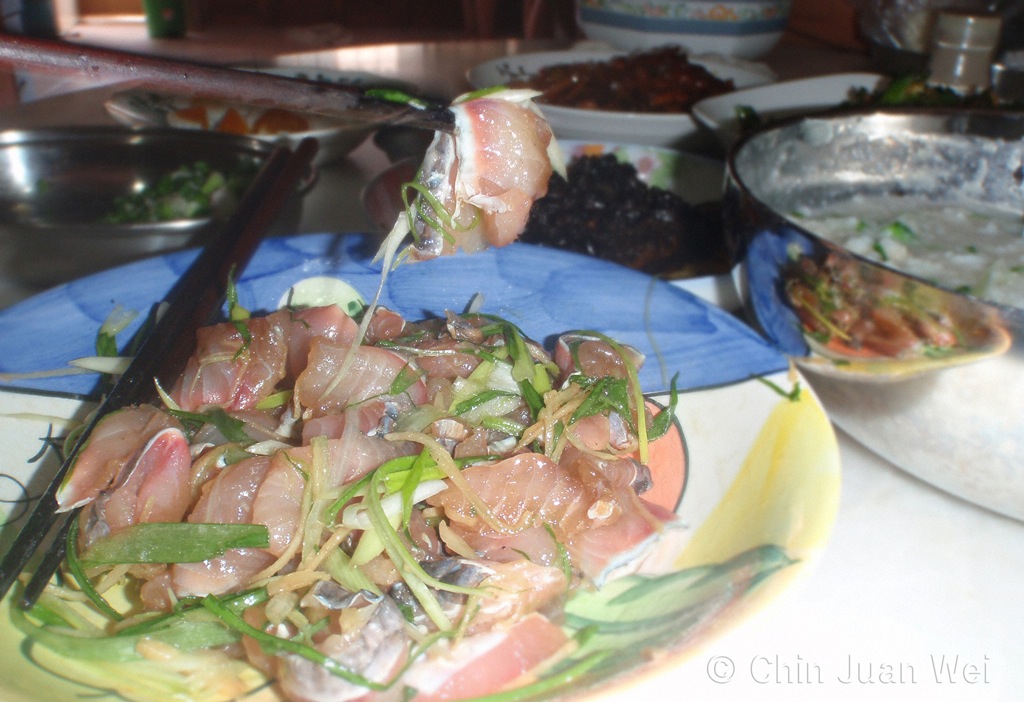 How was it? Heavenly.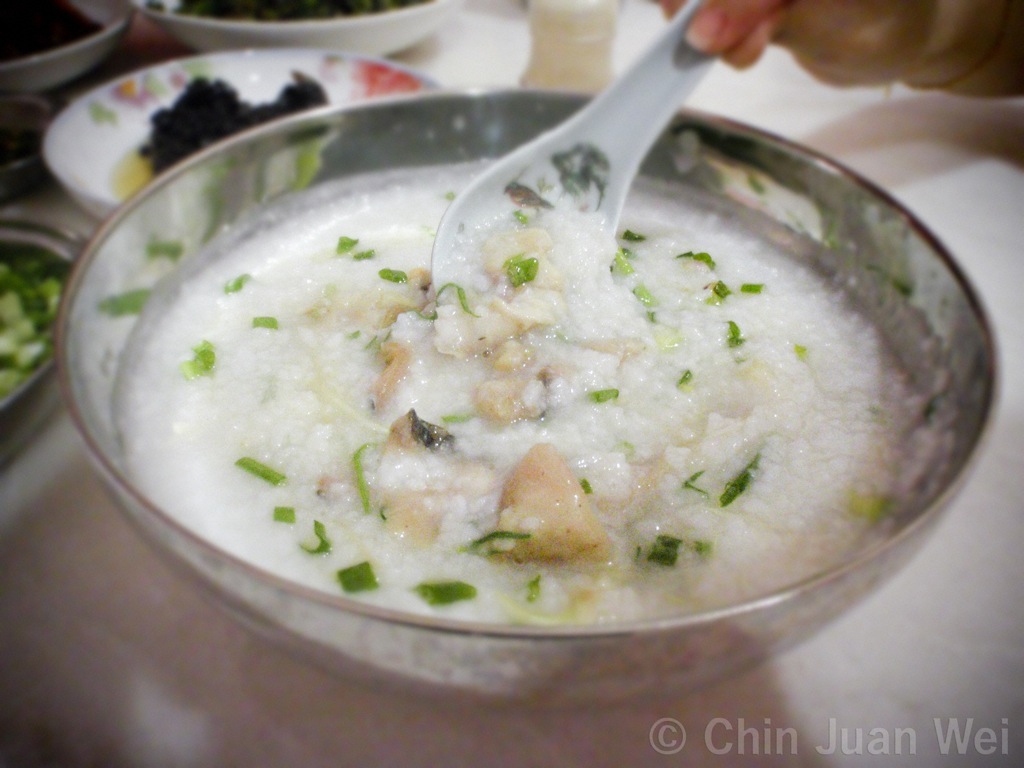 And the traditional haruan porridge.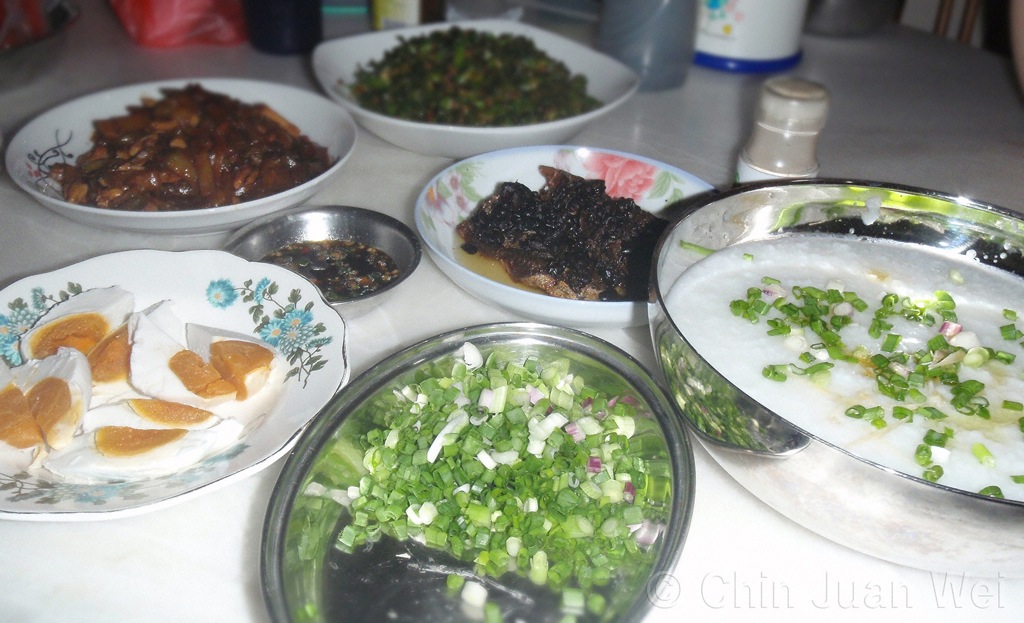 "Toppings" that went with the porridge. You should try it someday. If you have not already.