If you're new to fishing and in particular to fishing for haruan (striped snakehead) and toman (giant snakehead) and is wondering what you need to get started, then this article is meant for you.
What Rod?
The best gear to get started with is by acquiring a medium-light 7ft rod spinning rod rated within 6lb to 20lb.
For heavy cover fishing, you may need to equip yourself with 20-30lb tackle but unless you're sure you're only going to fish in heavy cover, the lighter former rod will be a better all rounder.
Reel
A 1000 series spinning (threadline) reel that can hold 100 meters or yards of line is good enough.
You will mostly be casting a distance of 20 meters (60 feet) and snakeheads in the wild may fight hard but they don't run far so line capacity is not a priority.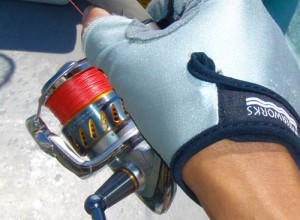 If you prefer a baitcaster (overhead reel), go for one that will feel comfortable in your hands and casting all day with. Baitcasters can be more accurate and faster to operate.
If you're worried you're not familiar with one, don't worry as new and modern baitcaster reels are now much easier to use and easier to master. All you need are some pointers and put in some practice.
Main Line
If there is only one poundage to choose from then go with 20lb braid. It is light enough to cast light lures with and heavy enough to handle most fish and conditions.
You can fish with poundage between 10 pounds at relatively snag-free waters to 40 pounds for places with heavy cover.
Shock Leader
Always connect the mainline to a shock leader. You can do this by using an Albright knot or FG knot. Learn the Albright knot first if you find the FG knot too complicated. I've never had a properly tied Albright knot fail me, yet. You may also use whatever connection knots that you are confident with.
The leader can be two to three feet in length. Breaking strain from ten pounds for haruan and small toman, to fifty pounds for big tomans in snaggy places. I always try to use the lightest poundage I think I can get away with as I find the bite rate is better. Lighter also means better action for your lures. Use fluorocarbon if you can, they offer better abrasion resistance.
Connect the leader to a small good-quality snap swivel to facilitate quick change of lures. You'll be doing this a lot to find what works. Never use a big swivel as it will affect the action of your lure. Remember, don't stinge on the swivel. Or any part of the terminal tackle for that matter as that next fish could be the fish of a lifetime!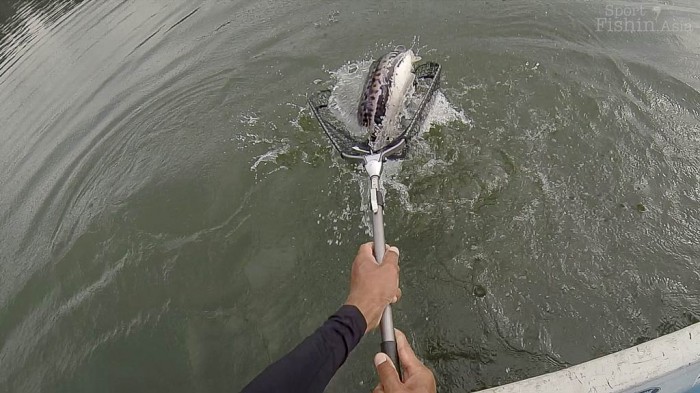 Bait
Soft plastics catch a lot of haruan. These can be in the form of worms, frogs or minnows (fish imitations). Fish them slow always. Real slow. They can also be rigged weedless which is very useful for fishing snaggy places.
Spinnerbaits are very effective, too. Keep some in the tacklebox.
In open waters you can try some hardbodied lures. Deep divers and sinking lures are popular. Pencils and poppers may work if the toman are aggressive.
So that's it, you can now start casting… all you now is to find a spot with snakeheads!