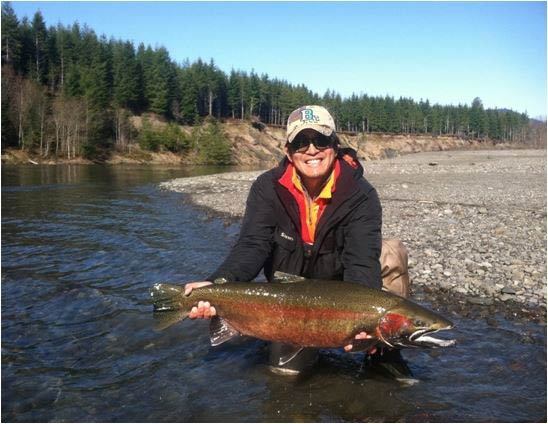 Tomonori Higashi
IFFF Master Casting Instructor (MCI), Casting Board of Governor (CBOG) from Japan
Tomonori or affectionally known as Bill is one the true 'global flyfisherman'. He fishes from North to South and East to West.
From a big game fish in Florida, to the delicate Yamame trout in his home country and anything in between, he's done them all.
The variety of rods that he uses in his repertoire is mind boggling, from 12wt saltwater rods for big game fish, to 14ft spey rods for chasing atlantic salmon and steelhead to 3wt fibreglass rod.
Bill is also a highly respected fly fishing writer and journalist in Japan. His writing has been enlightening many fly fishers in Japan.
He has an incredible wealth of fly fishing knowledge and most importantly he is very generous is willing to share it with others. Tomonori's first visit to Malaysia was during the IFFF in Kuala Lumpur in 2012 and we are so fortunate to have him back at the Borneo conclave to share his knowledge with us.