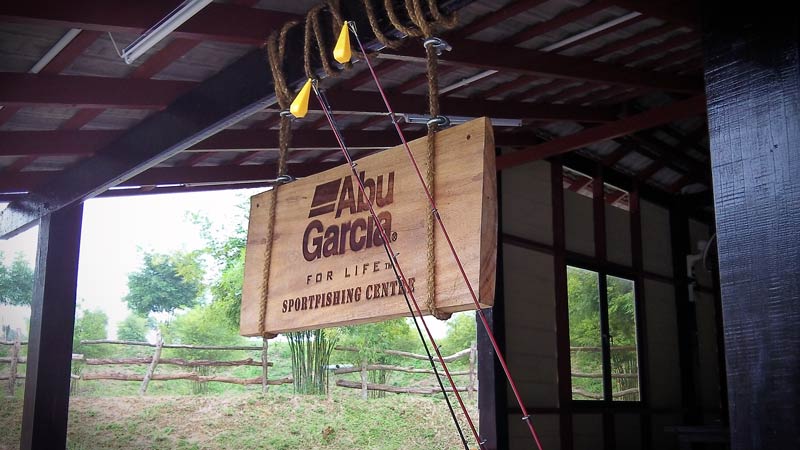 The Abu Garcia Sportfishing Centre at Fish Valley, Semenyih, Selangor was officially launched on 11th February 2012.
The Abu Garcia Sportfishing Centre is a great initiative by Pure Fishing Malaysia. This will help generate more interest in the sports and possibly raise the local standards.
Activities will be held every second Saturday of each month unless informed otherwise. The attendance was good during the launch and many prizes were given away to winners of the accuracy casting contest.
A limited edition Abu Island II T-shirt was also given away to all guests. Only 200 of these tees were printed worldwide to commemorate the limited re-production of the legendary Abu Island spoons.
For Rent
The Sportfishing Centre at Fish Valley is also open for rent according to the owner of Fish Valley, for group gatherings and events but not solely for fishing.
For fishing, anglers will have to pay the usual rates and fish outside the Sportfishing Centre compound.
Now It Is Up To U
I urge fishos to visit and participate as much as possible in the events organised here as a show of support for the sports. Pure Fishing is doing their part and now it is up to you the anglers to play your role. Yes, you.
Throw them some ideas and suggestions if you think you have some events, activities, workshops, etc that you want to see. Who know?
Phil Foo of Pure Fishing Malaysia putting the accuracy casting contestants through their paces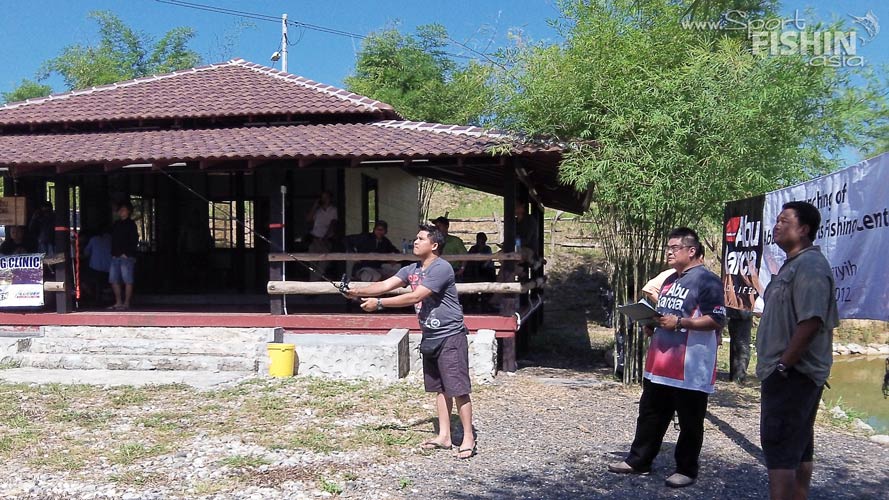 CS Fong, Rod & Line editor and Quek of Pure Fishing Malaysia swapping fishy tales
Some of the posters in the interior walls. That's Ming with a handsome Sebarau (Hampala Bard)