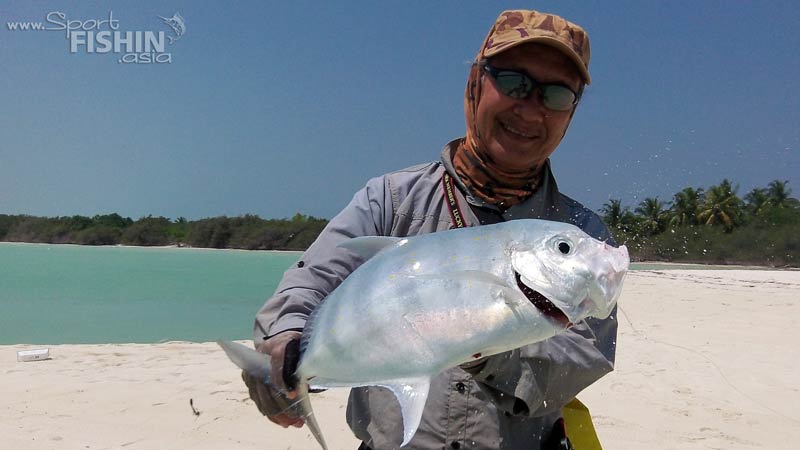 The island trevally (Carangoides orthogrammus) is a fish that closely resembles our local Demudok, Orange Spotted Trevally. I had a tough time identifying that earlier as both have orange spots on their bodies.
It is quite common to wrongly ID the island trevally as something else as it is also known as the island jack, thicklip trevally, yellow spot trevally and false bluefin trevally.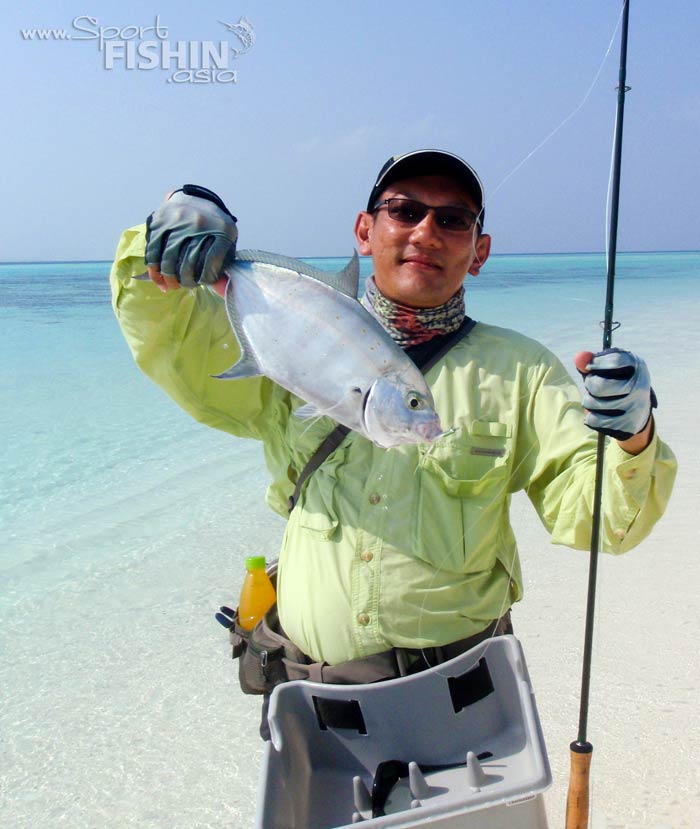 The island trevally is grows to a maximum recorded length of 75 cm and 6.6 kg in weight (source), and is distinguishable by its angular snout and yellow spots, as well as more detailed anatomical features.
The island trevally can be seen moving in small schools and willingly takes fast retrieved flies and lures. Like all trevally species, they live up to their reputation and fight hard.