Watch the video:
What happens when a guy who wants to fish all the time meets a guy who actually fish all the time – in the middle of the week? They go fishing!
Stefan and I decided to go to Empangan Air Kuning (Air Kuning Dam), literally translates as Yellowish Water Dam, on a Wednesday morning to catch us some fish.
The target will mainly be the pacu, the ball cutter of River Monsters, and we will be targeting them on fly.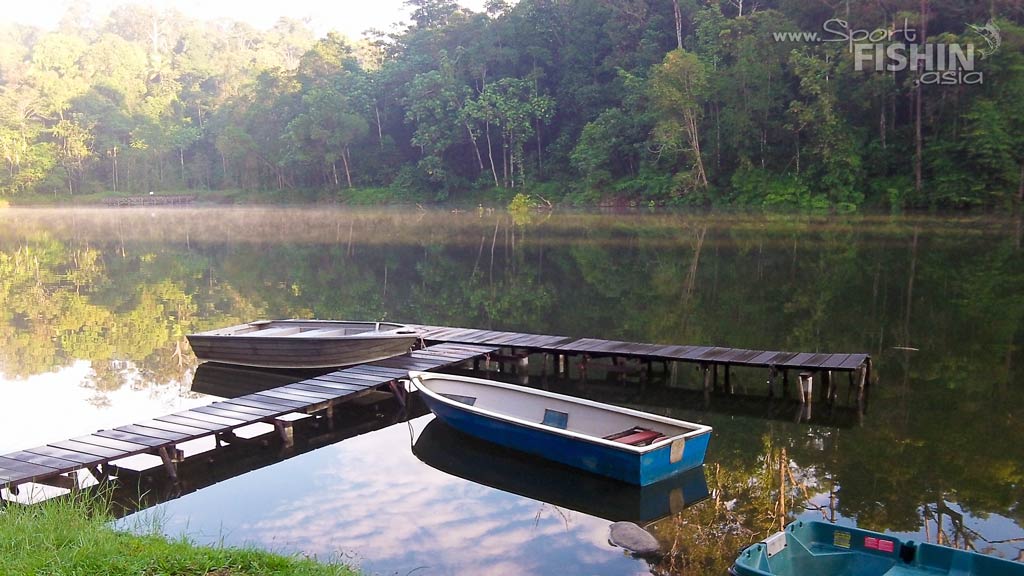 After seeing Stefan's #8 set up I wondered a little if I am under gunned with my #5 setup. We are going to have some dry fly fun so we spooled our reels with floating lines. I too happened to have come with a small crappy cheap fly reel. "Oh well, let's see what happens" I thought knowing if I hooked onto a good fish it will probably see freedom pretty quick.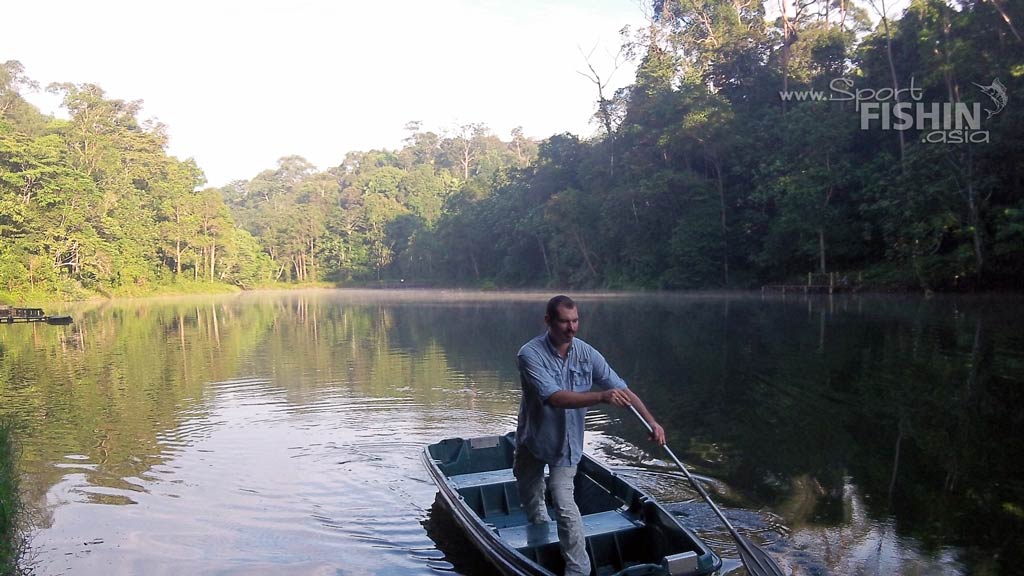 Row, row, row your boat…
It was a beautiful morning and we had the place all to ourselves. Empangan Air Kuning is arguably the most natural looking pay pond around. It is a small man made dam situated in a forest reserve. Anglers have a choice of either fishing the upper or lower dam.
This will also be part of the venue for the upcoming International Fly-fishing Festival scheduled to be held this 16-17 September 2012.
The way I will describe the bite rate that morning is they came on and off like some kid playing with a light bulb switch.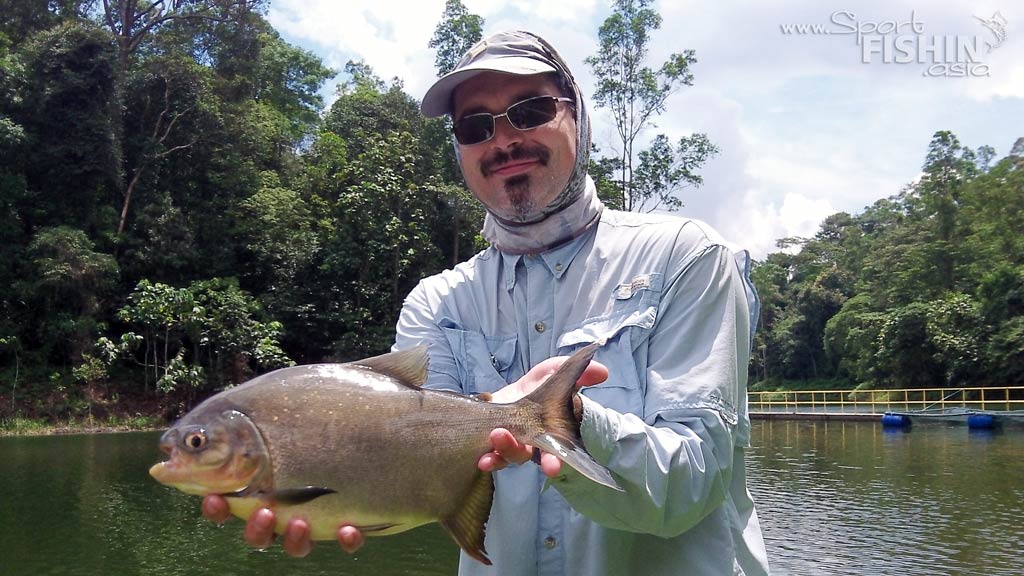 The fish here are often easily spooked as being a catch and release pond they have grown accustomed to our dirty tricks. We managed to get some bites both at the lower and upper dam but we also lost many fish either with the hooks coming off or getting our mono leader bitten off. At least they are biting.
We had to stop fishing at noon and in the end we lost a couple of fish to bite-offs and snags, and only managed to land one fish each and they are the smaller models.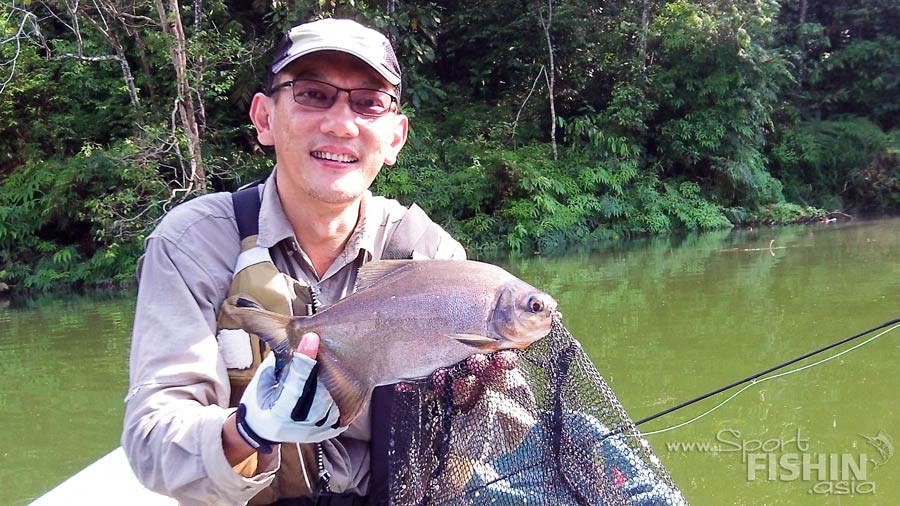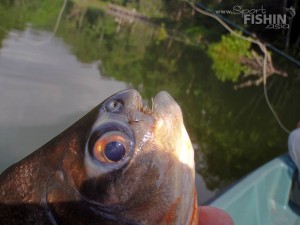 Just don't stick your finger in there
Unlike some fishes that suck (or swallow), pacu bites down on their food and that is why you can get away without using a wire. This way you get more bites and if you get lucky, land a couple of fish.