Main photo above: Banner designed and copy written by Juan Wei of Sport Fishin' Asia
Some of Kuala Rompin's top skippers posing for photo next to the giant banner during the 2012 Royal Pahang International Billfish Challenge. Guest and participants duly signed their names on the banner as a show of support.
Hopefully the state government officials, local Department of Fisheries and Ministry of Tourism present will take note of the importance and take the necessary actions before it is too late. Photo: Markus Ho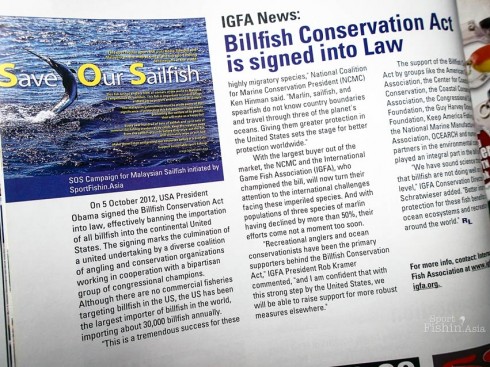 The campaign initiated by us was picked-up by the media as well, as seen in this Rod & Line magazine November 2012 issue article. Thanks, CS Fong (Editor).