Main photo: Looking like something out of a horror movie – squid ink squirt
The squid fishing season is almost starting for Kuala Rompin and other waters off the East Coast of Malaysia.
Every year, around the month of July, a lot of these delicious squid can be caught, even during the day. Commercial fishing boats can be seen lighting up the night especially at Terengganu and surrounding.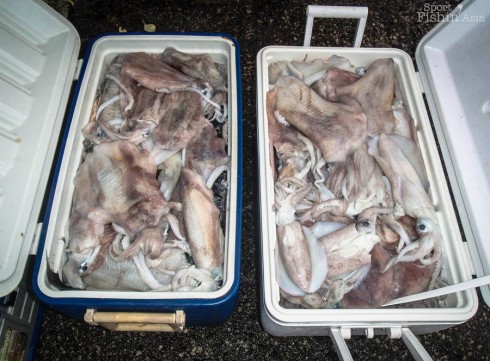 Two coolers full from just one day. They make good bait, too.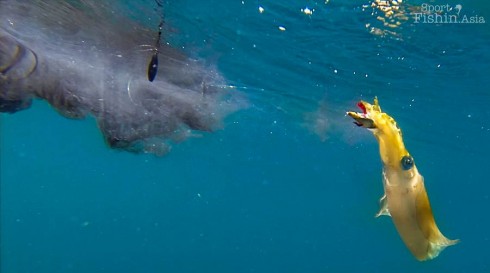 A commonly used squid fishing rig. Check out the how-to article by clicking the link below.
Squid are fast growing – have a rather short lifespan and gives a good fight on the right tackle. I've caught squid to 2-3kg sometimes two at one go and almost impossible to bring up on light tackle.
Other squid will often attack and cannibalise their hooked struggling counterparts. You can often see other squids following a hooked one to the surface so be prepared to offer them your jigs! Other predatory fish will also be gorging on the abundance of squid.
Check out some squid fishing rigs in another post.