I get asked this question often, "What is Kuala in English?" Often in the car on our way to Kuala Rompin.
No wonder as anglers get picked up in Kuala Lumpur on our way to Kuala Rompin and passing a town named Kuala Pilah along the way!
Kuala means…
The word "kuala" as in Kuala Rompin and Kuala Lumpur can mean either estuary (river mouth) or confluence, in the local Malay language.
Kuala Rompin means…
In the case of Kuala Rompin it is an estuary, or Rompin estuary.
What does Rompin mean? Some say it has something to do with a tree found here a long time ago. The word Rompin is not in the Malay dictionary so I guess its just a name.
What Does Kuala Lumpur mean?
In the case of Kuala Lumpur, the capital city of Malaysia, it is the confluence where two rivers meet, the Gombak and Klang rivers.
Kuala Lumpur literally means muddy confluence. Kuala is confluence and lumpur means mud.
So now you know!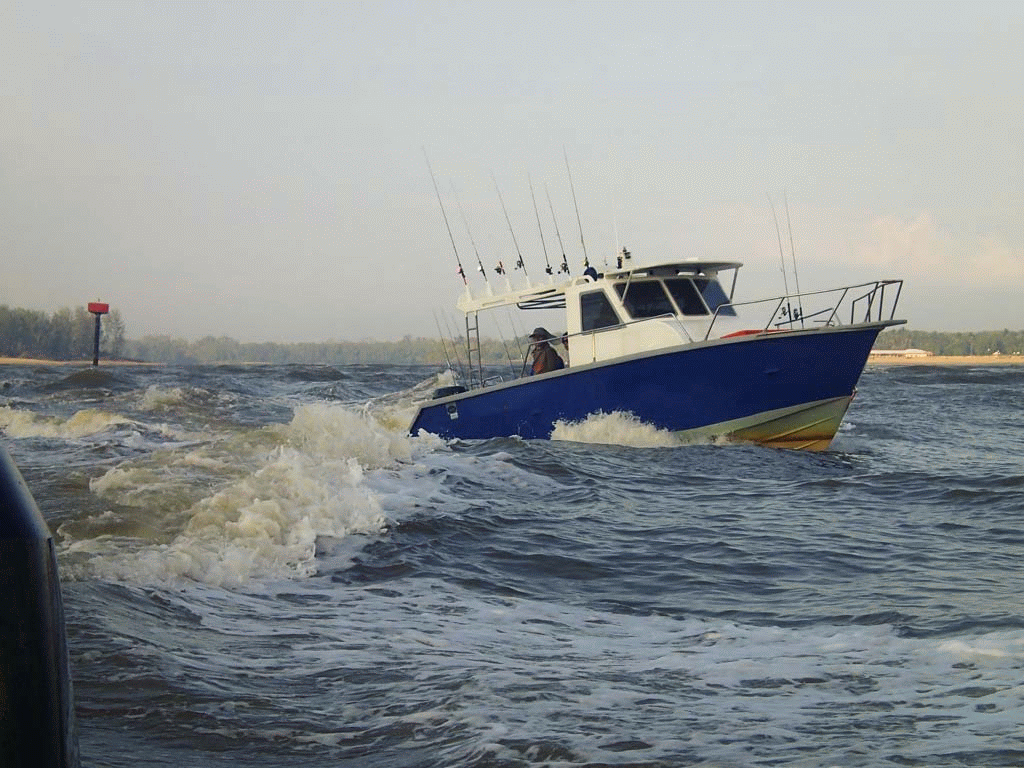 So What Is The Kuala in Rompin Like?
Sailfish fishing boats here are parked at a dock in the Rompin river which locals refer to as the Rompin jetty.
It is a short 10 minutes ride through the kuala (river mouth) out to the open sea.
Getting out of the river to the open seas in Kuala Rompin is usually a mundane affair. There is very little drama except for when it is close to the monsoon season or when the weather turns ugly.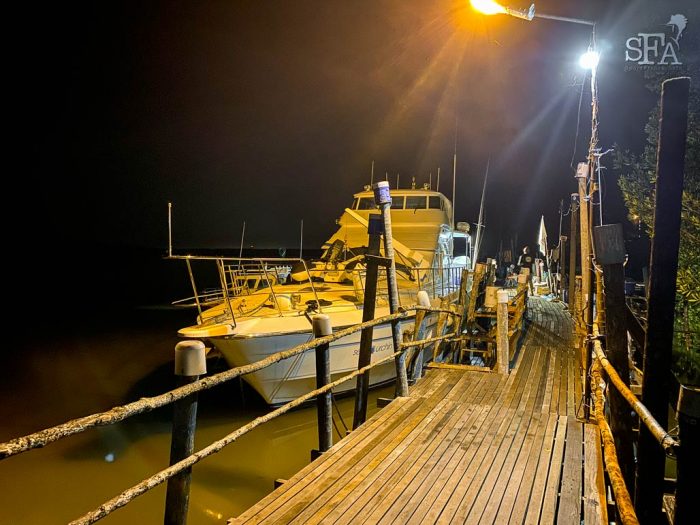 However, during certain tides and moon phase, the depth in the river mouth can be as low as 2 feet (0.6 metres) or less! Boats will have to plan their entry and exit times according so as to not get stranded during these phases.
The river mouth is actually quite shallow and very silty even during hight tide. Boats, usually from elsewhere and due to their unfamiliarity of the place, have been known to get stranded here during low tide.
There are no proper marina here. Instead, you will find a very rustic jetty that is full of character in its own ways.
Related: Rompin Fishing Boats
If you have never been here, you can see from the image how the custom built boats more or less looks like in Kuala Rompin. Most are fast and gets the job done while keeping passengers mostly dry even in rough weather. Most boats are in the 30-35 foot length with some hitting 40′.