Rain and choppy seas greeted us right from the first morning when our liveaboard yacht Sea Urchin collected this group from Australia in Tunamaya Resort Tioman Island.
This was a 3-day fishing trip in July 2019 based out of Tioman Island, which is about 40nm from Kuala Rompin.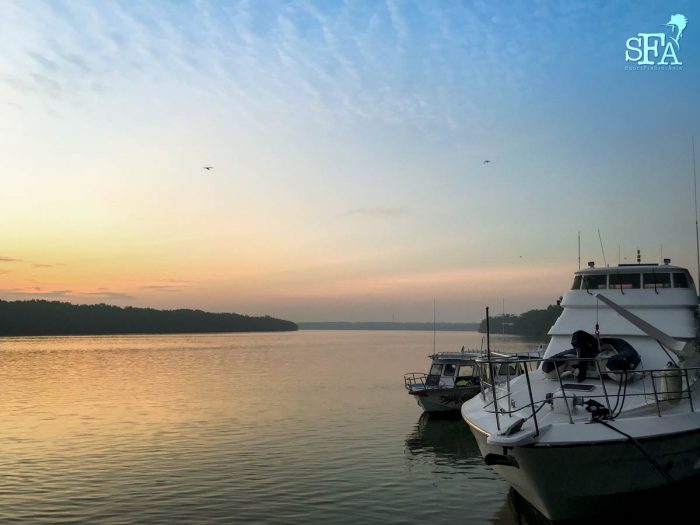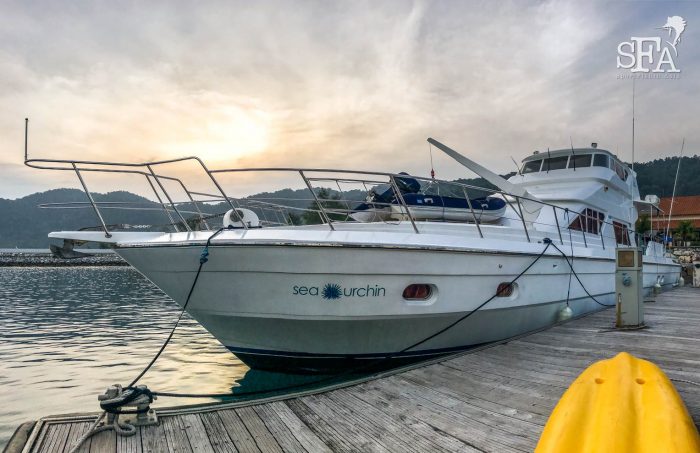 We headed straight out to where the sailfish were biting the day before only to find with very few birds in the skies and hardly any sailfish sighted.
Fishing was tough and the sea was rough but thankfully Jason managed to land a beautiful fish.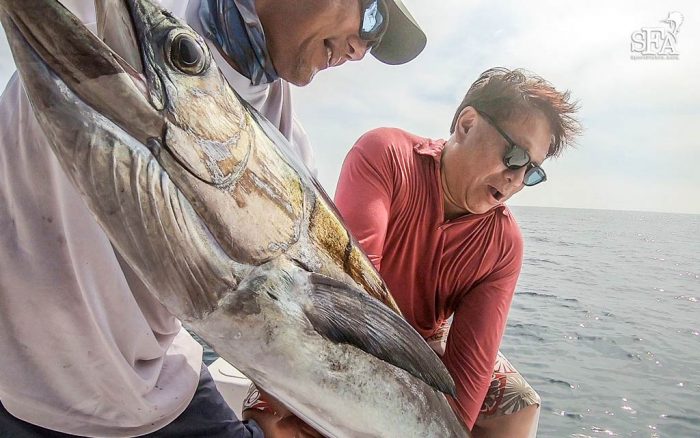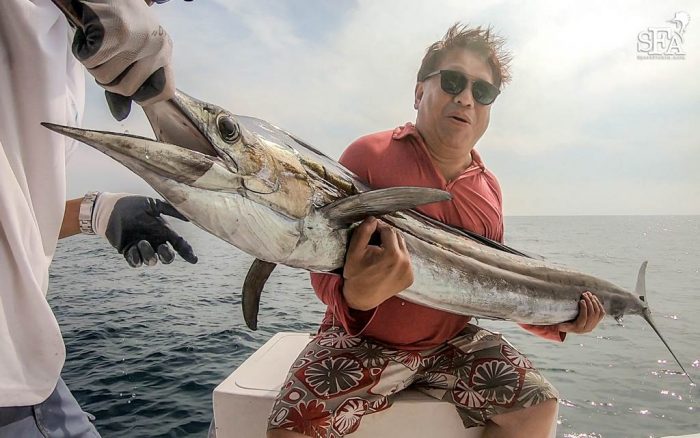 When The Going Gets Tougher
Day two the wind picked up and sea even choppier than the first day. The morning was very quiet and wasn't until after lunch did we see any birds and action.
We dropped three fish today with George the only one landing a beautiful good size sailfish that gave him a good workout.
Unlike most sailfish that make jumps early in the fight, this fish only made jumps towards the end and put on a spectacular show close to the boat for all aboard to watch.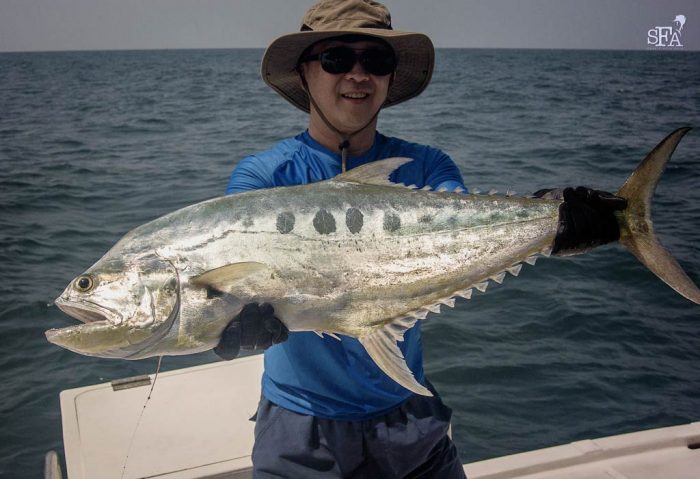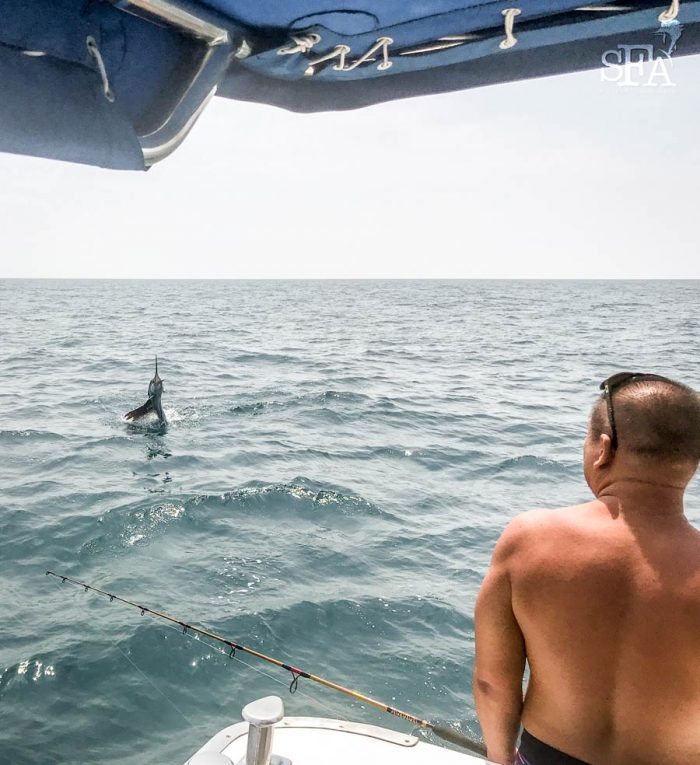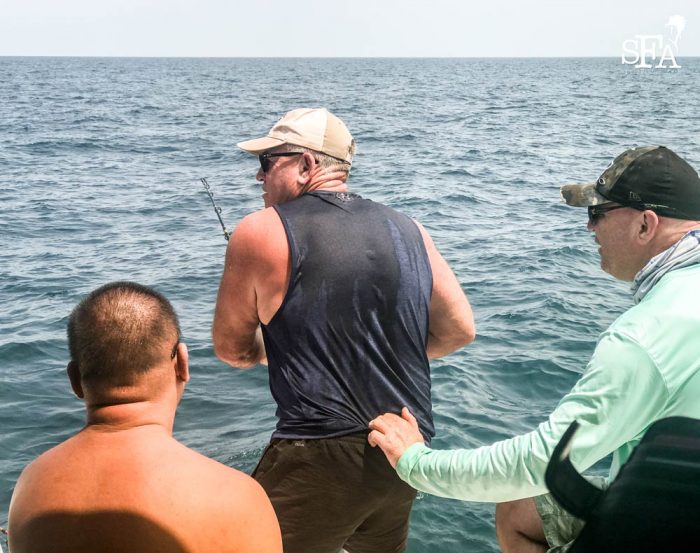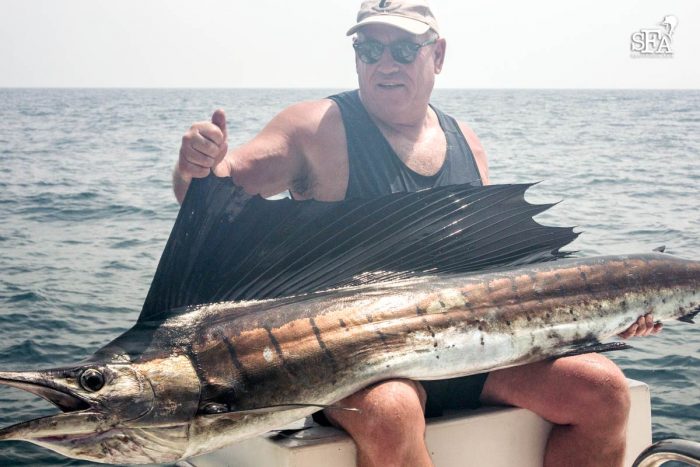 It Gets Bumpier
Day three was near impossible to fish. Wind was around 15 knots with gusts around 20 knots making progress tough.
The highlight of the day was a monster cobia caught by Johnny who happen to be on his first ever fishing trip! Difficult to top that expectation in his future fishing trips.
Another suspected big cobia was hooked just before but lost into the F.A.D.
The sea got really rough that day and we called it a day at around noon.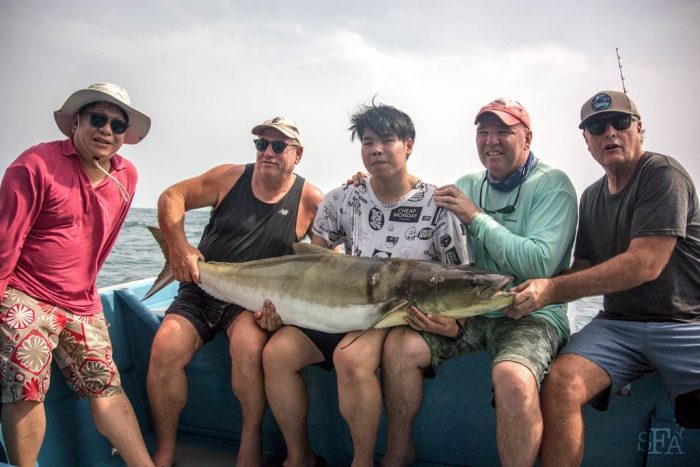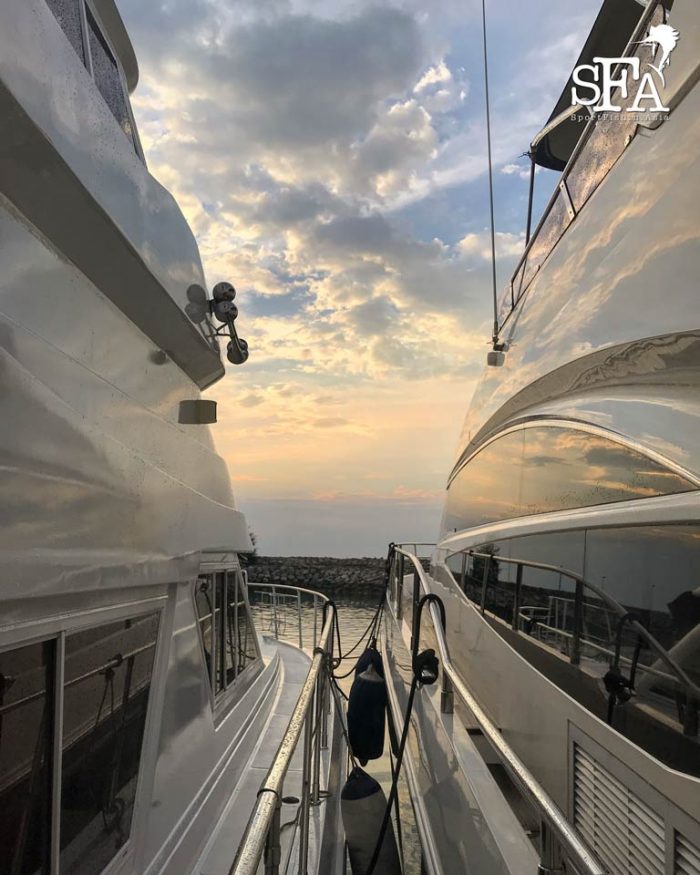 Find out more about fishing in Rompin or request quote, CONTACT US.