Here is a quick update in Kuala Rompin. The town is starting to be all abuzz with the arrival of anglers from all around the world here to have a good time fishing and everything else this small coastal town has to offer.
These are the months when you see many boats leaving the dock even on a weekday and packed restaurants during dinner time.
In case you are not aware, the peak season in Kuala Rompin are during the months of August, September and October. This is when the sailfish population peaks and gets concentrated making them easier to target.
Anglers generally start trickling in from the month of July and some will fish as late as the first two weeks of November.
The season begins from March onwards building up to the peak months.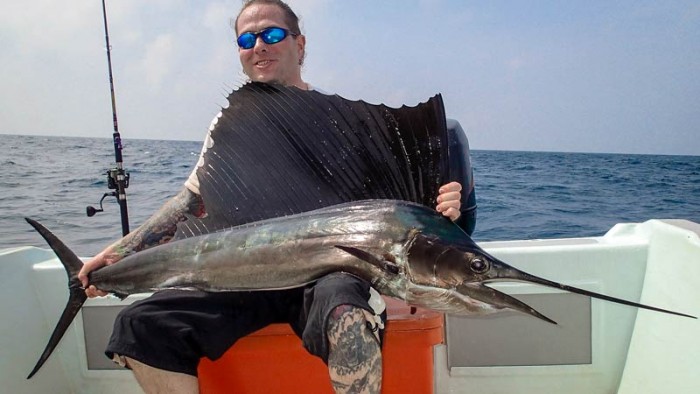 We had the chance to put a prototype unit of the upcoming 2016 PENN CLASH reel to some real test on some stubborn and strong fish. The Clash performed flawlessly with a smooth drag and also cranking power. Will post up the video soon.
Also tested is the new PENN Detonator Casting rod and Berkley Whiplash braided line.
Other fishing gear featured in this post: PENN Conflict and PENN Battle II reels. PENN Warmonger Popping and PENN Battle Jig II rods.
Full report of this trip later. Now to get back to fishing!
Tight lines and hope to see you in Kuala Rompin.