We intended to put the prototype PENN Clash reel to the test and tested it we did!
The PENN Clash reel saw plenty of action against various fish species and the sailfish in particular, gave it a good workout.
We fished (on purpose) the Clash reel alongside the PENN Conflict and Battle II so that we can have a good feel and comparison. All three are 6000 model reels.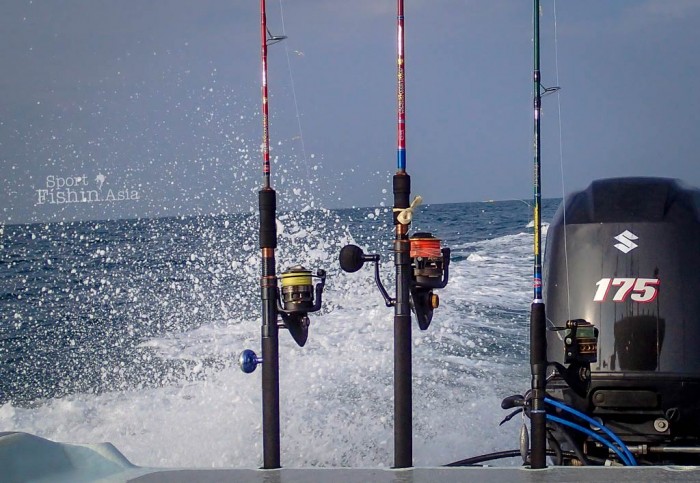 Visually, the PENN Clash most resembles the PENN Conflict but once you pick it up and crank the handle, you instantly can feel the difference.
Turning the handle alone we could immediately feel the Clash is a more powerful reel.
We could feel the prototype unit is not very refined but still it performed flawlessly.
After countless fish, the reel is still smooth and felt like it just came out of the box. We are putting the reel to more punishment. No better way to test how good a reel really is than to bring it out to the saltwater and connect to some big, hard pulling fish.
Our honeymooning guest couple (how wonderful!) Andre and Eli had the privilege of being some of the first people in the world to use the PENN Clash. Watch this video of Andre battling a Kuala Rompin sailfish using the PENN Clash paired to a prototype PENN Detonator Casting rod and Berkley Whiplash braid.