On the water: 24 Oct 2017
Barry and Alex could only fish one day with us. And almost everything did not work in our favour.
The weather too was not good and we got back soaking wet.
Watch the video:
6 Sailfish but…
To be fair, we had six sailfish on but all of them either broke-off, jump-off or dropped! Incredible! Can't remember the last time we lost every single fish hooked.
And we did not even have banana onboard. Although we did have some otak-otak, a local snack that's wrapped in banana tree leaf! When things don't workout, start looking for scapegoats lol.
Mack Attack
There was a few Spanish mackerels around that also frustrated us as they keep taking our sailfish baits.
Alex hooked and brought one huge spaniard boatside and before the gaff went in it bit us off. A smaller one was landed and we duly had a piece of that cooked into two dishes over dinner.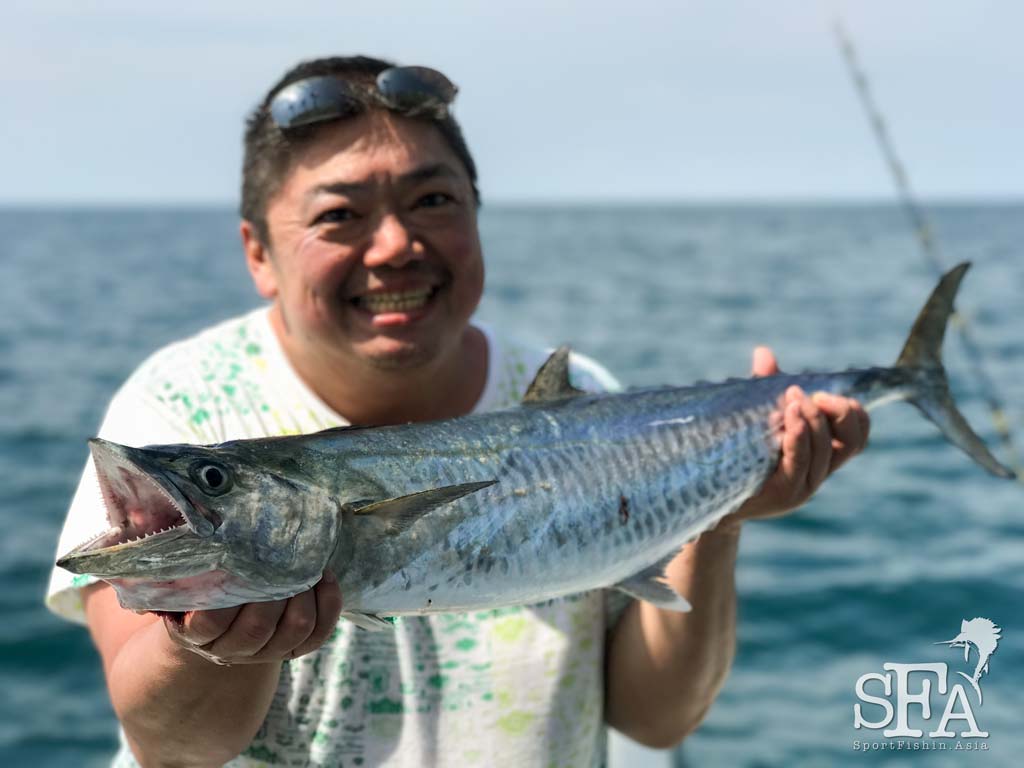 A couple of days later JW met up with Alex again near Kuala Lumpur and went fly fishing at a saltwater pond near to KLIA (Fishing Buddies) where Alex caught tons of fish well into the night.
They later had a sumptuous dinner at a nasi kandar restaurant near Alex's hotel which is also near KLIA (Kuala Lumpur International Airport).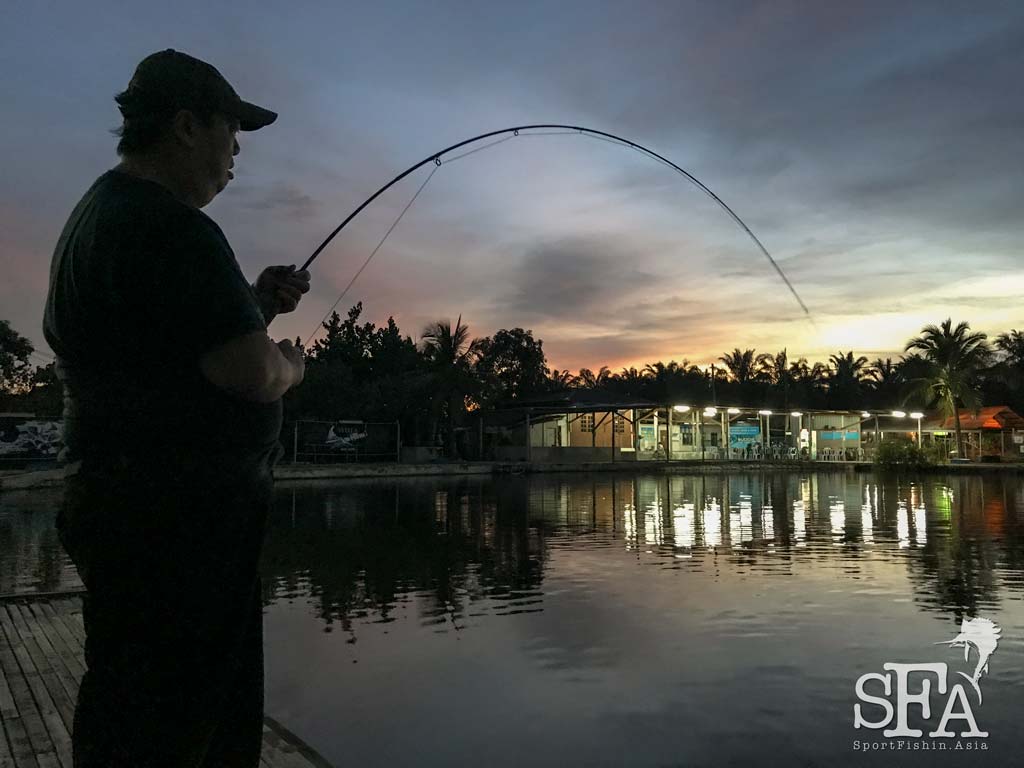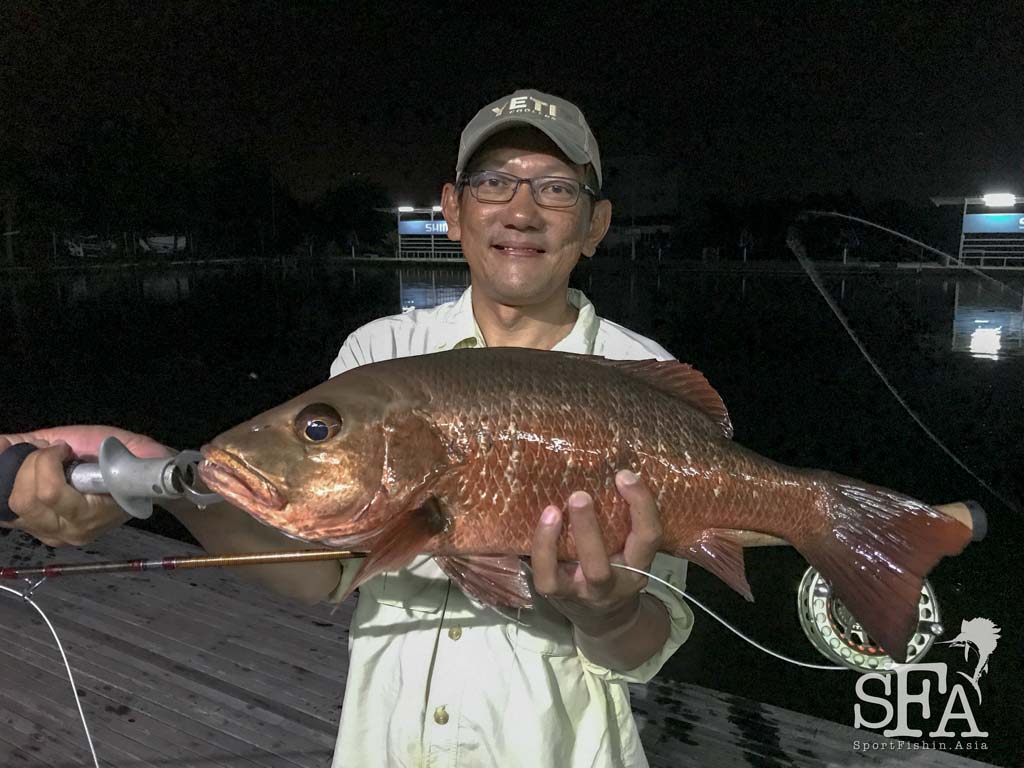 One Day Of Fishing Is Better Than No Fishing
The above can be true sometimes, although it is generally better to have a couple of days to fish.
As in the case for Barry who is on his way back from Europe to Australia, he took advantage of a detour in Malaysia via Singapore.
Alex, owner of the very popular Yarra Valley Smokery in Melbourne, was born in Malaysia before migrating when he was very young. So he took the opportunity to visit friends and family after fishing in Rompin.
Should you book a one day fishing trip to Rompin?
Well, that's a tough question to answer really.
It is not everyday that we have fantastic results on one day trips like Gary recently had – landing 10 sailfish all alone and Jake, too, fishing alone and landing 12 fish in a single day.
Although we often have decent results on one day trips, coming all the way here to fish for just one day is actually very touch and go, if you know what I mean.
The problem with booking a one day trip is if the conditions are not favourable or the fishing is bad that day, there is no contingency. No "spare" day.
It's tough, we know, but if for some reasons one day is all you can spare – go with it. Enjoy it the way it is.
Things that can potentially throw a spanner to your fishing trip
Bad weather
Slow fishing action
Flight delay or postponement
other unforeseen things