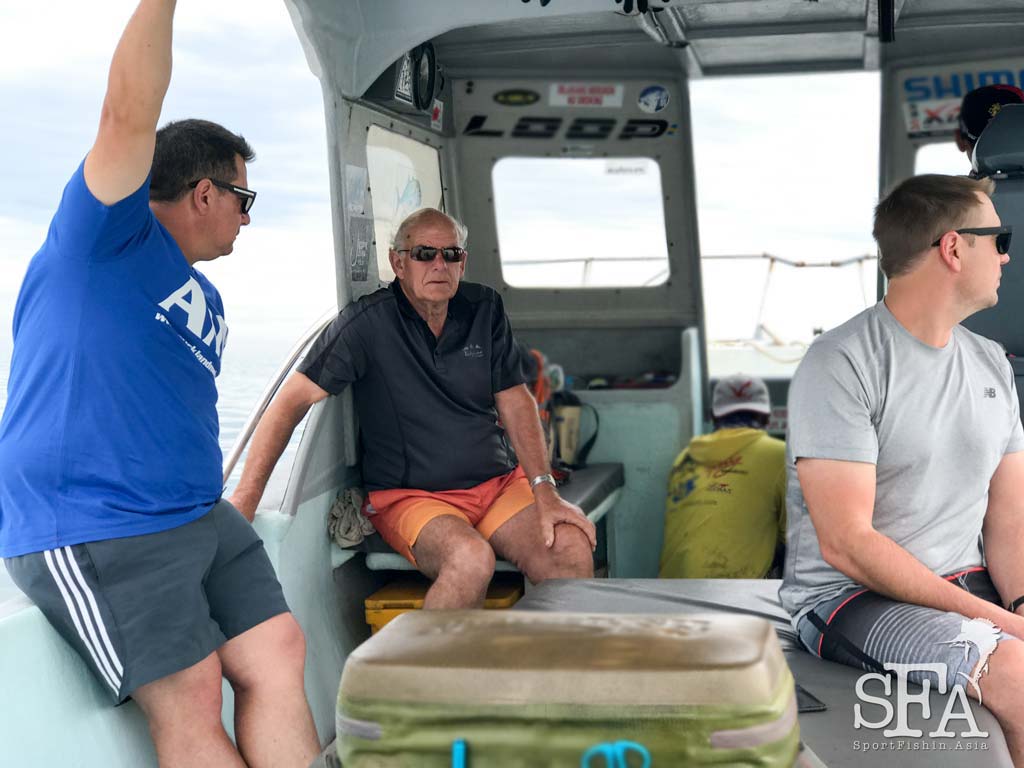 Kuala Rompin 12-14 Oct 2017: If you have been following the trip report for these three friends from New Zealand, you would know about their good start on day 1, followed by a funny day with the presence of fishing's forbidden fruit on day 2.
There is no more yellow tropical fruit in the boat on day 3 for sure!
We start the day by checking out a spot inshore and found flat calm water with plenty of lazy sailfish sunning themselves under the morning sunlight.
JW makes the call to ignore these fish and head to another spot.
Watch the video at the end of the post.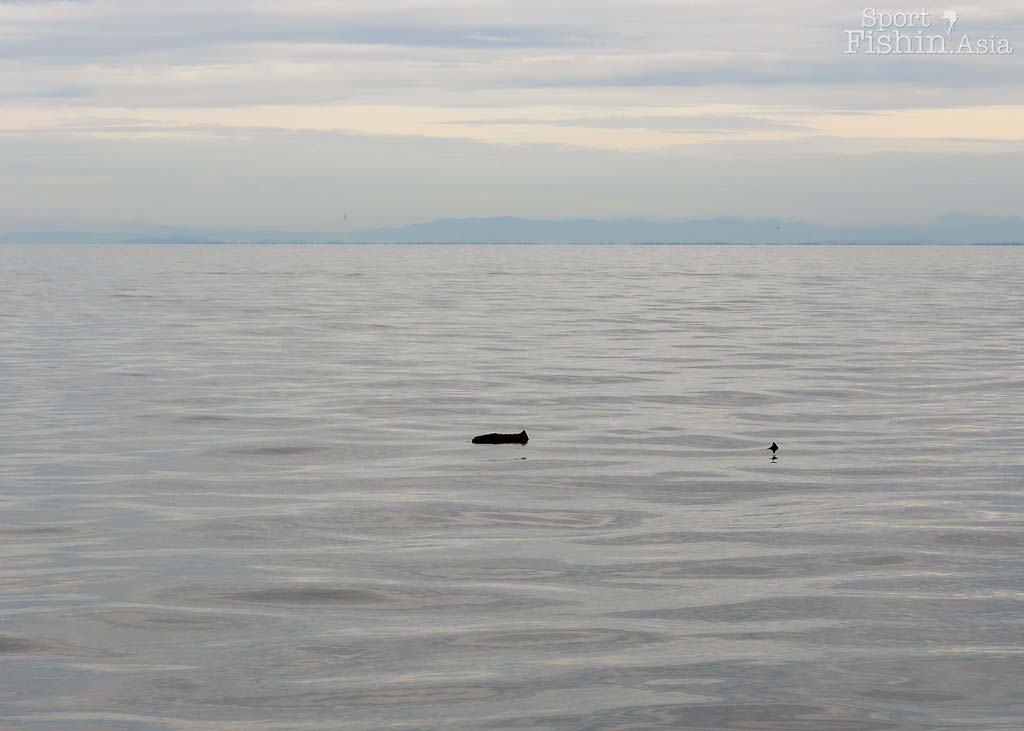 At the next spot, a sailfish swam very close to the boat and a live bait was quickly rigged on a free rod and casted out.
The sailfish ate the bait and swam away, quickly! Turns out this setup is with rigged with only 8lb mainline! So an epic battle ensues with Andrew playing the fish well. It also helped that the Shimano Sustain reel had a very smooth drag.
After about a respectable 35 minutes, a beautiful sailfish is brought boat side and for a few quick photographs with a triumphant Andrew.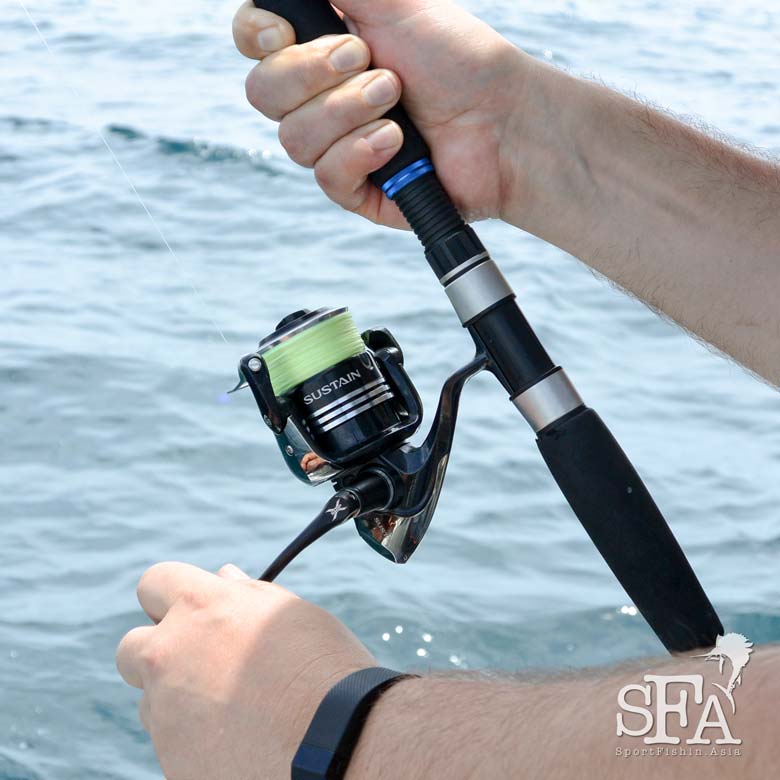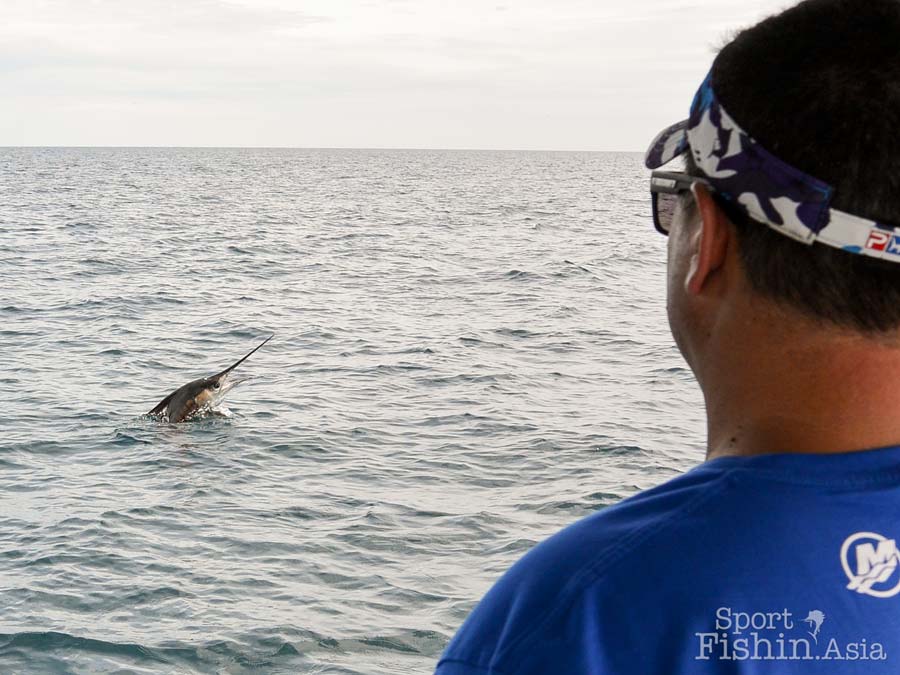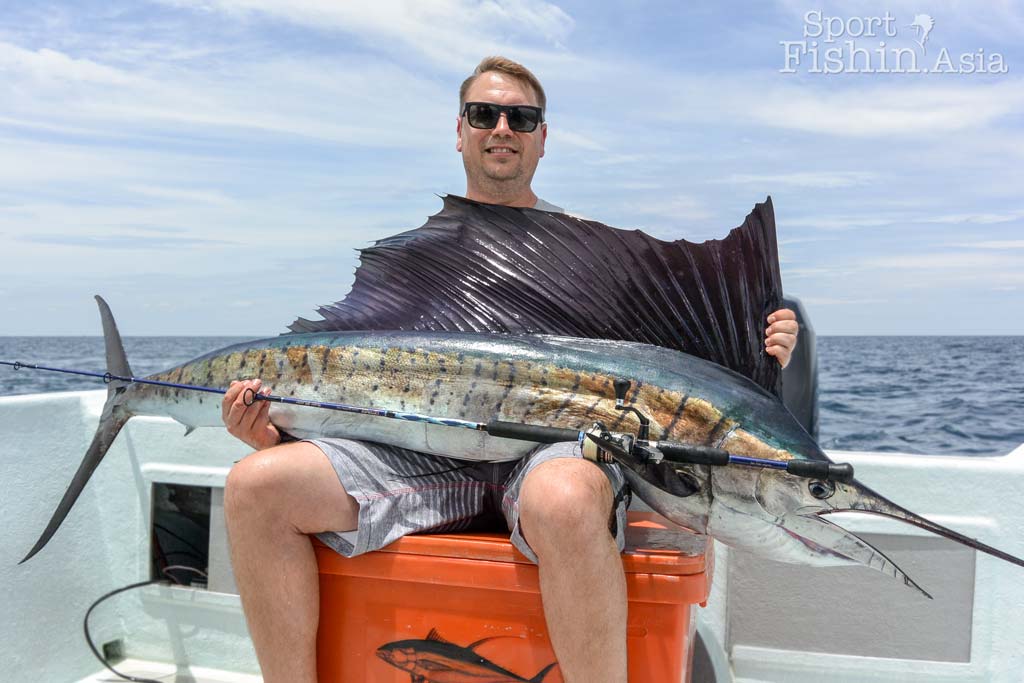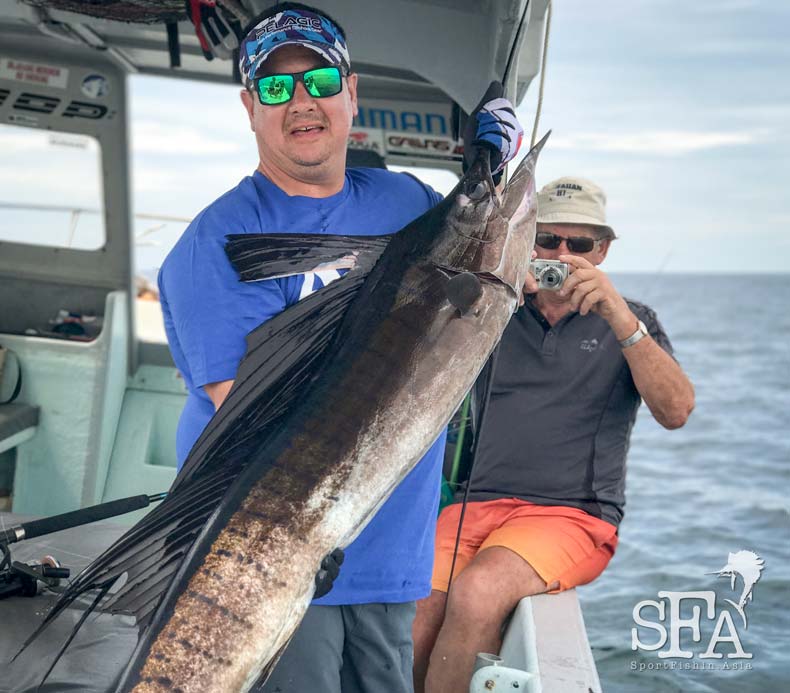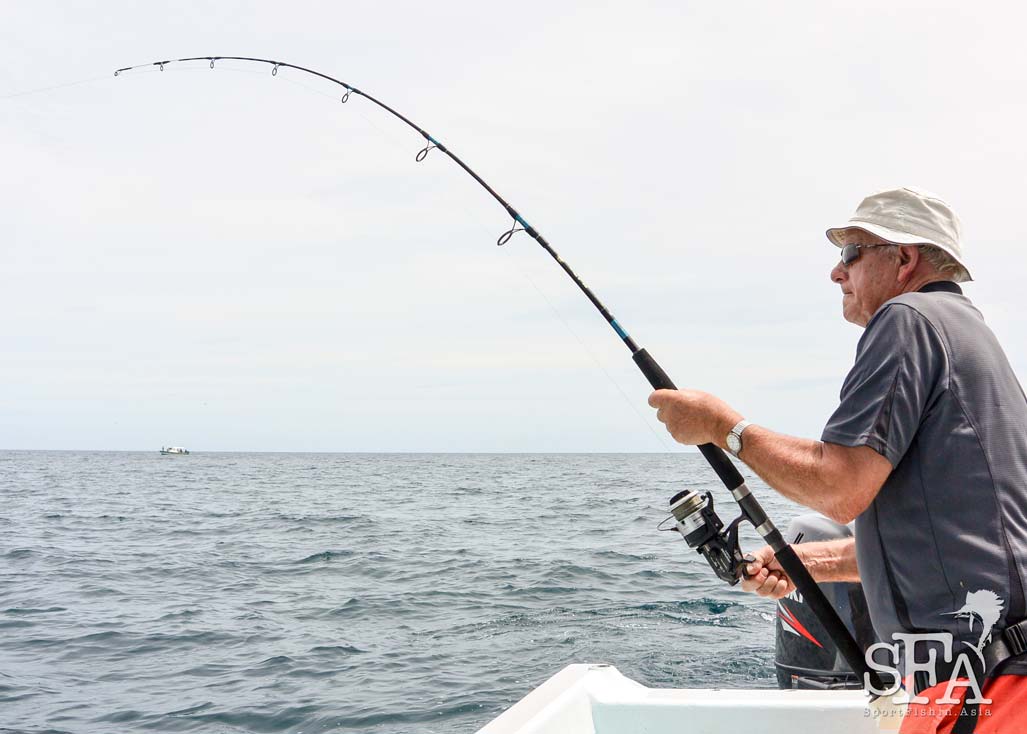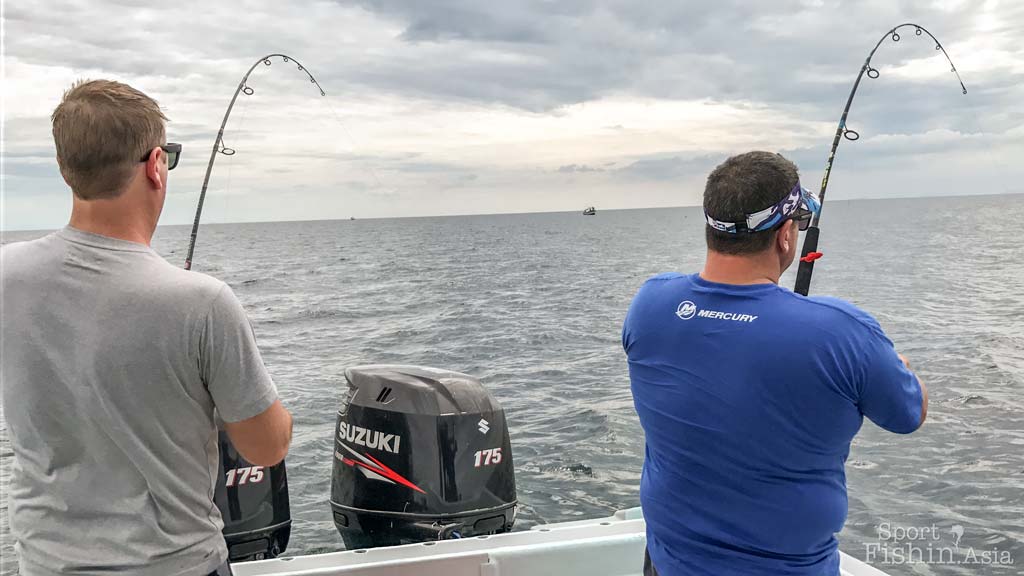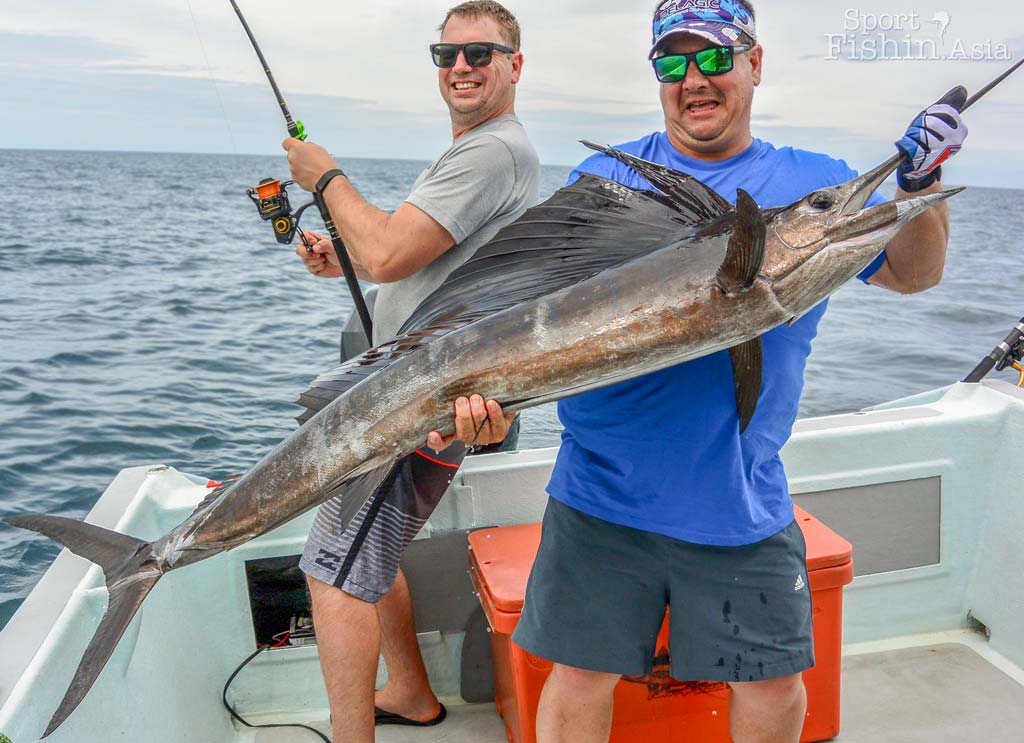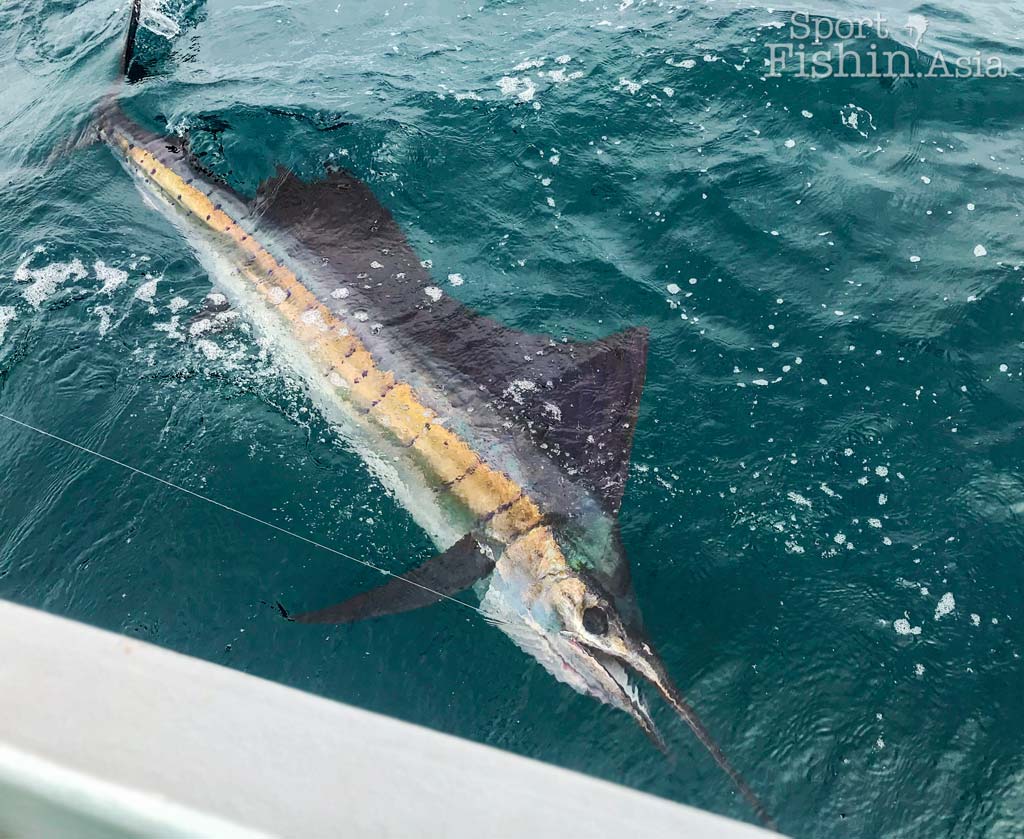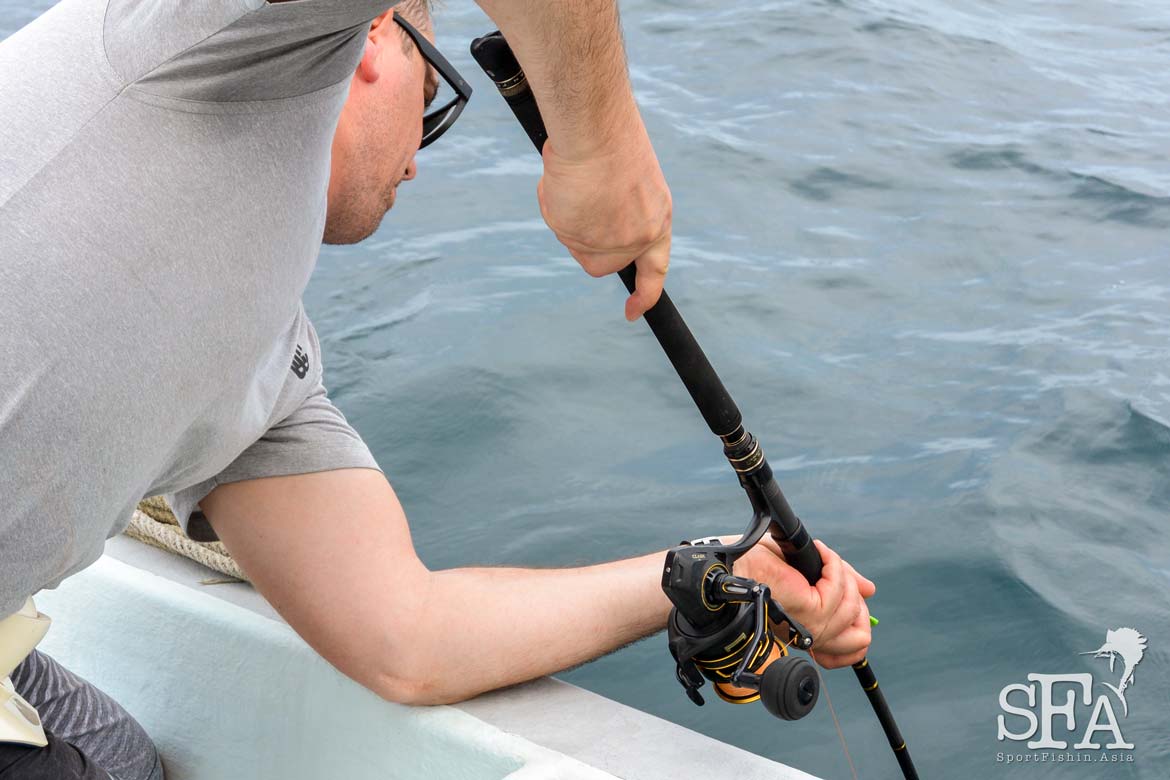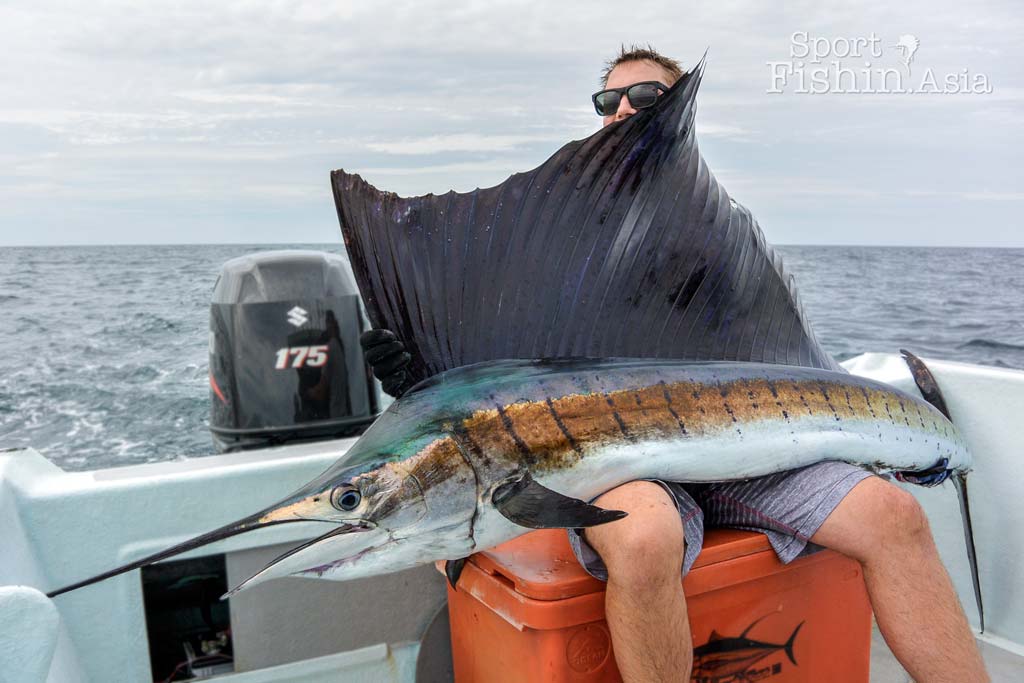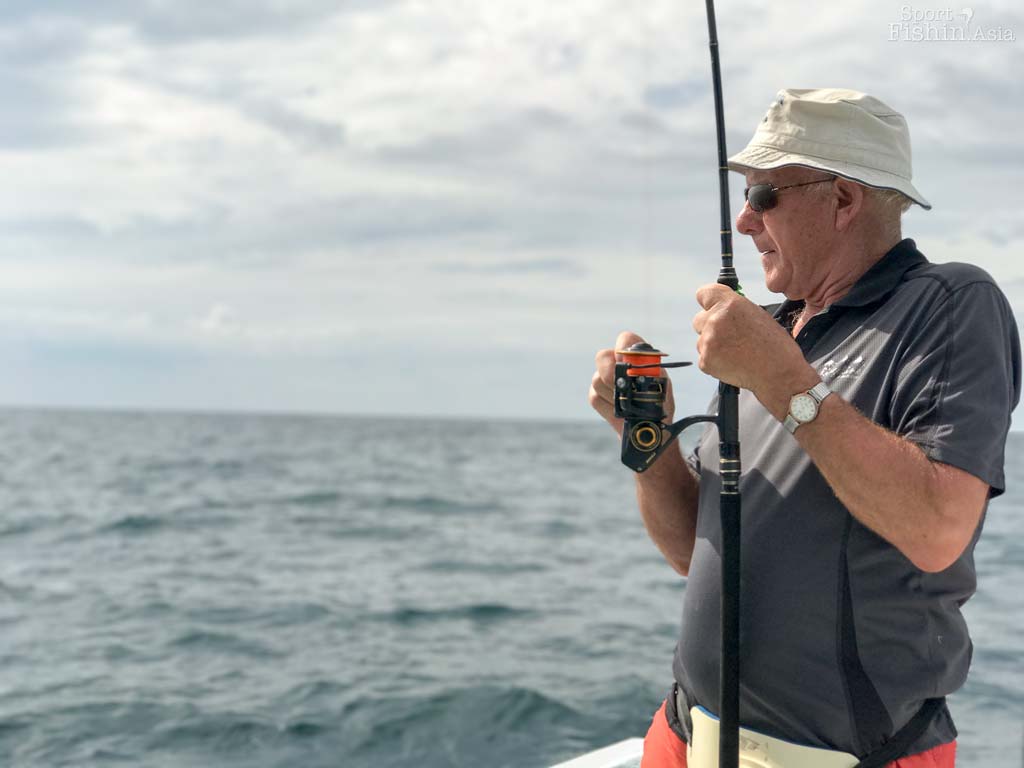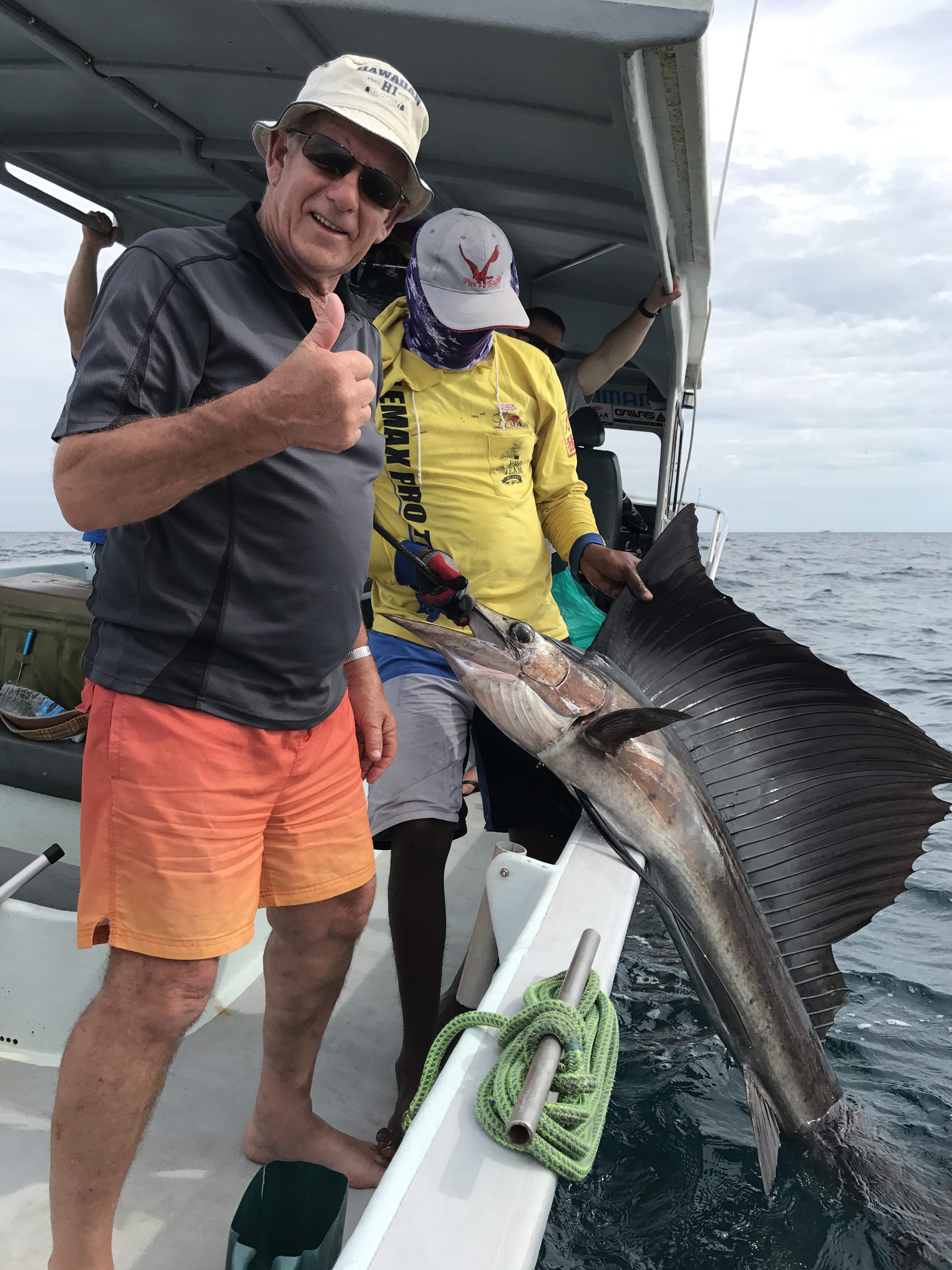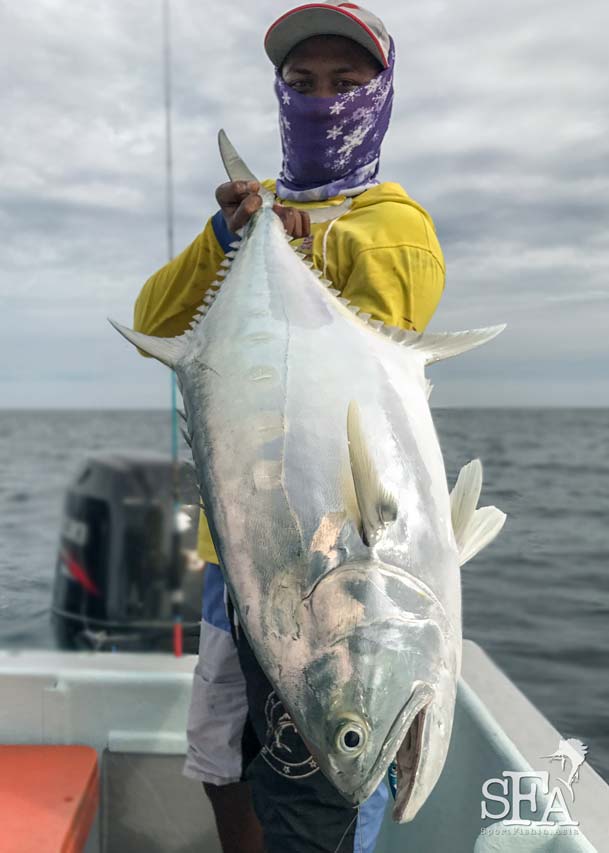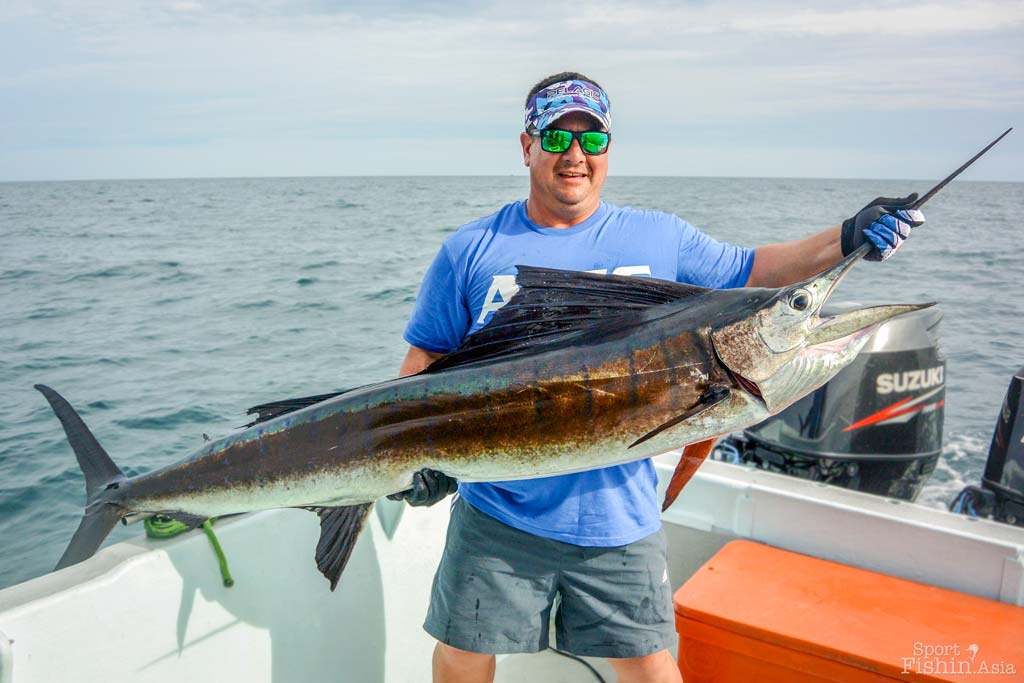 Click to watch video below: