Main photo above: sailfish work of art – looks like a painting
The 2015 Kuala Rompin sailfish fishing season is starting to warm-up. While there is no way of predicting how the rest of the year will shape up, thus far I'd rate it as not bad.
I can even say, with bated breath, the year is shaping up better than expected.
The trips in Kuala Rompin in the months of April and May have been fairly good and the fishing is looking promising (fingers crossed) to be a good year. Fishing is fishing, however, and we can never tell. I am as usual forever the optimist.
If you are thinking of catching your sailfish and checking out what Kuala Rompin has to offer, you better make your booking with a charter quickly.
Should you have any questions, wish to make a booking or enquire about available dates, please contact us.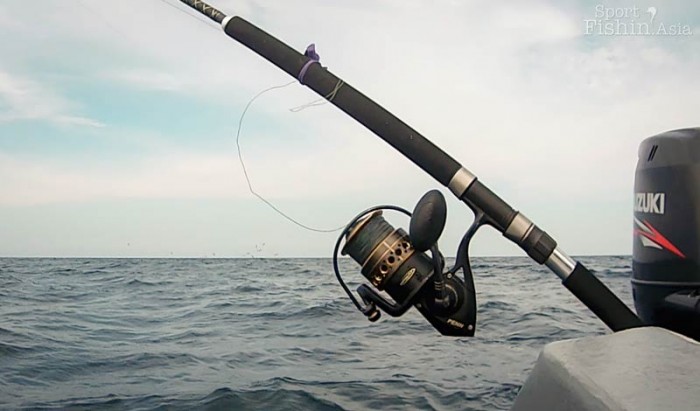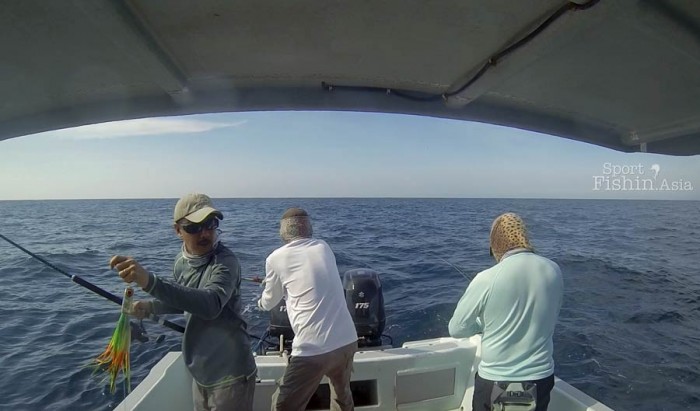 Spinning, or fly fishing, take your pick.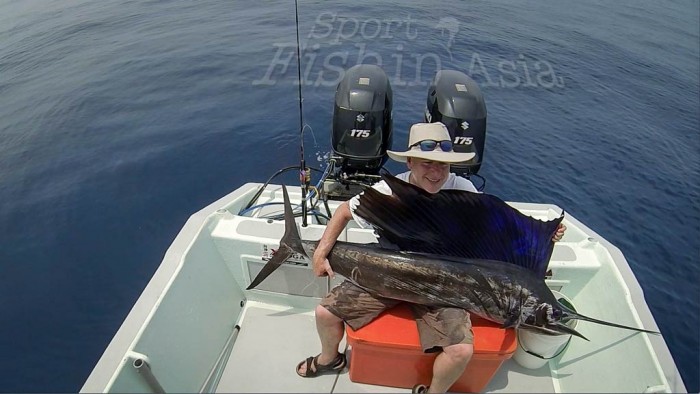 Taking this opportunity to show-off some of the numerous action shots I've amassed. Hope you enjoy looking at them.