It is the maiden trip for sailfish to Kuala Rompin for this four fishing buddies from Jakarta.
Serious anglers but also full of fun they are a real jovial bunch.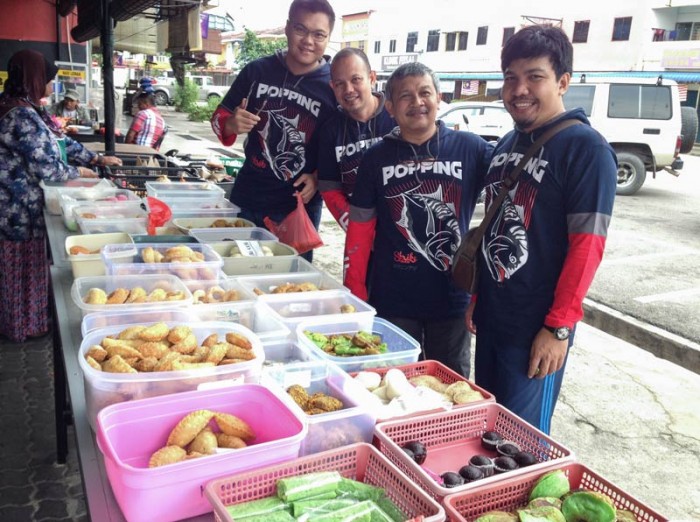 After breakfast packing some traditional Malaysian "kuih" dessert to snack on board the boat.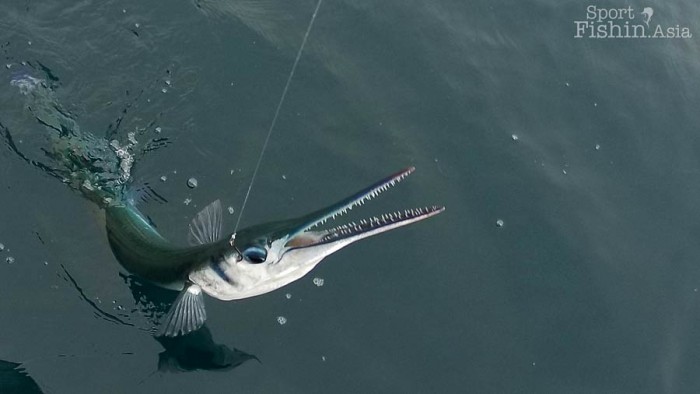 Wrong marlin, a garfish aka Singapore marlin came on board early in the day.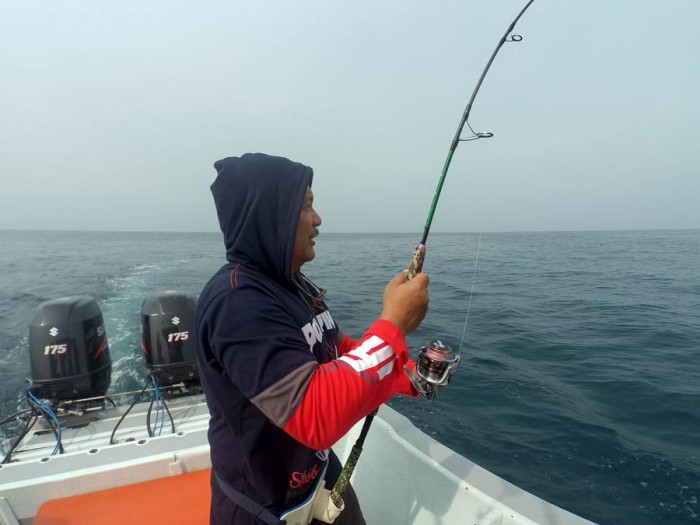 Chandra is the first onto a sailfish at 10am.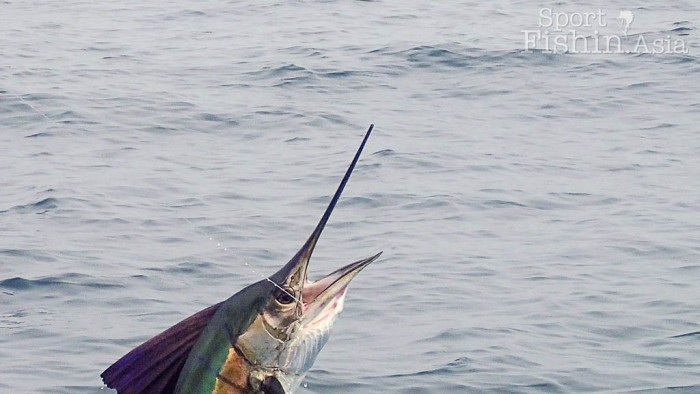 Chandra's sailfish breaching the surface

Furious fish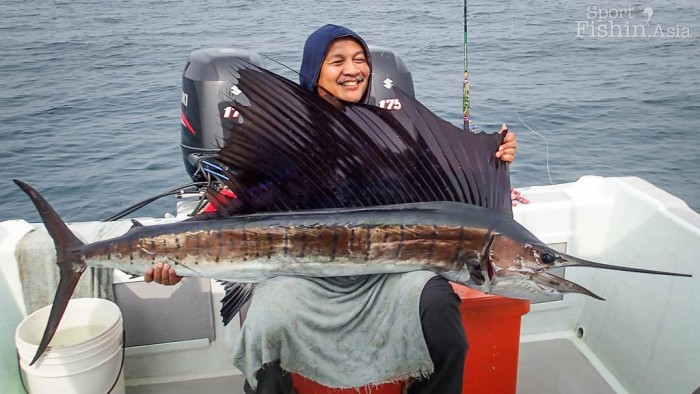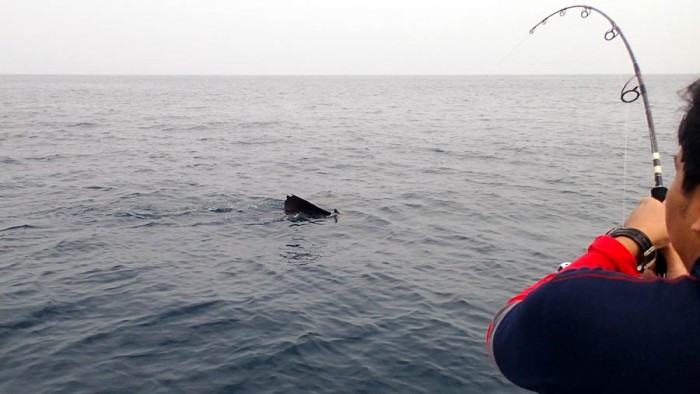 Abdul is next onto a sailfish but lost the fish.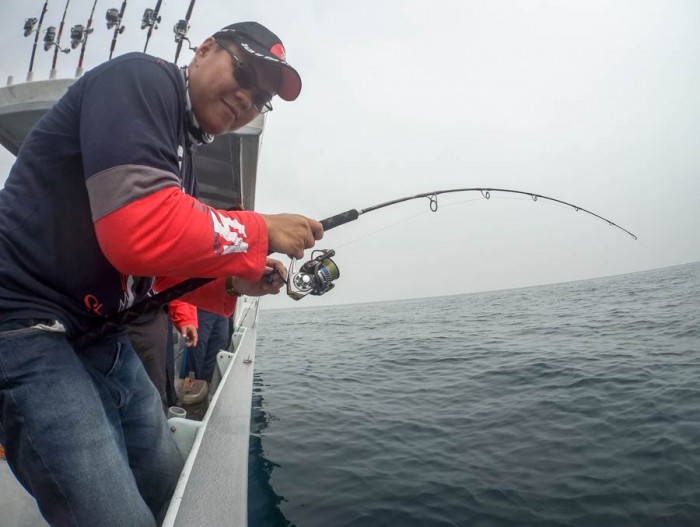 Ary is next but the way the fish fights didn't resemble a sailfish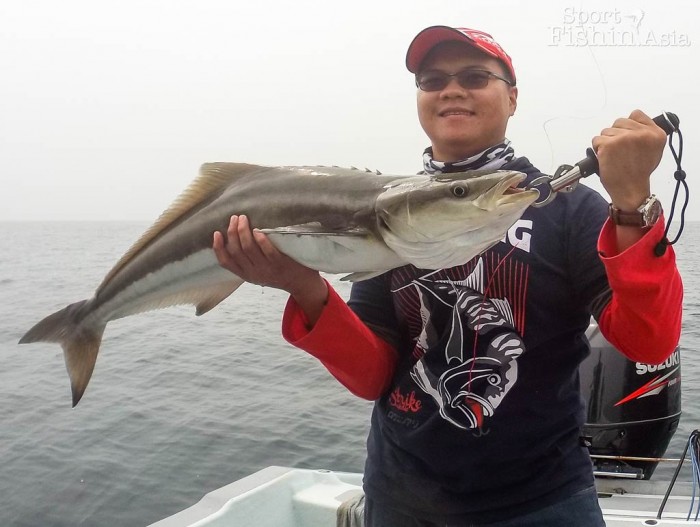 First cobia for Ary and turns out to be a decent fish. Released to grow bigger still.

Rafiq is up next and the Saltiga reel lets out delightful screams.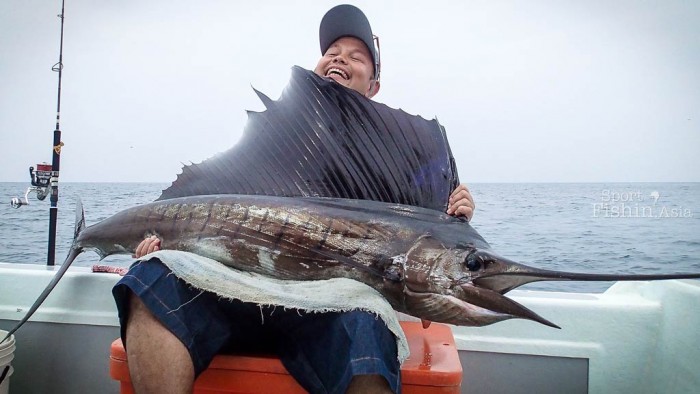 A hefty sailfish.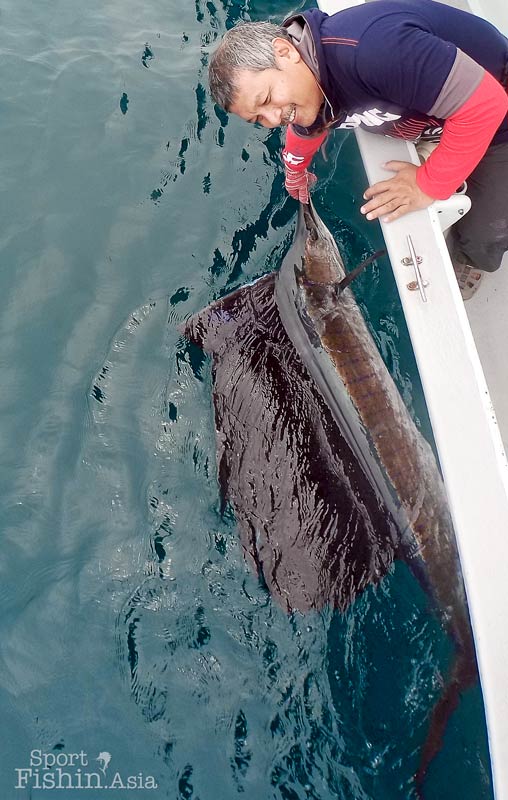 Chandra is on again with his second sailfish landed.

Ary successfully connects onto his first sailfish on the Shimano Stella.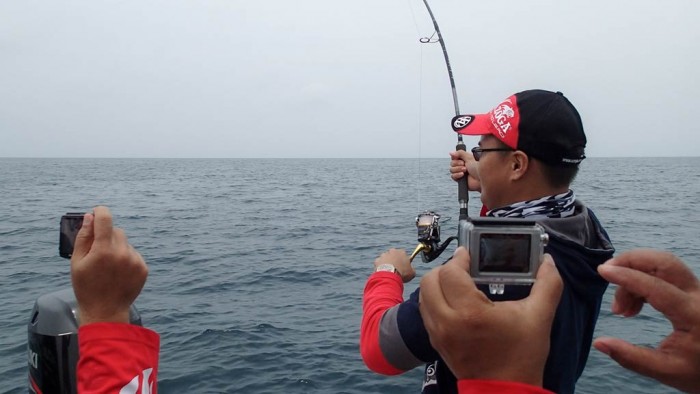 The cameras spring into action.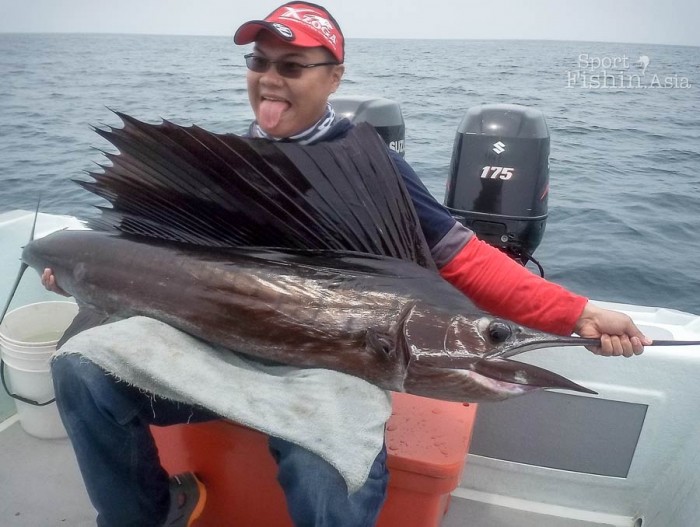 One of the biggest fish of the day.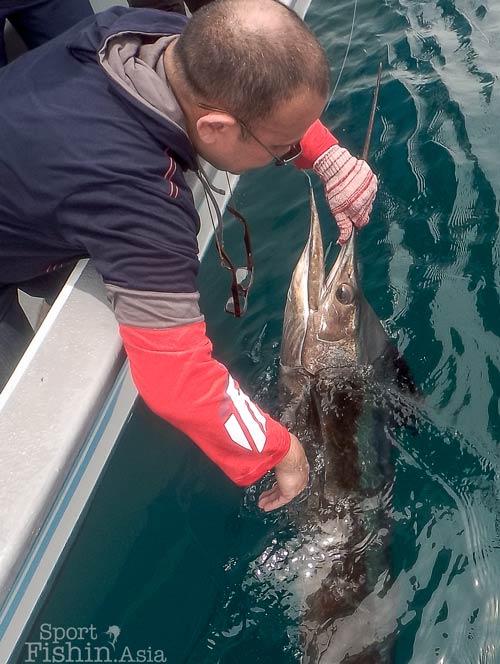 Rafiq and his number two.

Abdul is on again, the question is will he finally land this fish after having had a few misses?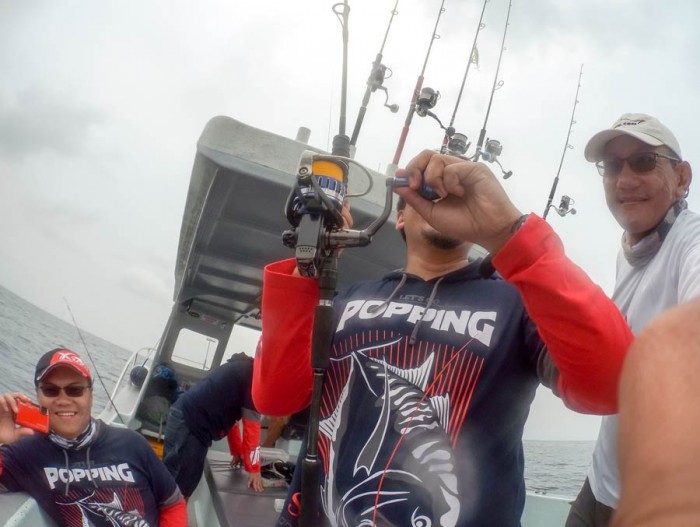 Everyone is having a blast.

Leader!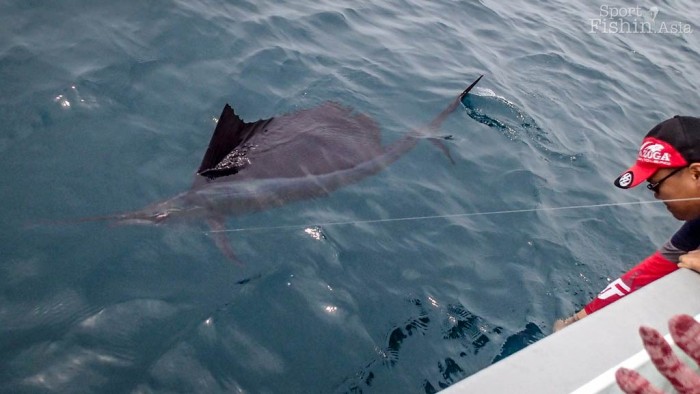 Taking some underwater shots.

The circle hook doing it's job.
That's it for day one of fishing for this four friends. Day two as it turn out was even more epic even though it was just half day of fishing. Stay tuned for more.