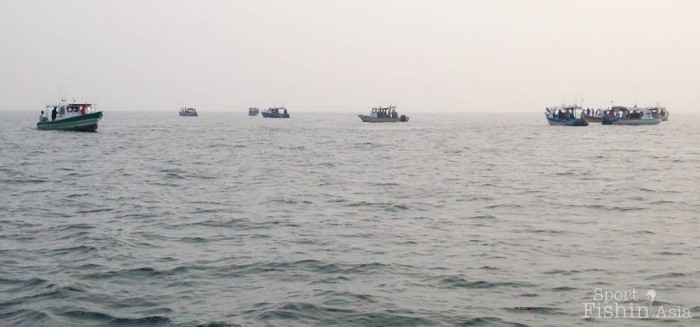 (Above) It sometimes get a little crowded out there during the peak season. When this photo was taken, there were 13 other boats near us jigging for baitfish.
Mid-September 2015: We are just concluding a very busy week here at Kuala Rompin.
Barry and Irene from Perth were fishing with us from Monday to Thursday having a ball of a time catching many sailfish, experiencing the Malaysian hospitality and delicacies.
This weekend is the annual billfish tournament and we see a good turnout of participants.
This is Rompin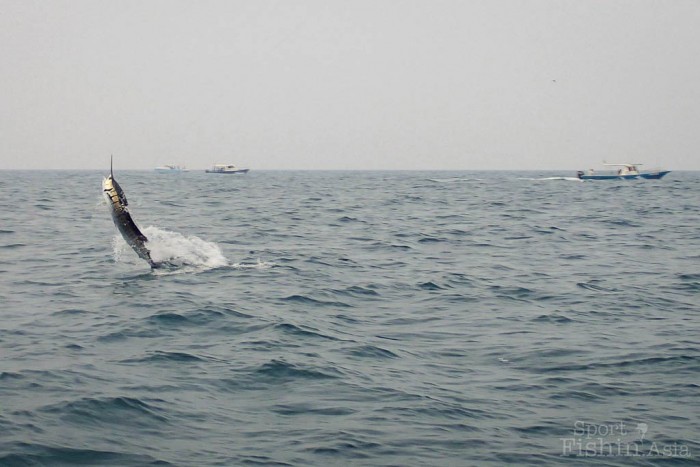 A sailfish breaching the surface as a boat goes the opposite direction in the background.

There are times when you are not sure whose fish belongs to which boat.
Get in touch with us to plan your trip to catch your sailfish on bait, fly fishing or casting lures.