Happy New Year everyone! Wishing all of you a fantastic year ahead. Most importantly, stay healthy and don't forget to get outdoors whenever possible.
Thank you all for reading my blog all this while and the support given. They mean a lot to me. Hope to meet you on the water somewhere.
I have been working my butt off lately with non-stop late nights including weekends. Being the New Year's day holiday today and eager to give the 10wt setup I just put together a go, I went to the Natural Exotic Fishing Pond at Rawang for a short session with Nick and Vivi. This will give my mind a much needed break as well.
The Rio Outbound line, Ross Flystik and Lamson Speedster reel have yet to see action. Until they hit the salts this is the nearest place with fish strong enough to put up some fight with such gear.
The place was more crowded being a public holiday and we heard it was packed last night.
Mad, mad start to 2013
So it turns out my first two fish for 2013 is the jelawat or mad barb. The third fish is an estimated 8kg (17 pounds) asian redtail catfish.
Hope you guys can get out there to fish soon and let us know what you are catching! Any of you made any personal fishing goals this year?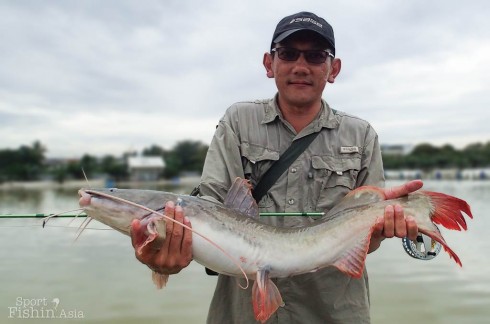 The asian redtail catfish is always fun to catch.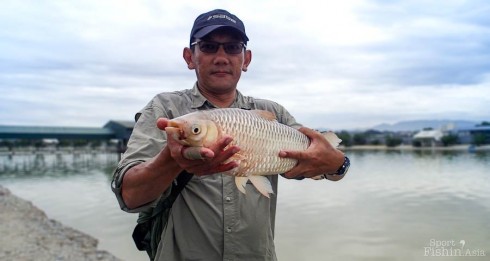 A decent sized jelawat. Often taking the fly during the drop. They fight erratically and will dash towards the angler.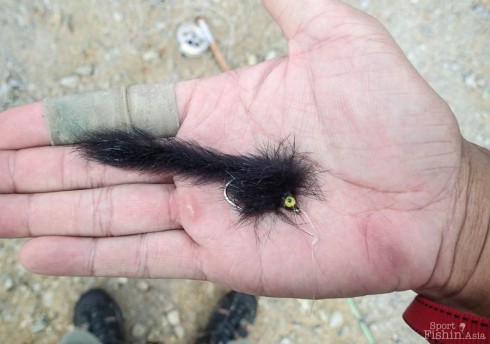 Woolly buggers in black or brown produced most of the fish for me today. This black zonker is the other fly used that got some strikes but could not make them stick, perhaps due to the thick gauged hook.
Click to view videos on how to tie the woolly bugger and zonker flies.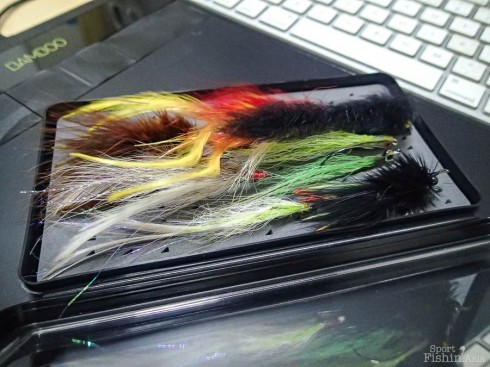 What else was in the fly box today.