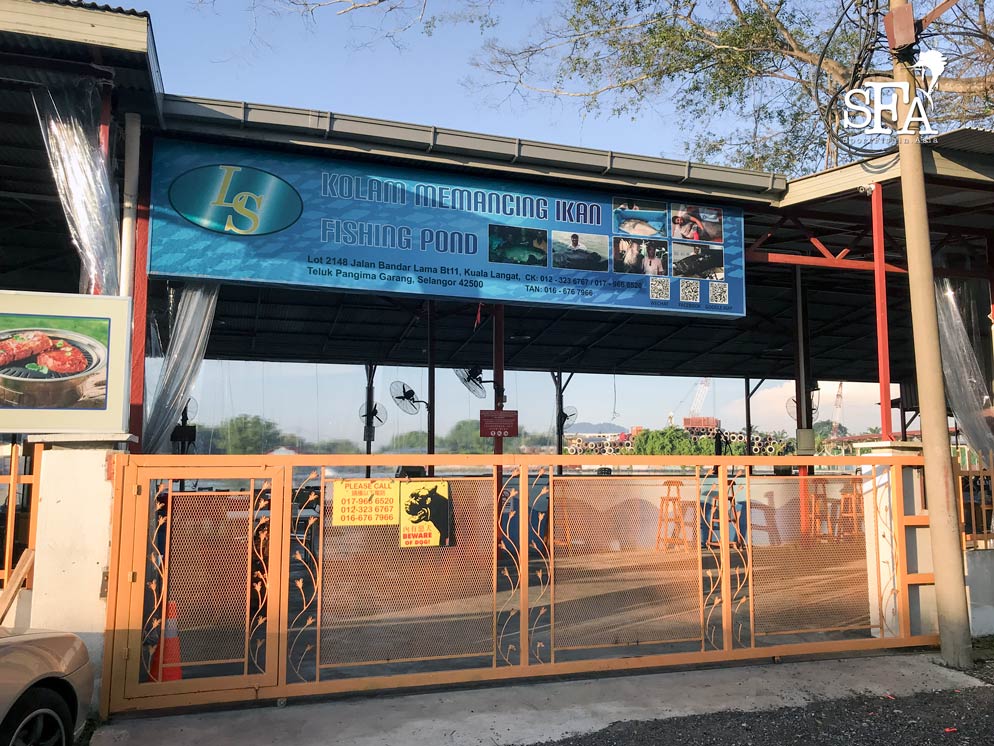 Started in 2015, LS Fishing Pond was and probably still is, famed for its giant grouper fishing.
Anglers are guaranteed to catch the huge grouper fish weighing up to 120kg (260lb).
There are 3 ponds available here for anglers to fish in with different offerings from catch & release to catch & take besides the giant grouper fishing. Even prawn fishing is available.
Over the years different 'products' were offered to keep things fresh. The latest introduced in April 2019 is a private group booking only pond which is in Pond 3.
Sidenote: LS is located near Jugra Catch and Release fishing pond, which we frequent. So if you're up to it you can have a short fishing marathon of five hours to cover both ponds and catch different species. Jugra offers barramundi and redfish.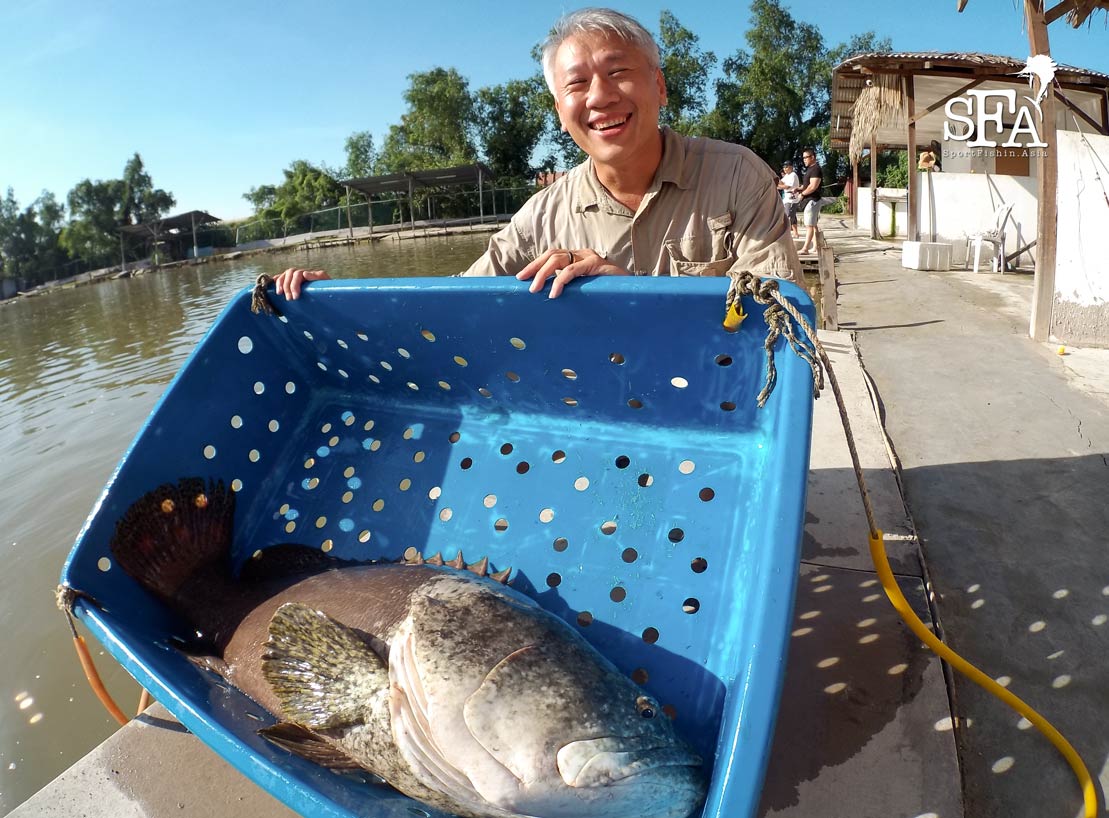 First Look
I was recently invited to sample the new Pond 3 offering. The first session with Alan and Alex was a short one but a number of fish was caught using various methods.
It is said the pond currently holds around 600 fish (numbers to be increased soon). Recently (just days before our first fishing session) released around 500 pieces of mangrove jacks and snappers and the balance are made out of existing groupers. Meanwhile we could see some fish are still in the holding pen.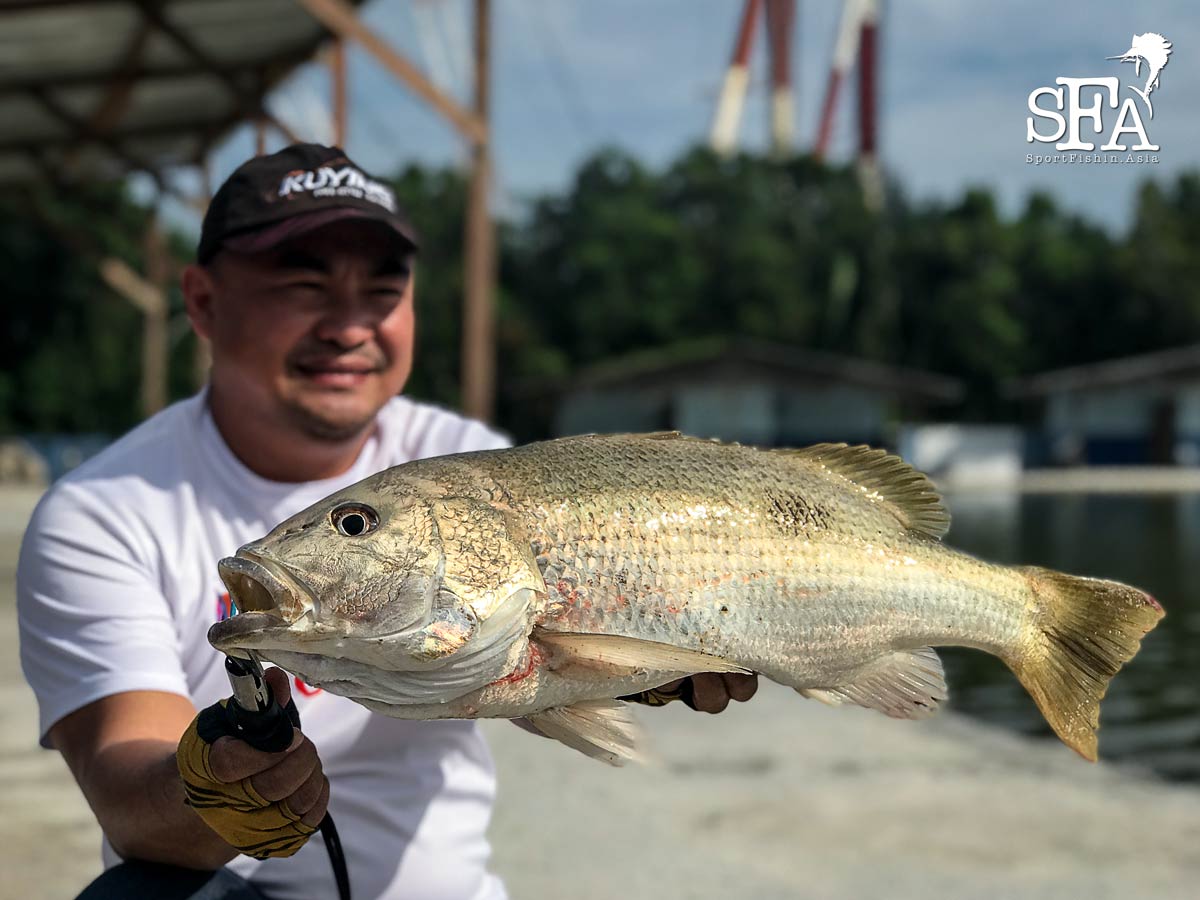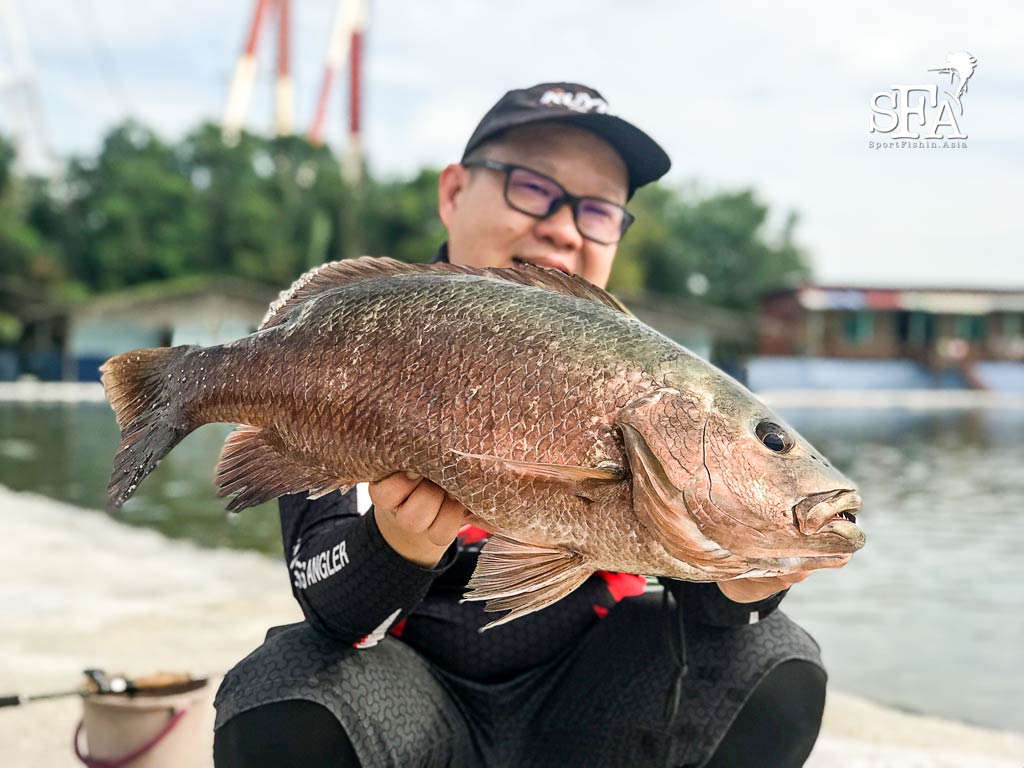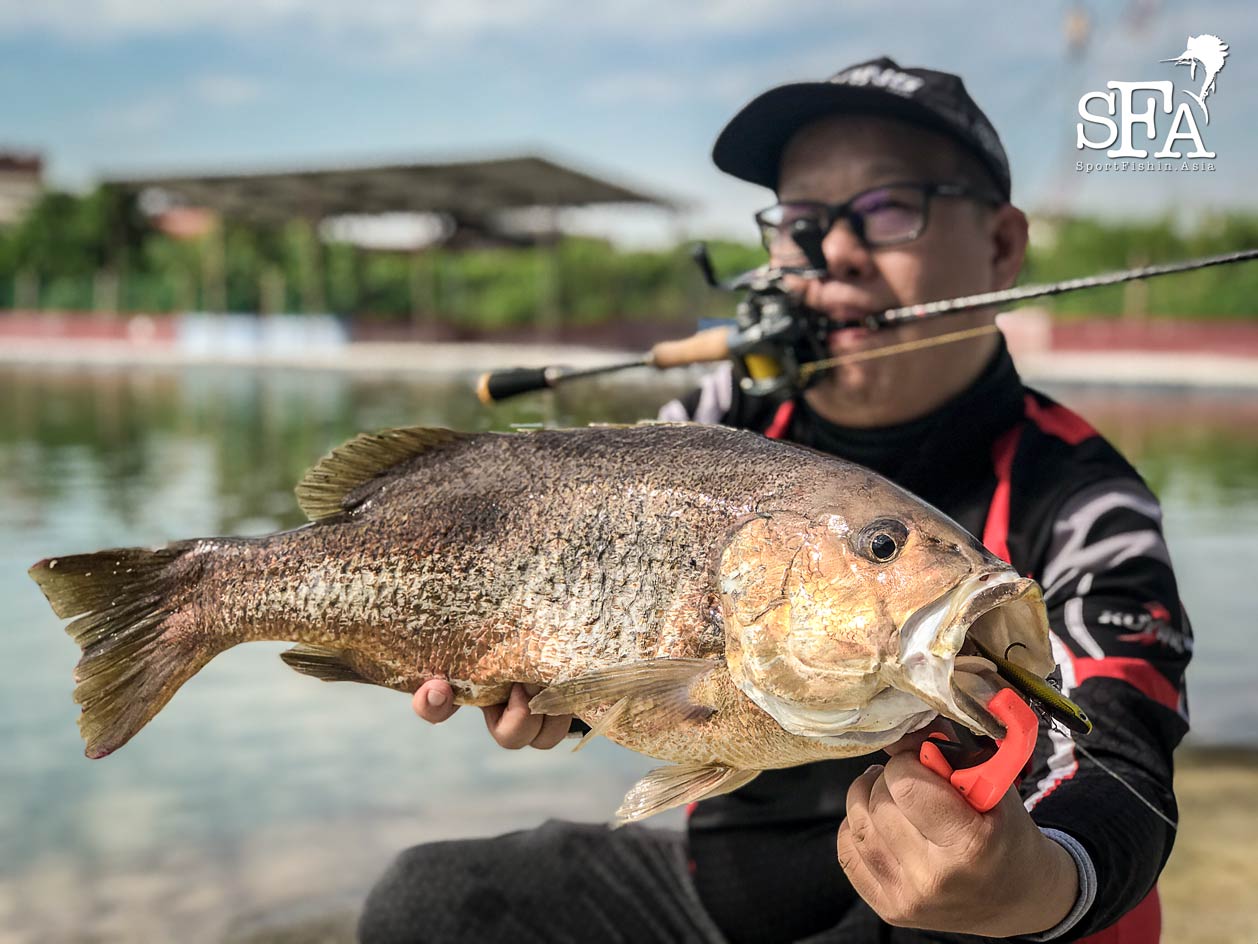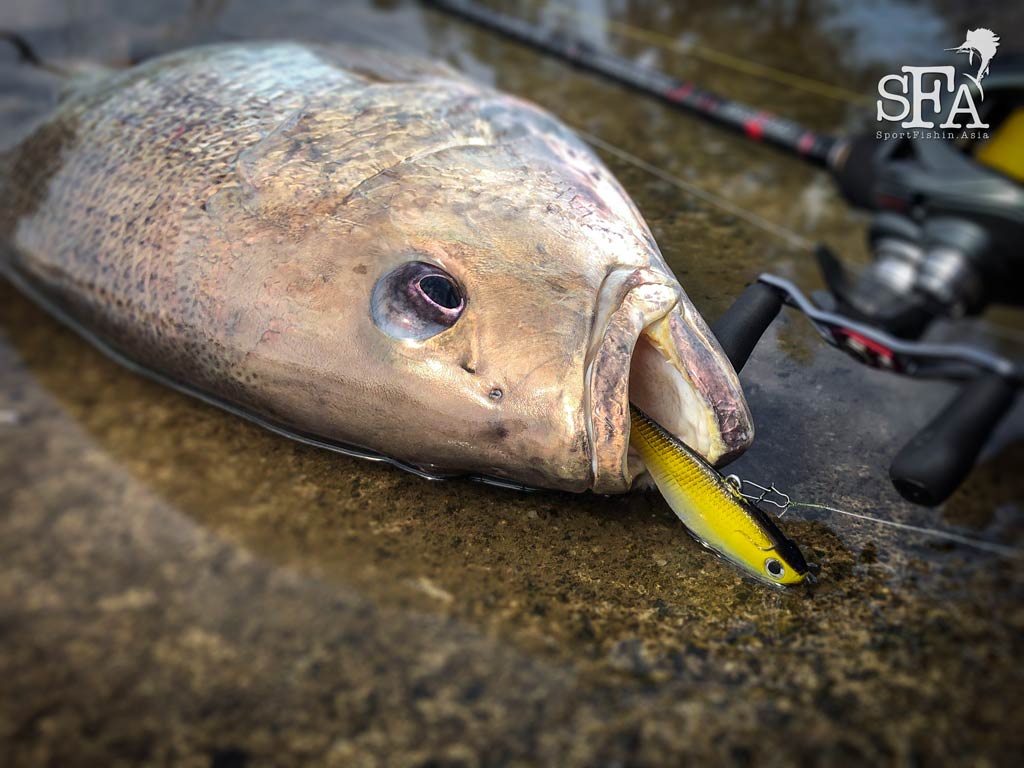 One Week Later
I made another trip the subsequent week with Nick and David to solely fly fish the pond and to see if fly fishing is feasible.
All fish from the holding pen appears to have been released into the pond. I understand the weekend before, the pond was heavily booked – which is expected. How will the fishing fare now compared to my first visit?
Barely 10 minutes had the first fly hit the water David is onto his first fish.
While pulling his fish in for a quick pic, Nick also hooks up at the opposite side. A promising start!
Our fly fishing attempt here was fairly successful I'd surmise with a couple of fish landed and some bust-offs, and bite-offs.
Back cast space is limited so be prepared for that.
The attractions (for now) are certainly the hard pulling mangrove jack and snapper.
The size of these fish are all in the 3kg range at the moment, which is a huge plus point. Most other ponds stock fish around 1.5 to 2kg.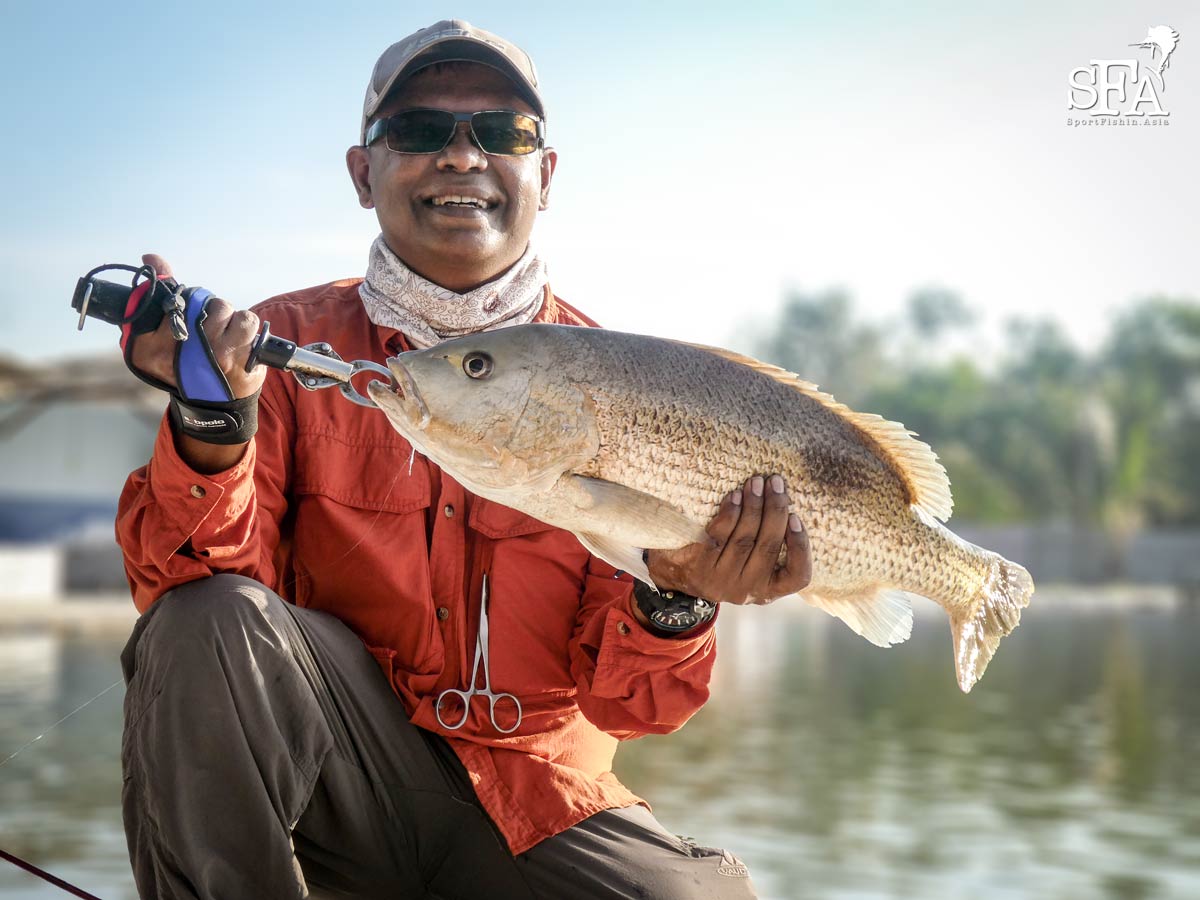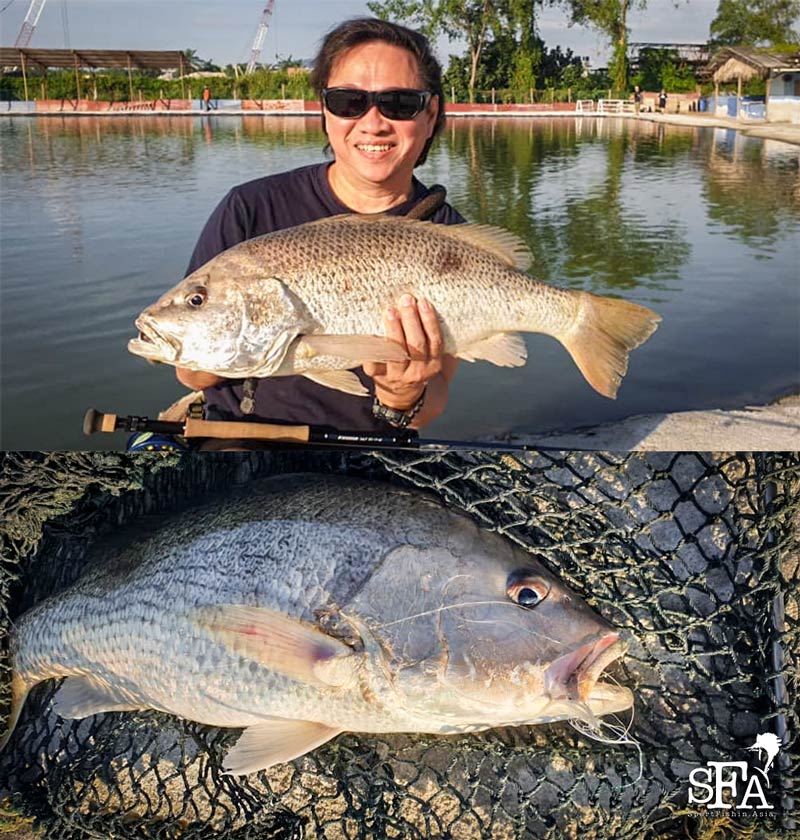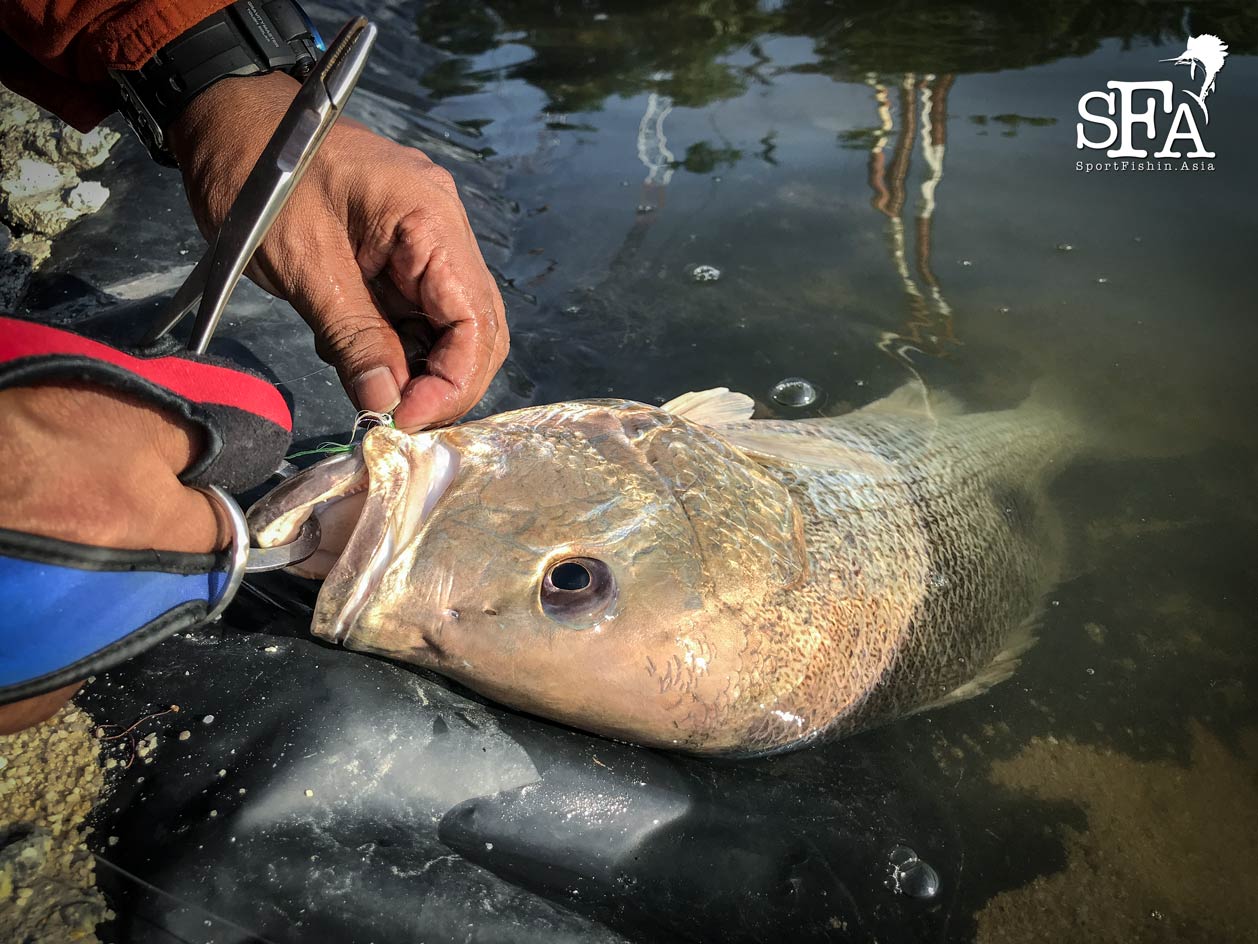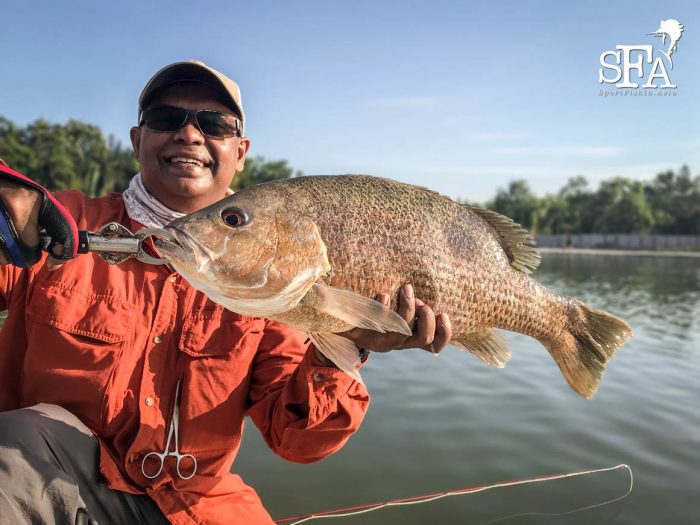 Pond 3 Rules
Anglers are allowed to book for 2 hour sessions each
Catch and release fishing only
Bring your own gear
Lure, bait and fly fishing
No treble hooks
De-barbed hooks only
Pond Layout
The pond will not win any design or landscaping award, and is typical of many common saltwater fishing ponds here.
The size of the pond is roughly 1/3 of a football field.
I'm told that the pond is 9 feet deep but I've yet to verify this. The edges of the pond slopes in at a 45º angle.
There does not appear to be any structures in the pond so the fish could be anywhere.
Species Available
Mangrove jack
Golden snapper
Grouper
GT (coming soon)
How Much?
LS Fishing pond price:
Rates are charged by rods
3 rods RM300
5 rods RM500 (allowing 6 rods for now)
Sharing of rods are allowed
Will I Recommend Fishing Here?
For anyone who's looking for a quickie and potentially hook some hard pulling saltwater fish, for sure this is a place to consider coming to.
Will It Last?
That will pretty much depend on whether the owners can keep the fish hungry and maintain their natural hunting instinct.
We're told the pond will be regularly stocked to ensure there are enough fish and more fish have been ordered and awaiting arrival. Watch this space!
I hope the pond will not succumb to the chumming 'pressure' as many other stocked ponds have fallen into. Once the catch and release fish have gone wary and knows they'll be fed (chumming), their survival instinct will kick-in and they will be reluctant to hunt and the pond will effectively turn into a bait-fishing pond, and that usually spells the end of lure/fly fishing.
The sport fishers will then ditch the place and look for a new challenge.
Where is LS Fishing Pond
LS Fishing pond is about 56 km from KL city centre and 50 km from KLIA.