Graham is back fishing with us second year running joined by Sing, who's on his first Rompin sailfish trip experience.
Graham does a mix of fishing style and Sing is more just fly fishing having not done any conventional fishing for a very long time.
Just gotten acquainted and getting together for this trip they worked out a plan to catch some sailfish first before going the more challenging path – fly fishing. Will that work?
But first, let's start with a good meal. Most of us know food plays a BIG part in travel, no less during a fishing trip.
As a matter of fact, we tend to work up a good appetite after a day on the water!
As locals, we do our best to take our guests to the best places and introduce them to the local favourites. If you're a foodie or the adventurous type you're in for a treat!
Here are some dishes we ordered after arriving in Rompin just in time for dinner, besides beer!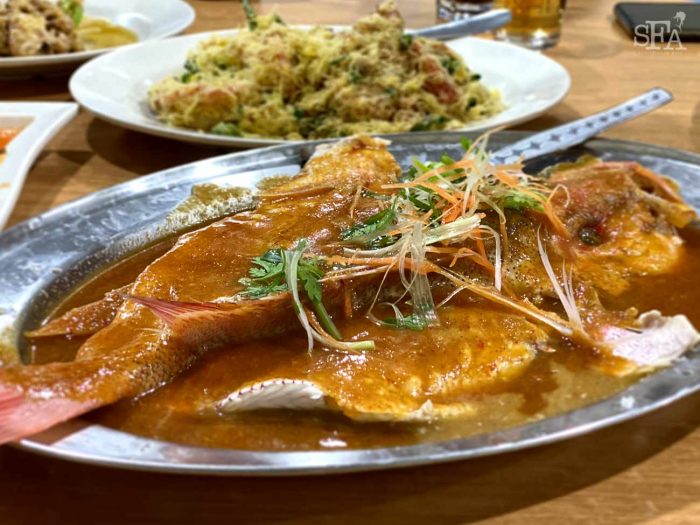 First day's fishing was off to a slow start. Took a bit of time to gather some live bait which was small and few choices.
Wind picked up, storm clouds gathered inshore and the action only picked up in the late afternoon. We had four sailfish on, landed one with the others either breaking off or jumping off.
Day 2
A different day can often see very different results. On our way out to try a different location from day one, we ran into large bait schools and quickly filled the bait well with a variety of nicely sized bait species.
Our boat was the only one when we arrived at that location further out which took a bit longer to get to. Didn't take long for us to get hooked up and had some fun.
At 3:00PM with less than 2 hours fishing time to go…
"Let put the teasers out and see if we can raise any sailfish and cast flies to them".
The guys decided to give fly fishing (a most challenging way to catch sailfish) a go and what a surprise they got.
Non-Stop Action!
Sailfish after sailfish came in hot after the teasers and flies! Graham soon had a shot at a fish and something crazy happened. He couldn't get a solid hook set on any of the raised fish so Sing's turn was next and with his fly just drifting in the water, boat stationary, a sailfish grabbed the fly and took off!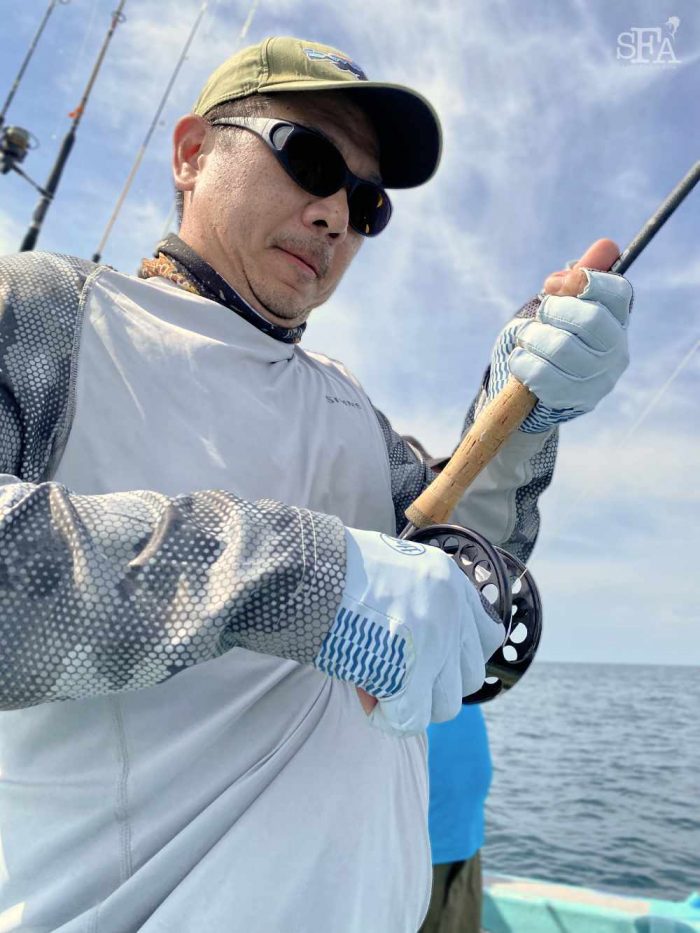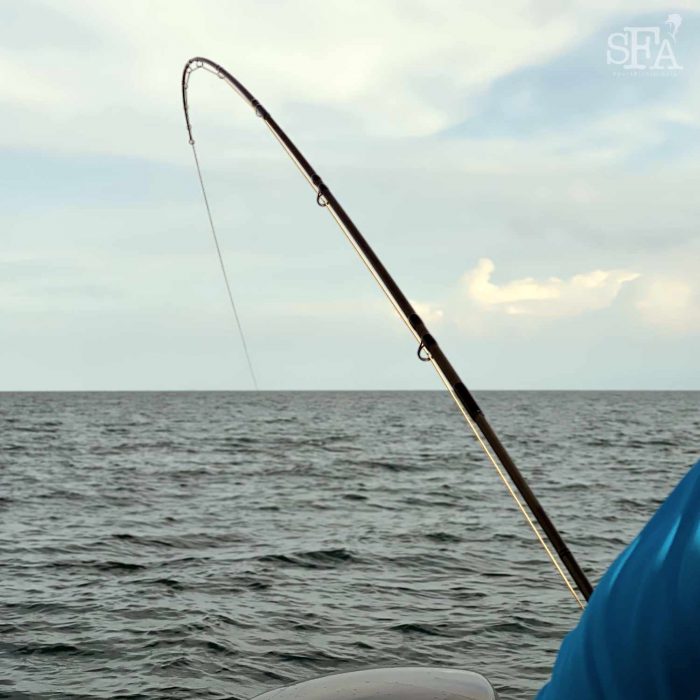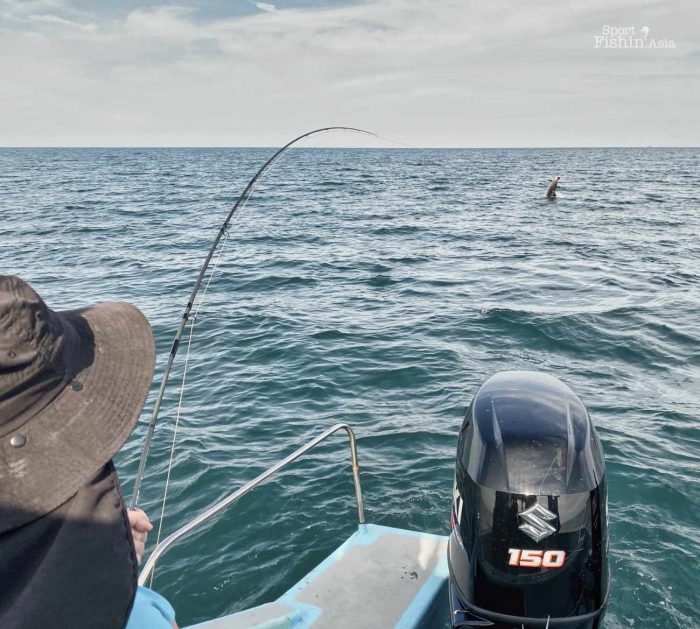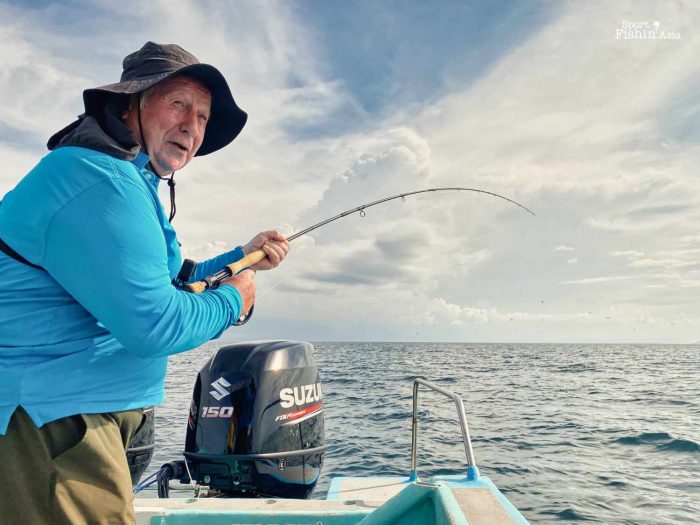 The short fly fishing session we had turned out to be very productive and a lot more action packed, not what Graham and Sing was expecting.
Now they are stoked and wants to do this again in a week's time. That's part 2 coming up.
Watch the video and see the action
Starting from this video, we're doing giveaways!
We're starting off by giving away merchandise from our shop and will offer more varied items to giveaway as we move forward. If you would like to collaborate with us, do get in touch with us.
It's easy to enter so don't miss out as you could receive one of our unique fish-art merch for free!
Find out more about fishing in Rompin or request quote, CONTACT US.