Typhoon Haima looms menacingly over northern Philippines during Pierre, Gabby, Anne and Mira's first visit to Kuala Rompin and Malaysia.
The four good friends who fished in mid October experienced good fishing and we're fortunate that we could locate sailfish close to shore as seas were pretty choppy farther out.
After catching a couple of sails on bait, Pierre and Gaby was game to try catching one on lure.
So they began throwing poppers and stickbaits out into the waters.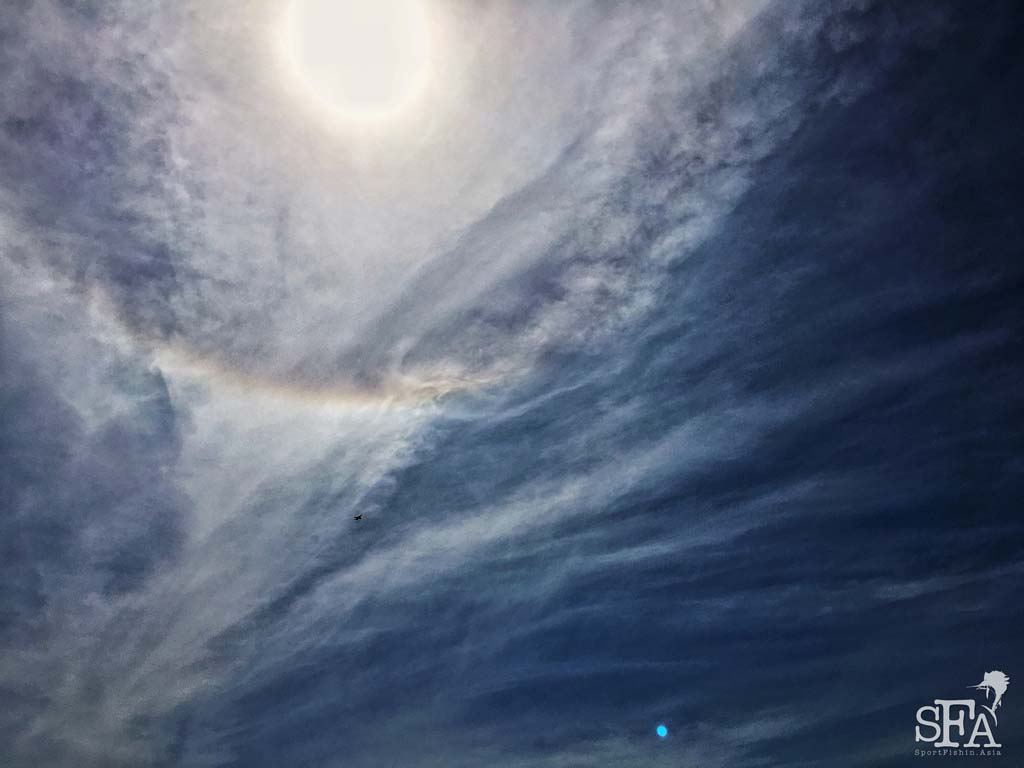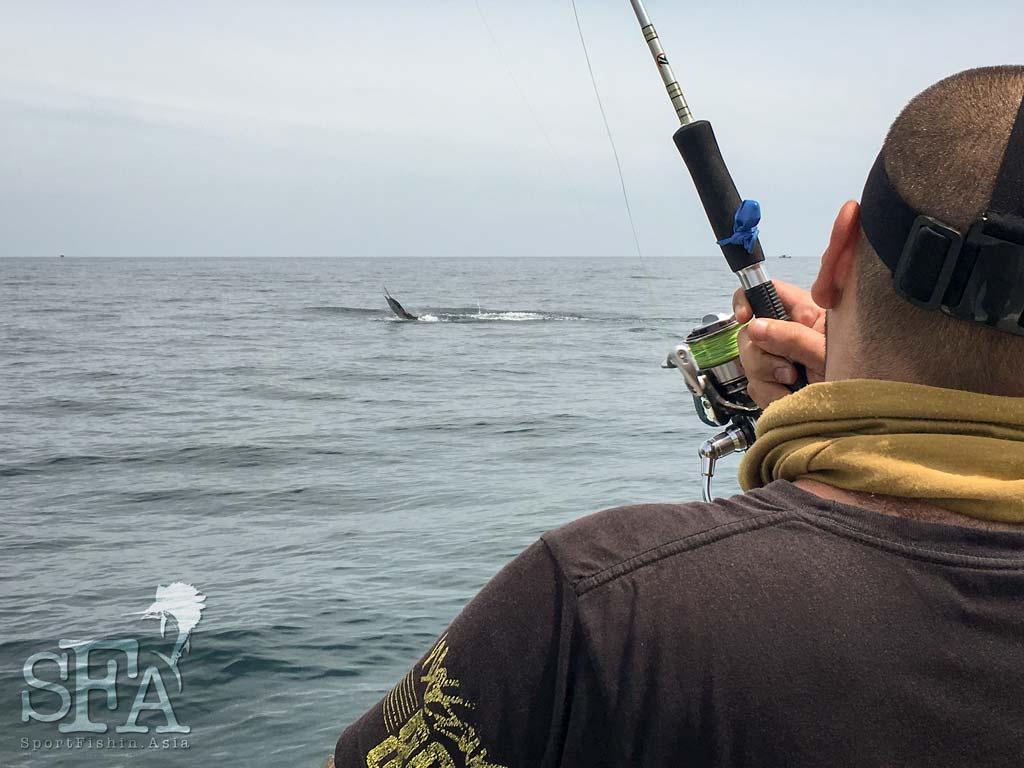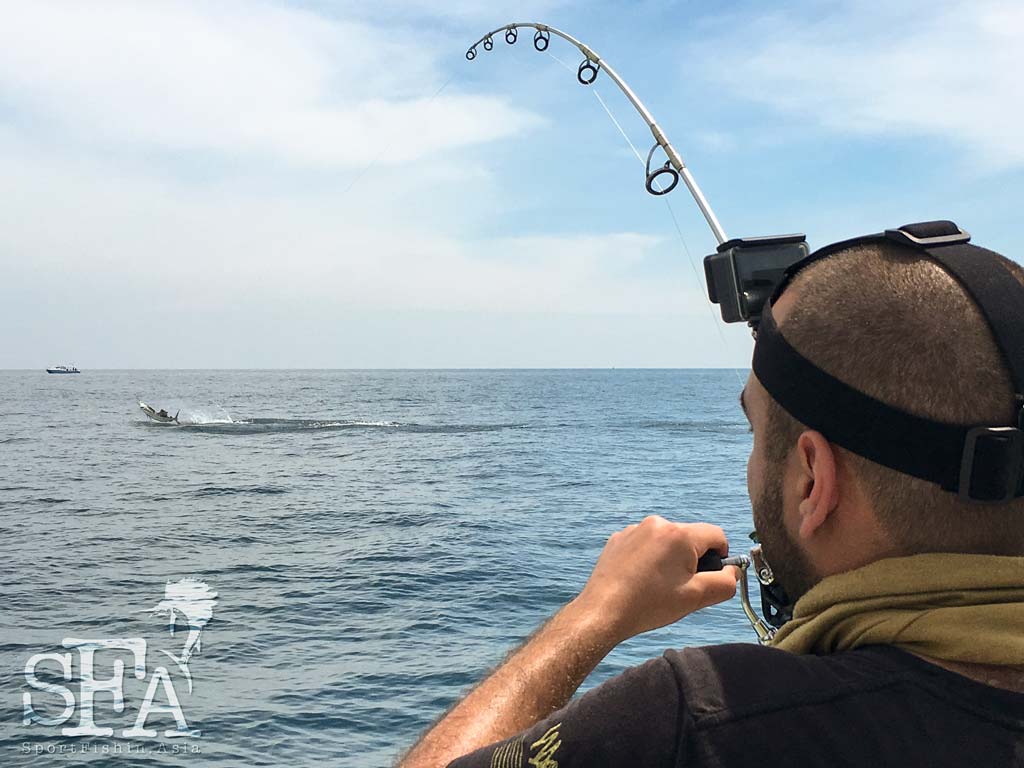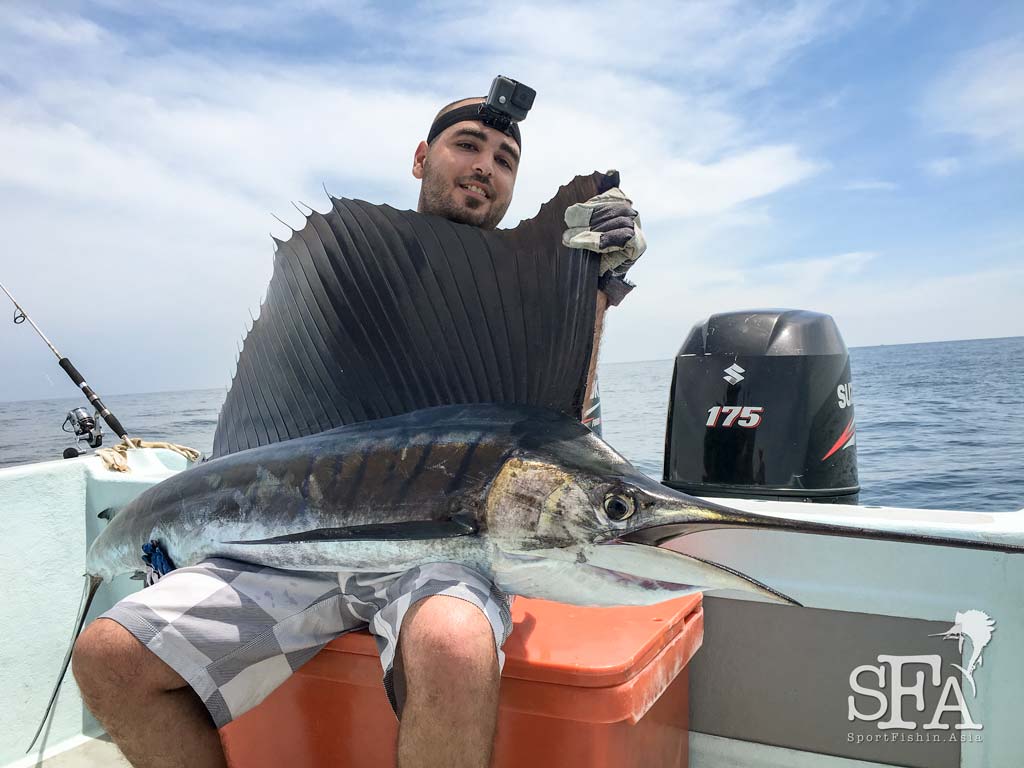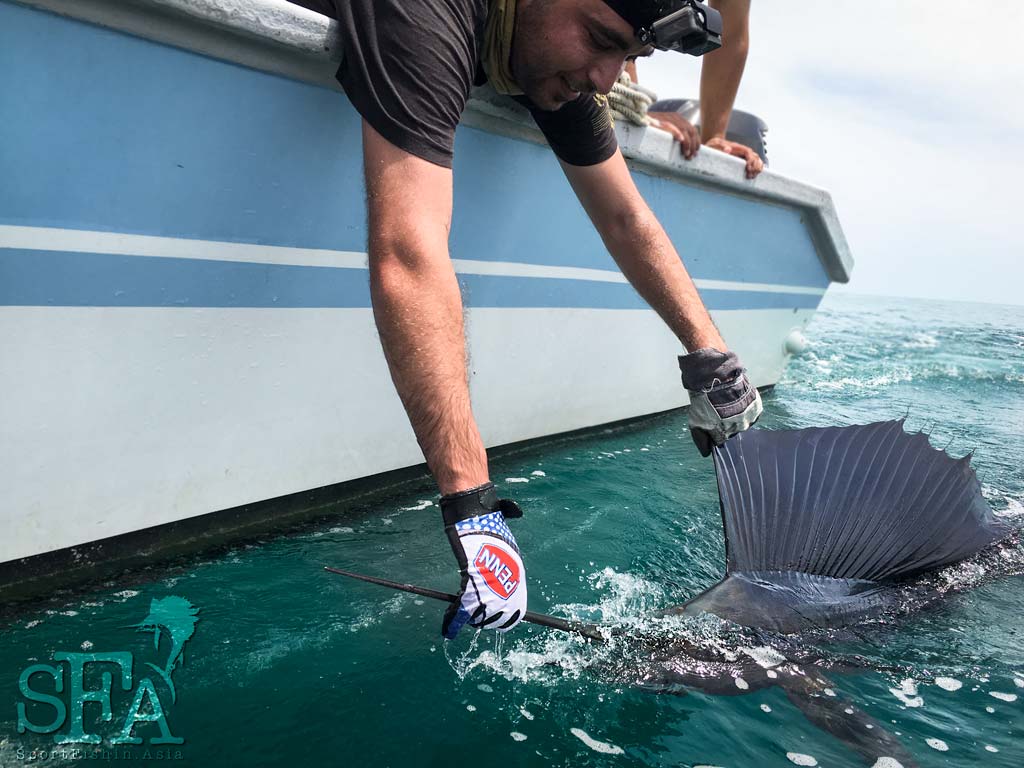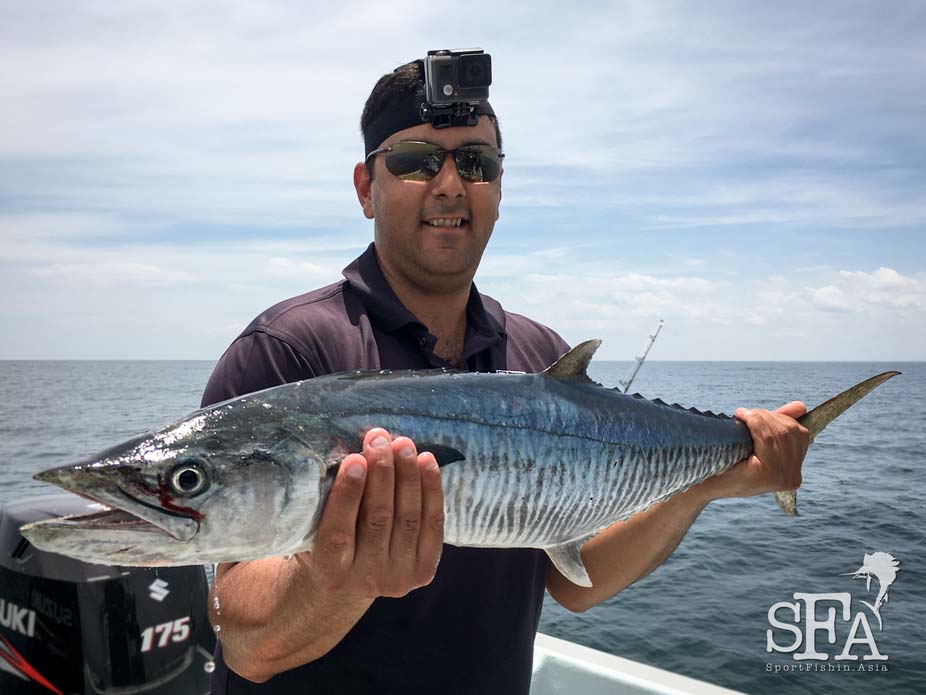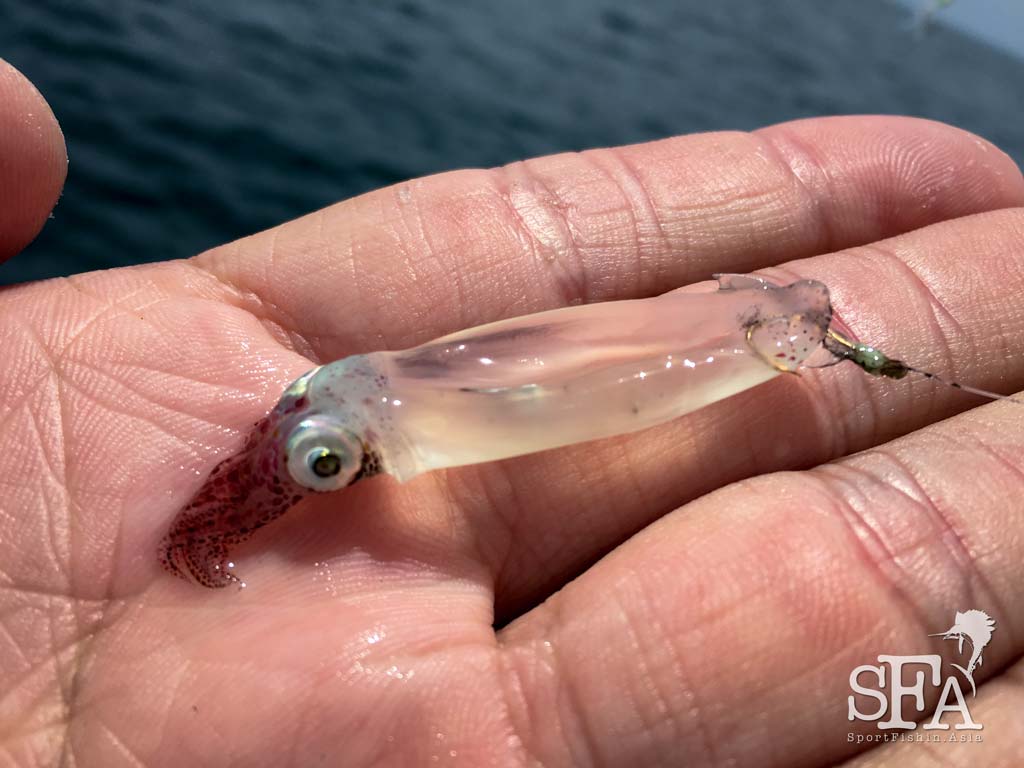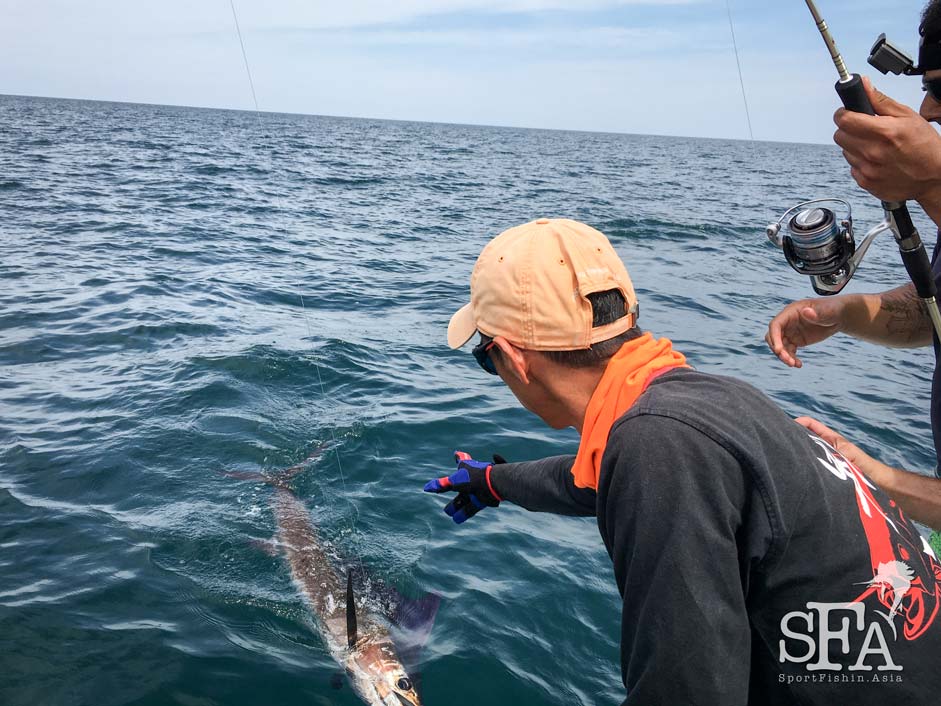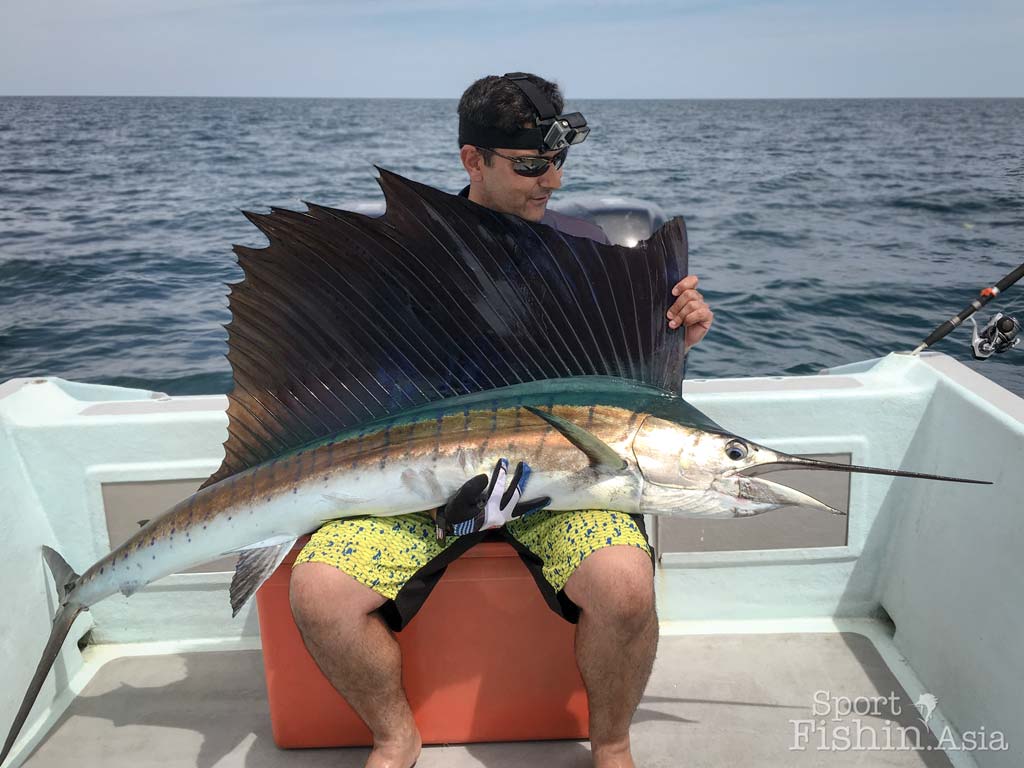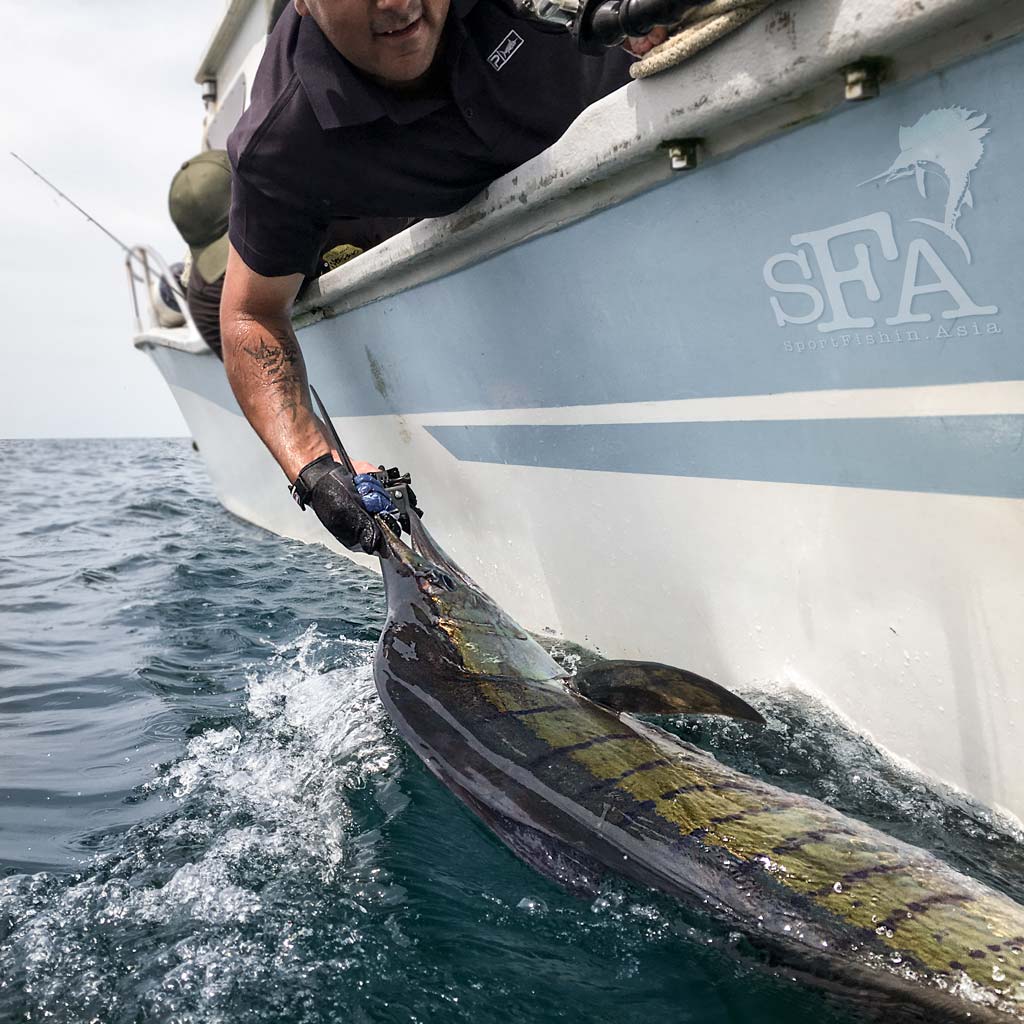 With the right gear and technique, the repeated casting is not the real challenge, although being reasonably fit helps a lot. The real challenge is standing out in the heat and having the tenacity to cast repeatedly until a fin or two starts chasing, slashing and biting into the plastic or wood.
On their third and final day of fishing, the wind from typhoon Haima hitting the northern island of the Philippines has made the sea the roughest of the 3 days.
In terms of bite rate, day 3 is the most productive yet. However, the first 3 fish hooked and played all managed to throw the hooks after a short fight, including one on stickbait that Pierre hooked up on the bow.
Pierre was ecstatic as he's been casting hard since the day before and had quite a few follows and some hits and hookups although none stayed hooked for long.
That's the name of the sailfish on stickbait/popper game. It's challenging but very rewarding. Perseverance will usually pay off in the end.