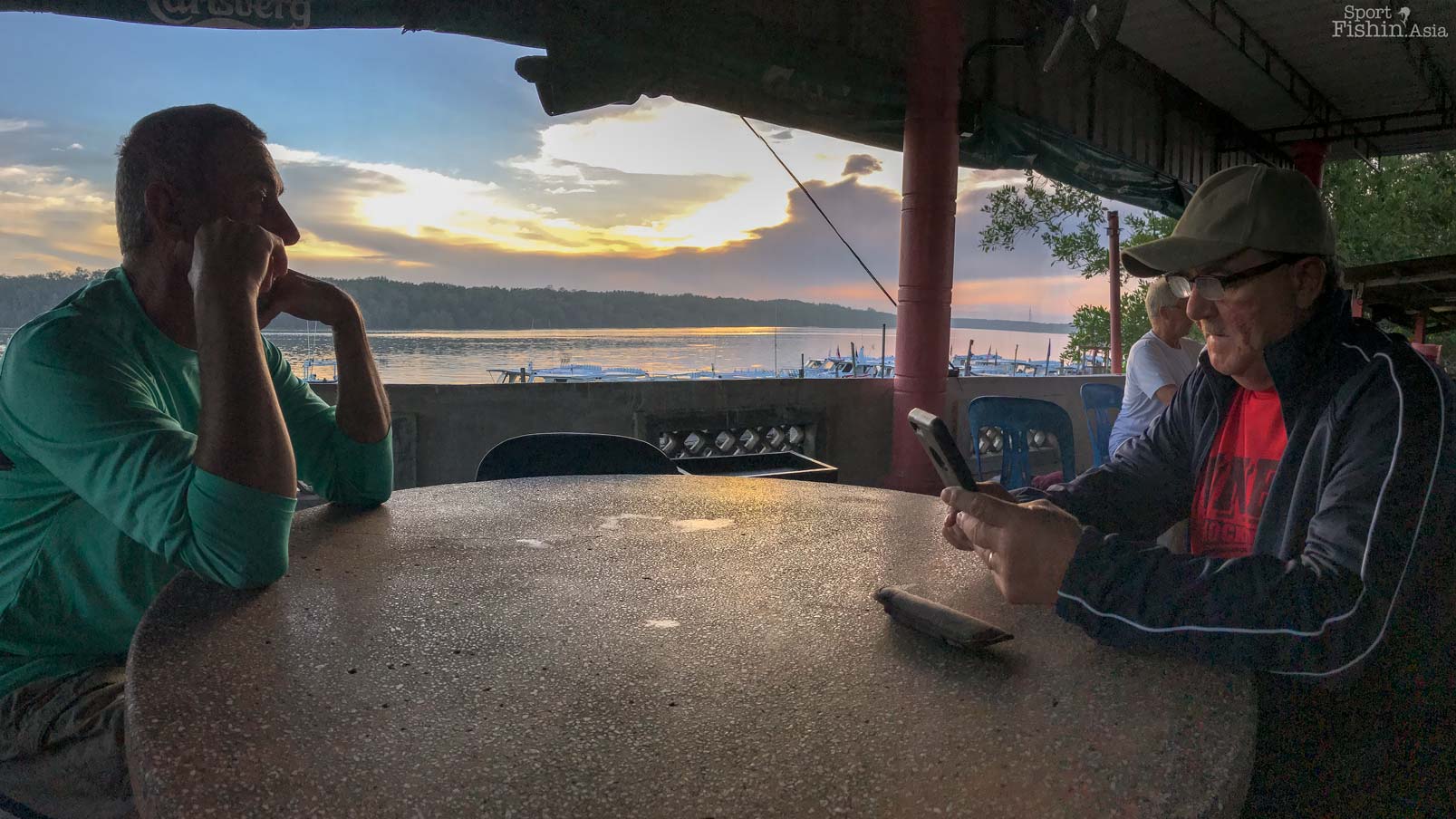 Date on water: 16 and 17 October 2017
Trevor makes custom rods back in Canada, both conventional and fly rods under the brand CB Custom rods. He's in Rompin chasing his first sailfish with good friend Howard, also from Nova Scotia, Canada – a place with a very different landscape from tropical Malaysia.
Nova Scotia is a long way from here, so it's no wonder the friends took the opportunity to holiday in neighbouring Thailand.
The two friends achieves their target of catching their first sailfish, with a couple of nice fish thrown in.
During a lull time (usually around mid-day) we found some squid and caught a bucket full of them! Howard is a natural, quickly getting the feel and reeling them in non-stop while Trevor, standing just next to Howard, just could not 'get it'. We all had fun and a good laugh.
Also caught was two pieces of black-spot tusk fish. These fish are a real delicacy but should be kept very fresh and eaten soon. The black-spotted tusk fish can cost quite a bit when ordered in the local Asian restaurants, if you can find one that serves them.
Related: The delicious and meaty black-spotted tusk fish
Watch the video: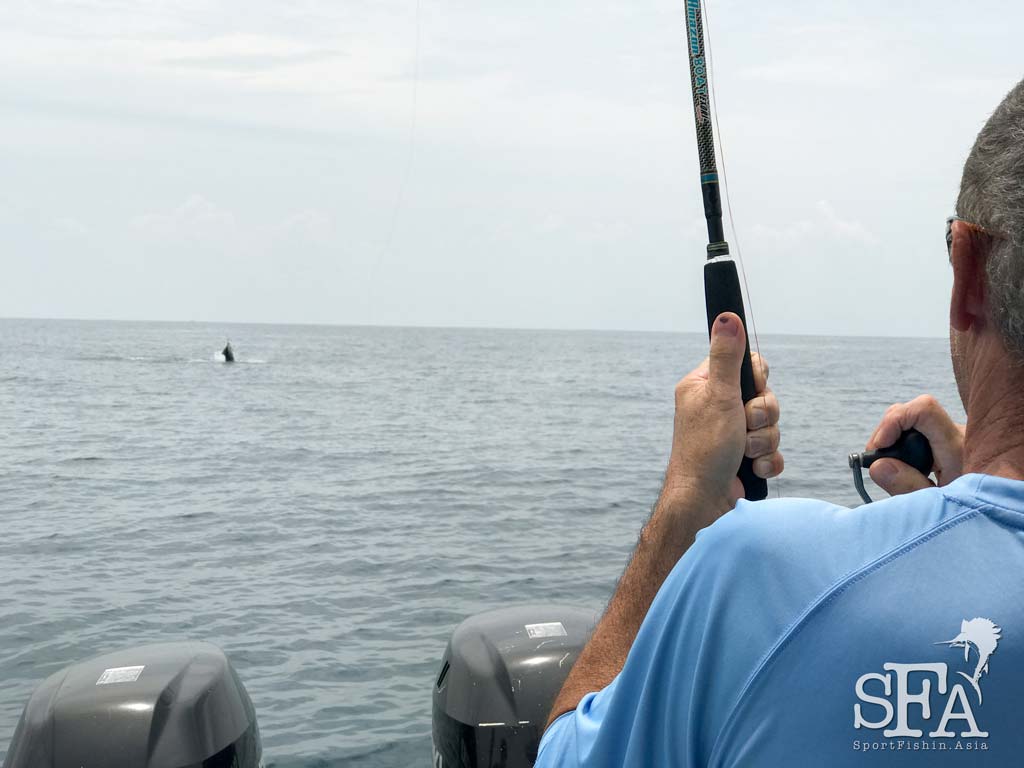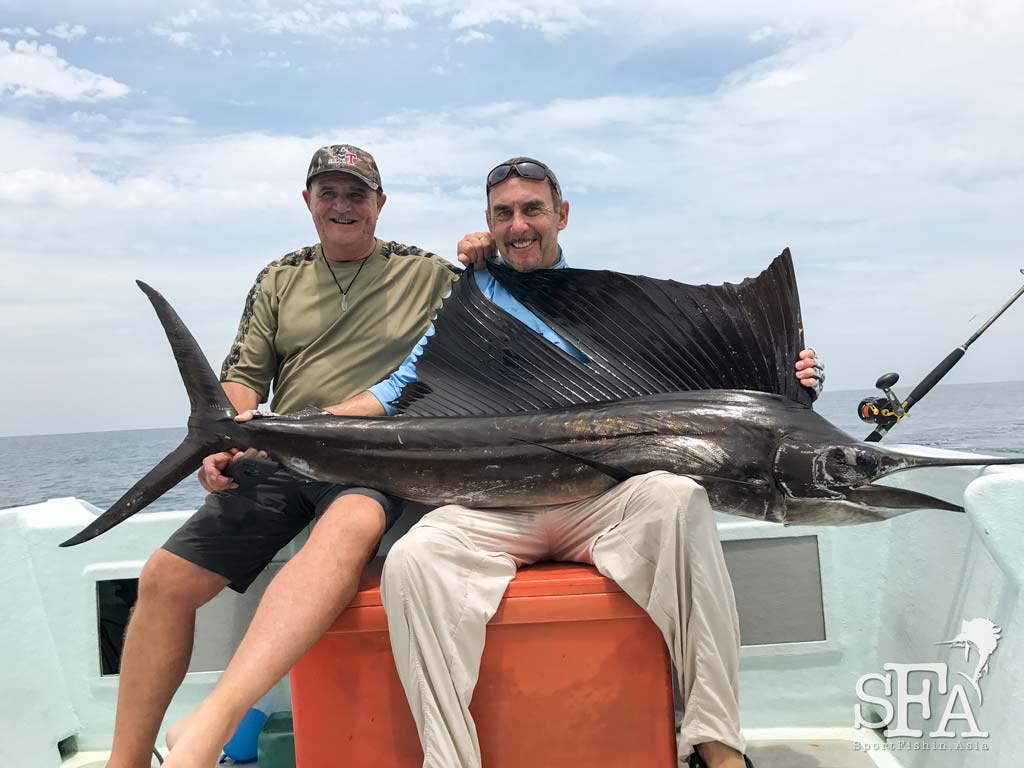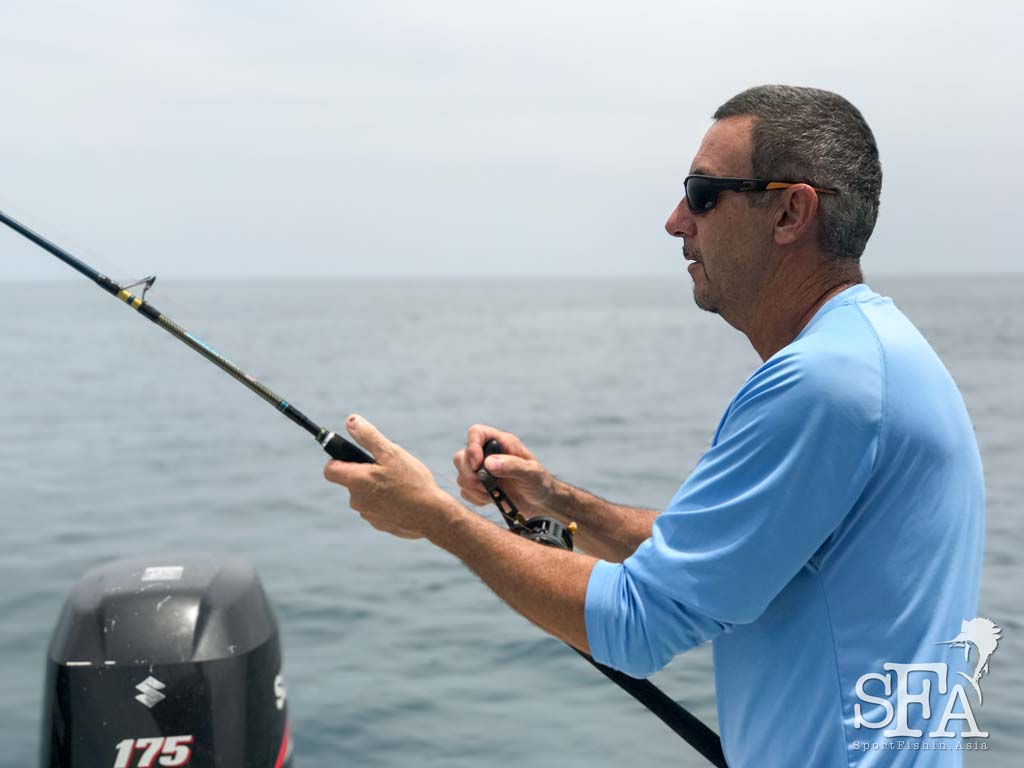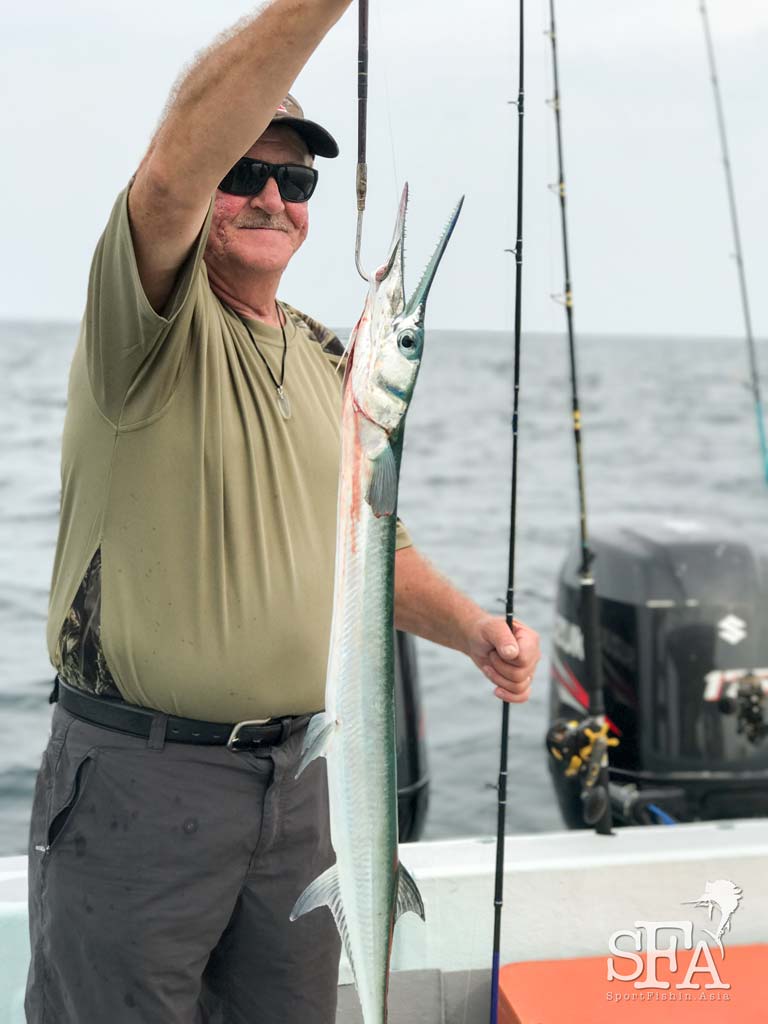 Find this parasitic crustacean, Cymothoa exigua, crawling out from the mouth of a tread fin bream (happens quite often) and took a couple of pictures of it.
Have you encountered them before? They live a very interesting lifestyle!
Related: About the Cymothoa exigua parasite crustacean