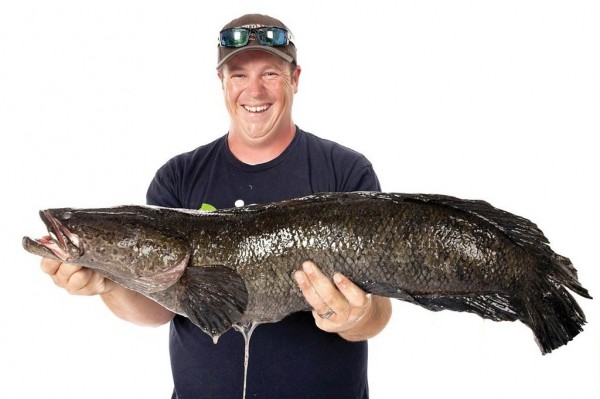 Source: RUSTY DENNEN / THE FREE LANCE–STAR
I guess it is bound to happen sooner or later – world record snakehead catches coming from the west instead of their native eastern countries.
And one possible reason for that is because the Americans have not started eating them yet! Many snakehead species are a delicacy in Asia, as most of you would know already.
Caleb Newton, a plumber who lives in Spotsylvania County, Va., caught the 7-plus kg (17-plus pound) fish in June during a tournament, according to the Free Lance-Star.
The northern snakehead is native to China, Japan, Russia and North and South Korea.
Newton's fish bests the previous record catch recorded in 2004 in Japan, according to the International Game Fish Association.