Main photo above: Fly casting at the rooftop of South East Asia would be an apt way to describe the occasion.
Kudos to the boys of the North Borneo Fly Anglers in particular to Julio Dino, also to Dron Lee and IFFF MCI, CK Ling for successfully organising the first Sabah Mini International Fly Fishing Fair.
It was not a very big event with around 40 participants, mostly from out of Sabah.
Personally I feel the boys chose the wrong date to have the event, right through the Hari Keamatan or Hari Gawai festival which is equivalent to New Year or Christmas to the locals.
The great support from outside participants however, made it a successful one. Two IFFF Master Casting Instructor and Board of Governors attended, namely Peter Hayes and Tomonori Higashi, along with two Master Casting Instructors Yusaku Tatsui and CK Ling. They were there to teach and demonstrate fly casting while also examined five Casting Instructor aspirants.
We also had the pleasures of the Limp Cobra, Marc Fauvet attending who said this is the first time he's ventured this side of the alps from France where he lives. Other overseas attendees were Casting Instructors Chen Kai Shen from Taiwan, Chris Rowe and distance casting champion, Gavin Davis from Australia.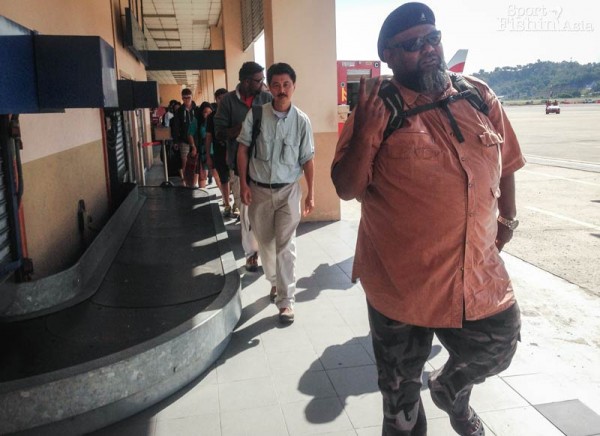 Mountain View
The venue was changed at the eleventh hour to the Manis Manis Resort which is located at about 800 meters above sea level within the Crocker Range National Park. The place was decent and cool with average tasting food.
The restaurant at Manis Manis built on the edge of a hill offers breathtaking view of Keningau town down below surrounded by thick jungle and mountains. Other than the casting field, most of us spend a lot of our time mingling and held many indoor casting games here due to rain. At night, a myriad of bugs and insects will emerge from the surrounding rainforest and swarm the place – attracted by the bright lights.
Participants arrived in batches mostly the day before and most had a thrilling taxi ride up the mountain roads through misty stretches in near breakneck speed (at least we and a few others did).
Wet
It was raining quite a bit leading to, during and after the event so the different parties that made plans to go fishing after the event did not have as good a catch as hoped.
As with previous such events, two most valuable things was taken away from this occasion, firstly the camaraderie and friendship, and secondly the extensive fly casting and fly fishing knowledge that were shared by everyone.
What else can I say but, so cool.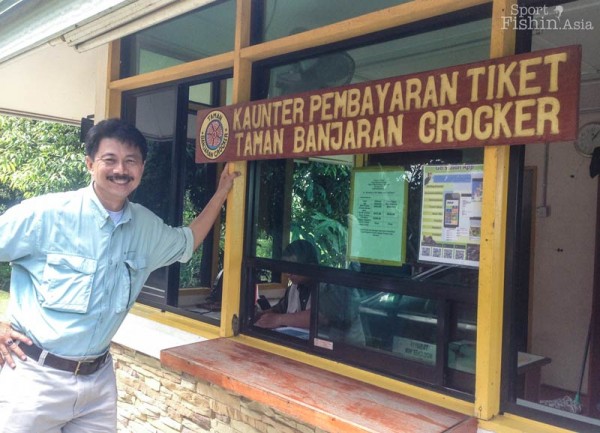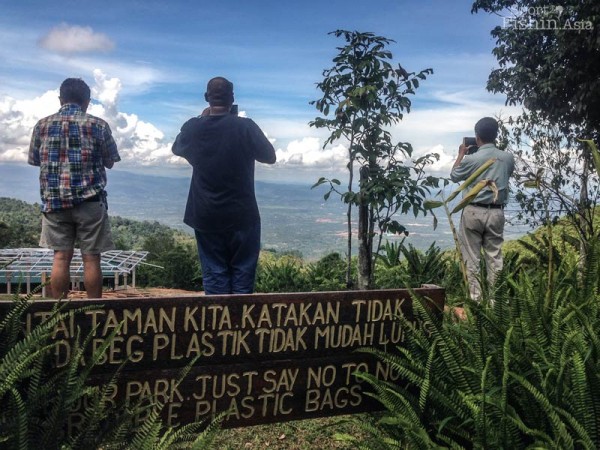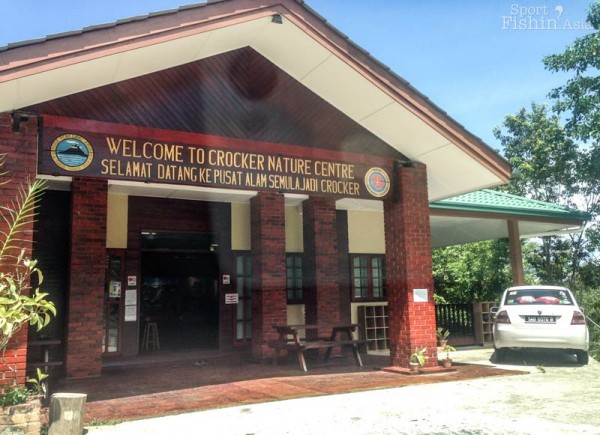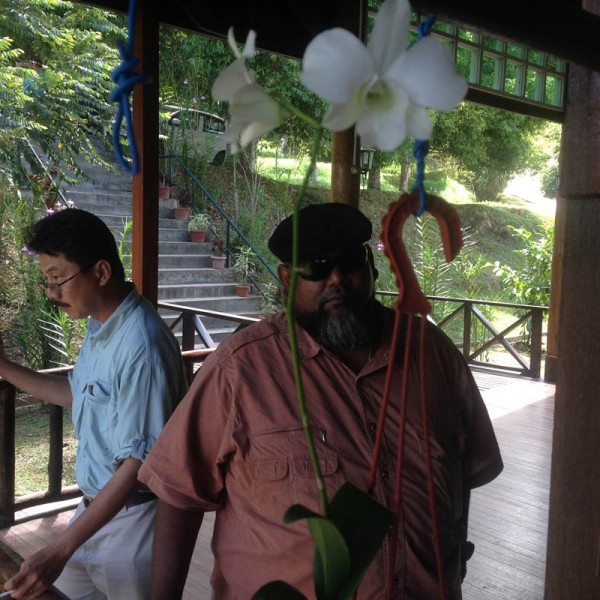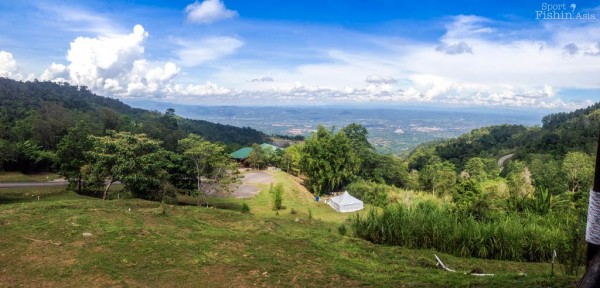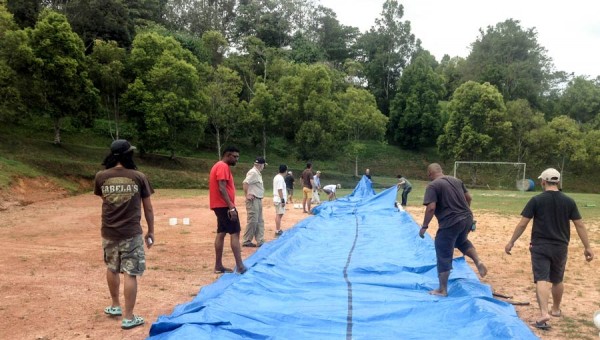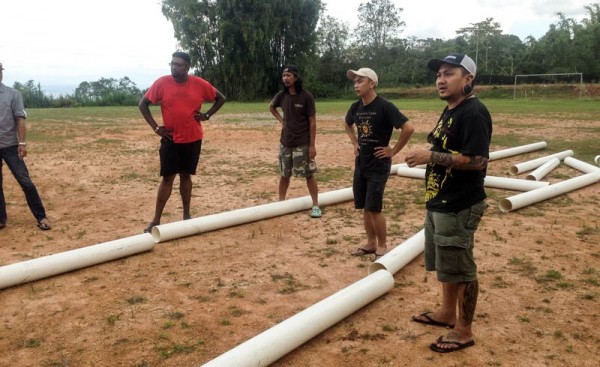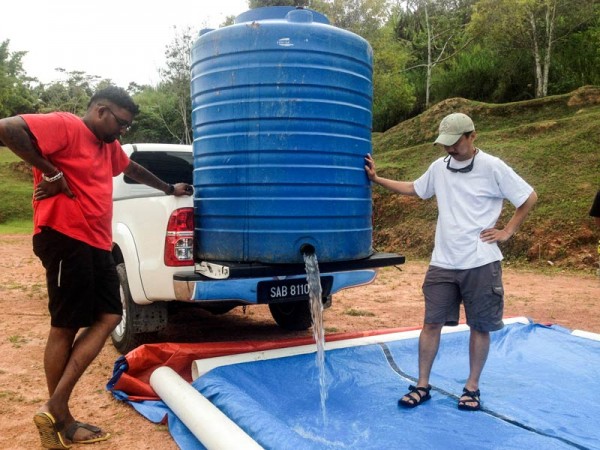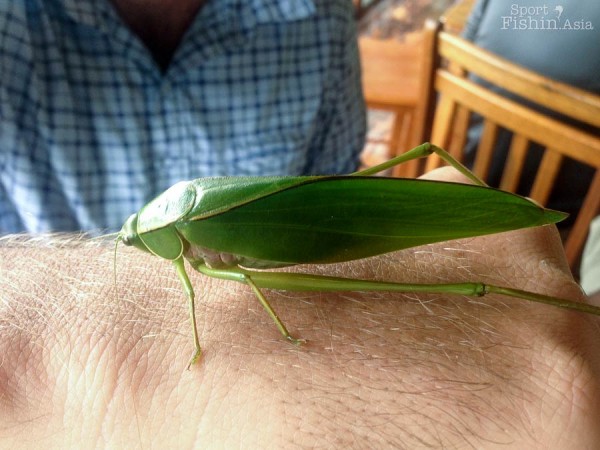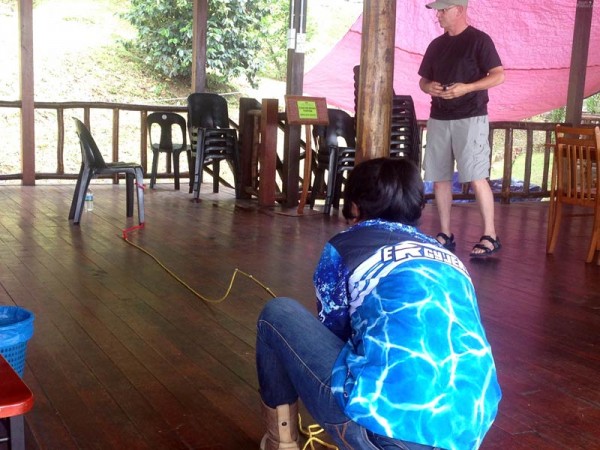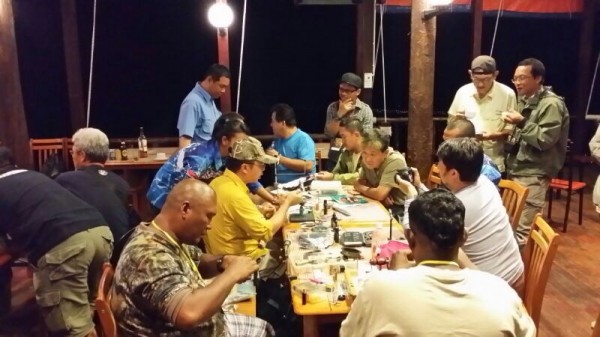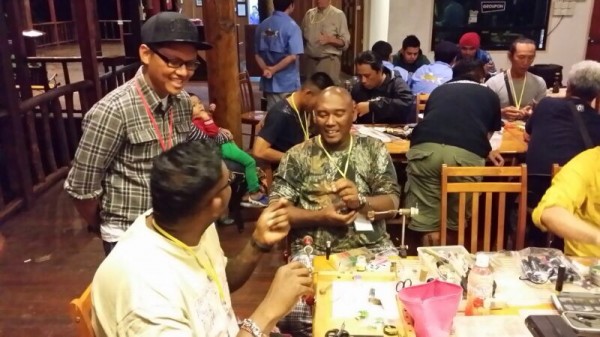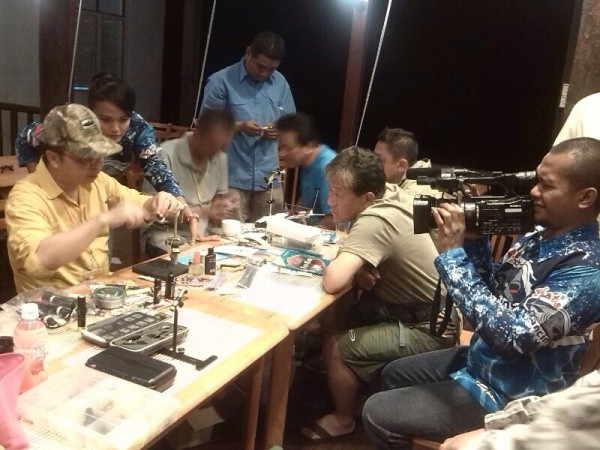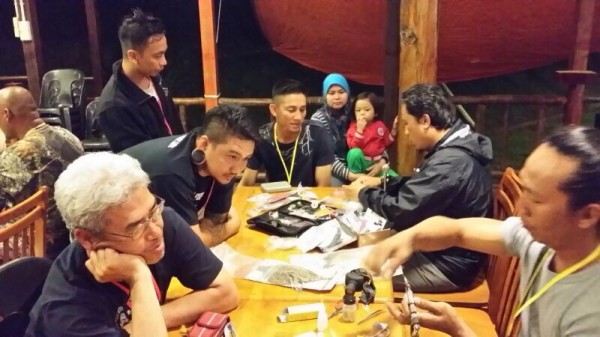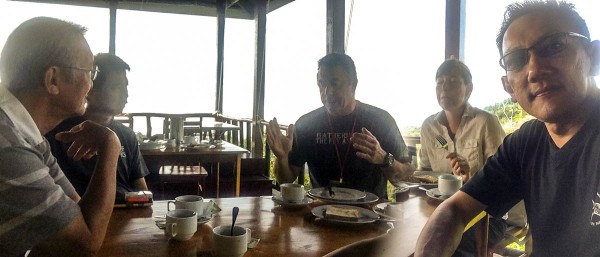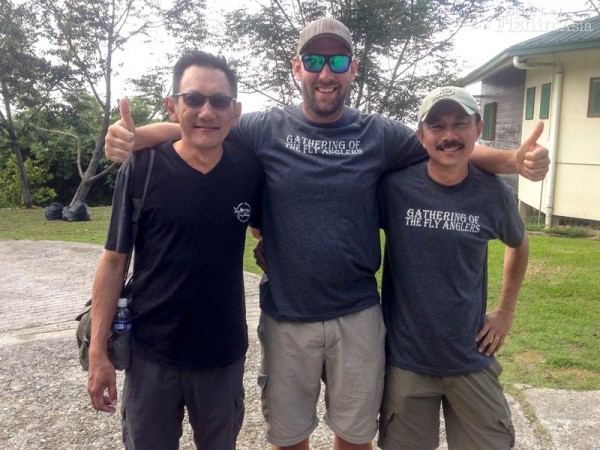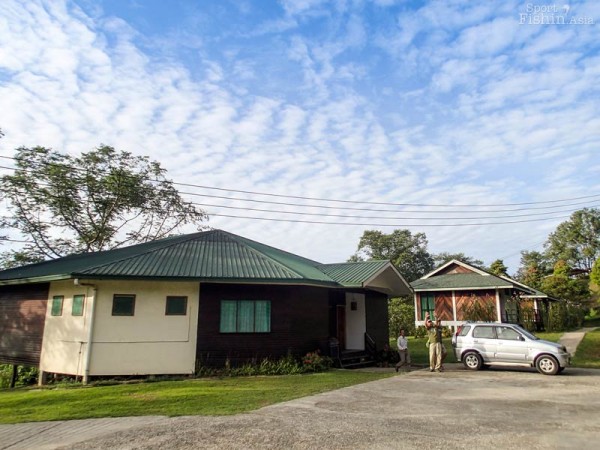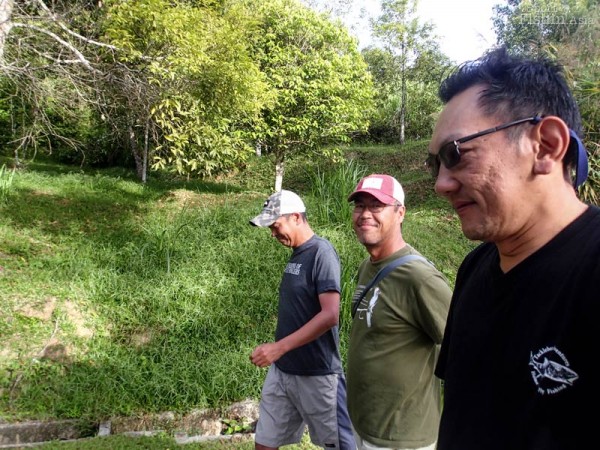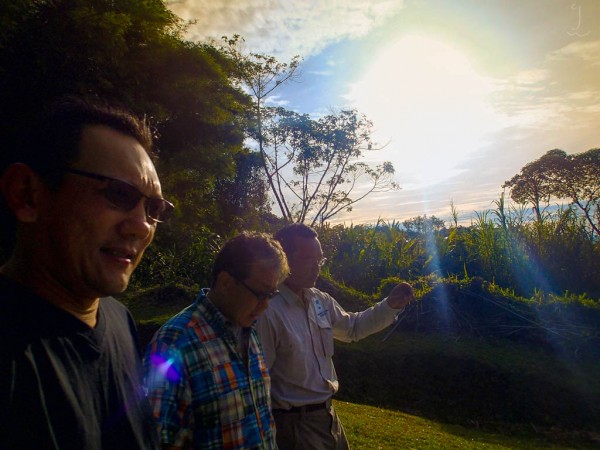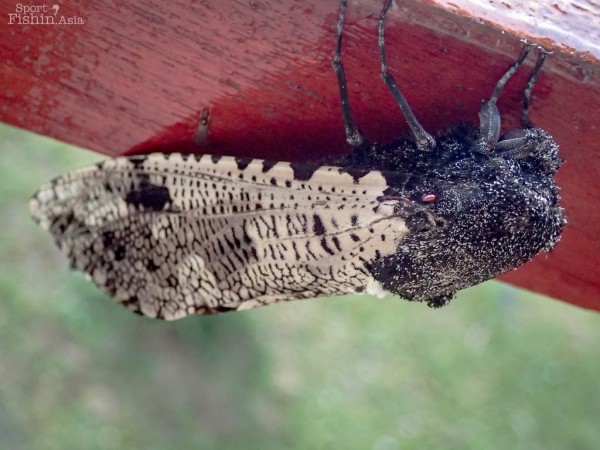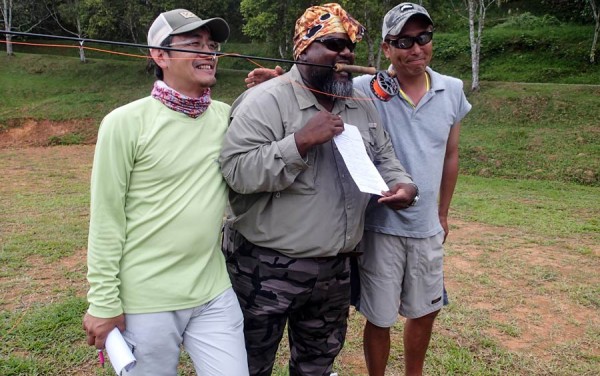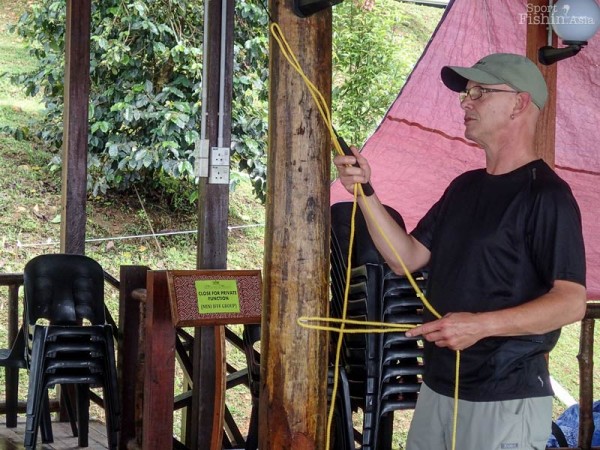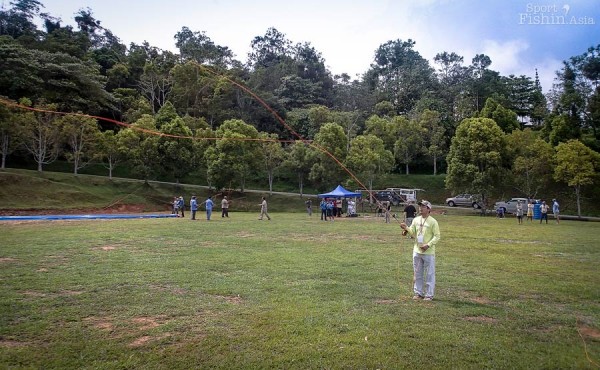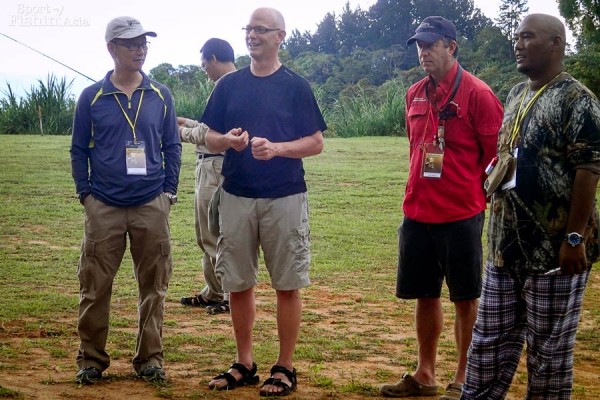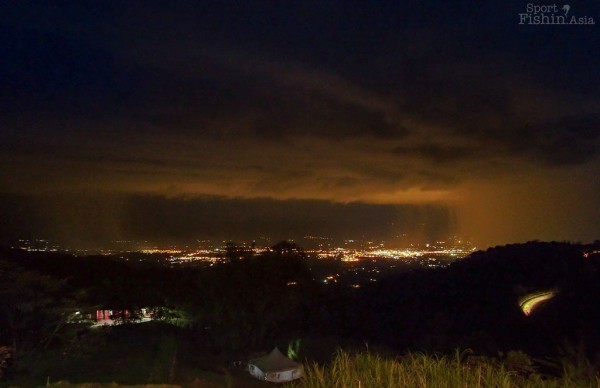 Some of the guys stayed back after the event for a holiday, enjoyed more of the fabulous seafood and mahseer fishing. Unfortunately, due to the heavy rainfall the rivers was too fast and flooded for good fishing.