The mini International Fly Fishing Fair (IFFF) 2014 Kota Kinabalu Sabah is confirmed on 30th May – 31st May 2014 – followed by fishing on 1st and 2nd June.
There will be a FFF CCI certification during the event, those who are interested to sit for the CI certification and MCI certification test are most welcome to join us.
Details and program are still being confirmed, so keep a lookout on this post for updates.
You can also Like and get updates from the Facebook Page of United Fly-anglers Organisation of Malaysia.
Click here to find out about the 2012 IFFF held in Kuala Lumpur, Malaysia for an idea of roughly what can be expected.
One thing for certain is there will be mahseer fishing awesomeness.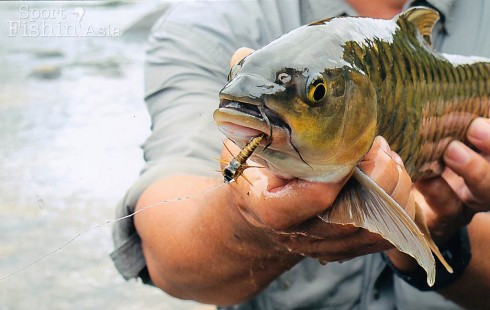 Activity Line-up:

Fly casting clinic & demo
Fly tying workshops and demo
Certified Casting Instructor (CCI) certification test
Master Casting Instructor (MCI) certification test
Mahseer fishing (yay!)
SPECIAL GUEST INSTRUCTOR/PRESENTER: