It is finally back, an event for anglers and outdoor enthusiast in Malaysia. Let's hope the people putting together the show will take into consideration some feedbacks received after the last event. Mark your calendar!
[Updated 25 May 2013] Happenings during the fair:
Angling talks & demos
Presentation by Japanese pro angler
Fish restocking campaign
Best dressed angling pair
Fly fishing demo
Winner takes all guess the lure contest 
(Information published here may be subject to changes. For more information, call +60376638118 ext 8155)
See map at the end of article for location of Shah Alam Convention Centre.
Click to enlarge.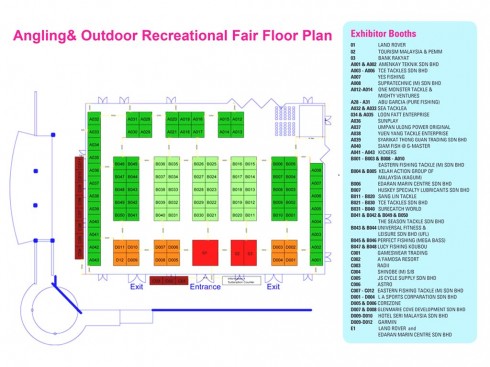 What do you want to see in such events?
Are you planning to go?