Bluestrip snapper (Lutjanus kasmira)
Other common names: Malabar red snapper, bluestripe sea perch aka tanda-tanda, kunyit-kunyit, tuning-kuning.
May be confused with redspot/blackspot snapper aka golden snapper ( Lutjanus fulviflamma).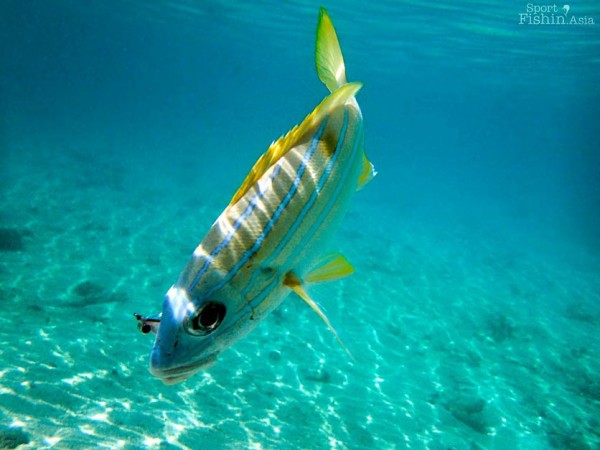 Colour distinction
Back and side turmeric yellow, 4 blue stripes on yellow portion of body. A black spot between second and third stripes below junction of spinous and soft dorsal.
Distribution
Indo-pacific including the South China Sea.
Biology
Length 25-30cm.
Supposedly a good food fish.