There is nothing quite like going on a holiday together with parents and family. It just brings everyone together and relax away from the often stressful daily routine.
Zachary booked a six-day charter with us aboard the Sea Urchin for some fishing adventure and relaxation with his parents and wife.
Sea Urchin is a 72-footer luxury sport fishing yacht and the only live-aboard charter in Kuala Rompin.
This lovely and very friendly family are a joy to host as we set sail early that May morning from the Kuala Rompin jetty for the open seas searching for fun and fish.
Related: More About Sea Urchin Charters
DAY 1
May is typically don't hot sailfish action although you never know until you get out there.
There is no rush as everyone relaxes and just takes in the calm atmosphere with breakfast onboard while we cruise out.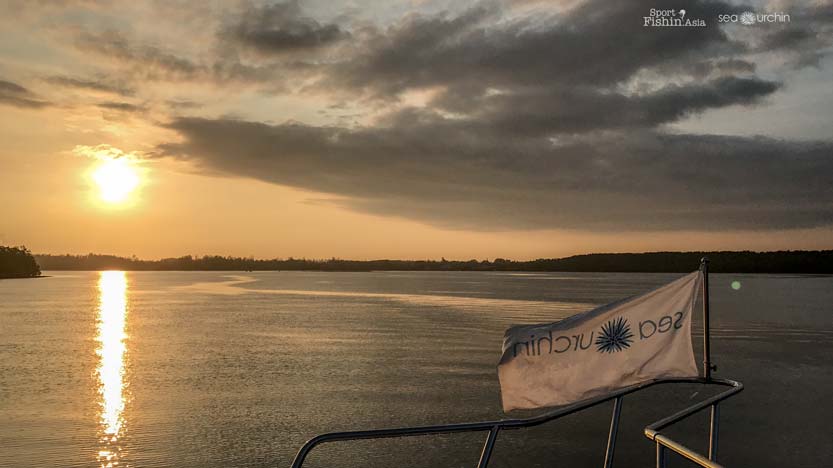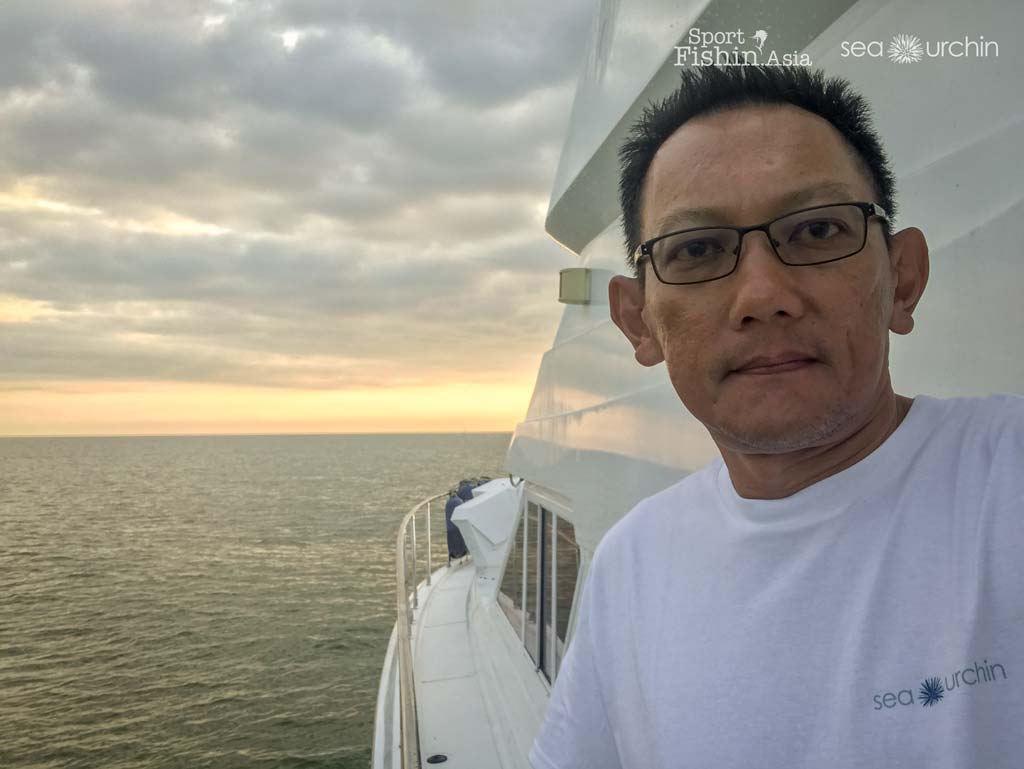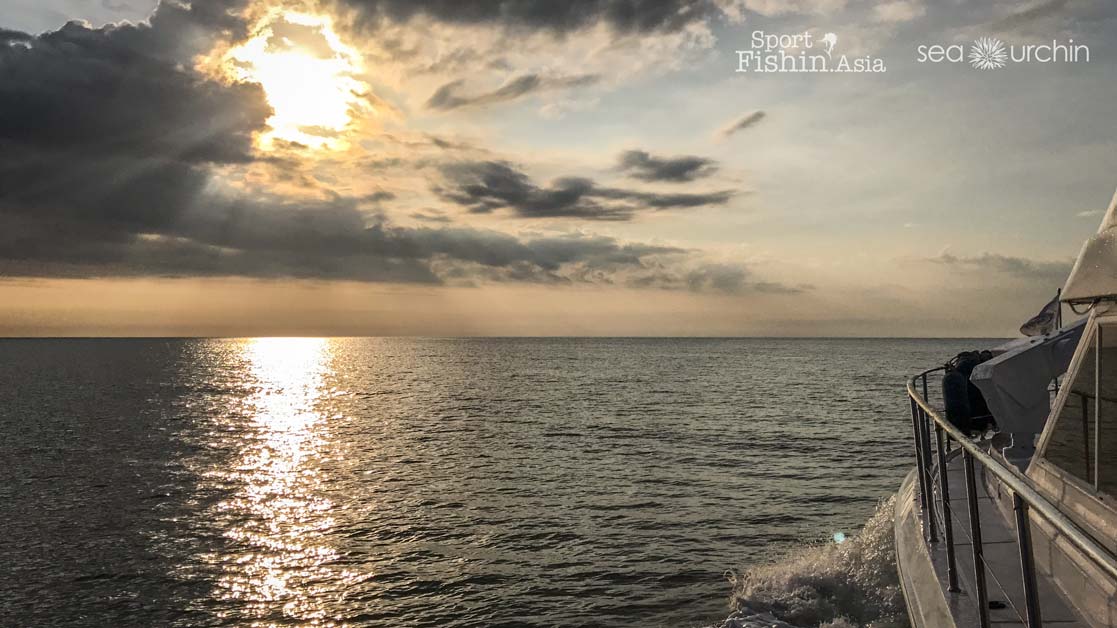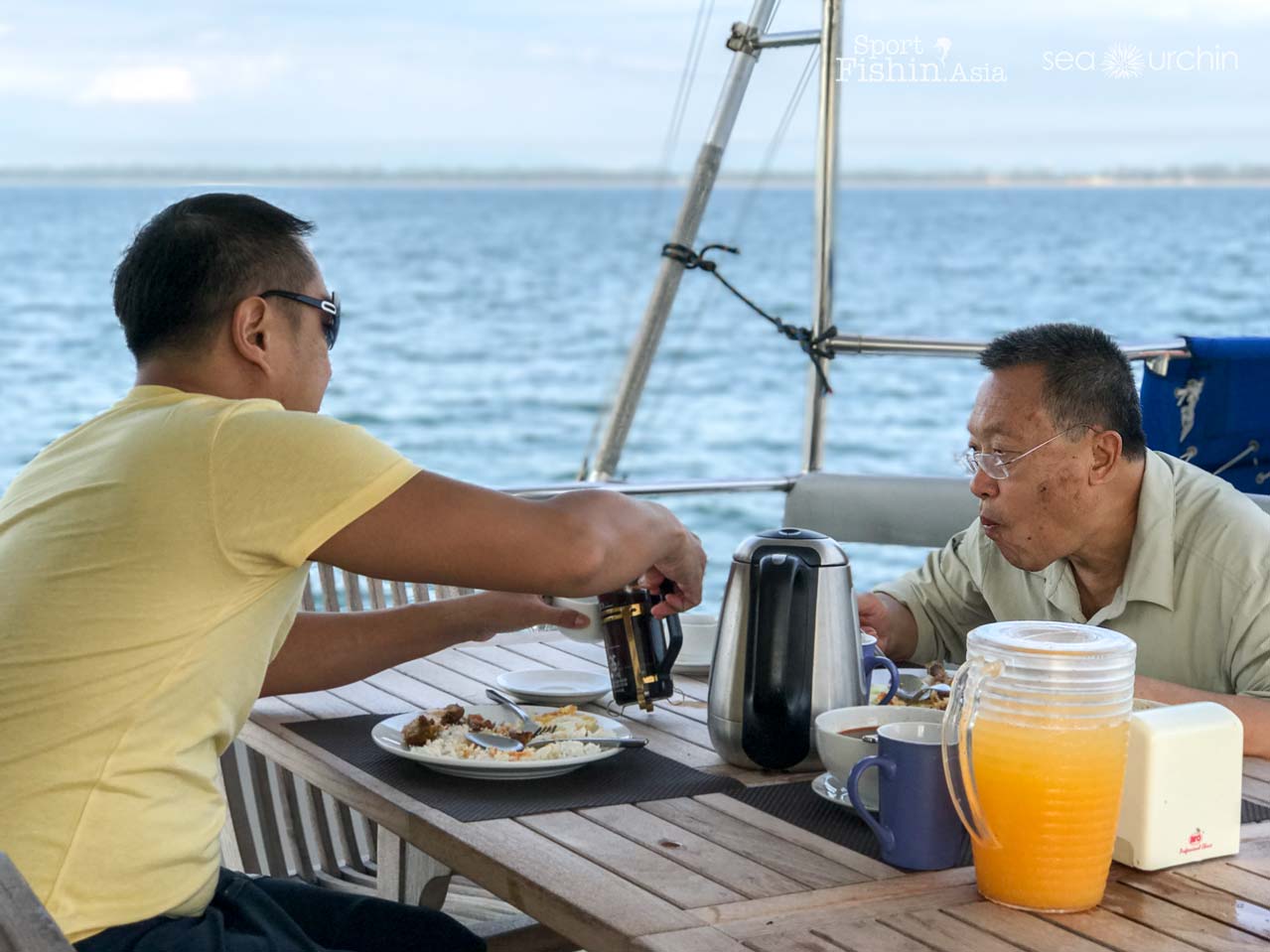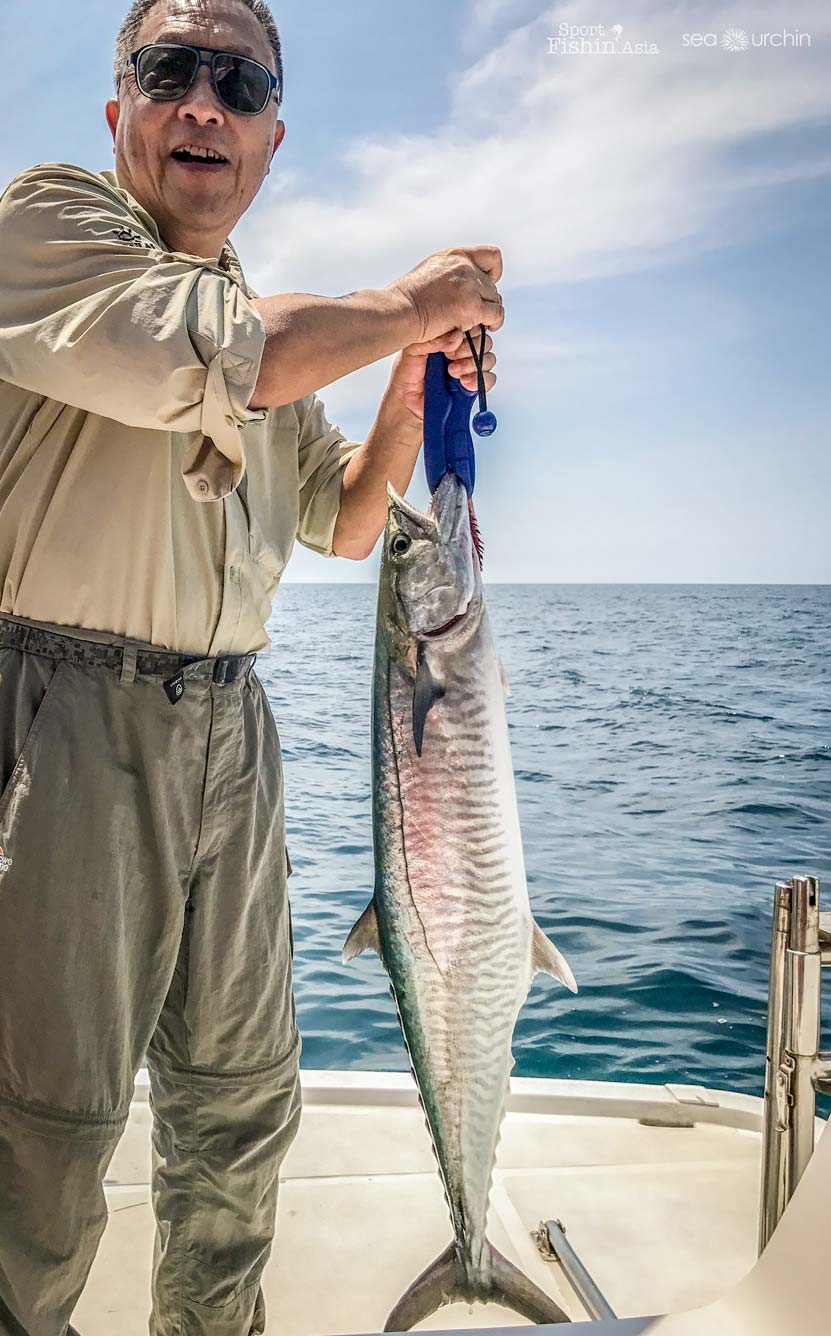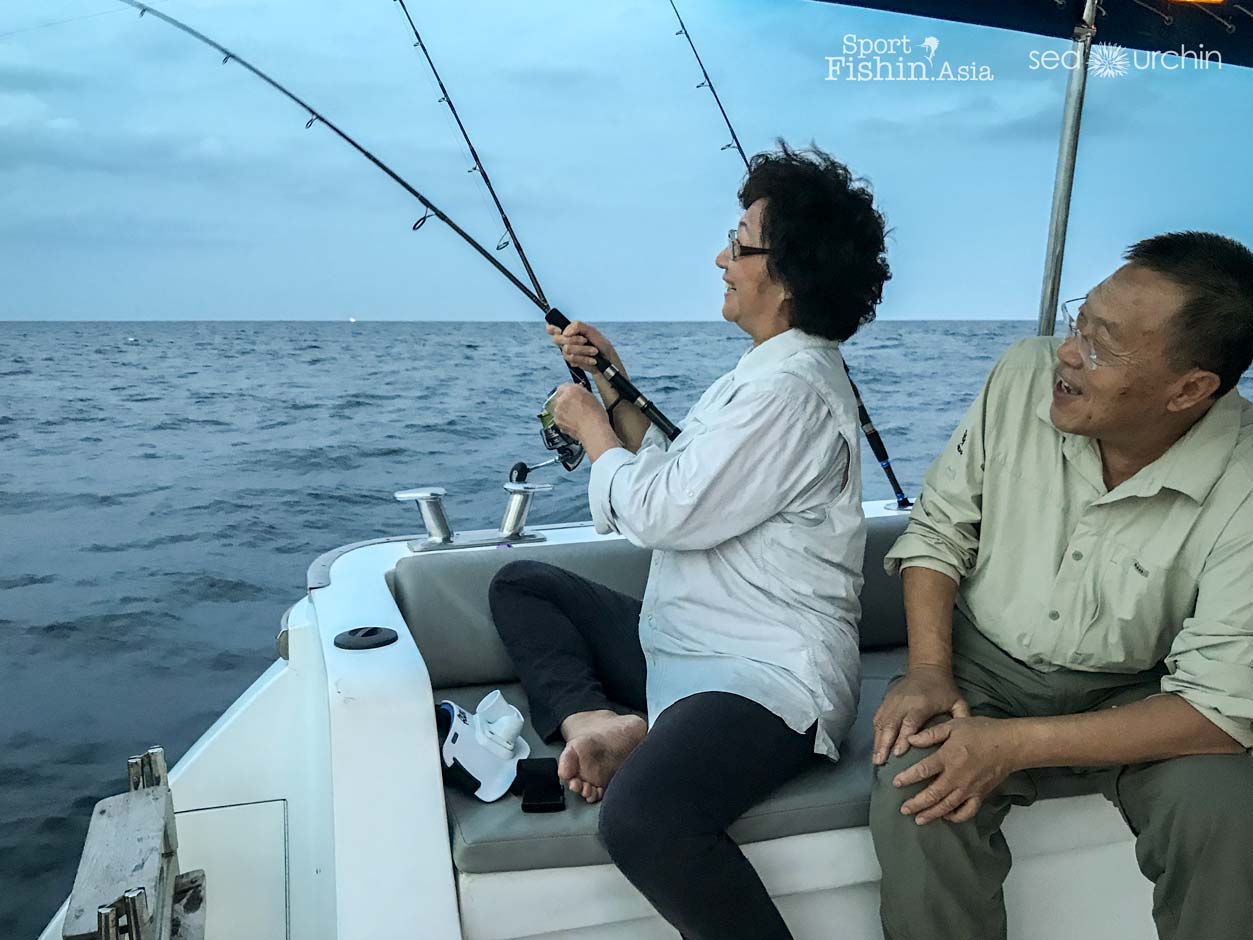 DAY 2
First full day out at sea for the family and crew. The wind picked up last evening and we anchored off an island for calmer waters.
What a magnificent morning to wake up to with a great view.
The month of May is not the hottest when it comes to sailfish fishing but like I always say, with so much variables when it comes to saltwater fishing, so often you just won't know how the day will turn out till you get out there.
Today cannot be more different from yesterday. Once we find fish, the action was furious and our guests was having a great time.