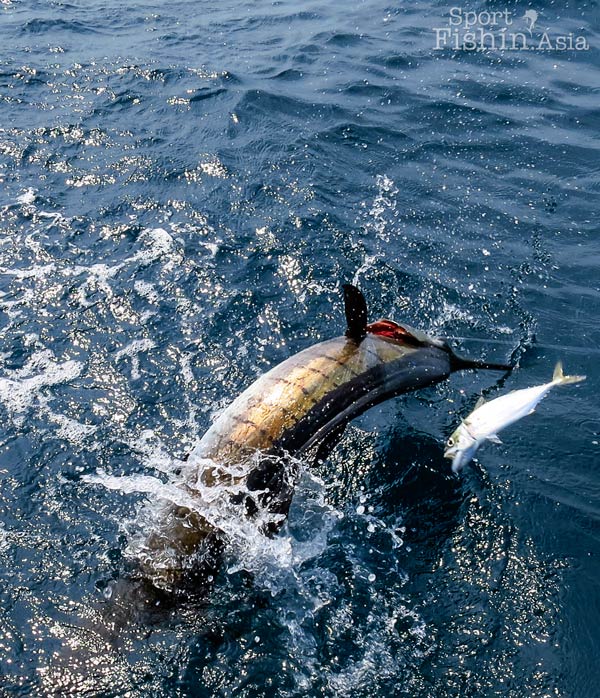 Over here at Kuala Rompin, the most popular method to catch sailfish is live bait. In the peak season numbers between 20 to 30 fish per boat is not unusual.
The most popular bait species are the slimy mackerel (ikan kembung), yellow tail scads (ikan selar), sardine (ikan tamban) and squid (sotong).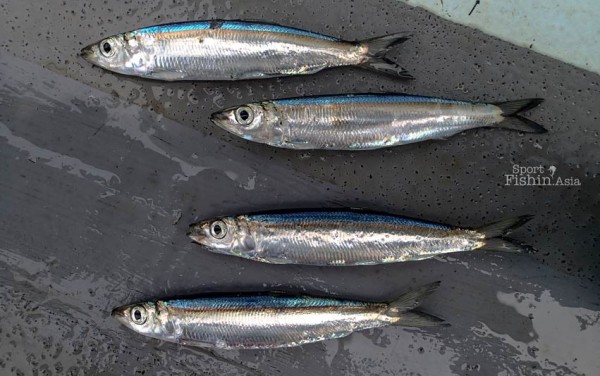 Smaller squids are preferred as large ones often does not produce good hook-up rates. This is due to the feeding habits of sailfish that likes to hang on to their food without swallowing it. Live squids can also make a mess of the live well by turning the water gooey black and biting other bait fish!
More and more sport fishing enthusiasts the world over are discovering the incredible sailfish fishery at Kuala Rompin, Malaysia – which also offers great value for the fishing and holiday. Book your trips early so you don't miss out the action. Contact us for more information today.