Get ready to be blown away with this post as there are so many incredible action shots!
Five incredible days on the water with the boys from Australia.
We get a lot of great people coming to fish with us. And I'm extremely grateful they keep coming back year after year.
Many of them are a lot of fun to fish with. Some really wacky ones that fill the boat and trip with endless laughter.
The wackiest is this crazy threesome made up of Dave, Darren and Ken.
Here are some pictures from one of their recent trips that is filled with not just fun but fish.
ACTION SHOTS FROM DAY 1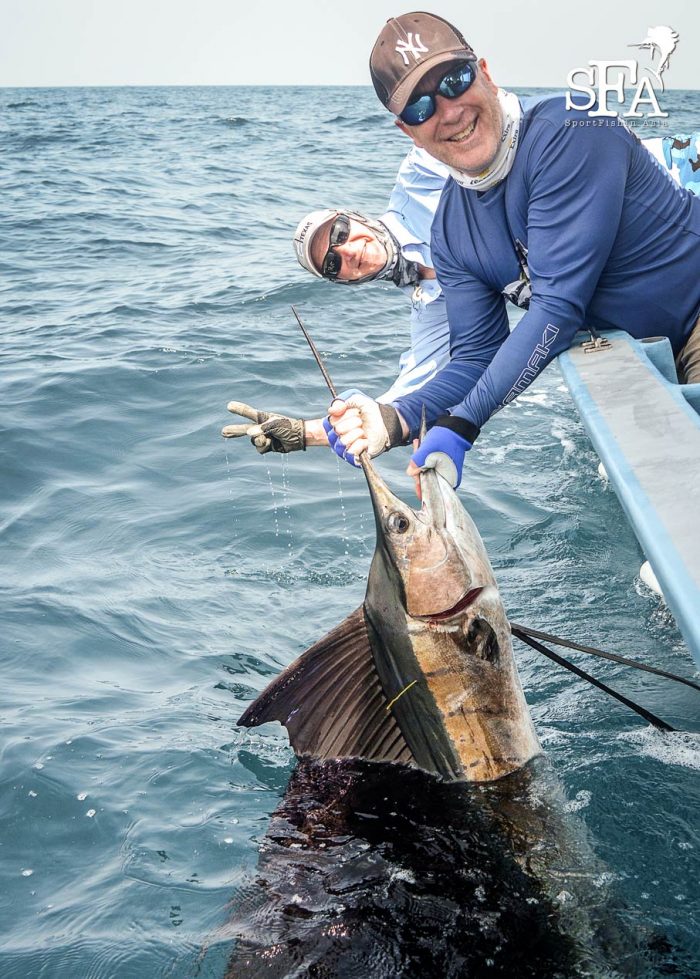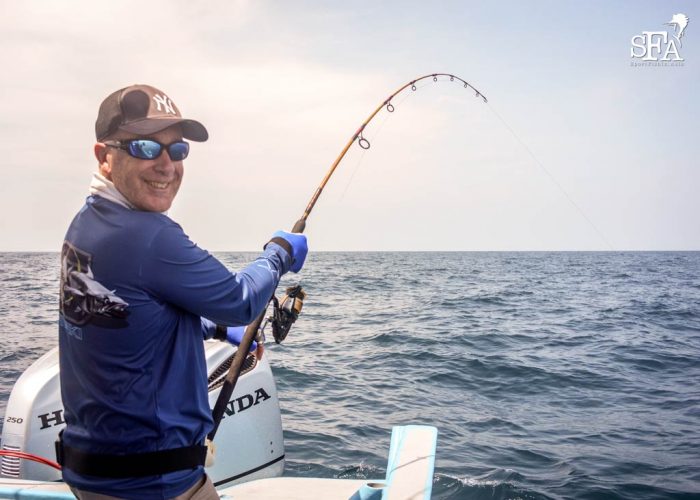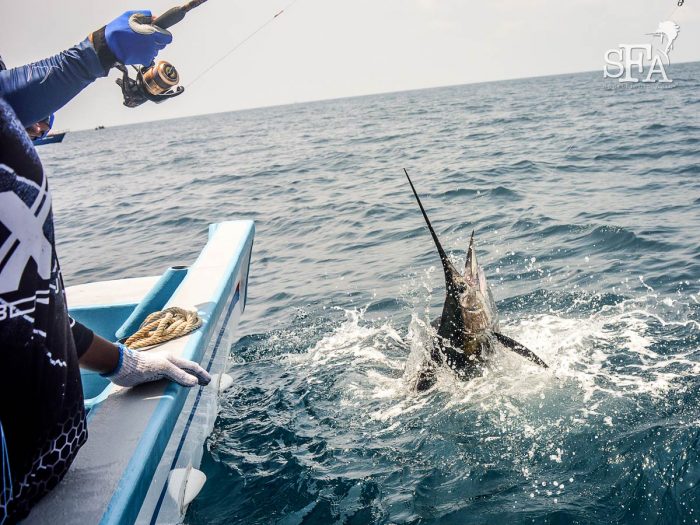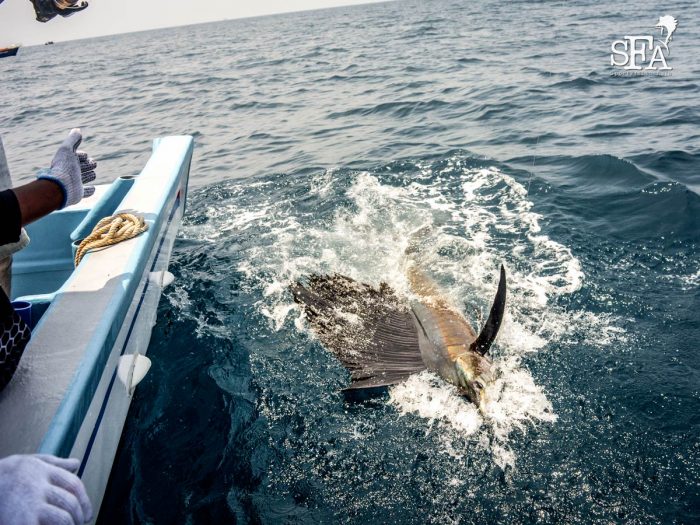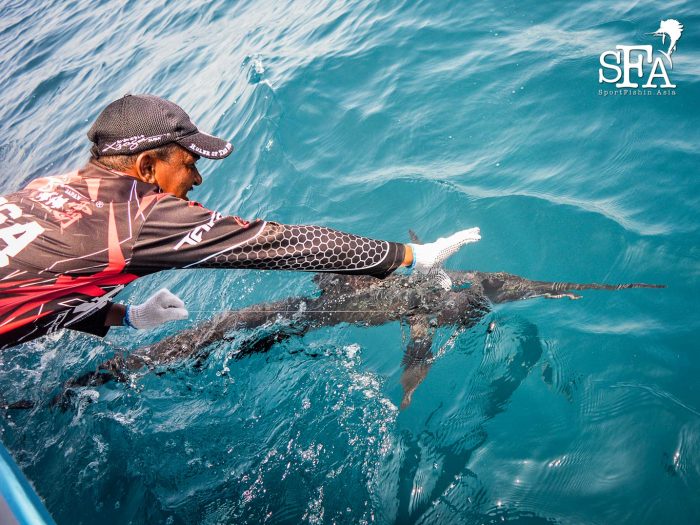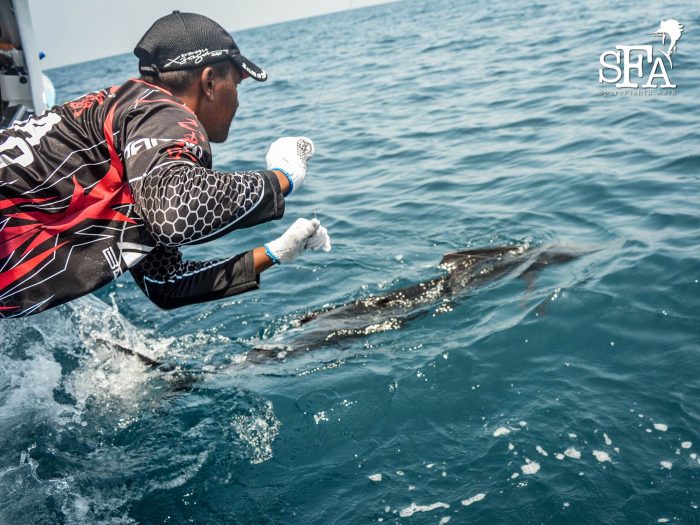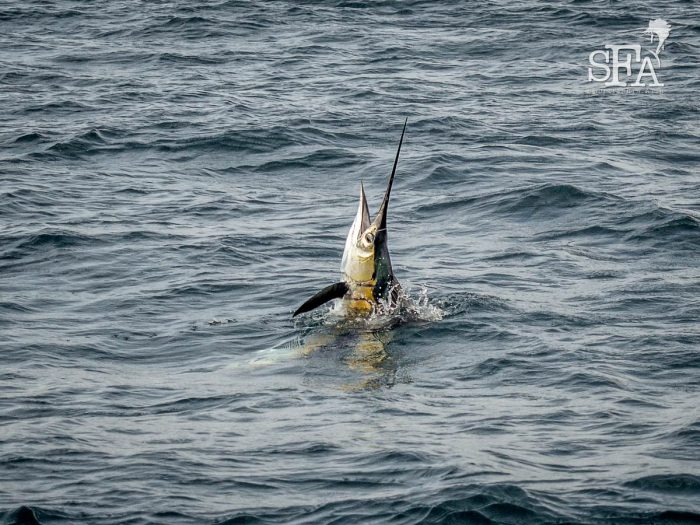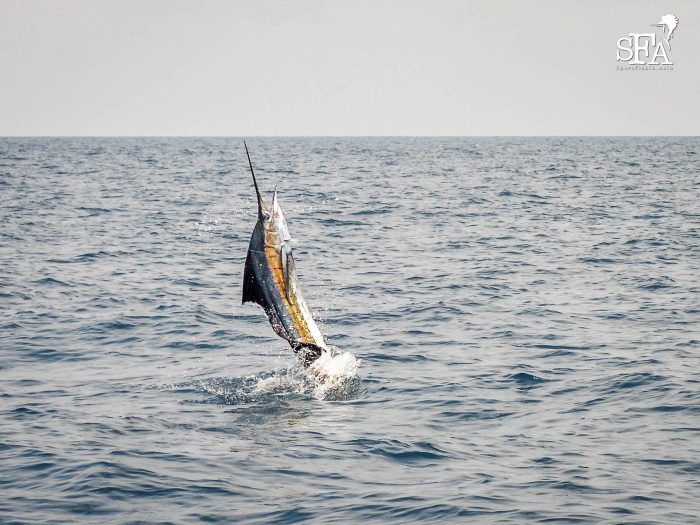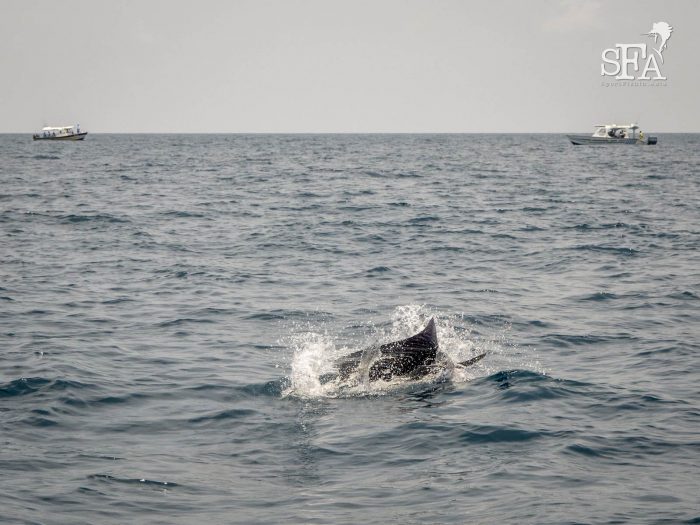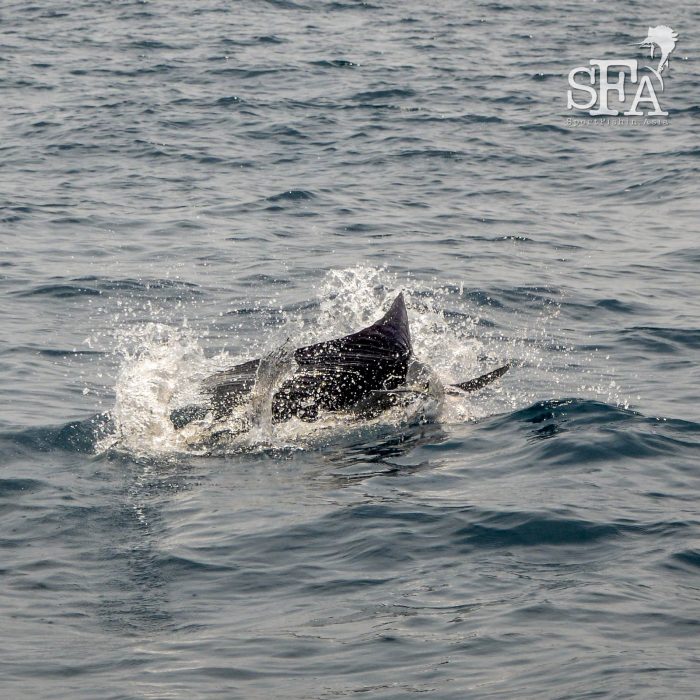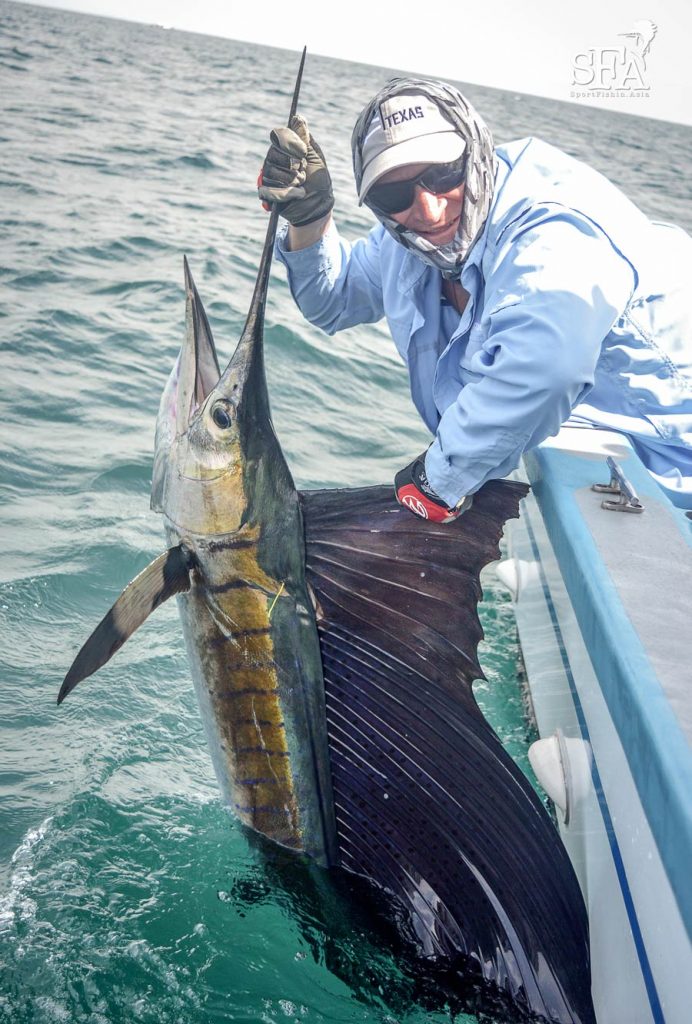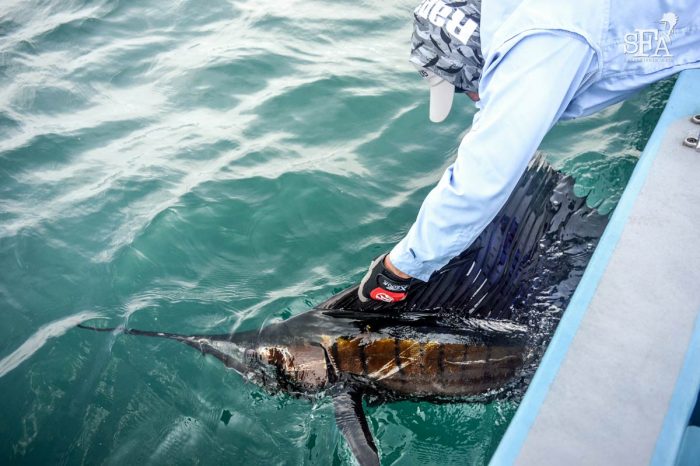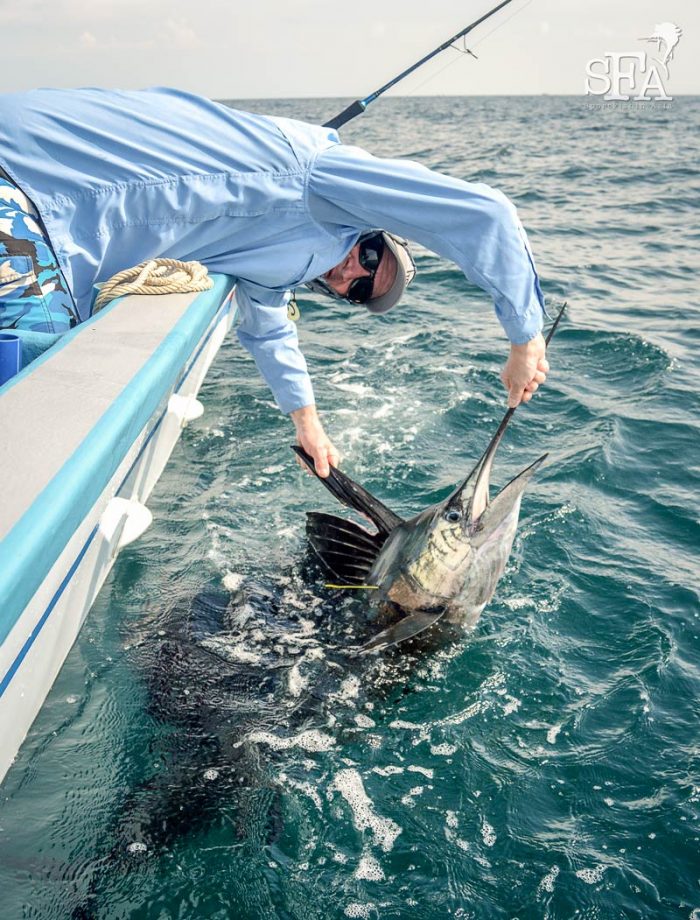 DAY 2
The boys started their day 2 Rompin rampage casting poppers and stickbaits for sailfish – a highly exciting way to catch these speedsters and one method of fishing that Ken and Darren have been engrossed in through their trips.
Day 2 turned out to be action packed mostly in the first half of the day.
ACTION SHOTS FROM DAY 2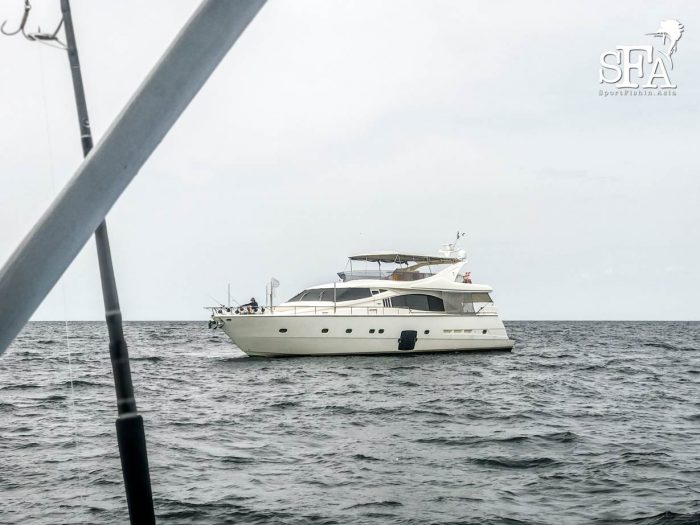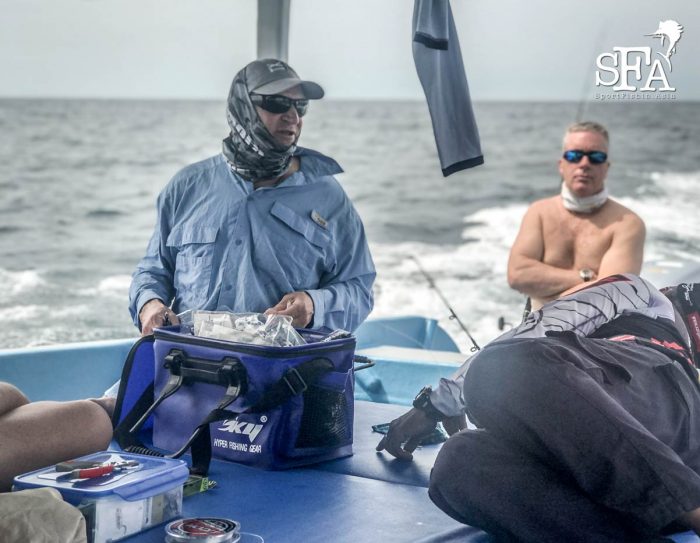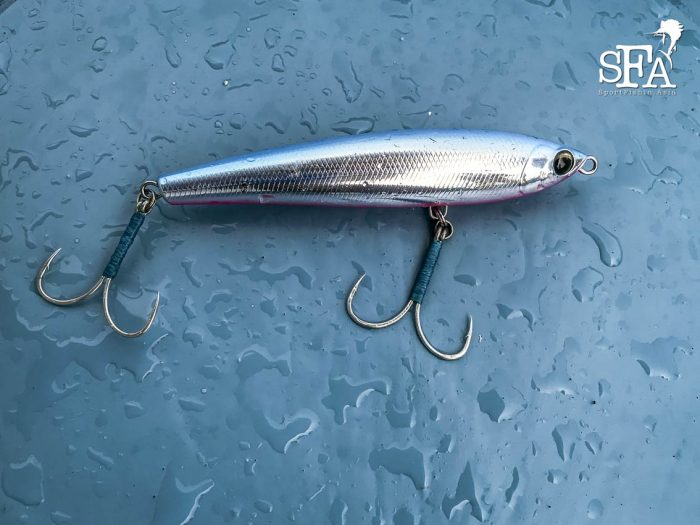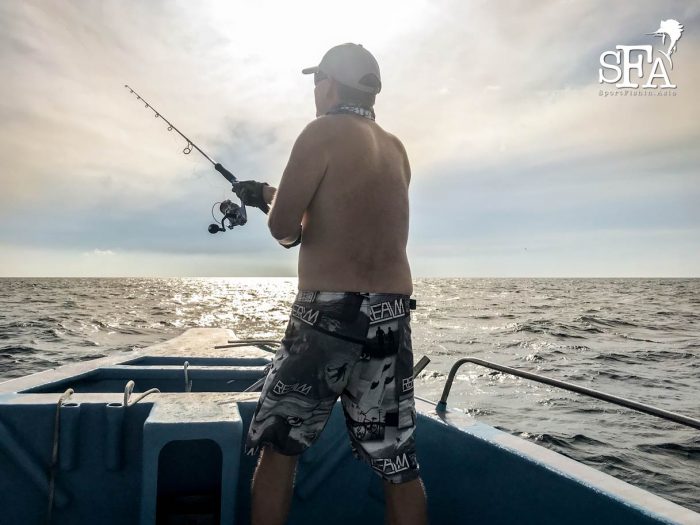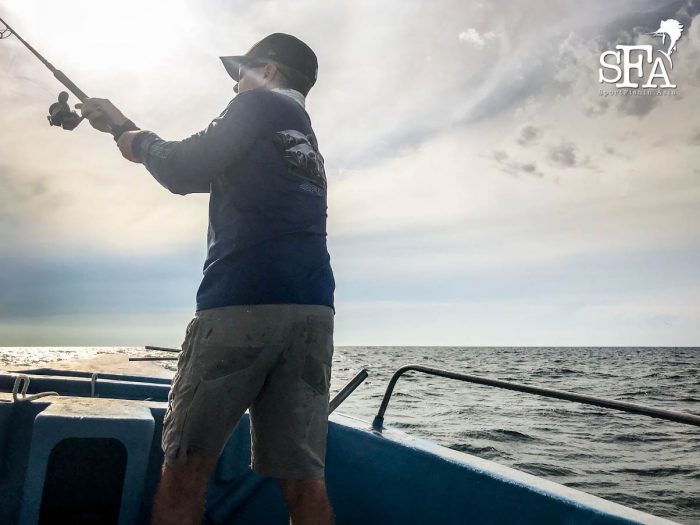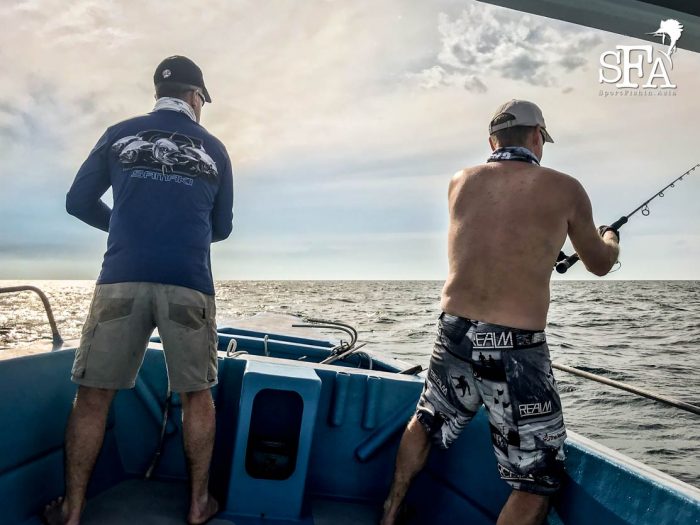 Double Trouble
Scenes of two sailfish taking off at the same time as Ken and Darren gets a double header.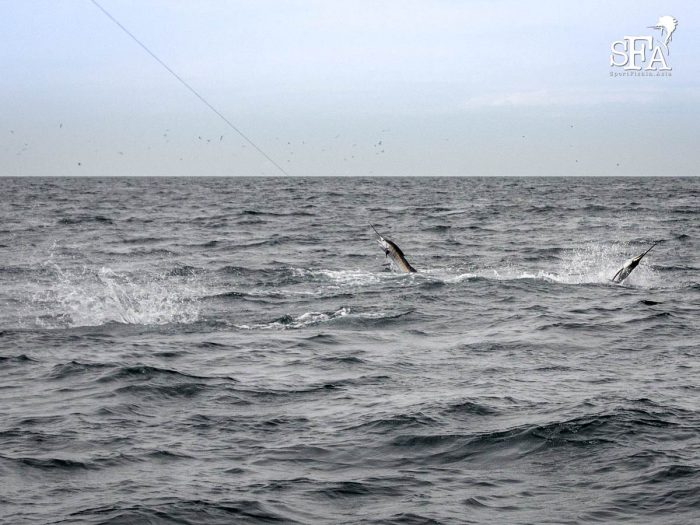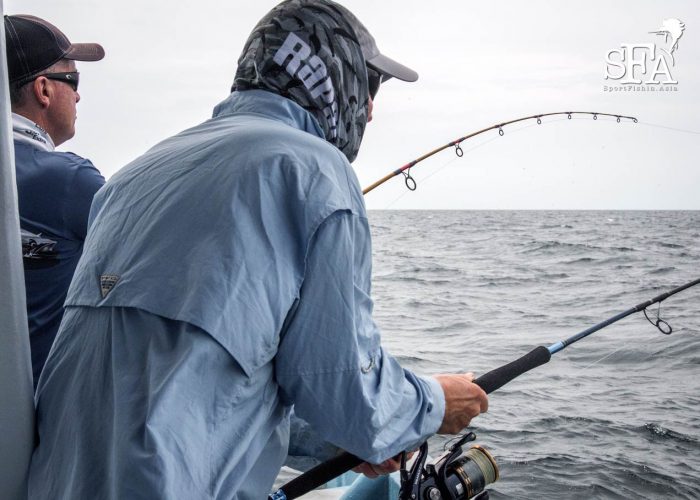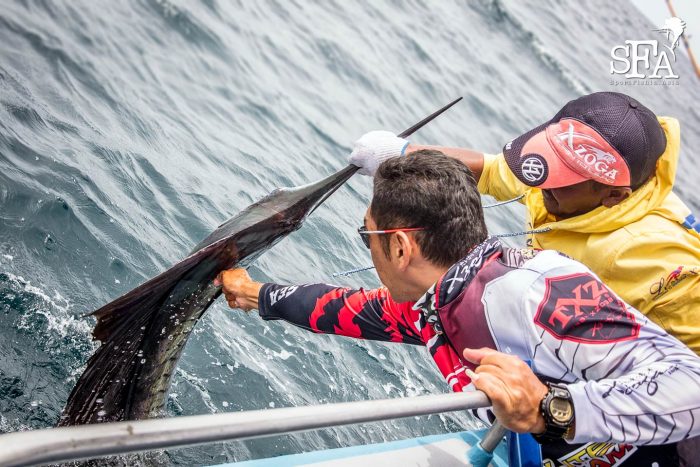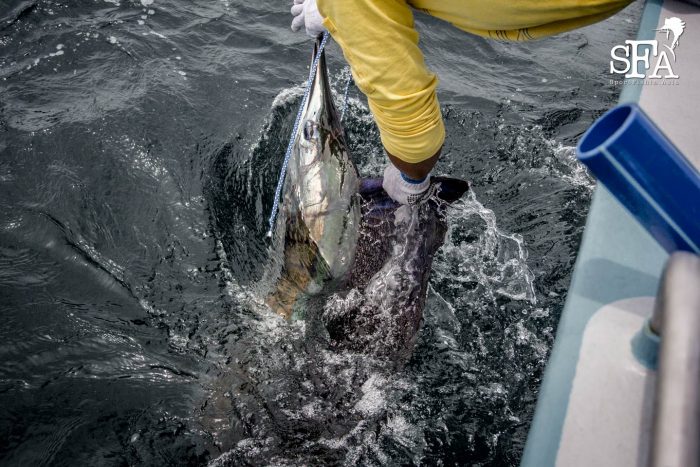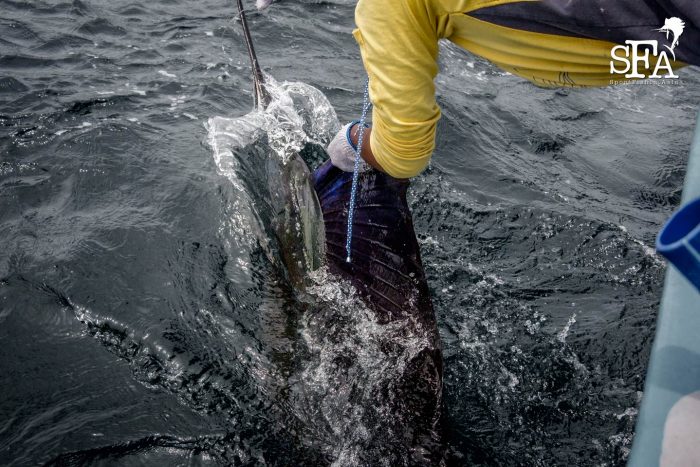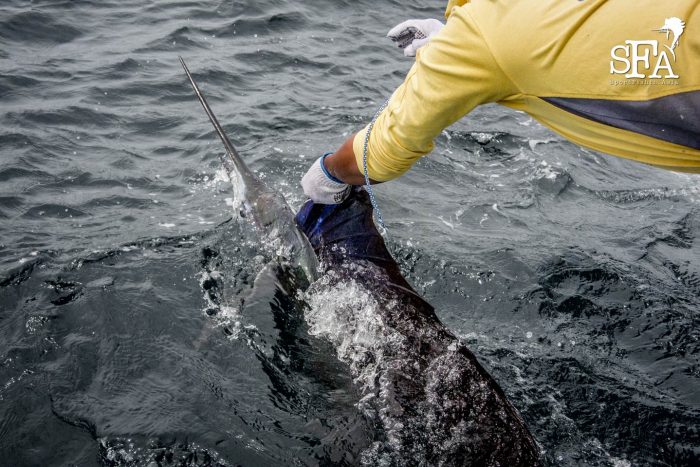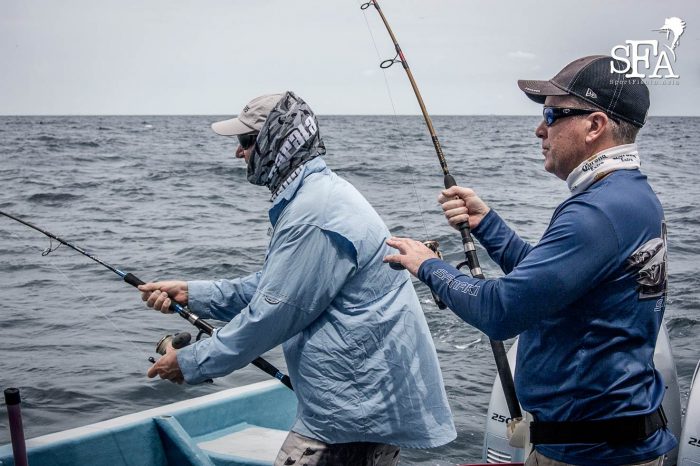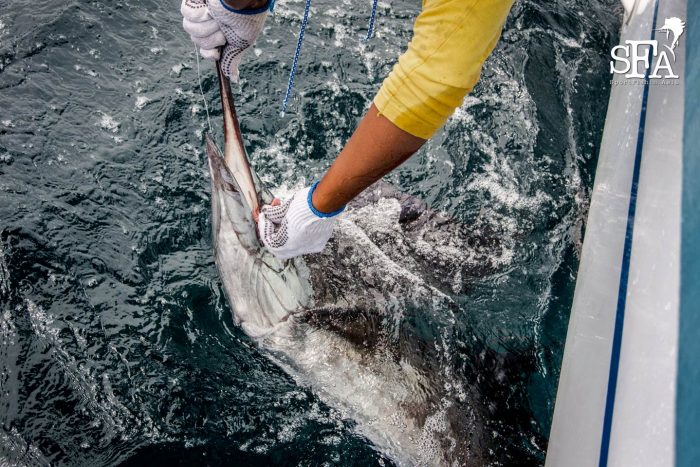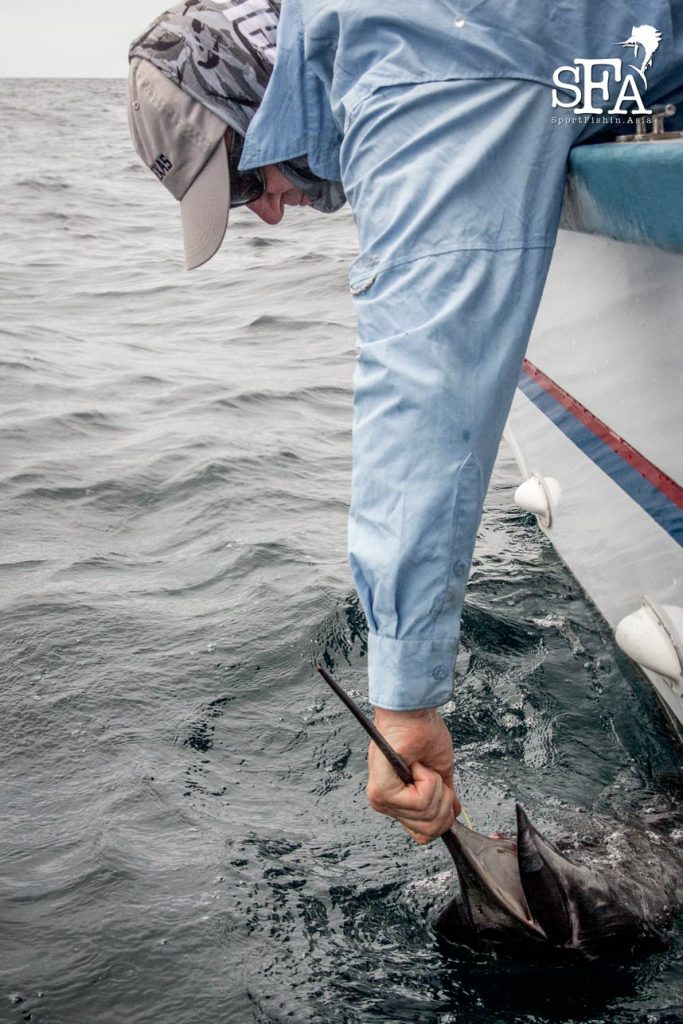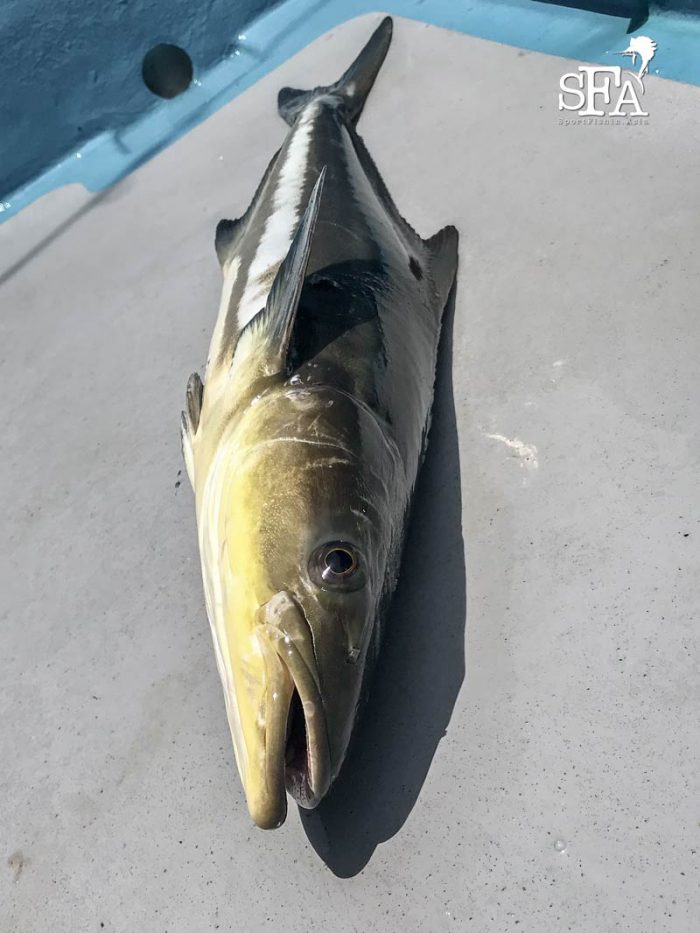 DAY 3
Another double hookup to kick off day 3 for the boys in Rompin. This time it's Dave and Darren.
Nearly every afternoon the water will come alive and 'boil' with feeding frenzies.
We could see predators such as Spanish mackerel, hundreds of queenfish, trevallies, and others working the bait fish just under the surface.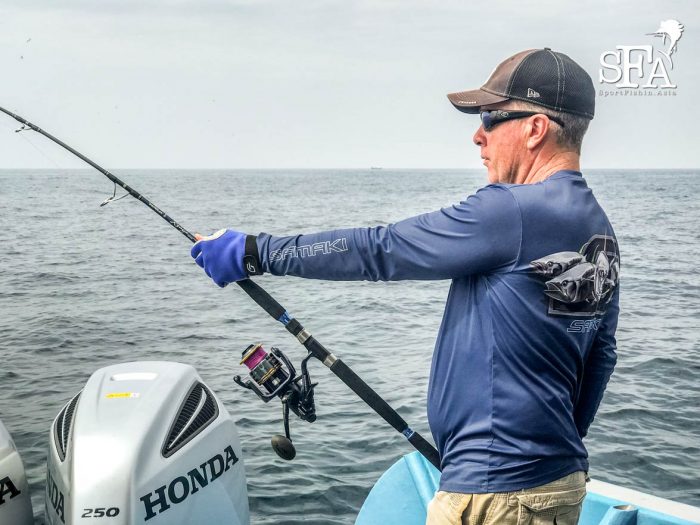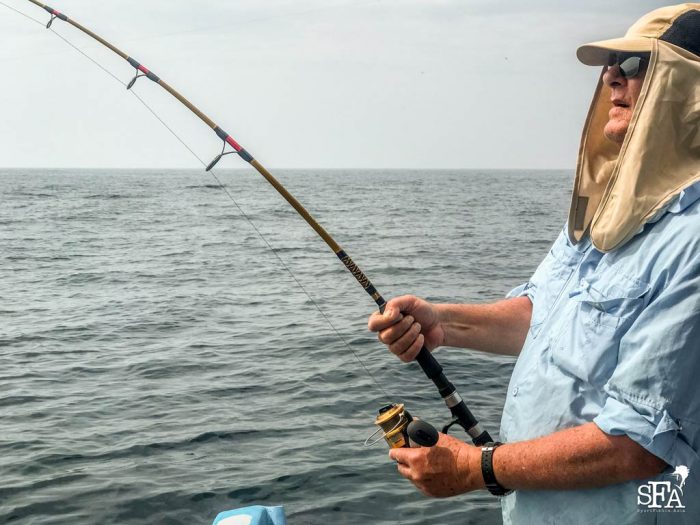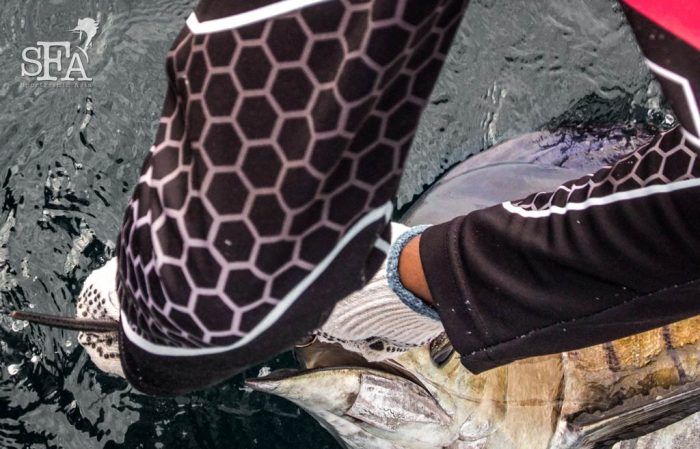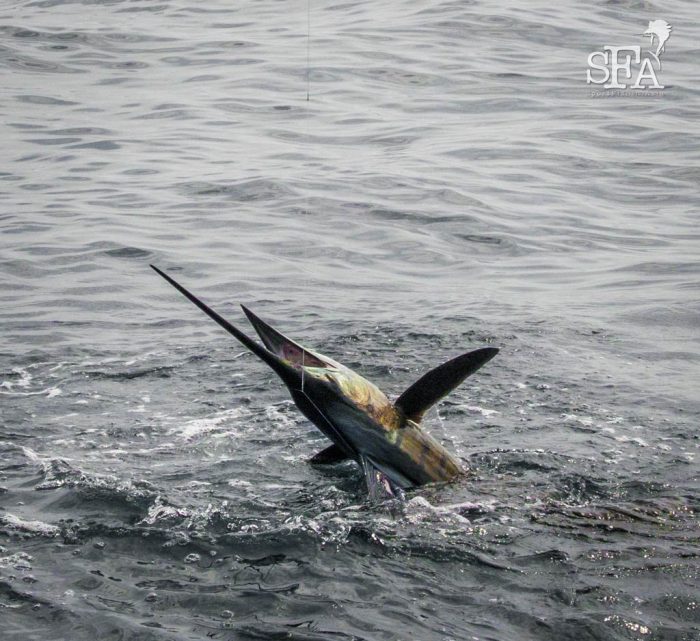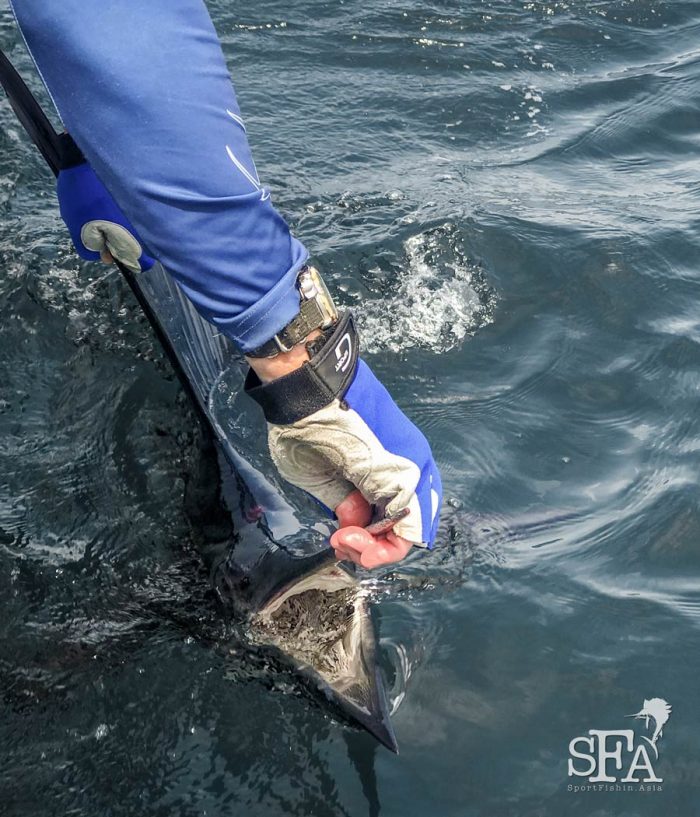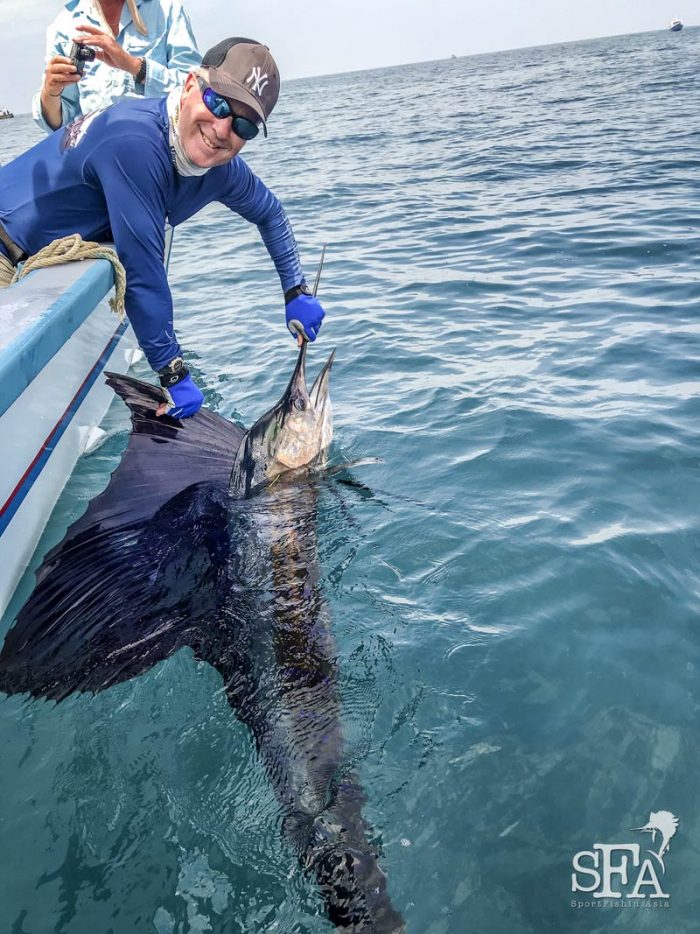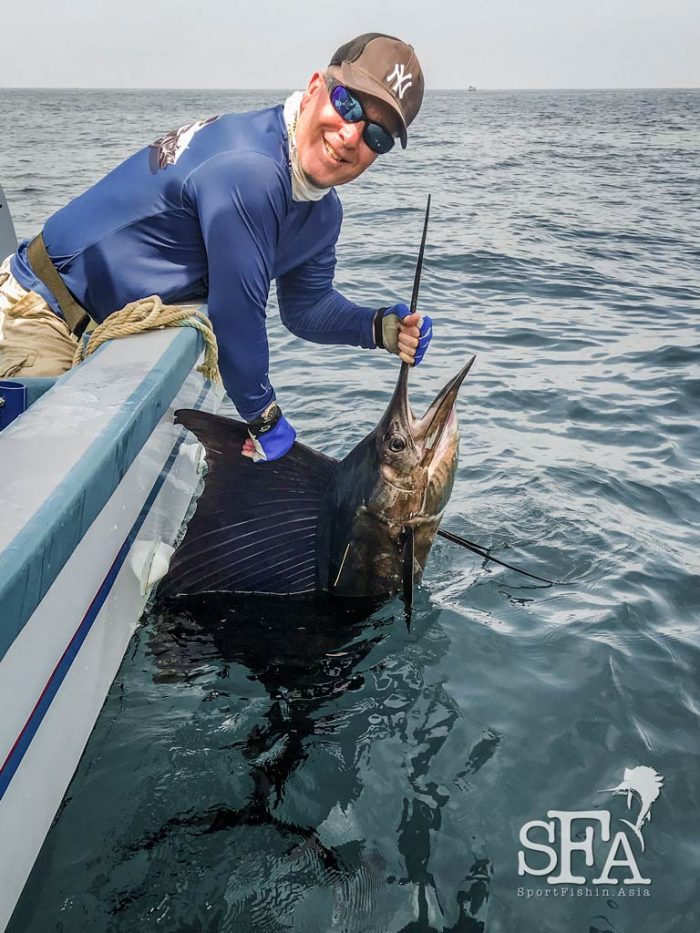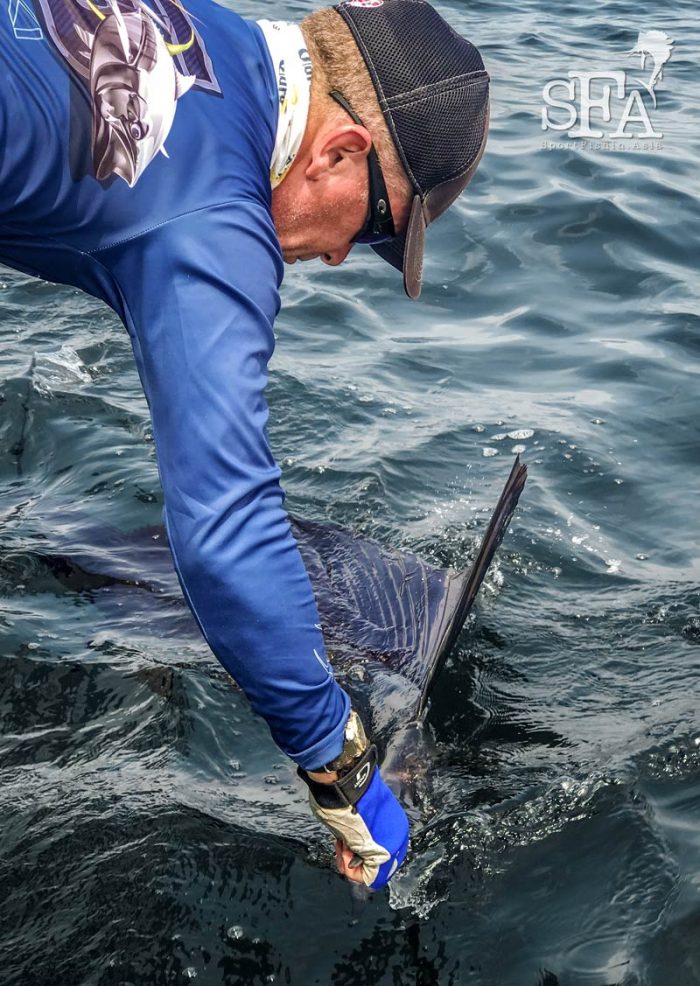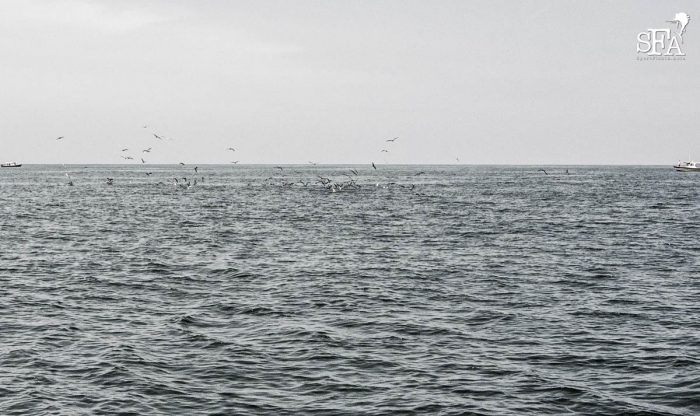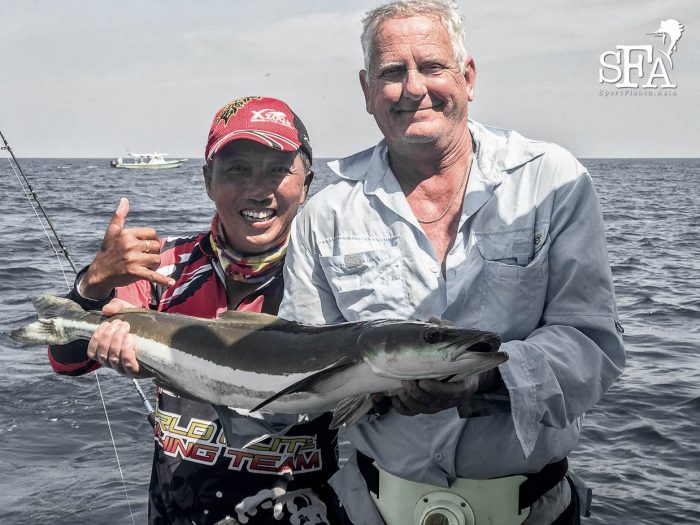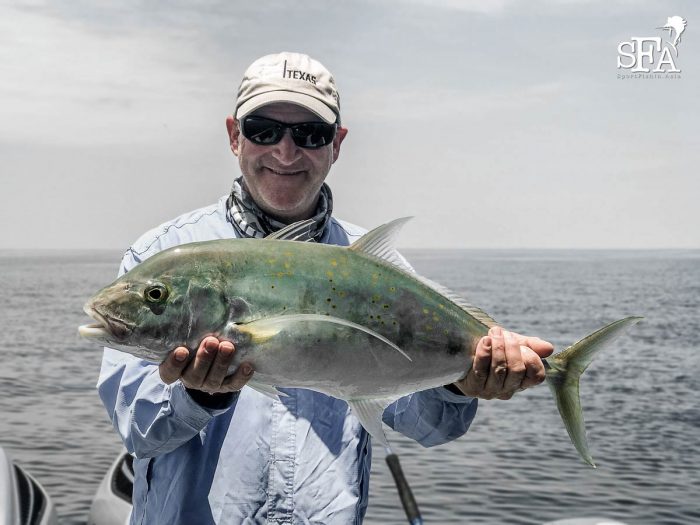 DAY 4
The fourth day starts off with more crazy action. The first sailfish goes ballistic and puts on a crazy show for everyone.
A sequence of jumps and tail-walk photos and why sailfish are one of the most spectacular saltwater sport fish there is.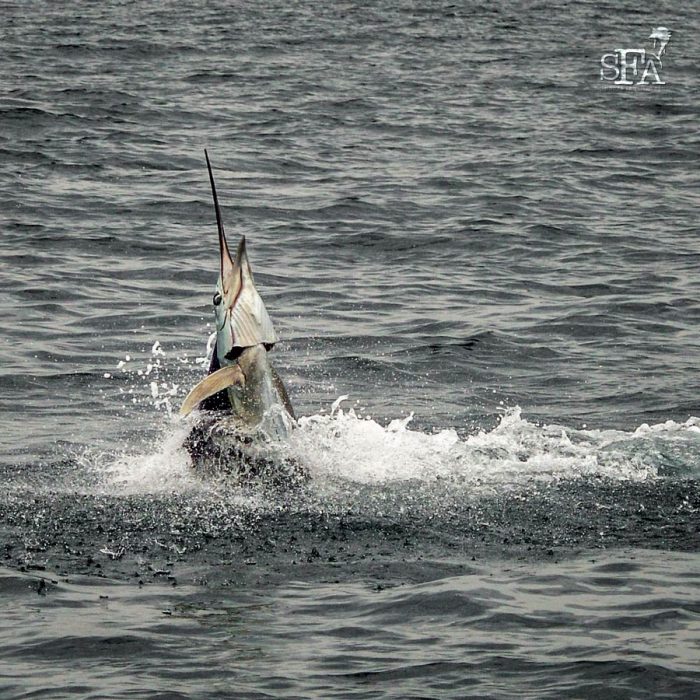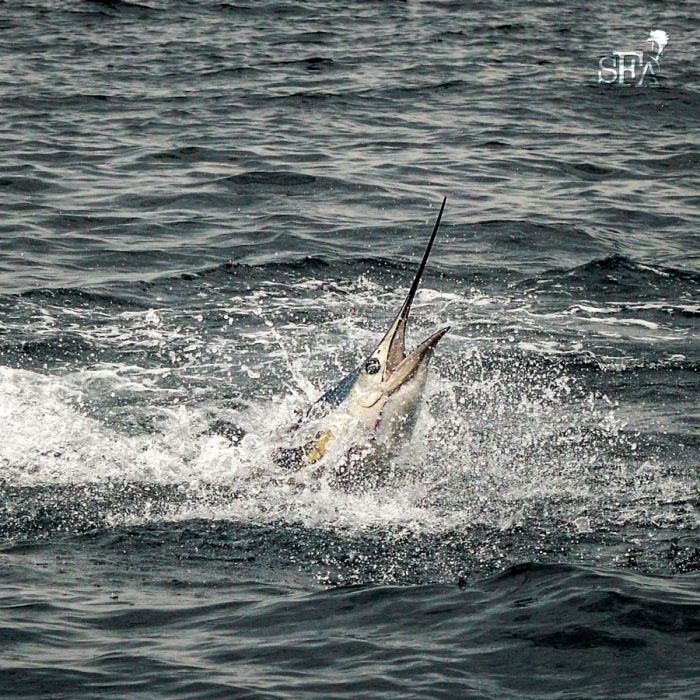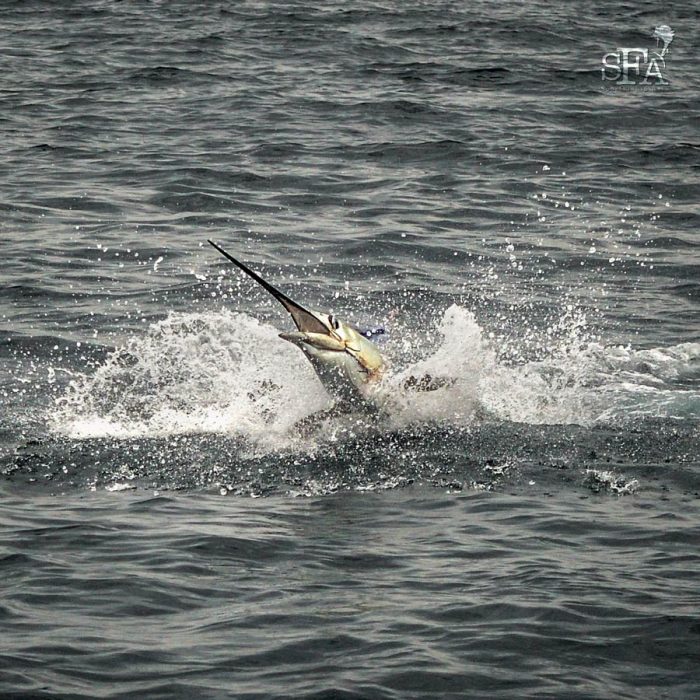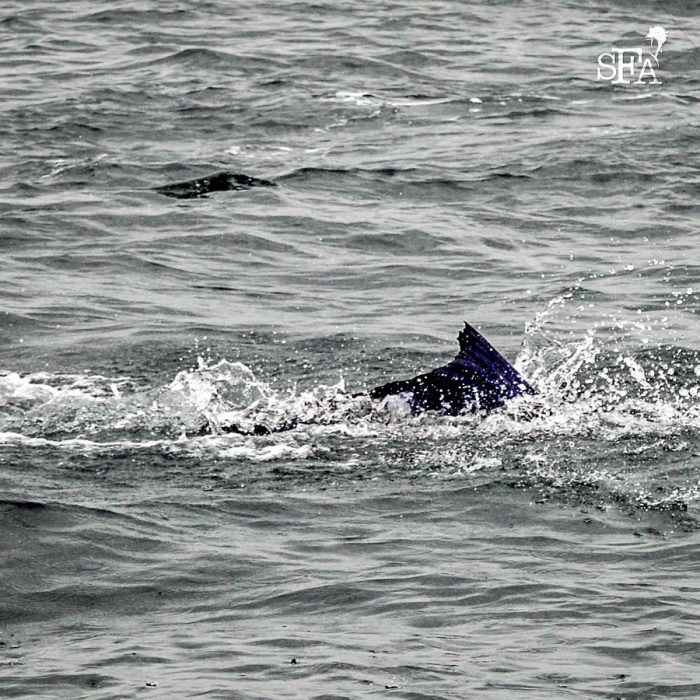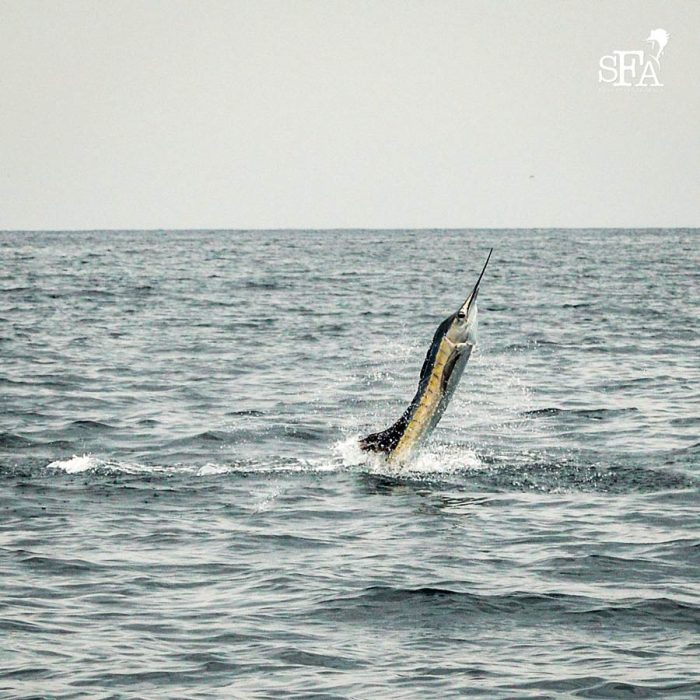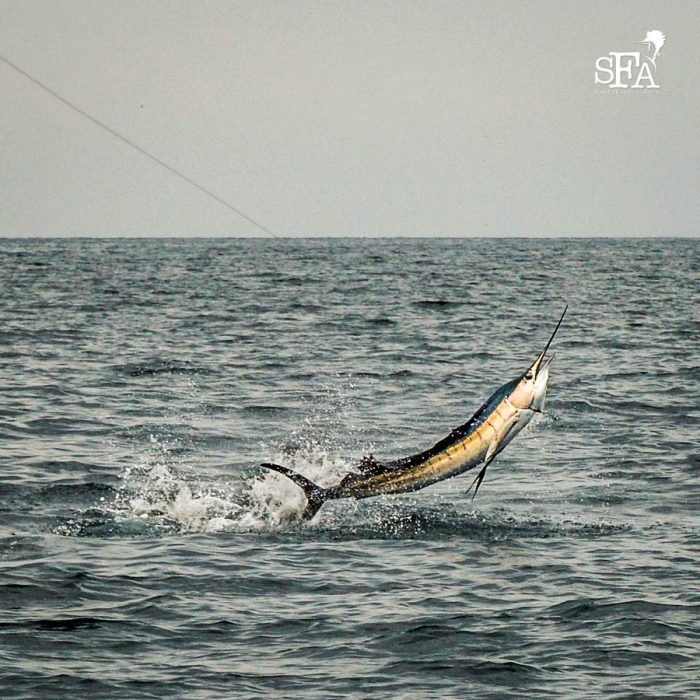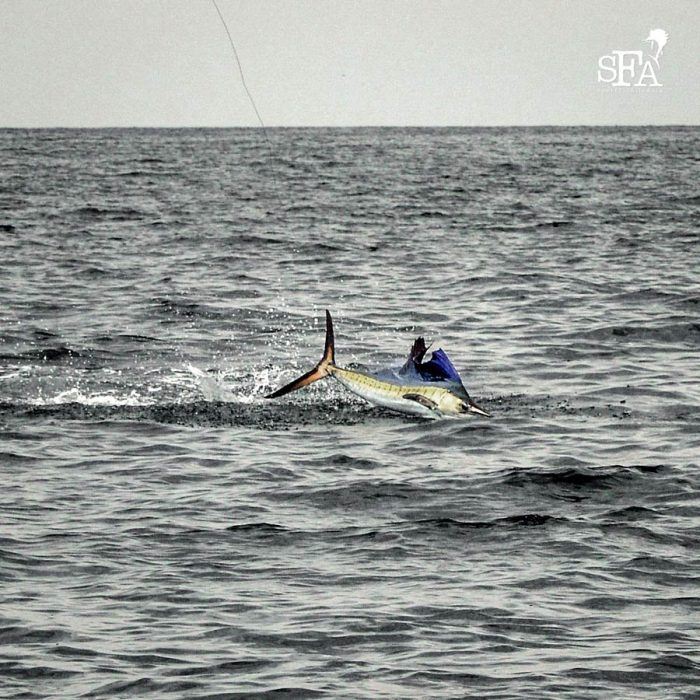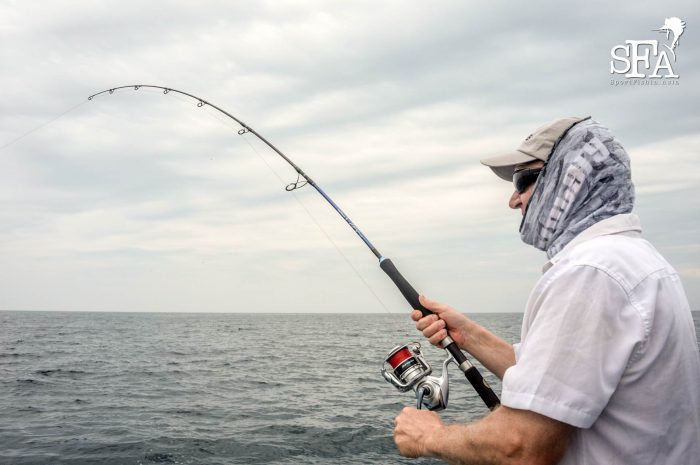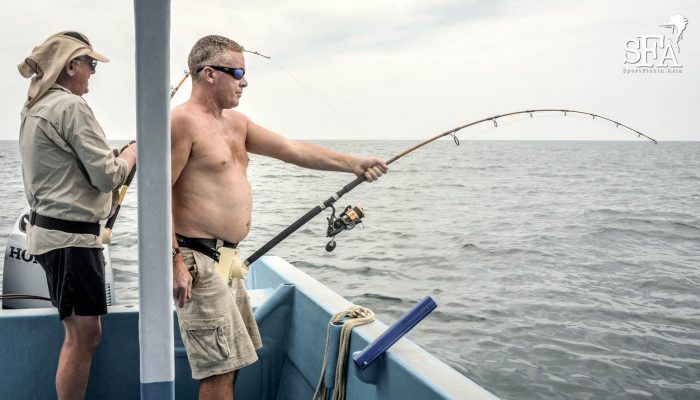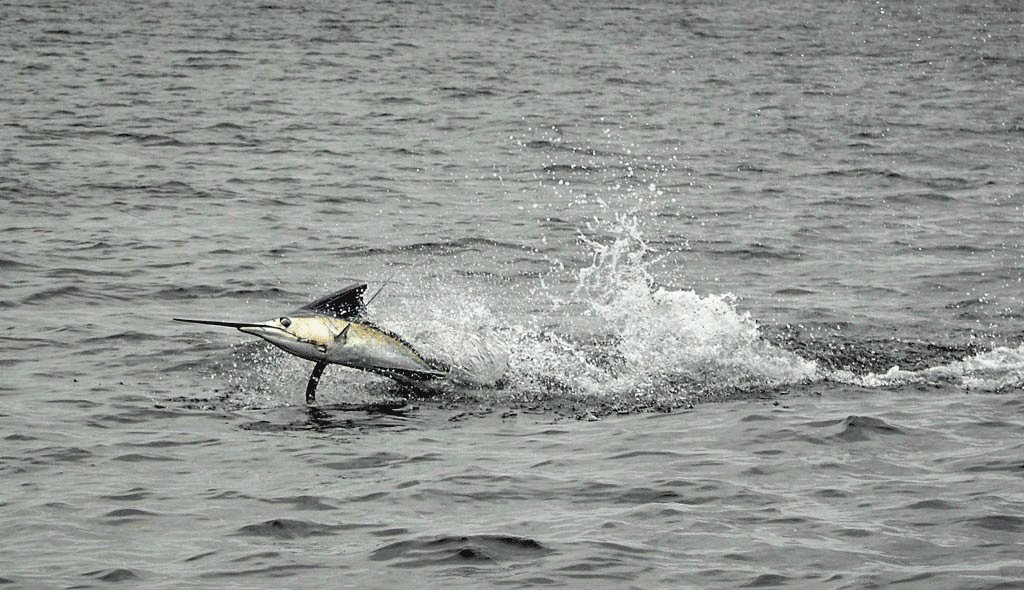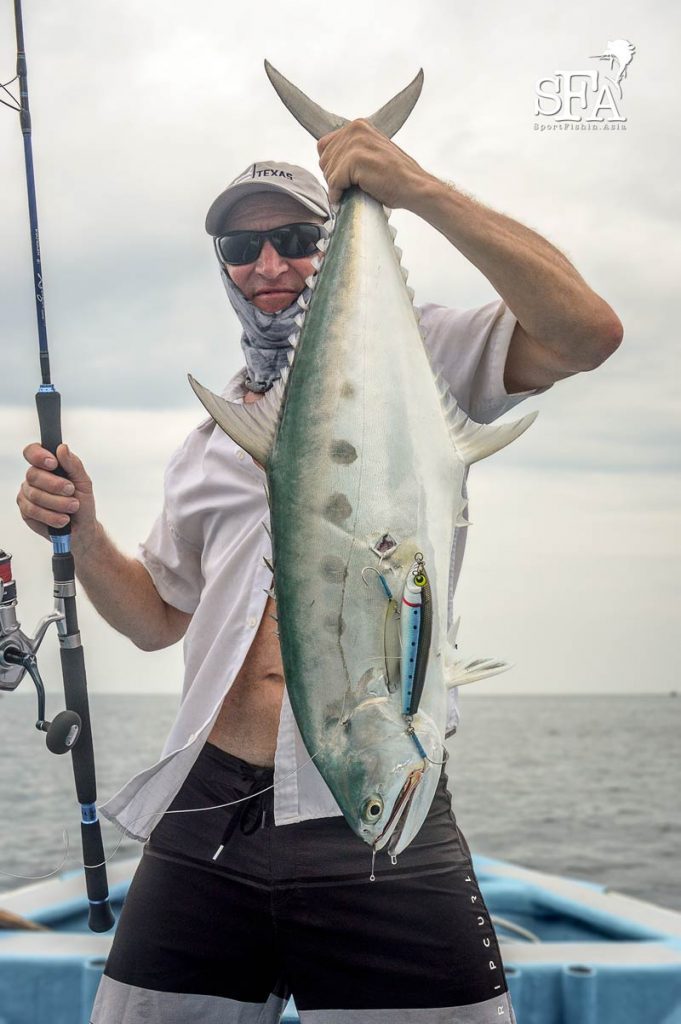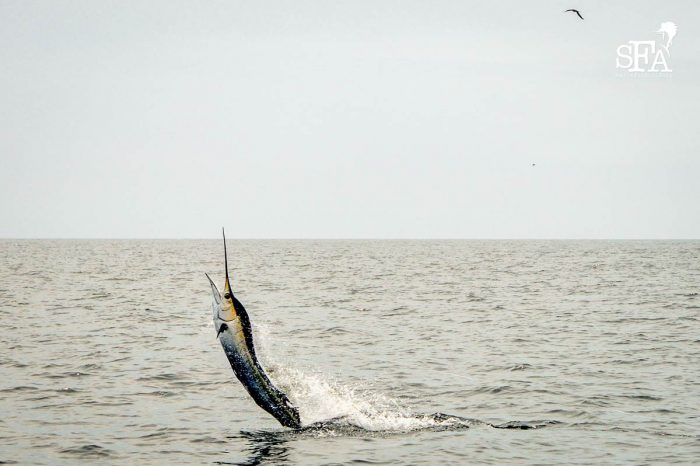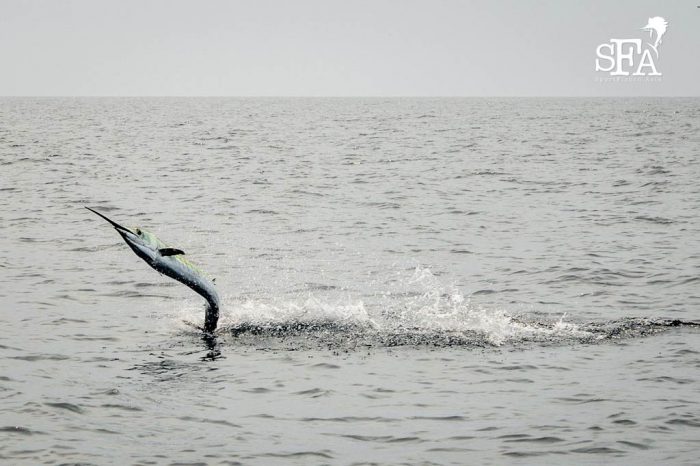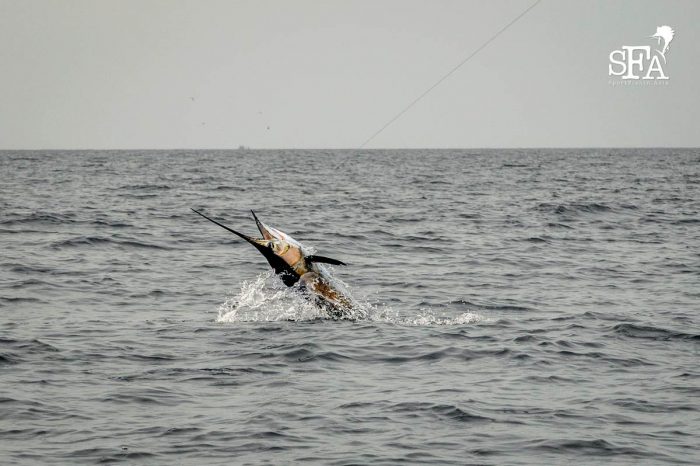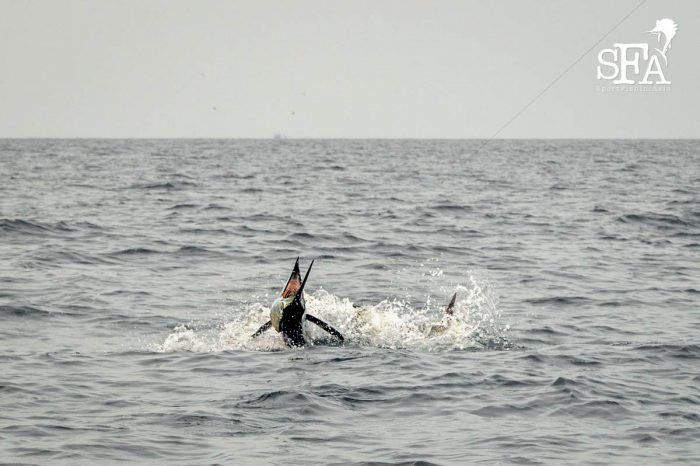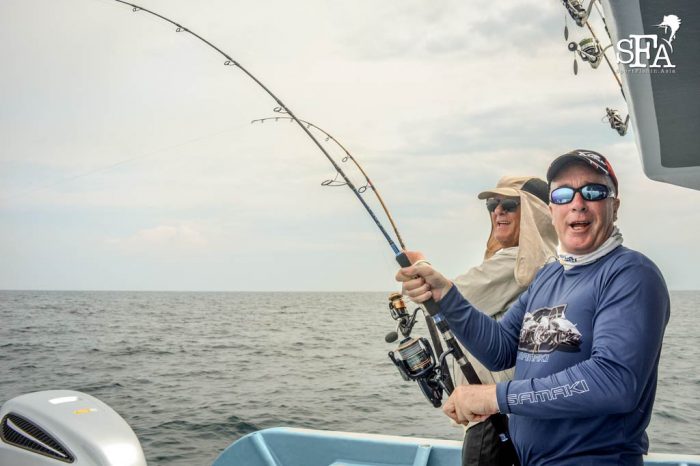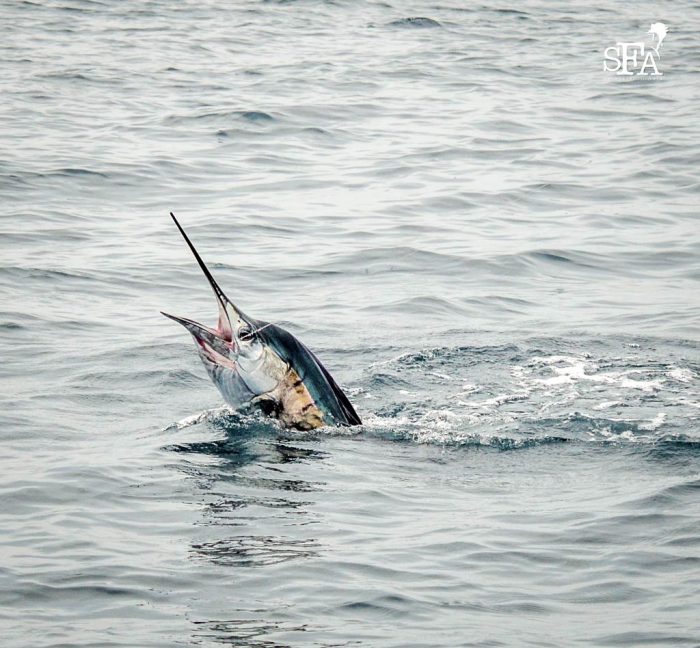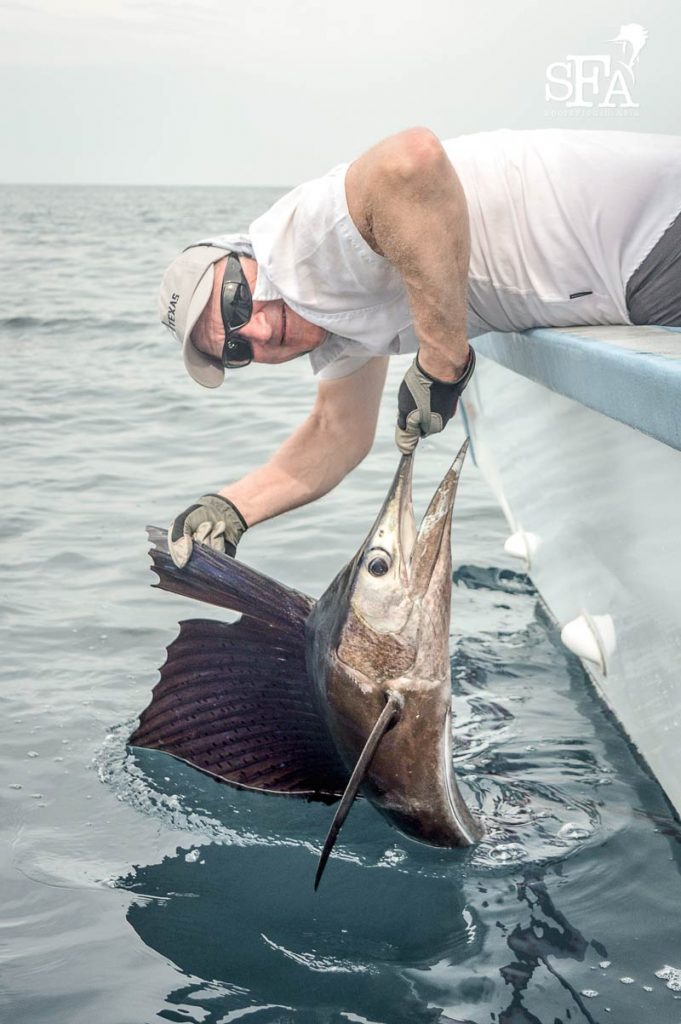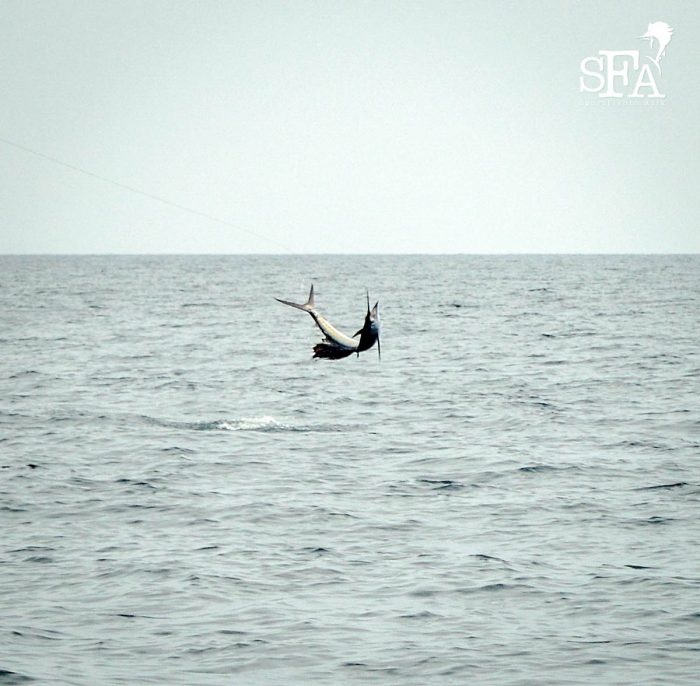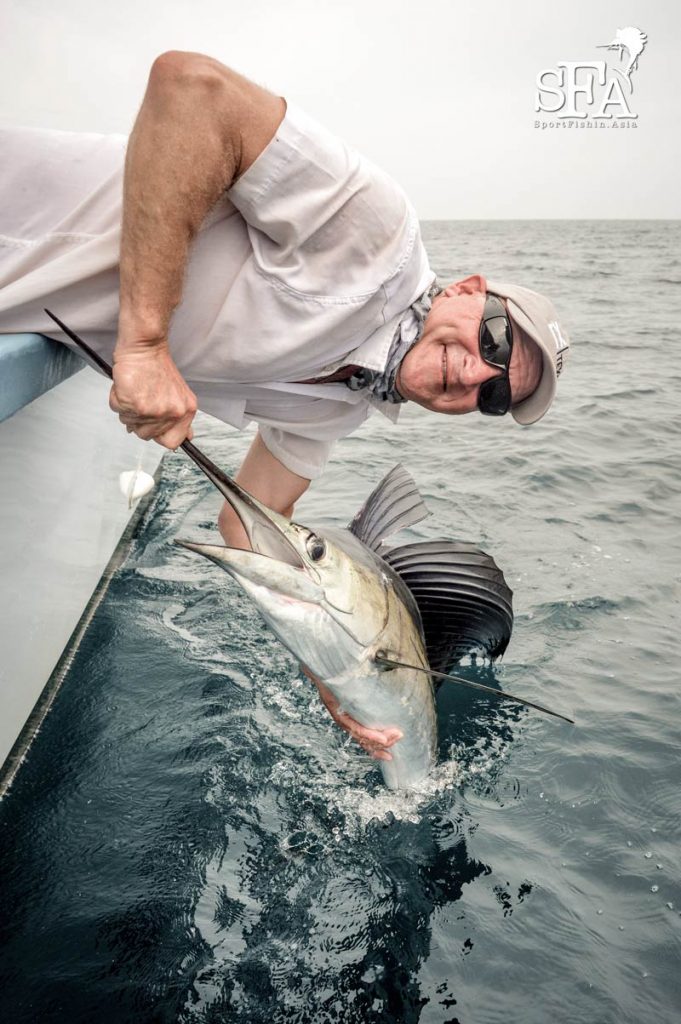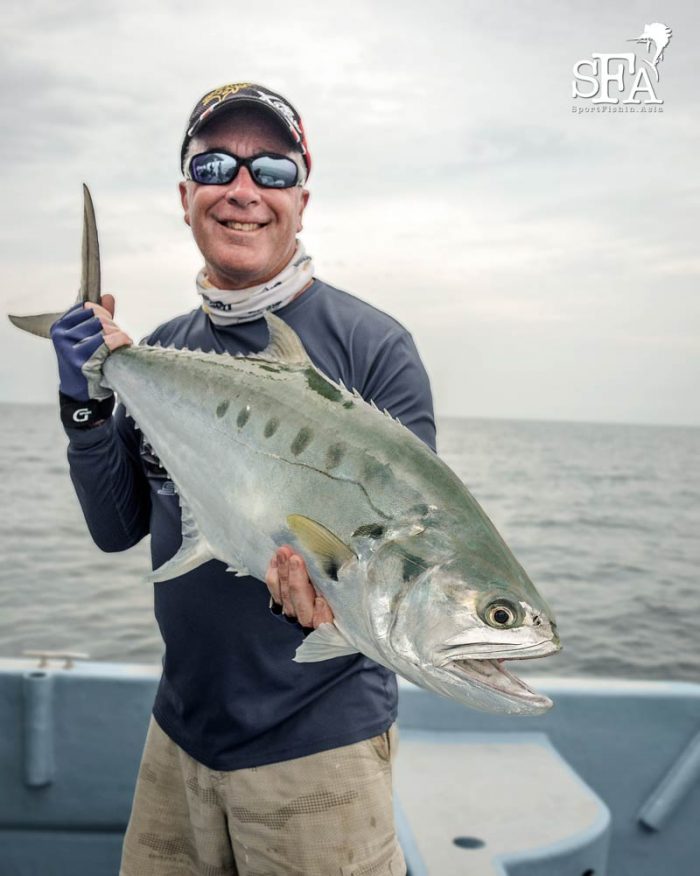 DAY 5
Day four was certainly epic. What will day five and the final day bring for the boys in Rompin?
Here are some action shots from the final day.