What a day it turn out to be for Geoffrey who's on his second trip here to Kuala Rompin fishing with us.
His first fishing trip to Rompin was with good friends, Graham and "Wookie" in 2016.
This trip, Geoff took a holiday in Tioman island on his own before Graham joined him for fishing in Rompin.
Expect The Unexpected
It is 17 August and the peak season is in full swing with plenty of sailfish already in. We took a gamble and not go where most of the charter fleet headed, and we were well rewarded.
We did not have to wait long for the first bite and Geoff is first on the rod.
The line went out steadily but quickly and the drag was engaged to set the circle hook into that first fish of the day.
The Penn Slammer III reel screams and shouts of excitement rang out as a decent black marlin breaches the surface jumping away from the boat at the port side!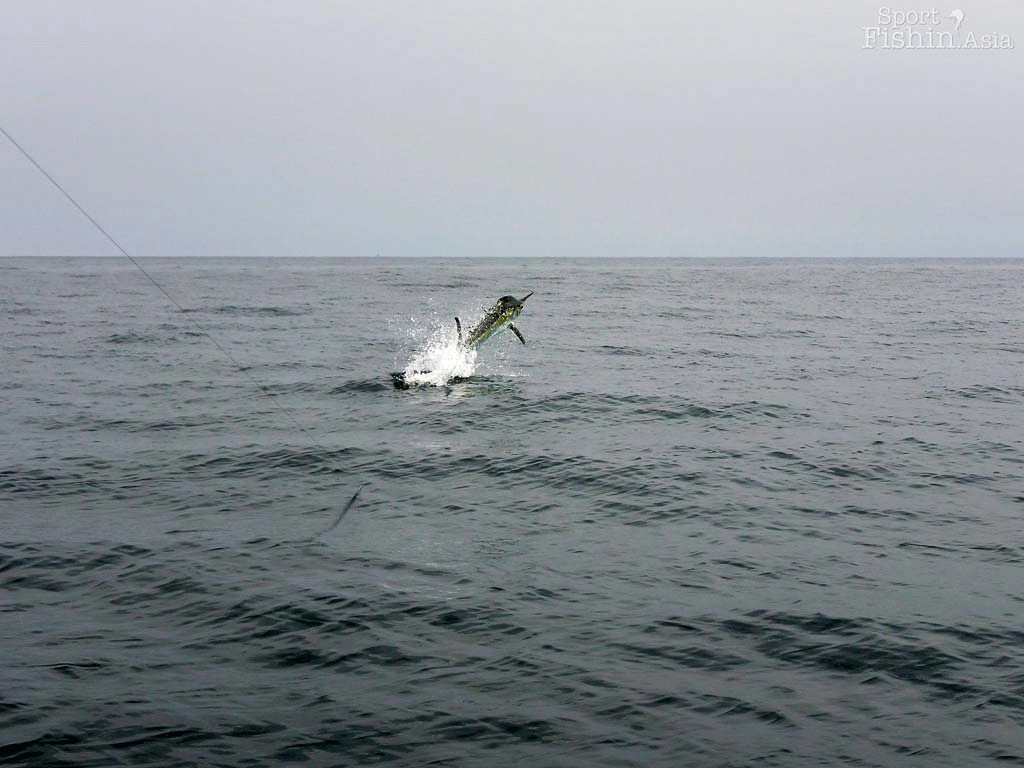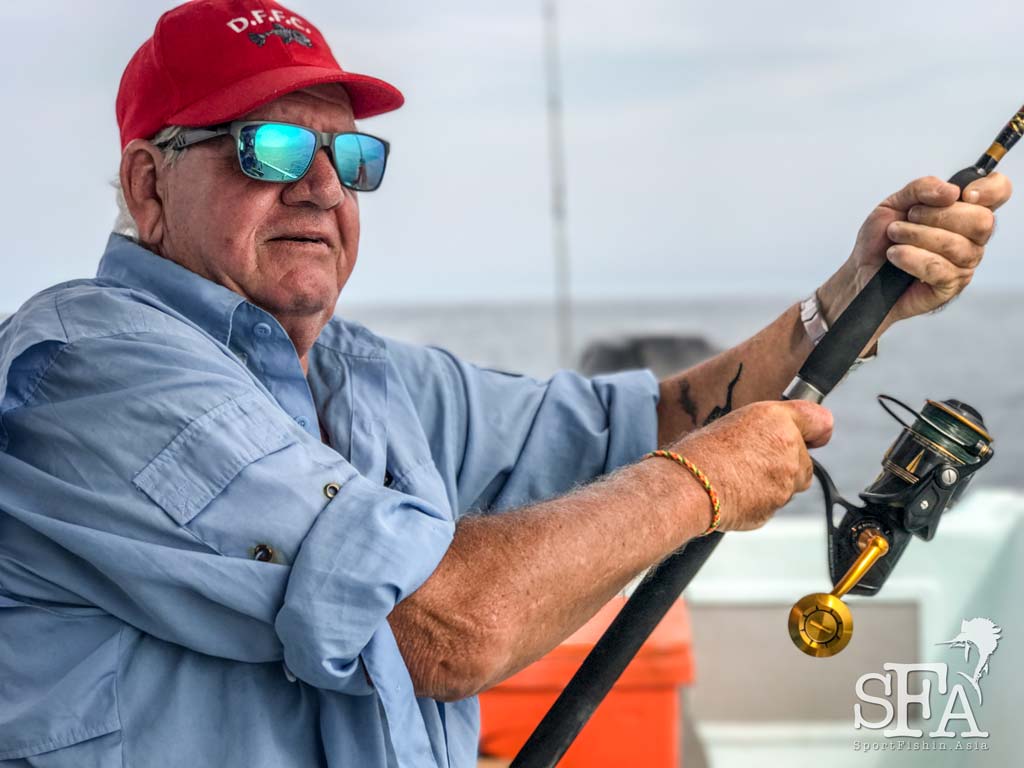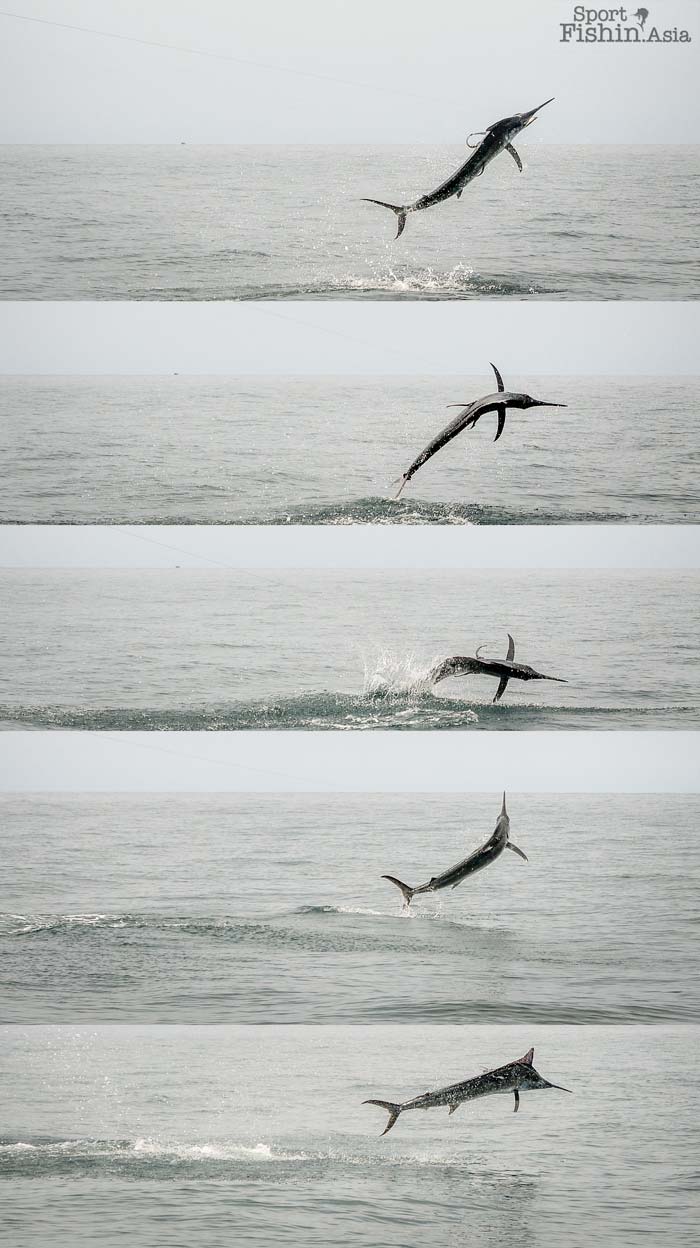 Although black marlins are found in Rompin waters, the sailfish far outnumber the marlins so catching one is reason enough to celebrate, especially a decent size fish.
Long Battle
Geoff's tussle with the marlin lasted most of the morning.
There is always trepidation as the fight drags on with a big fish on tackle geared for sailfish.
Everyone cheered Geoff on and I'm really impressed with his tenacity as it can be very strenuous for many, let alone someone that's not-so-young anymore and in Geoff's condition.
Geoff had to endure the battle seated all the time as he wears a prosthetic leg which makes his performance all the more admirable.
We first touched the leader at the 2-hour 15-minute mark.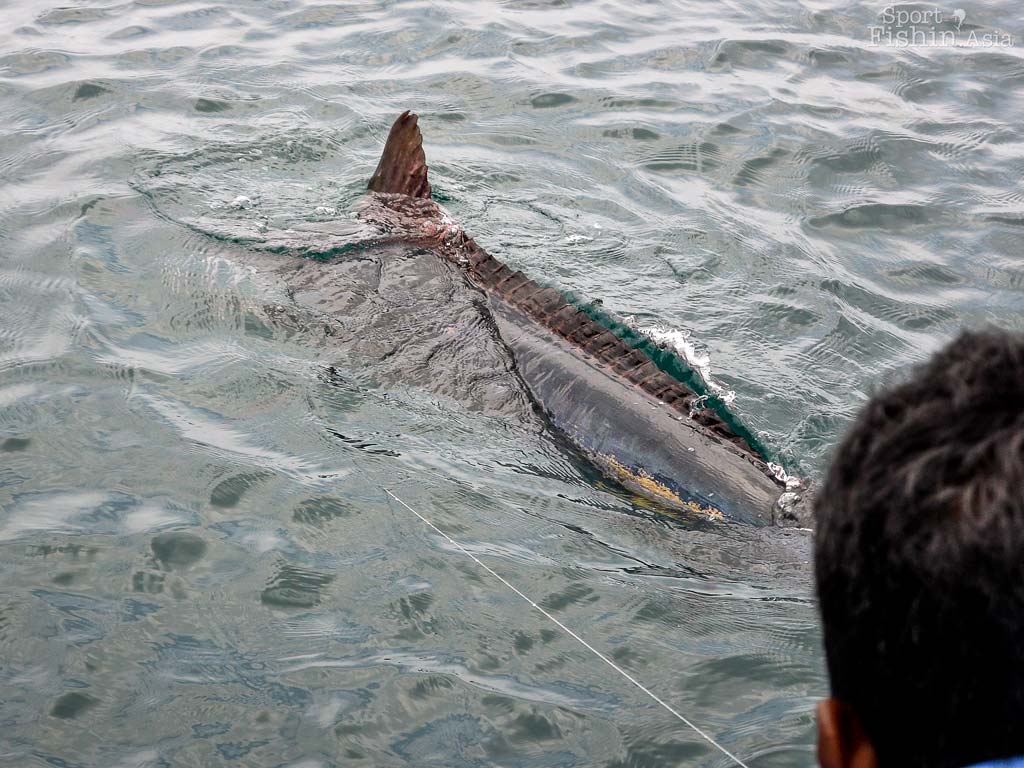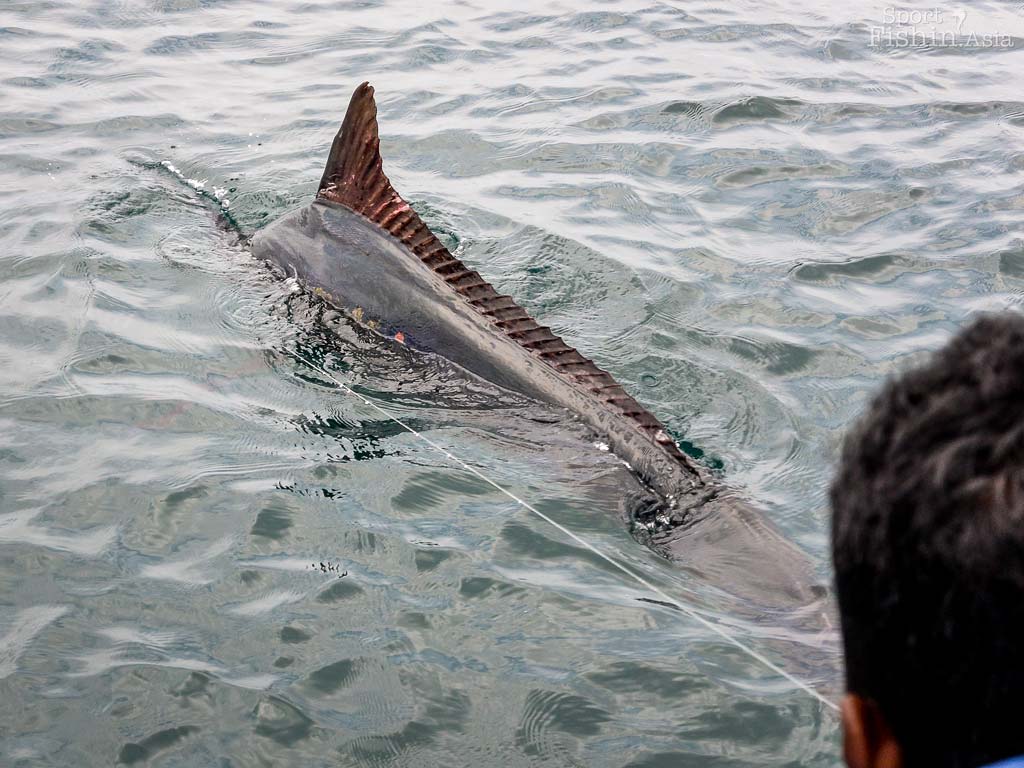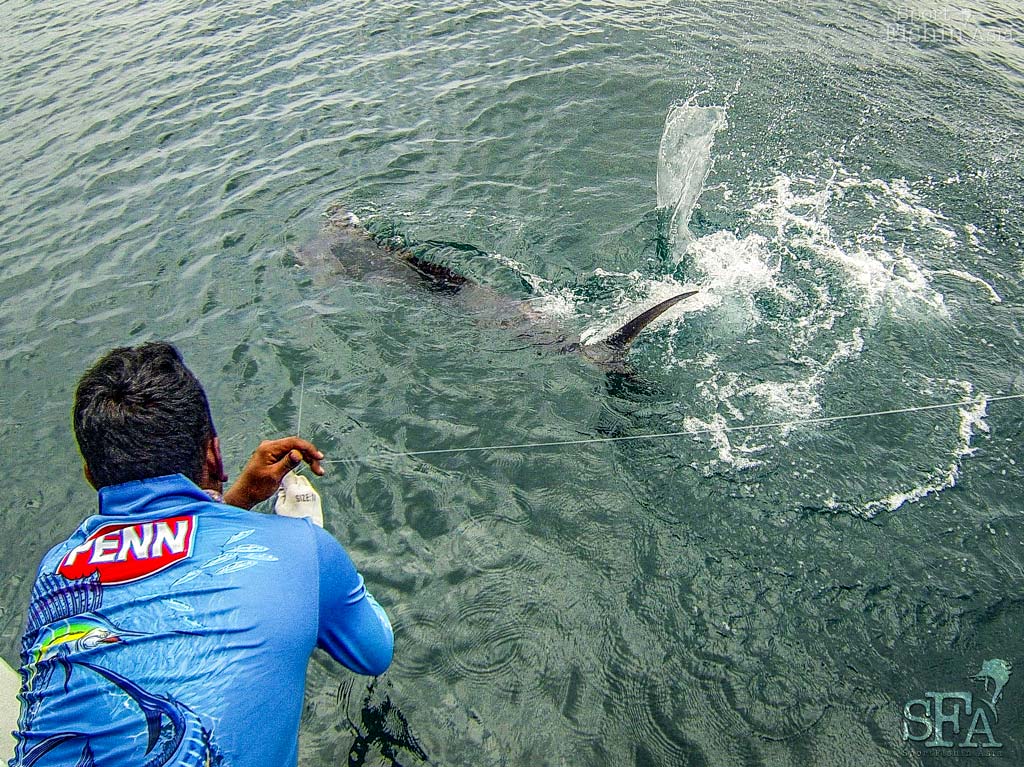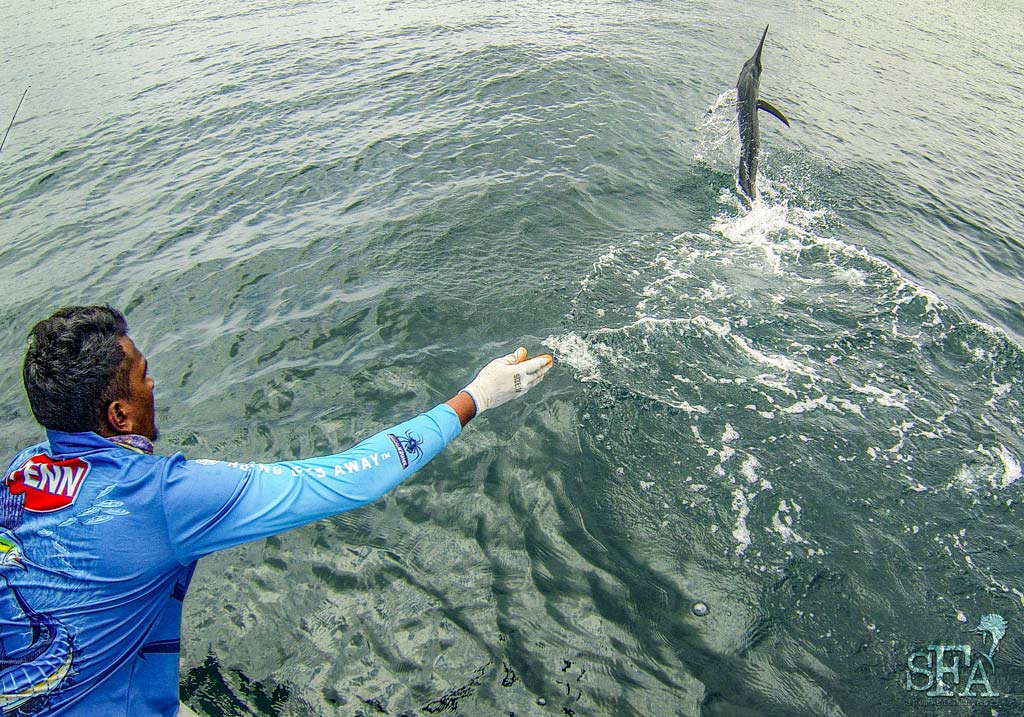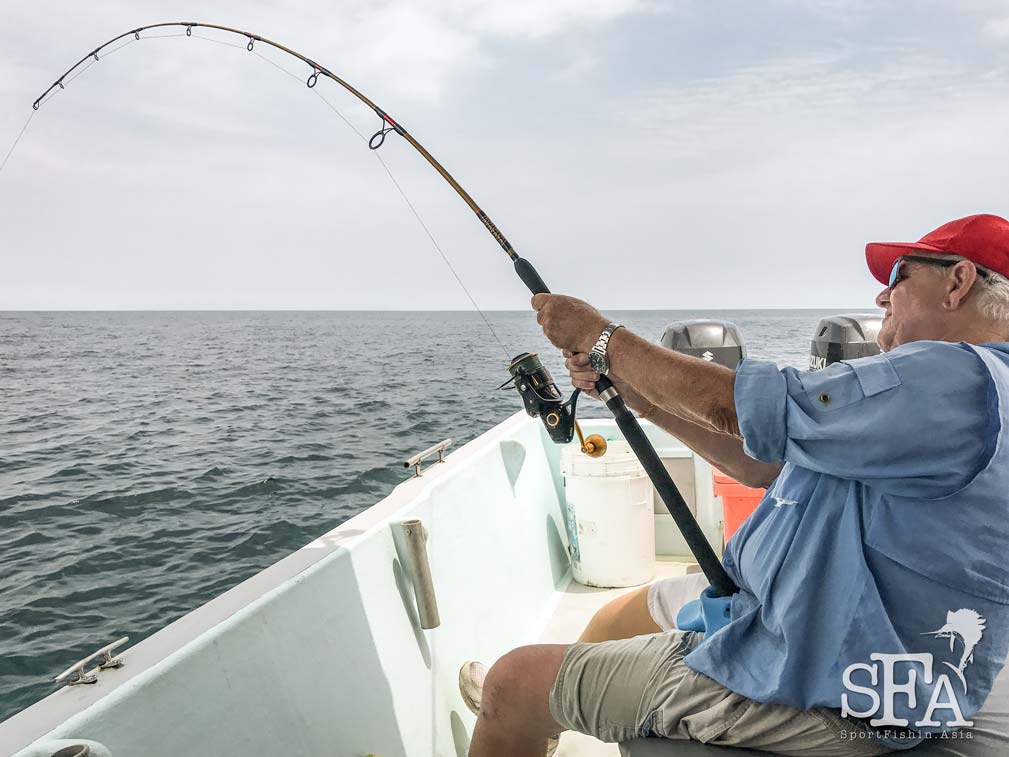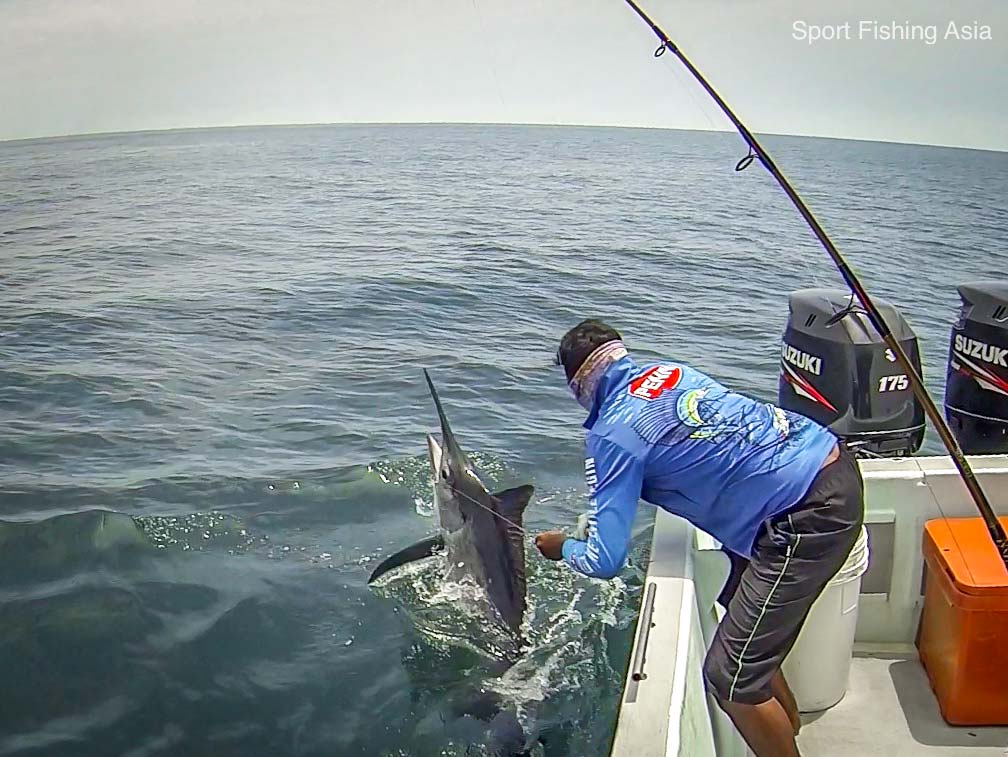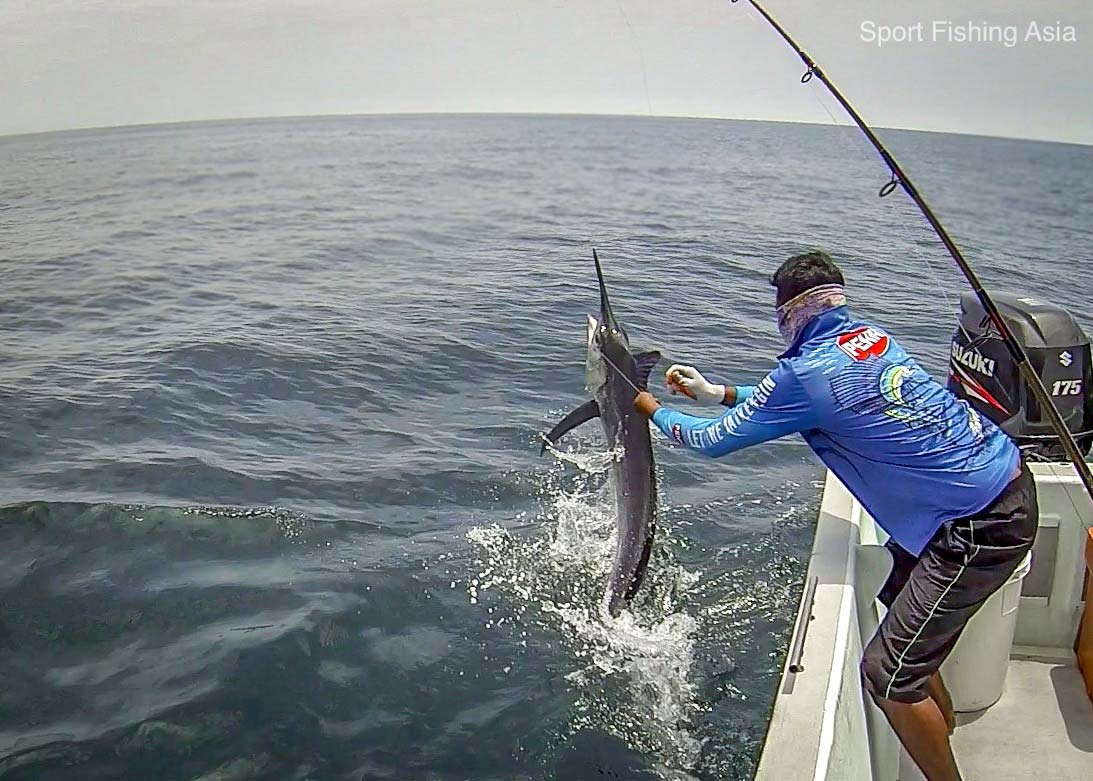 Normal Service Resumes
The marlin finally swam away after 2 hours 45 minutes on the line and we grabbed the leader a total of five times in an attempt to get it long-side for a photo but it just pulled away each time.
You can really see and feel the weight and power of this fish compared to a sailfish.
After lunch onboard, we took things easy and had a bit of fun fishing before calling in early so everyone can be ready for the next day's fishing.