Fishing allows you to create memories that you'll have together for the rest of your lives.
I've seen the moments created by the above sentence many times, to guests I've guided, to myself and the people that I fished with over the years.
Andrew, Michael and Stu are three good friends from Melbourne. About six months before fishing with us in Kuala Rompin, Andrew and Michael surprised Stu with a flight ticket and sailfish fishing package during his 50th birthday bash.
What a nice surprise gift.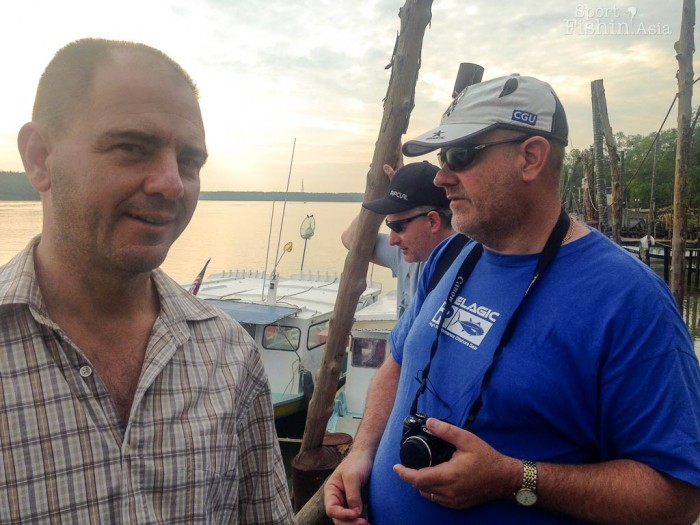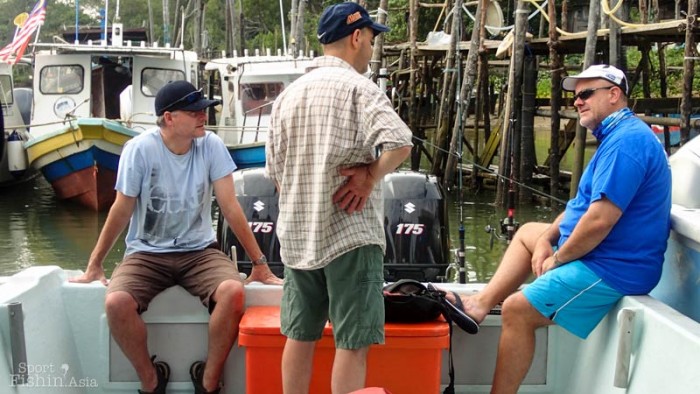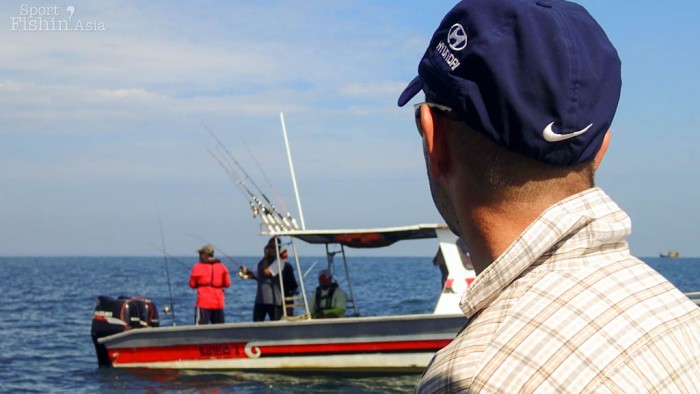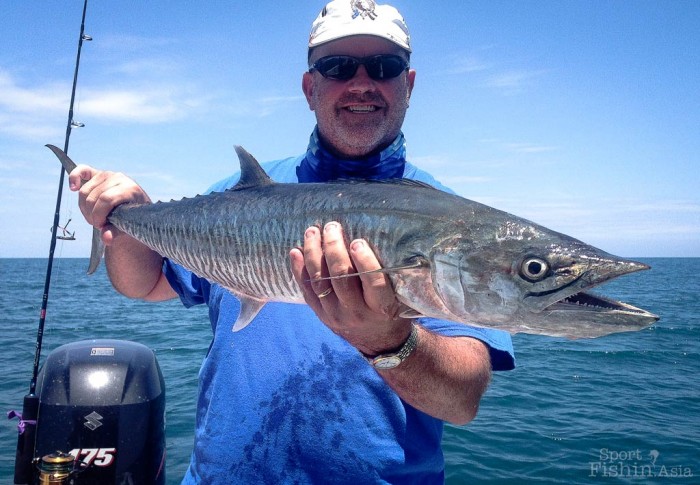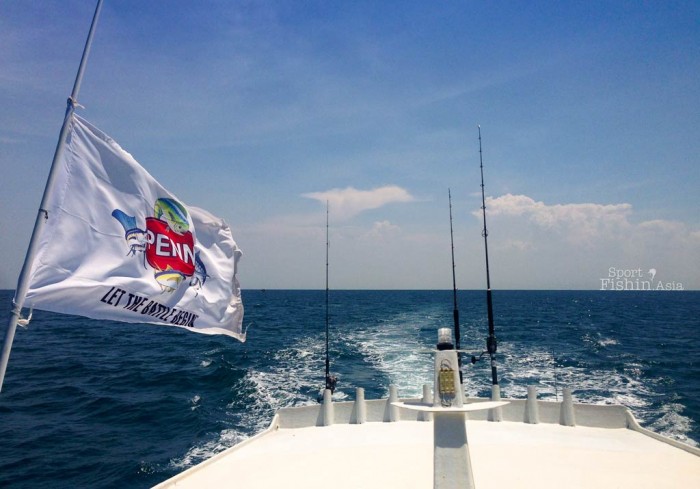 Small, Medium, Large.
It's indeed a rare occurrence where we get to catch sailfish from small, to medium, to large over three days in that particular order. The guys from Melbourne had the privilege to experience just that when they fished with us recently in Kuala Rompin.
Starting with catching juvenile sailfish of under 10kg (22lb) on the first day, they progressed to catching fish around the 10-15kg (22-30lb) range on the second day to finally graduating to experiencing the more commonly caught Kuala Rompin sailfish of above 20kg (55lb).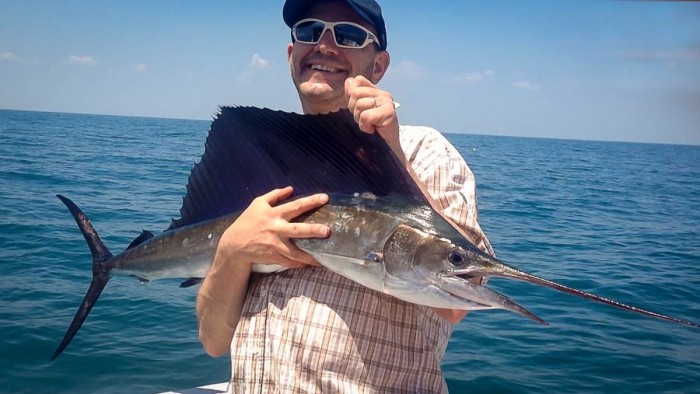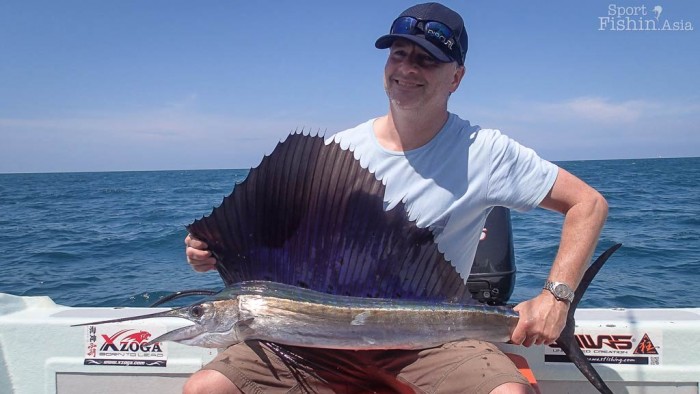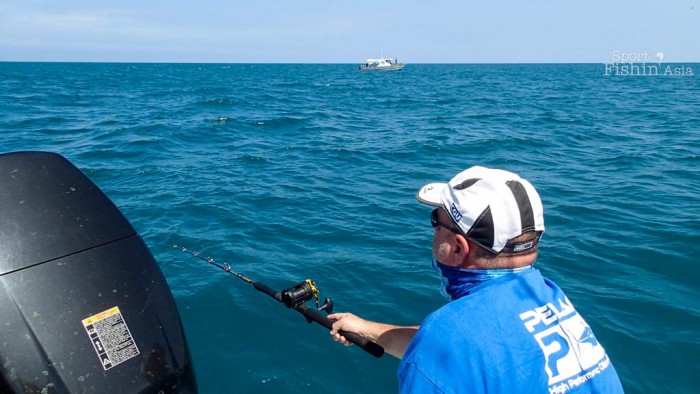 Baby oh babies
Juvenile sailfish have always made an appearance in Kuala Rompin. Particularly around this time (last quarter) of the year. It is quite obvious spawning ground for sailfish exist in the waters of Kuala Rompin or somewhere close by.
Many of the juvenile fish caught are between six months and one year old.
However, in the recent weeks this year, their numbers just exploded. No one knew for sure why and how I wish some researcher will do a scientific study of the sailfish in Kuala Rompin. That will be beneficial to the conservation and sustainability of the fishery.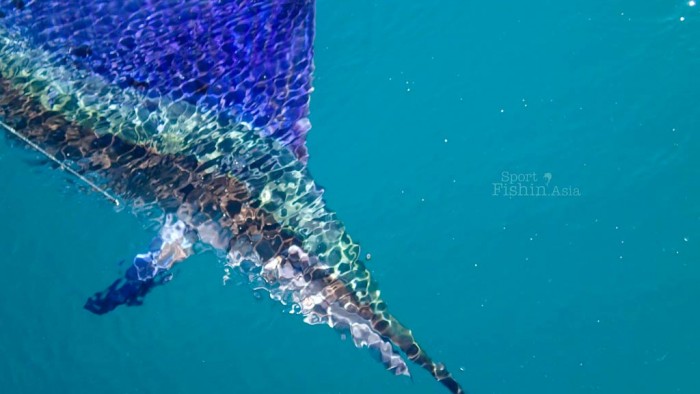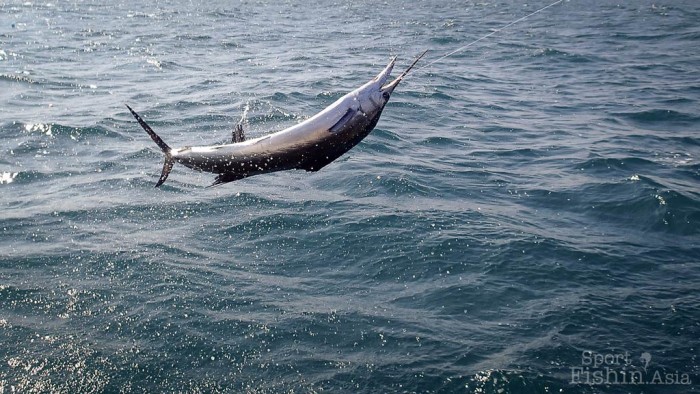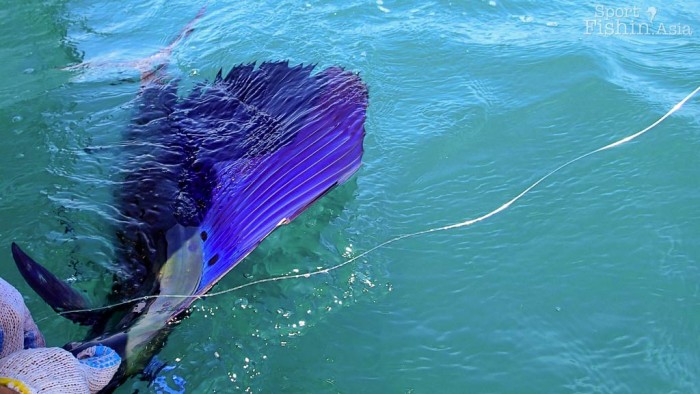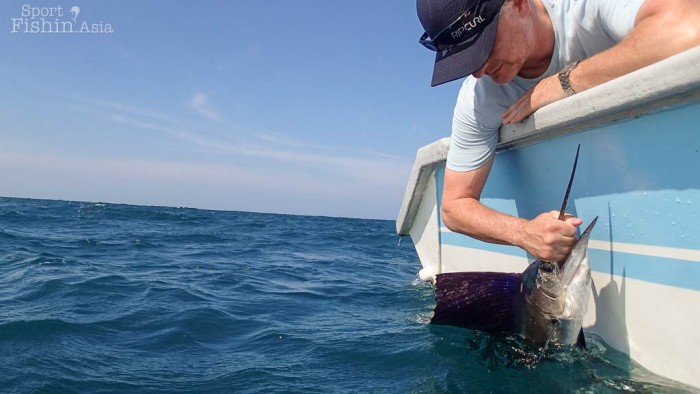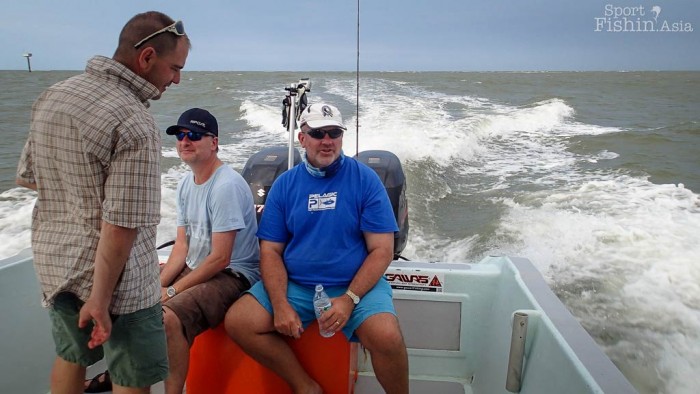 Birthday boy Stu sure did catch some fish fit for a celebration. As a matter of fact, I was made to understand all three of them caught their first ever billfish on this trip – and was quickly followed by more sailfish. I was told they have in fact travelled to different parts of the world in their pursuit of billfish but landing one have remained elusive, until now. It gives me a great sense of joy every time any of my guests tell me that and I get to play a part in their dream-come-true occasions.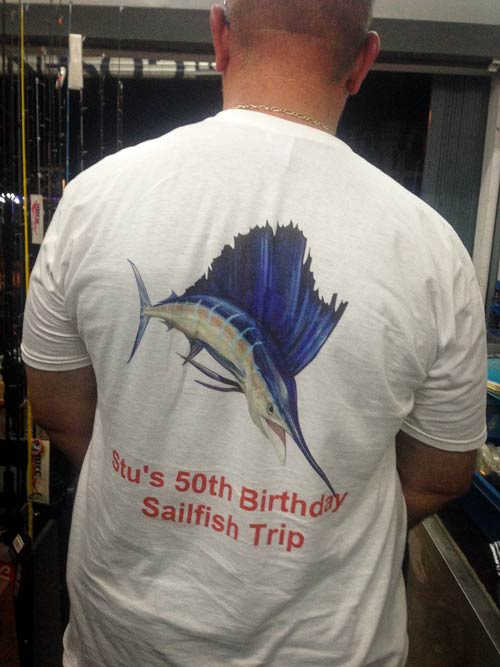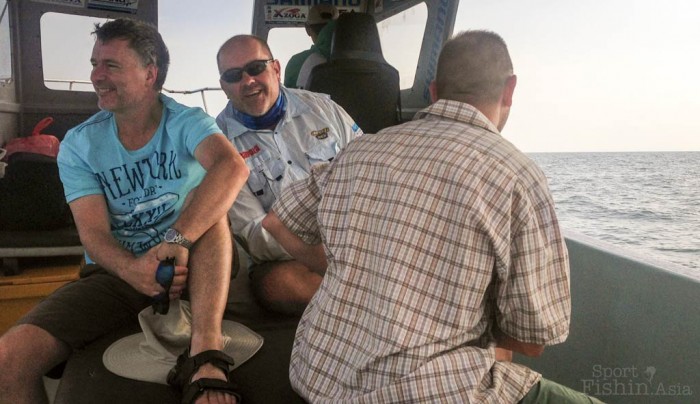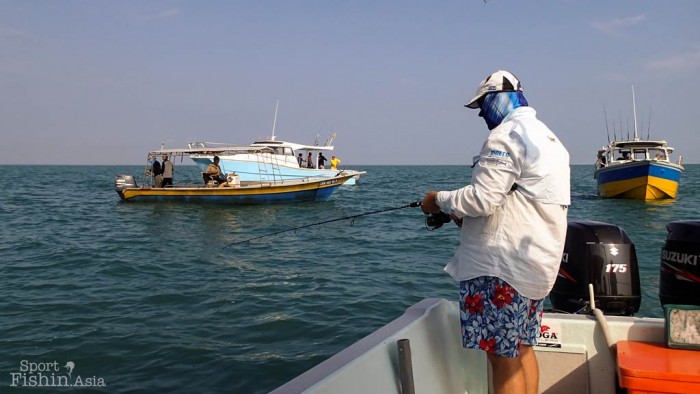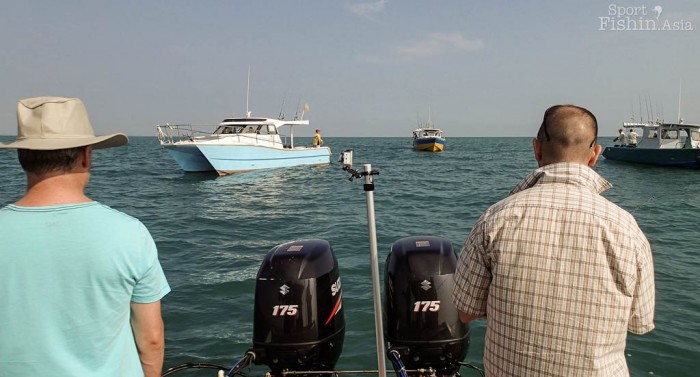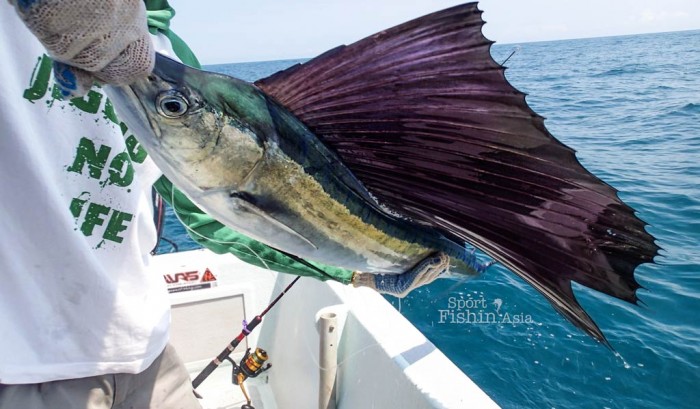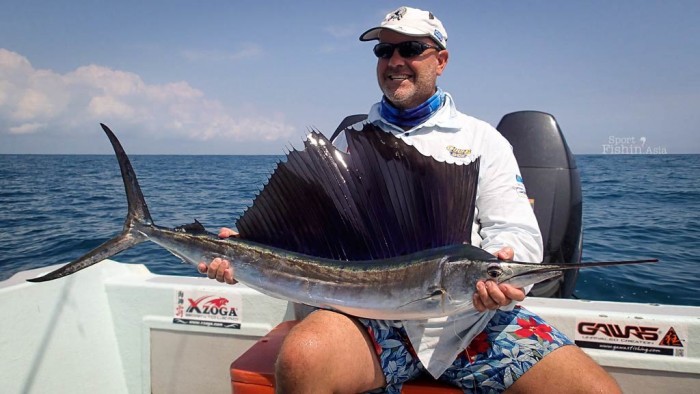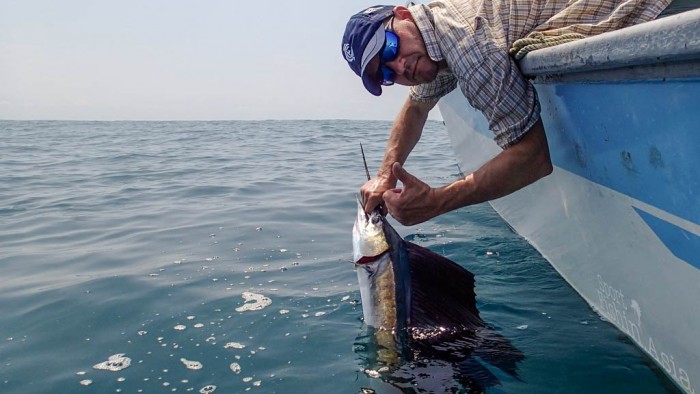 Save the Best for Last
On the third and final day of fishing for these mates, they were presented with the best Kuala Rompin has to offer – spectacular fishing of sailfish gone absolutely mental in glass calm waters!
The moment we dropped the first bait into the water a sailfish took it within thirty seconds. The following takes were of similar fashion.
Our guests were baffled with the proximity of the other boats and gob smacked seeing eight to ten boats within shouting distance of one another, all hooked onto sailfish – some with double headers! Welcome to Kuala Rompin, I told them.
In just three hours, we landed six good sized sailfish and lost a couple more. The finale was aptly gifted to birthday boy Stu who battled the fish for a good 47 minutes. We left after that even though the bite was still hot as they have an evening plane to catch on that same day, though slightly reluctant to leave, I can also sense they've enjoyed themselves.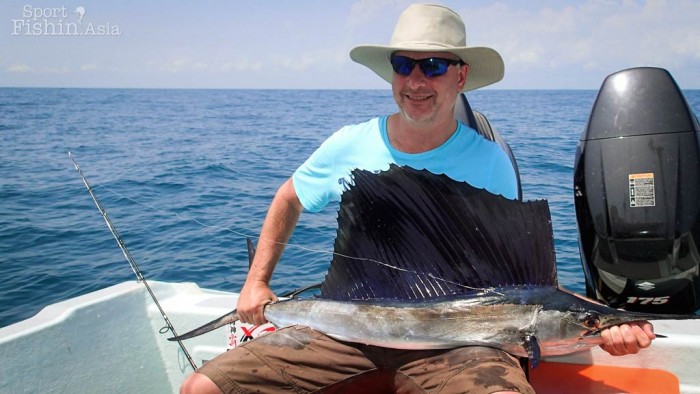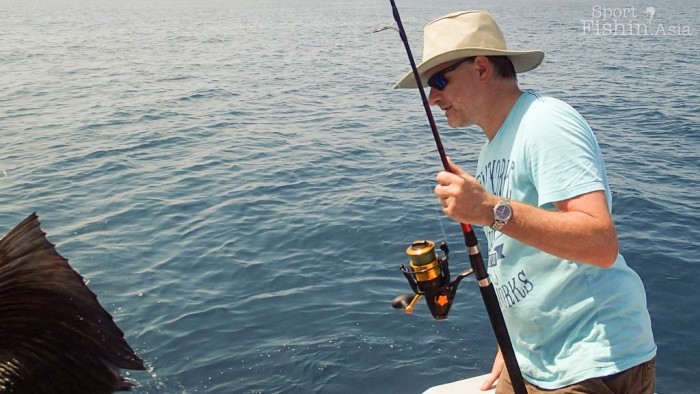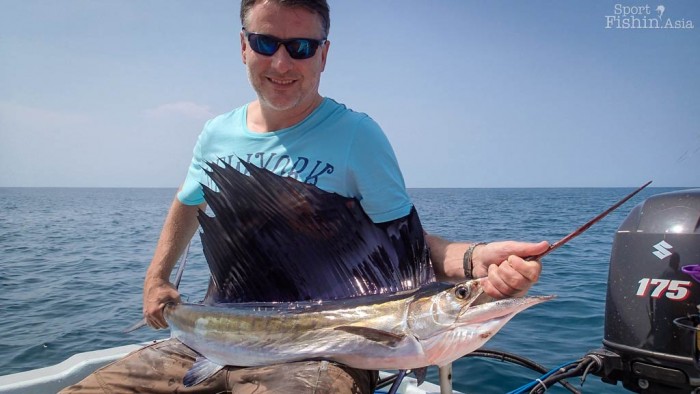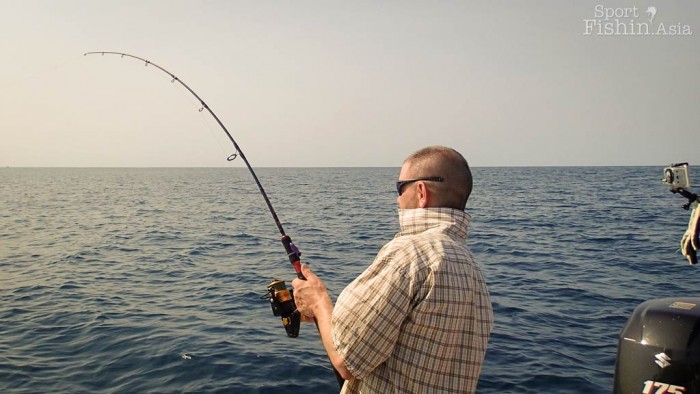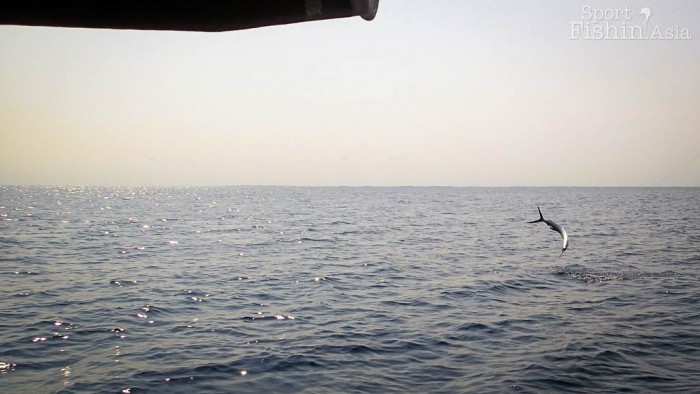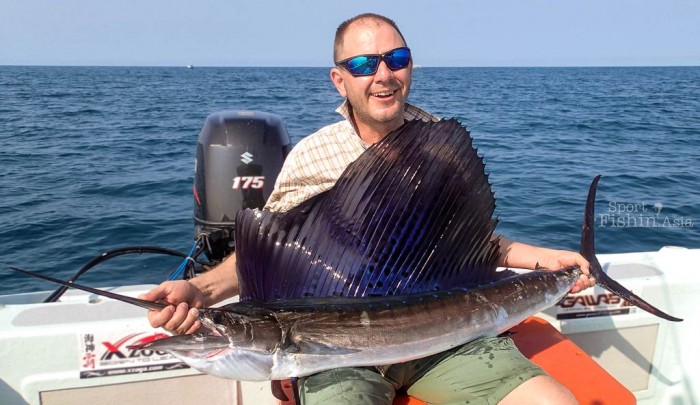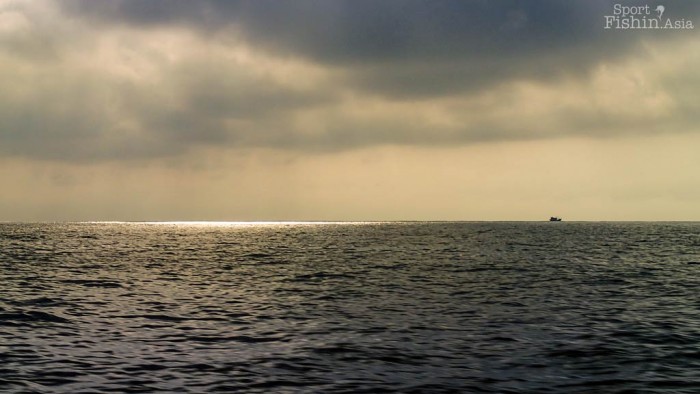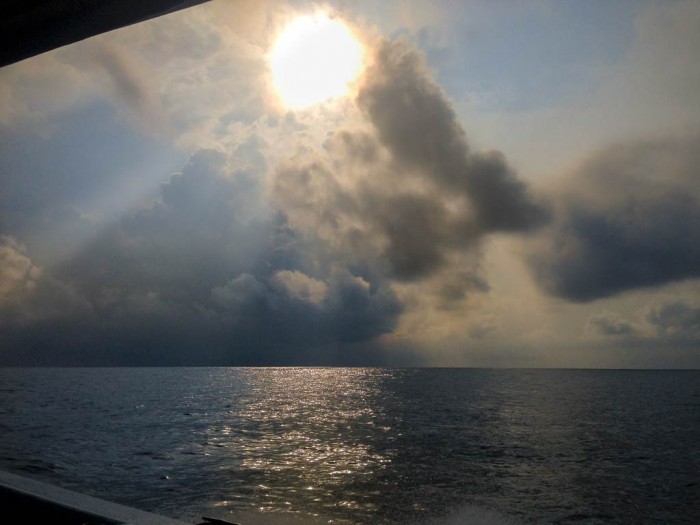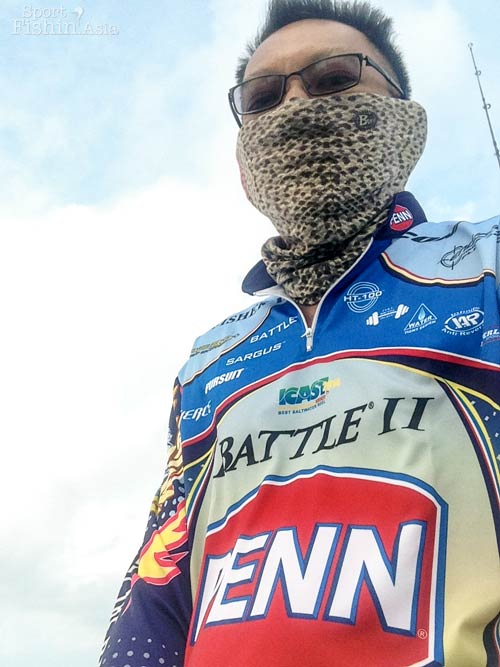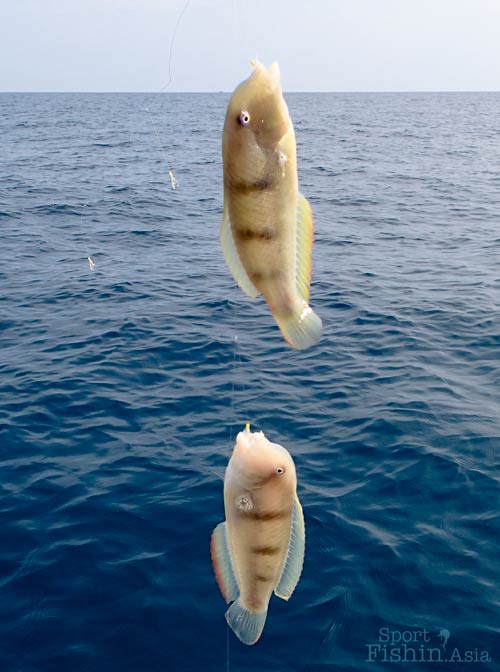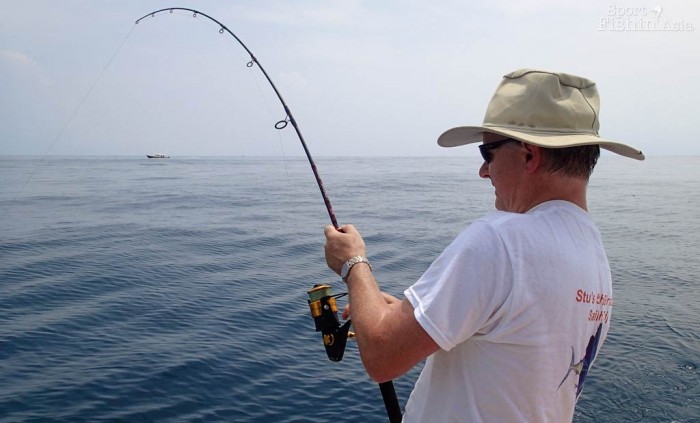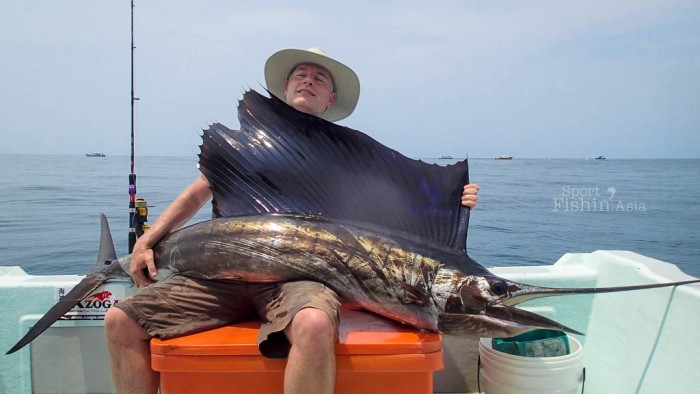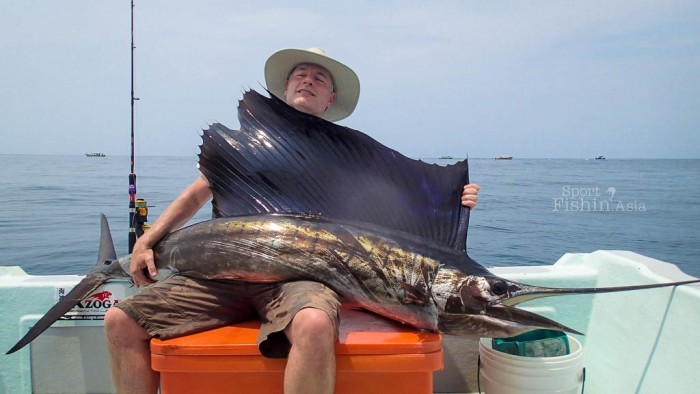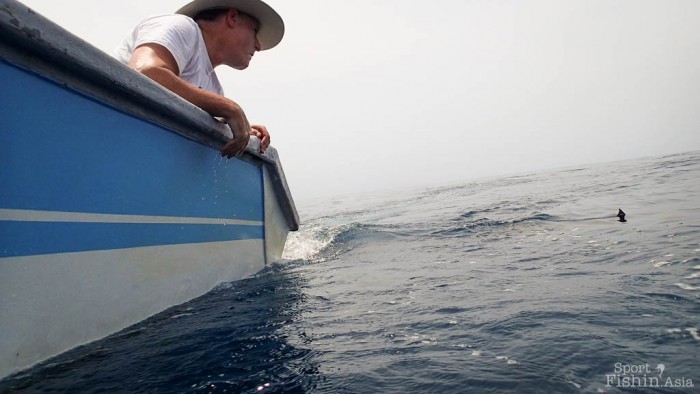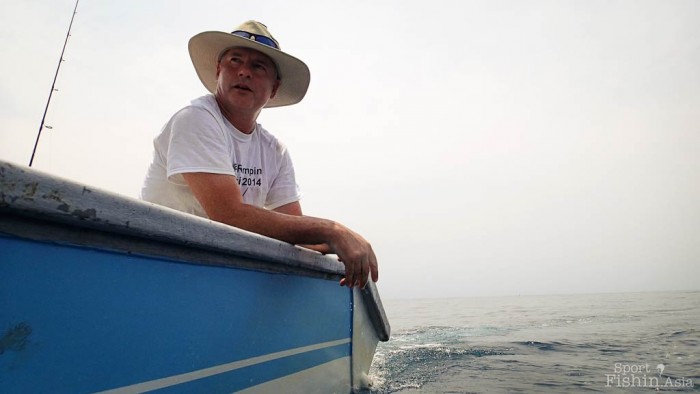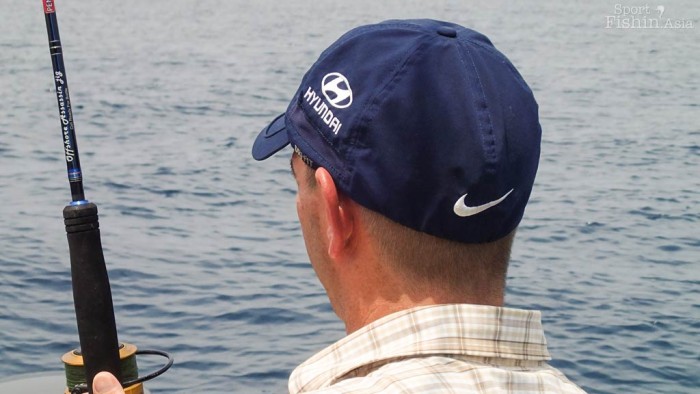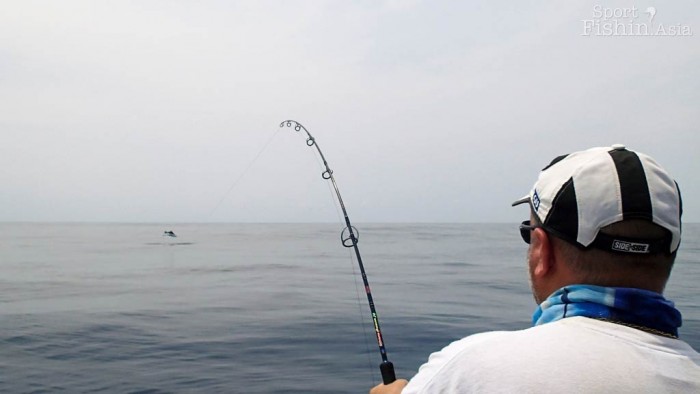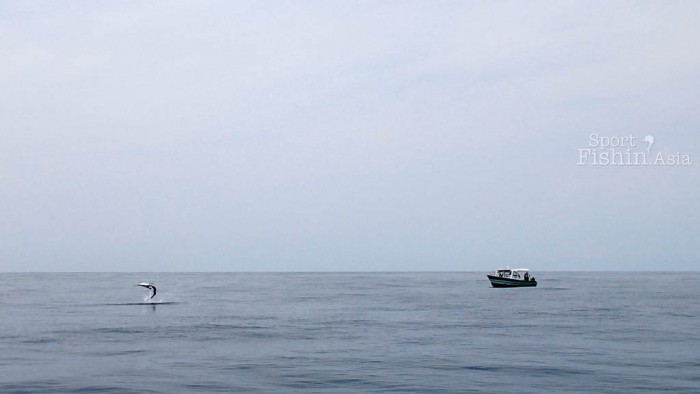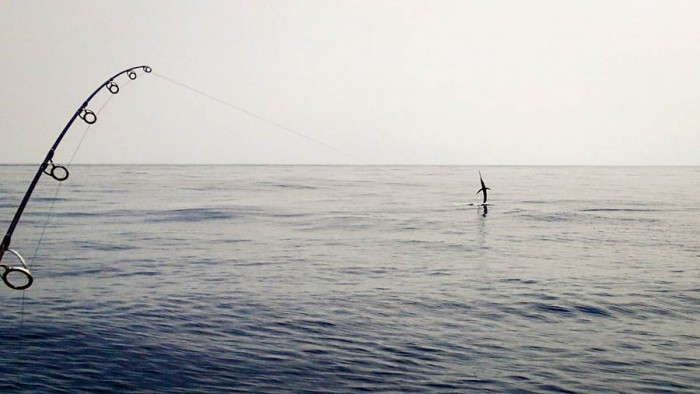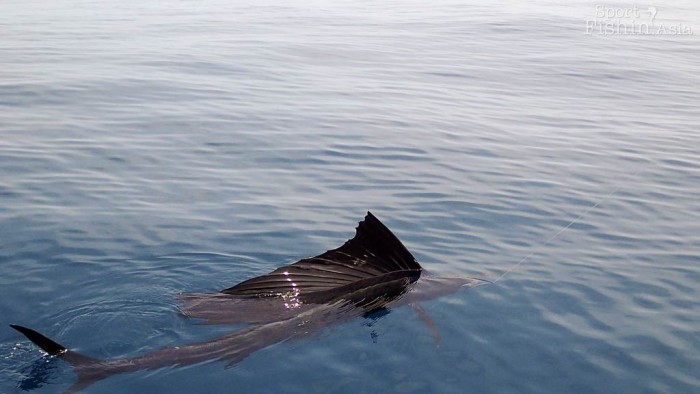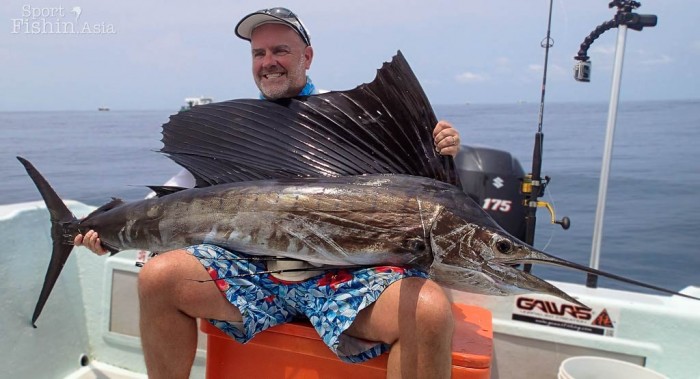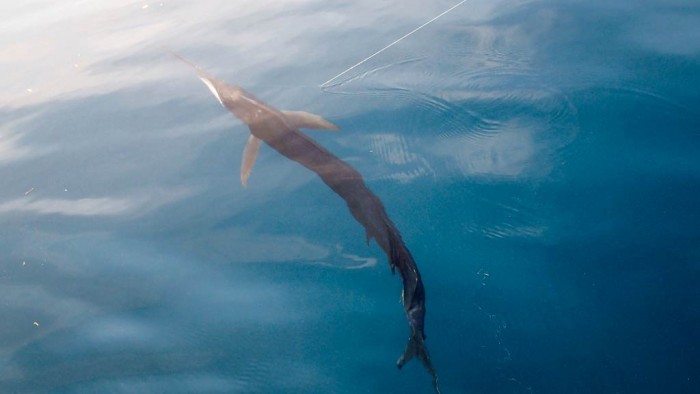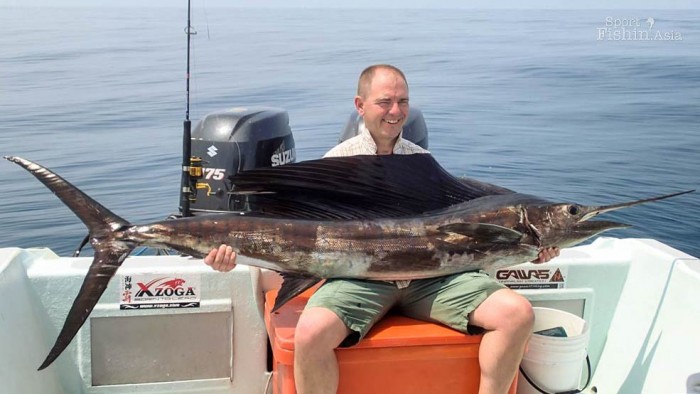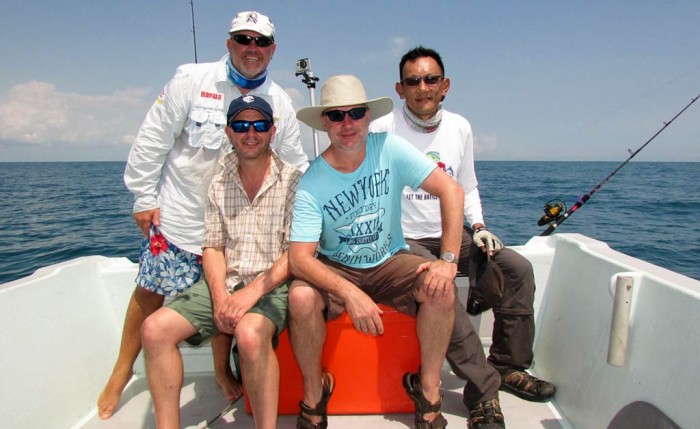 Another memorable spectacle our guests were treated to was multiple fly-bys of Royal Malaysian Air Force Mig 29 Fulcrum fighter jets, overhead, on all three days! Many flew at fairly low altitude allowing us a clear view of these amazing warplanes and feel the rumbling roar that they make.
It almost feels like an air-show put together just for this occasion. Happy birthday, Stu. Hope we can fish together again soon, mates.
Hi JW,Stu, Mike and I just wanted to say thanks for a terrific trip. We had a great time and you were an amazing host…Cheers Andrew (Melbourne)