The first few March season-opener trips started off with a bang and looked promising.
Things then got tougher although expected around the May-June period, sailfish-fishing wise. But it was still tougher than usual.
Action normally starts to pickup pace in July. Not quite this year though. The catches were there – just not in numbers we're used to.
Extra Hot and Very Wet
It could be the La Niña weather this year.
Unpredictable weather pattern equals unpredictable sailfish fishing. It can be very hot one day and gloomy skies the whole of next day.
It is now nearing end July, five months since the fishing season kicking off in March here in Kuala Rompin and the fishing have been anything but predictable.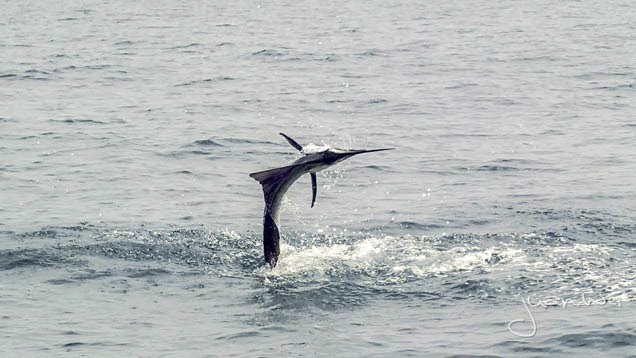 Summary of observations so far:
We had an early kick off to the 2016 season here in Kuala Rompin thanks to the support of Finn, Janne and Swede, Linus right at the beginning of March.
Catches was good and the weather, extremely hot and dry. We had brush fires around Kuala Rompin town. Charred forests can still be seen today along the way.
So, March and April was good, then It started to rain intensely everyday. Generally, it is either a lot of rain everyday, or not a drop of rain for weeks unlike the more predictable pattern of rain every couple of days.
This forecasted El-Nino at the beginning of the year took the temperatures sky high.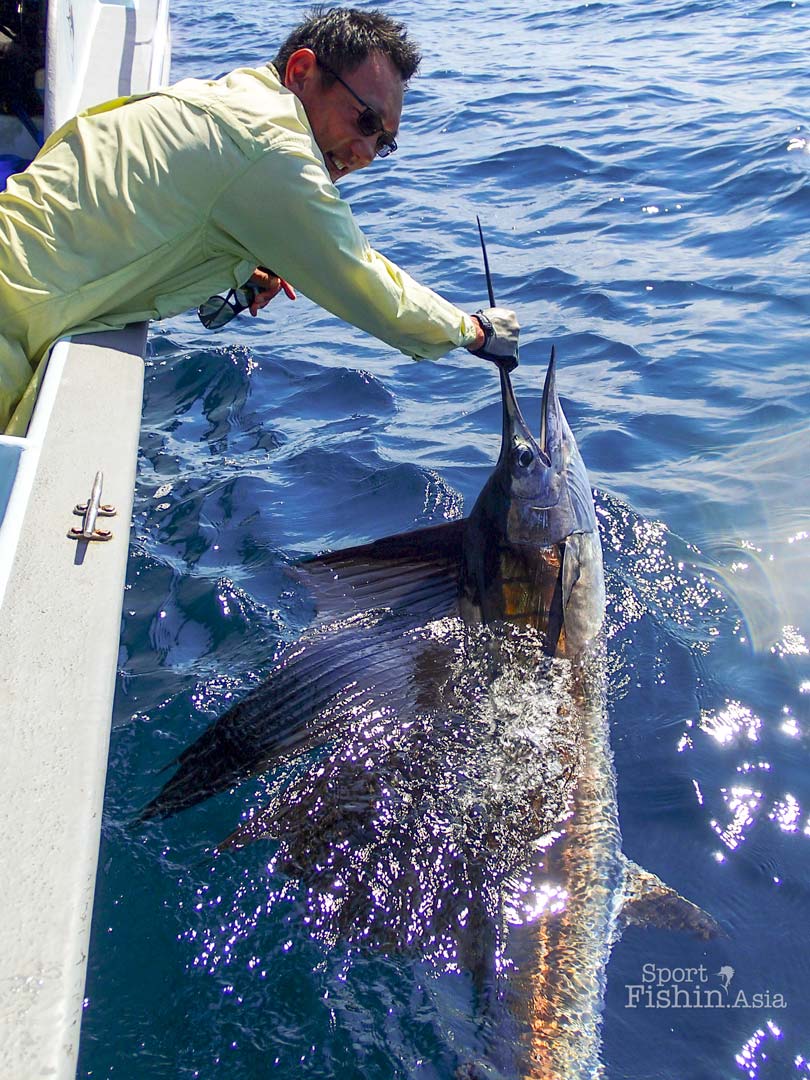 El-Niña comes next. As a matter of fact, I think it is already here as I write this.
Sailfish fishing got tough however late May and early June. Water temperature is high and winds often pick up late afternoon with storms blowing in on some days.
July usually signals the consistent arrival of more sailfish making locating them easy, not so thus far. We've had to work extra hard this July, the sailfish and charter boats are playing the game of cat and mouse. Appearing here one day and disappearing the next only to show up miles away.
Other species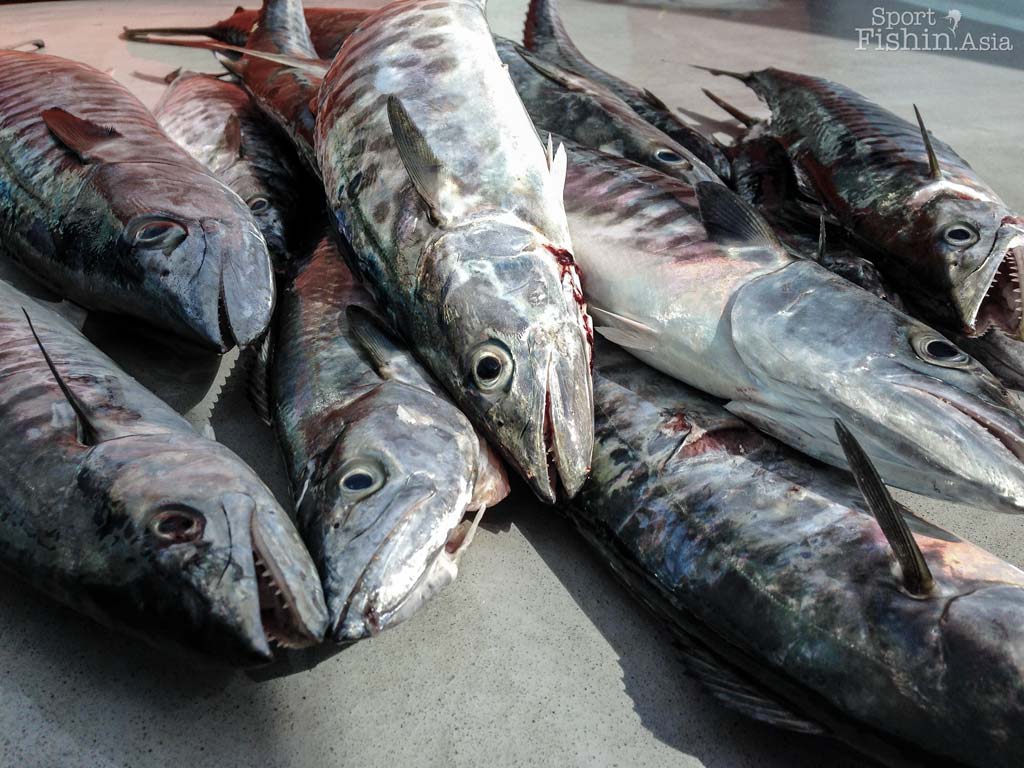 Narrow-barred Spanish mackerel seem to be present year long as we've been catching plenty.
We also landed more mahi-mahi than the previous years.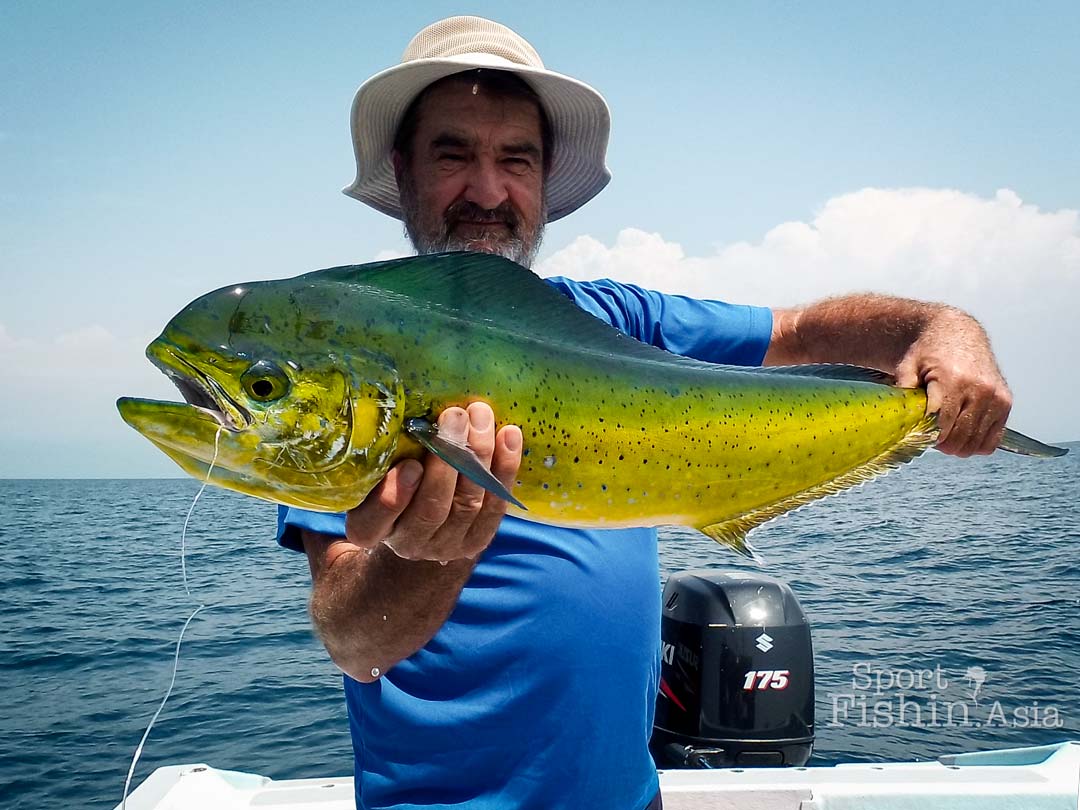 Marlin is another pleasant surprise as more are hooked this year. Our guest from New Zealand reported record catch of marlin over there this season. The New Zealand winter is also not as cold as past years.
I'm also told the sailfish appears to be arriving late over in Western Australia this season.
Are the sailfish coming in later this year? We'll soon find out. And if so, those who's booked later dates may be in for a treat.
Tight lines!