July is when the sailfish come closer to Kuala Rompin in big numbers and starts building up for the peak period. The big question is often will they arrive early, or late?
Husband and wife couple, John and Kay together with Gary, initially planned to fish just two days on 25th and 26th July but decided to extend another day and fish three days from 25 to 27 July.
The first day was pretty slow going and we could not locate any feeding sailfish.
All there is to show for day one are some small fish and unintended squid.
Day 2 sees John and Gary attempting again to get their first sailfish and success!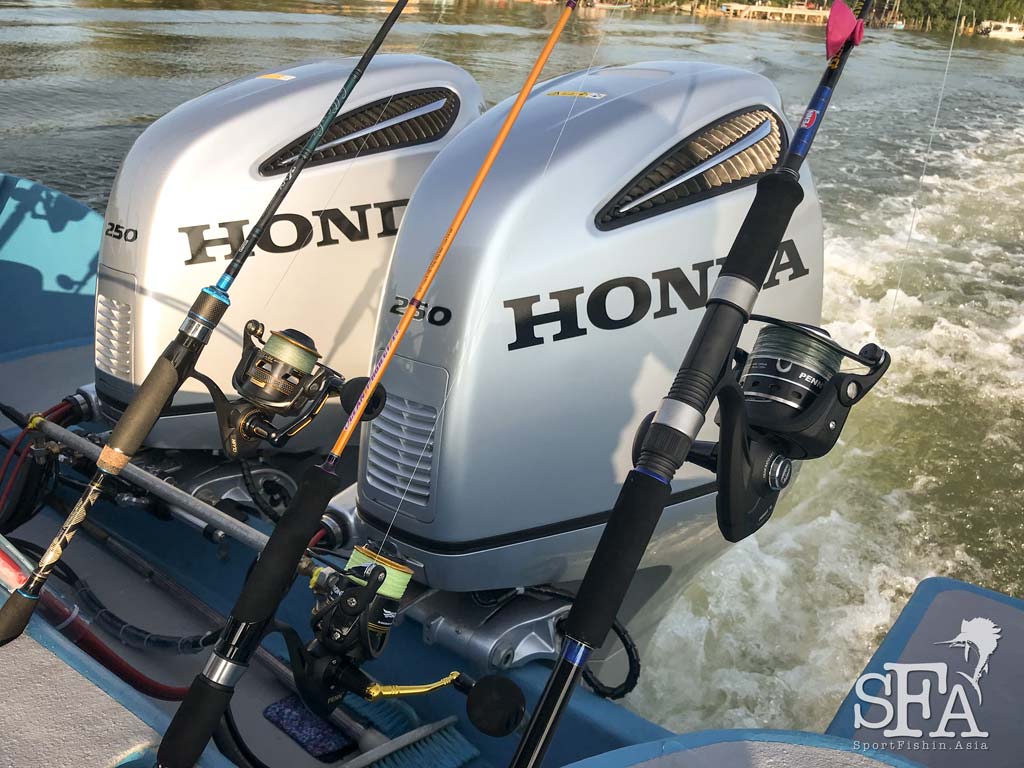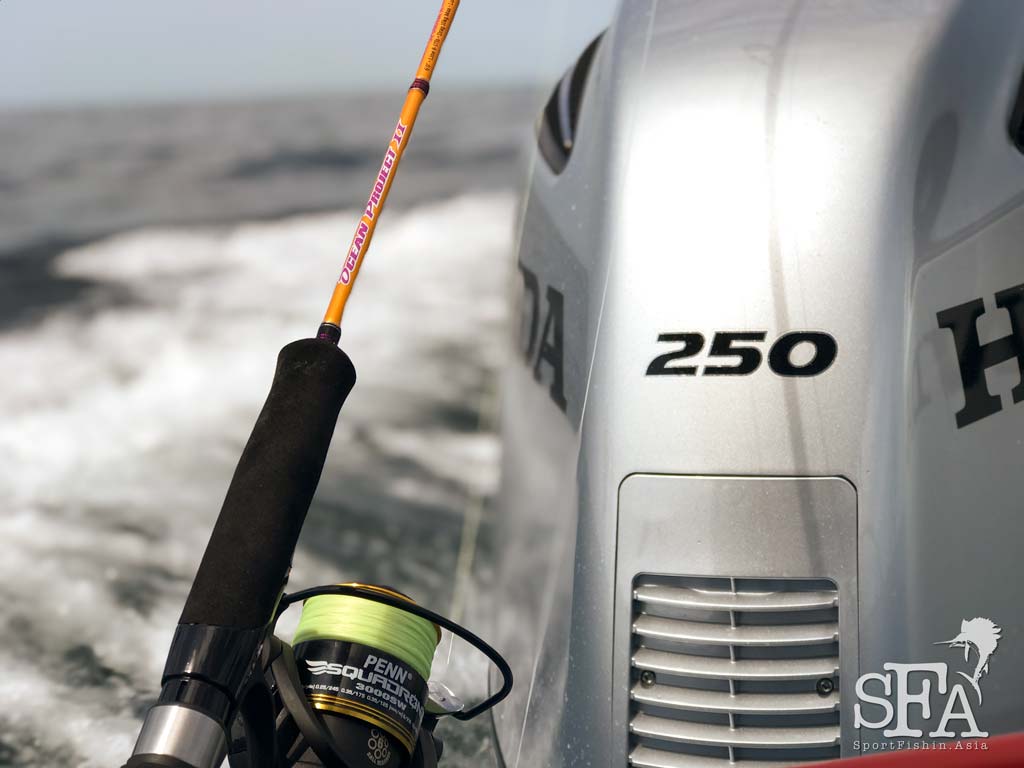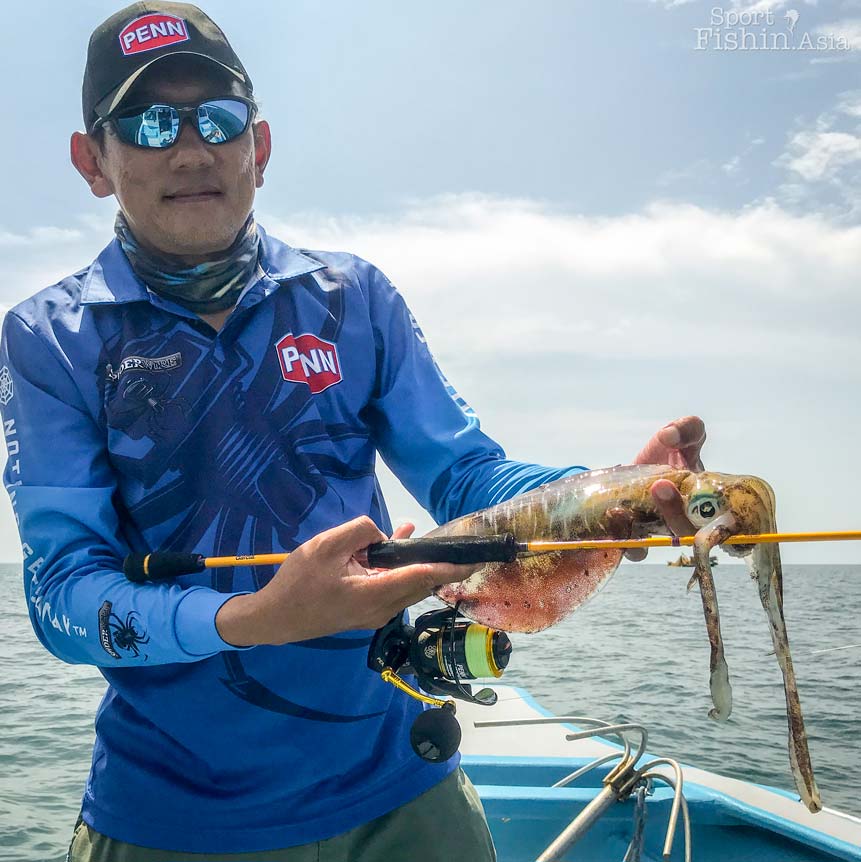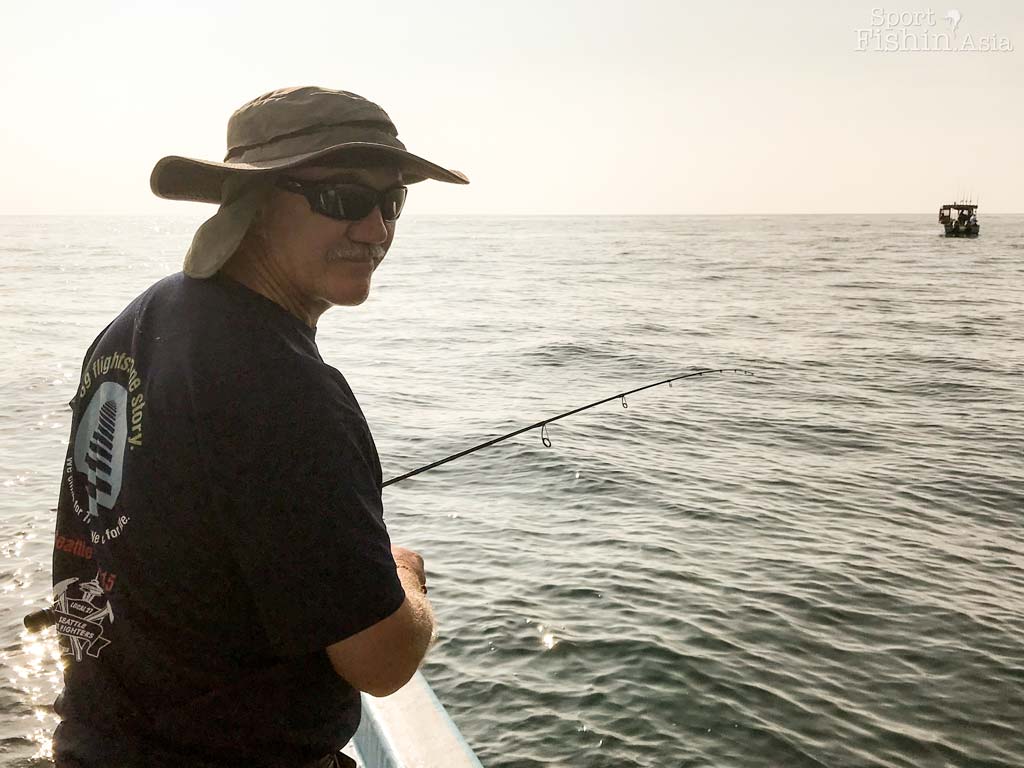 John hooks a nice sailfish that put up a good fight. We also managed to test out the brand new Penn Pursuit III reel that is not even in the local stores, yet.
The entry level Pursuit III reel, paired to a Penn Jig Master rod performed flawlessly.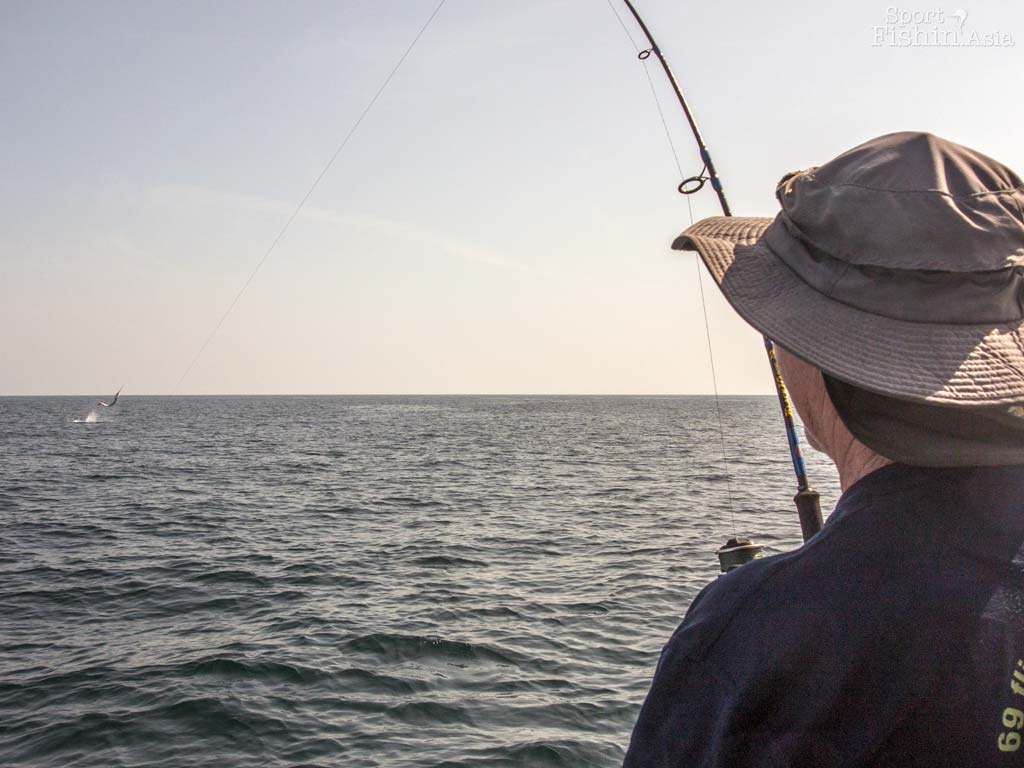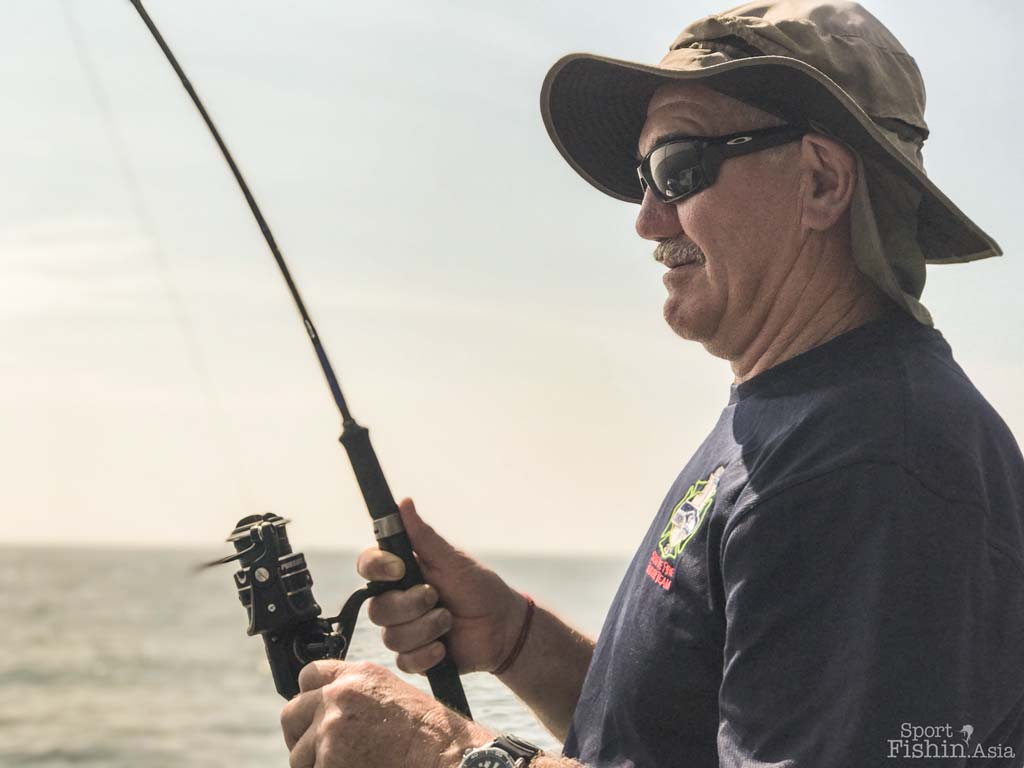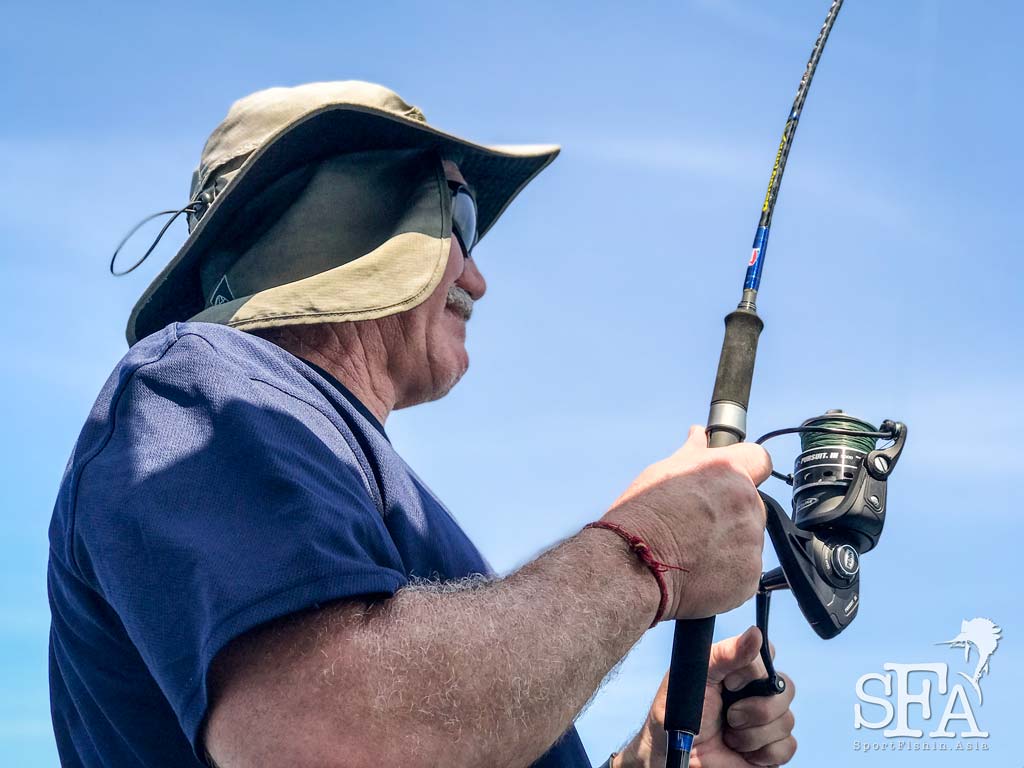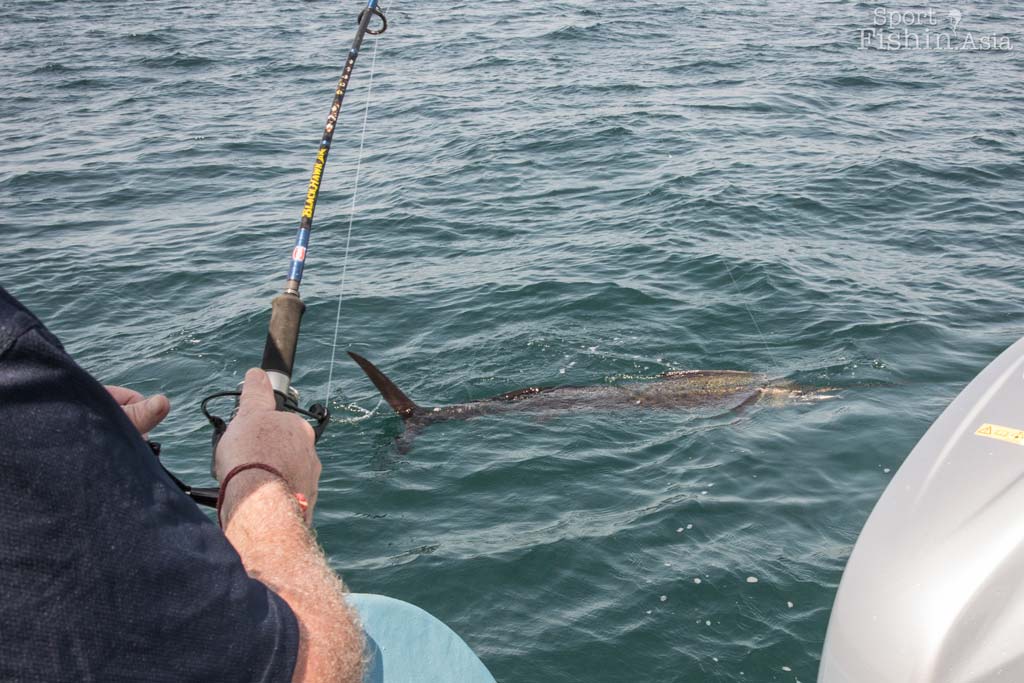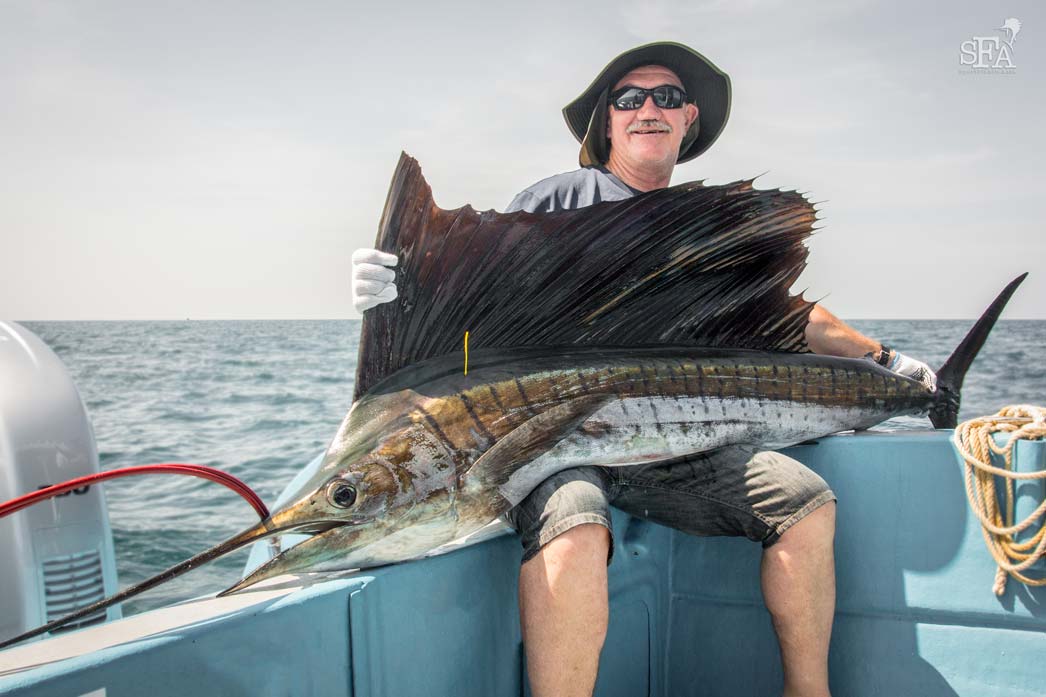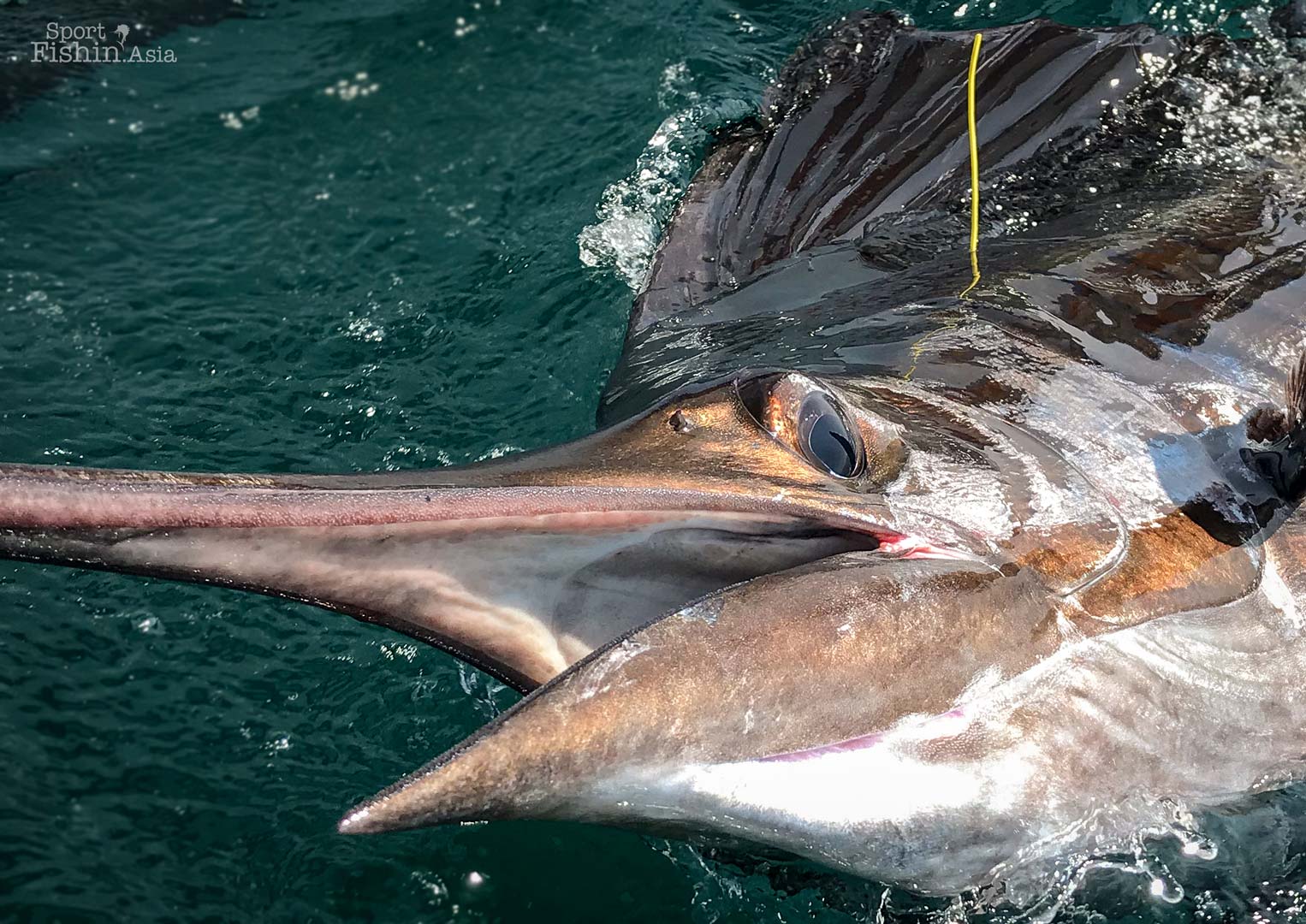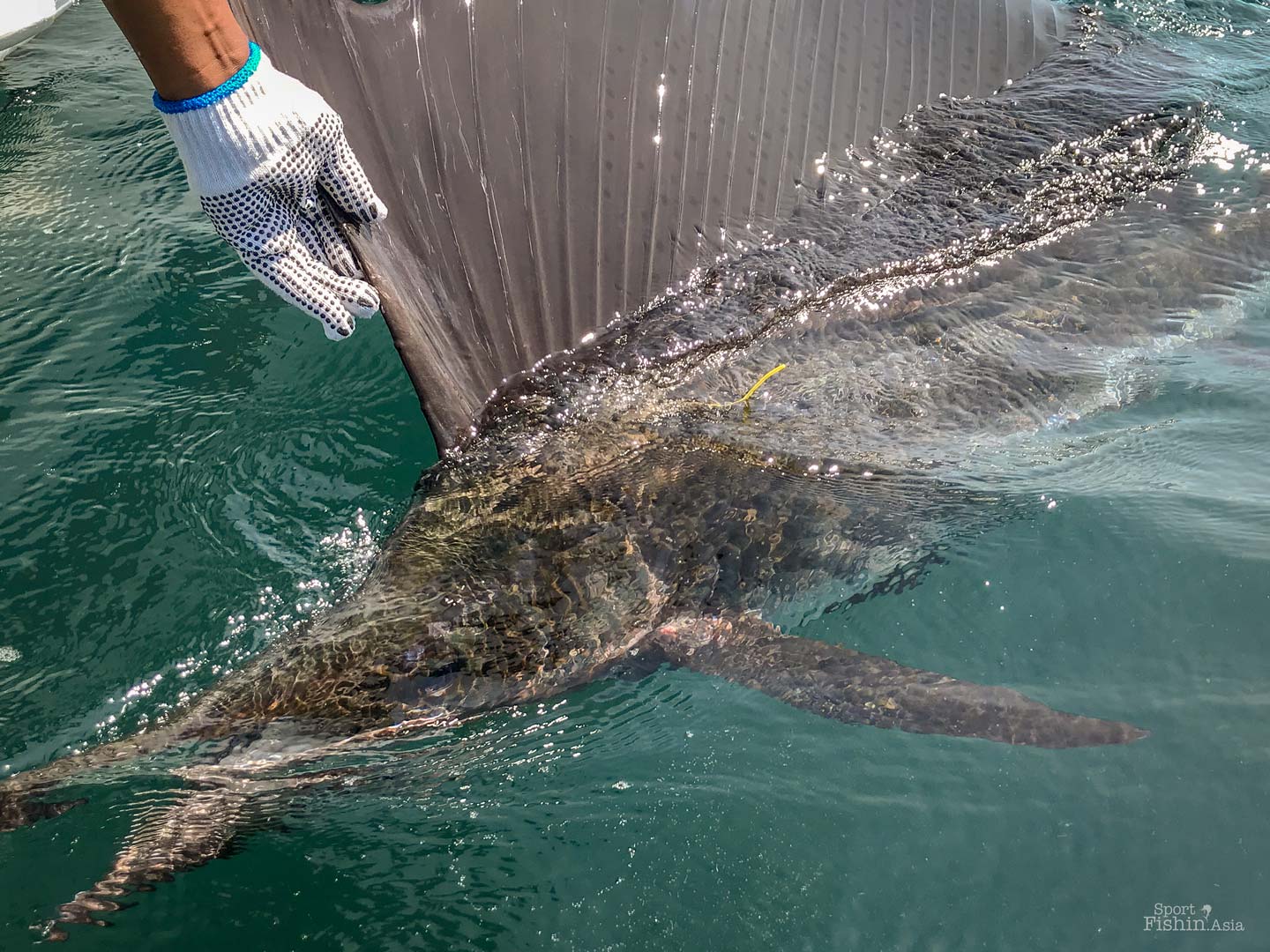 Related: Watch the short video of John sail fishing with the Penn Pursuit III
We had to wait till after lunch in the late afternoon before Gary is onto the next sailfish.
This time we put the small, light but powerful Abu Garcia Ocean Project II rod to work. When you look at this rod, you may not think it's up to the job fighting a fast and powerful fish but don't let the looks fool you.
Like many new modern rods in the market these days, this lightweight-looking rod is actually rated PE3 which makes it pretty much perfect for sailfish.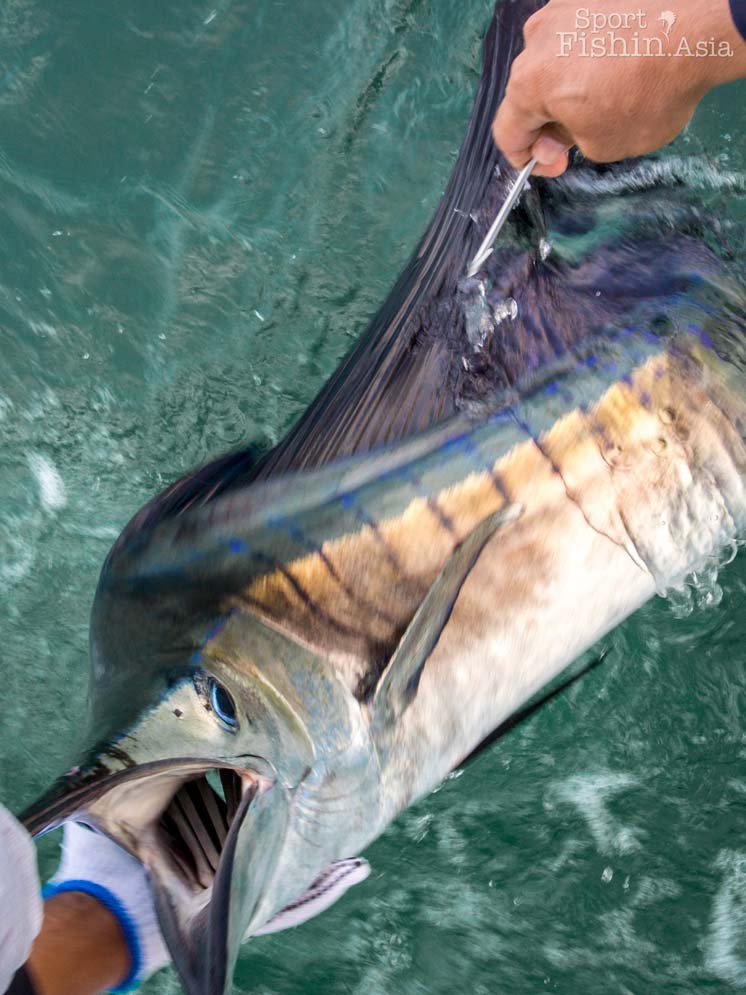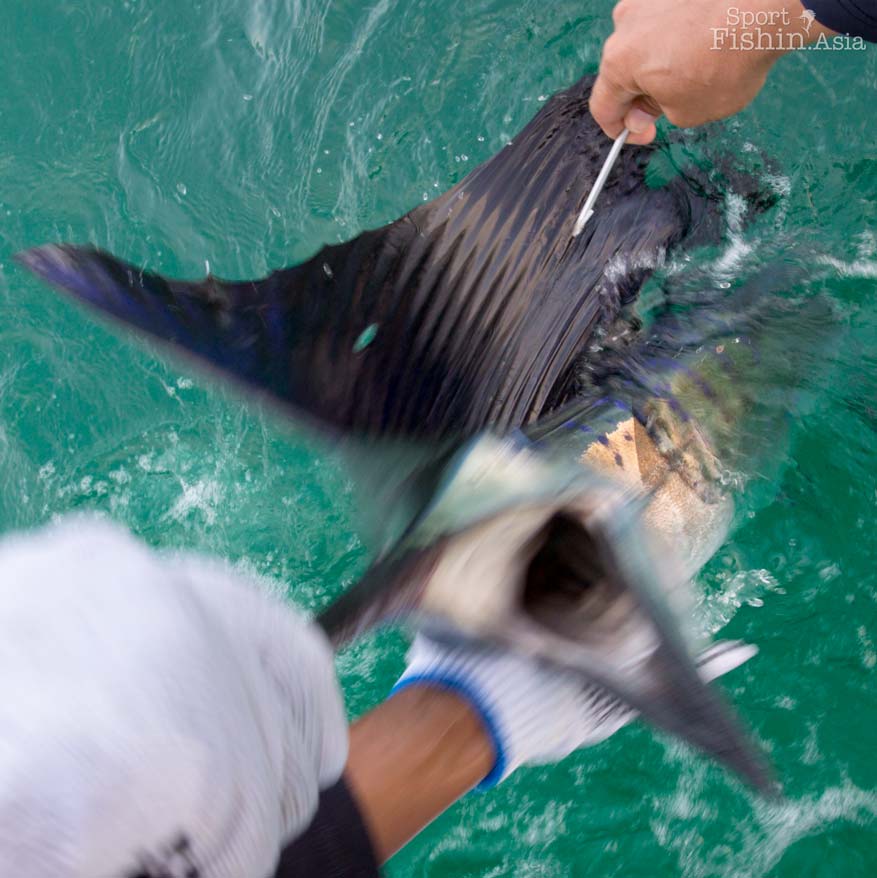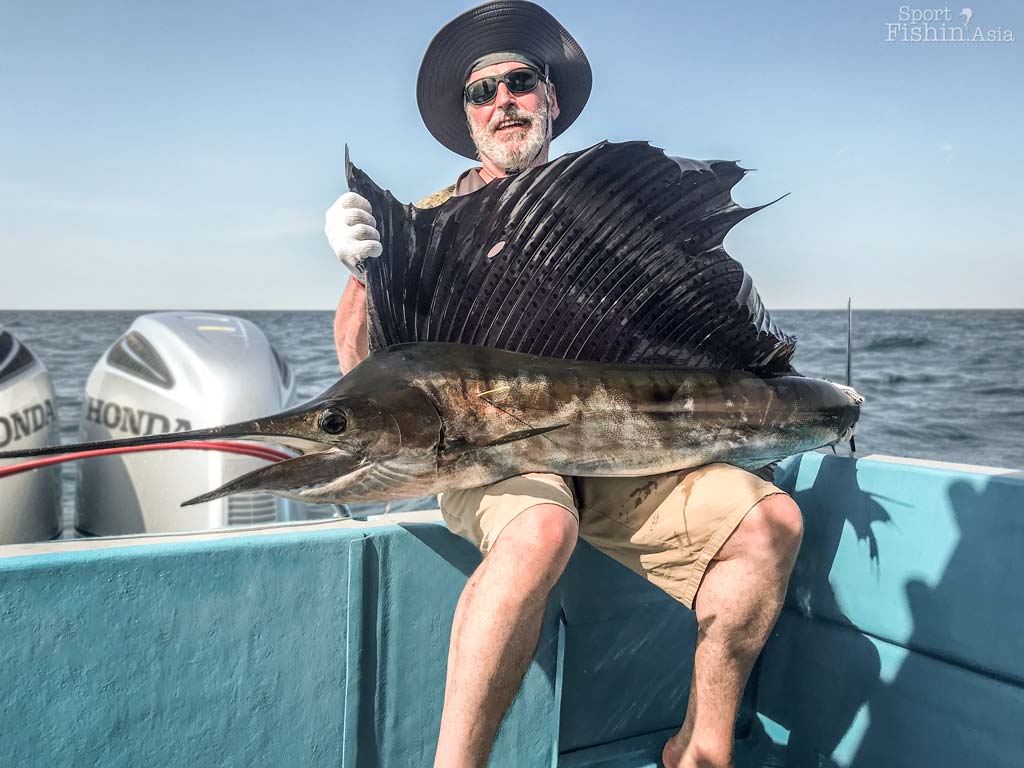 After Gary's fish and just before we headed back to the wharf, John hooks another sailfish but dropped the fish halfway through the fight.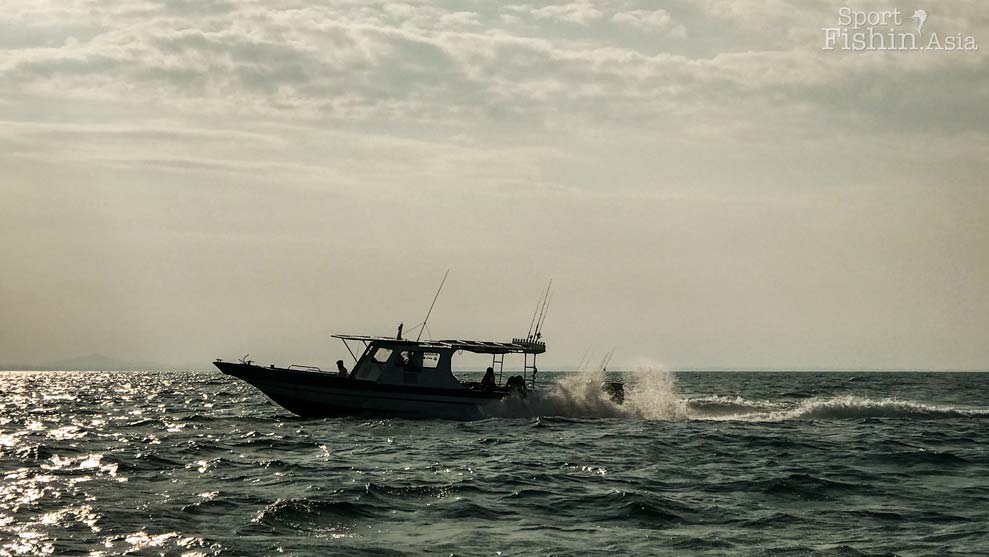 To be continued… DAY 3 AND FINAL DAY
John's wife, Kay, joins us on the final day for some fishing.
See the lightweight Abu Garcia Ocean Project rod in action in the video below