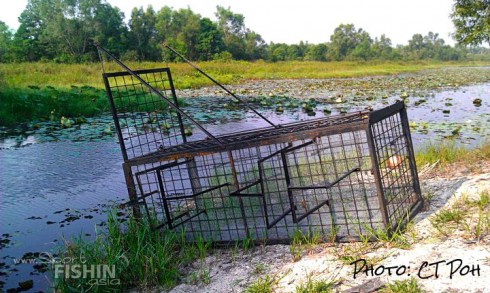 Wow, what is a big strong steel cage doing at a nice fishing spot like this?
Wait a minute. Big strong steel cage must mean it is used to hold a big strong wild animal.
OK. Maybe I do not want to be fishing here. Lest I become bait!
What interesting things have you seen at fishing spots?