See, it's not just us. Even the President does some fly casting in the office.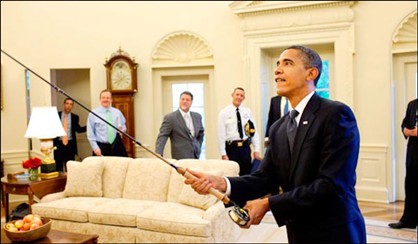 Pic: msn.com
U.S. President Barack Obama celebrates his 50th birthday in the office and gets a complete fly fishing gear from his staff.
What better way to get his mind off the current state of the US economy than to go fishin'.