When Bob from Australia came sailfish fishing with us for the second consecutive year, he also wanted to fulfil his desire to catch some decent peacock bass on fly. Bob also came peacock bass fishing the year before, fishing with conventional tackle.
So we arranged for a two-day fly fishing trip to catch some peacock bass in the Kinta Valley area just south of Ipoh, Perak.
We arrived the day before and after a two-hour drive from Kuala Lumpur, checked into a budget hotel for a good night's rest and to start the day fresh and early the following day.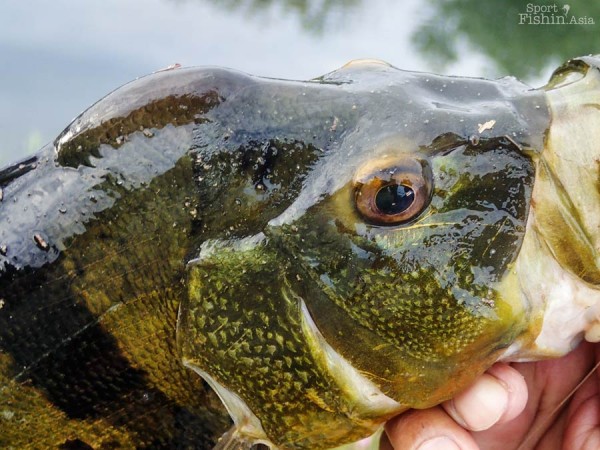 A hump on the back of the head indicates a spawning fish
Our plan is to fish land based on the first day. Bob soon hooked onto some nice peacock bass with his clousers. Things usually quiet down when the day gets hot around midday so we went for lunch and retreated back to the hotel into the comfort of our air conditioned rooms before going out to the spot again in the late afternoon.
The skies opened up and a heavy downpour ensued before we went out, the bite was not as good as the morning session. We also had other anglers thronging the same fishing spot and that could have further turned off the bite.
The next morning Bob fished from the boat at a nearby pond. This particular pond holds a healthy population of fish albeit mostly smaller specimens and in a much more heavily weeded condition.
After a couple of smallish fish, we decided to cut the fishing short so that Bob can get to the airport hotel in Kuala Lumpur earlier and do some relaxation stuff plus good food before his flight back to Melbourne the next day.
Enjoy the photos below…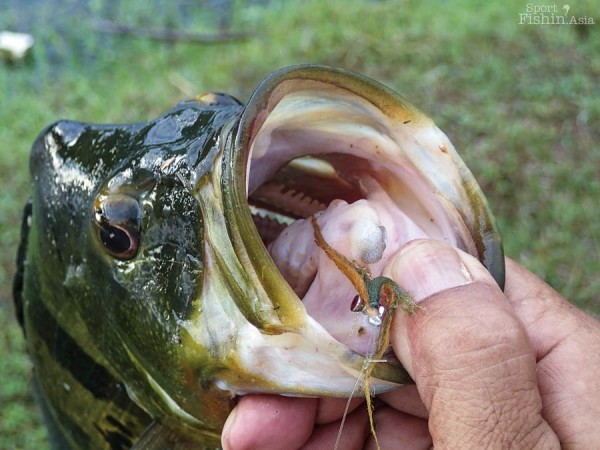 Big mouth
Fly fishing is bliss.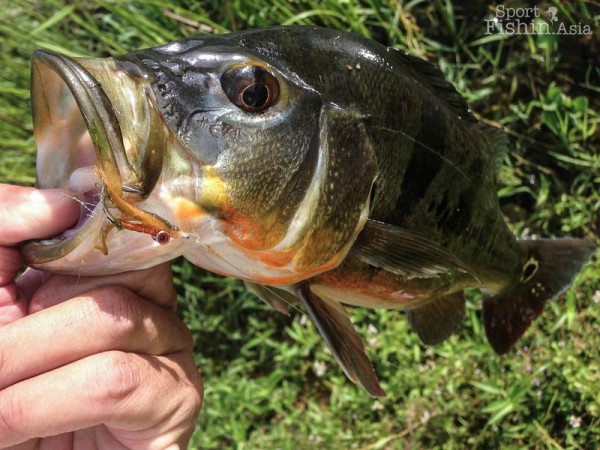 One of the most colourful freshwater sport fish in the world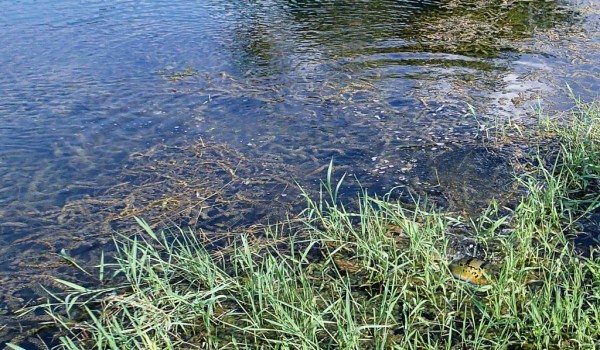 The peacock bass in Malaysia lurks in the Hydrilla weeds waiting to ambush it prey and can present a challenge bringing one in. No snag – no fish.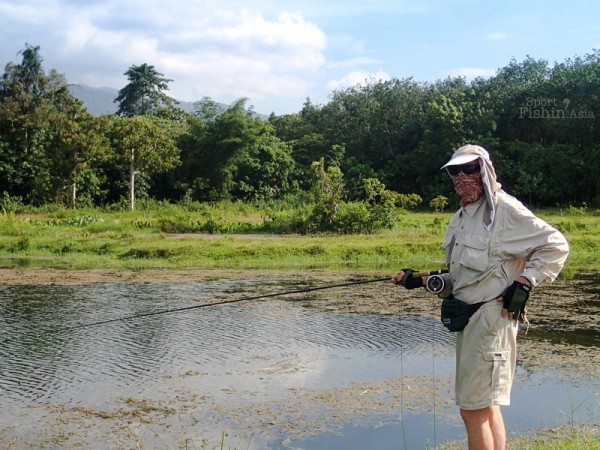 Bob surveying the environment
Another look at the thick Hydrilla weeds that the peacock bass likes to hide in.
Another beautiful peacock bass
A peacock bass making a dash back into the weeds
Yup, not much escapes my camera lens.
The peacock bass' trademark 'eye'.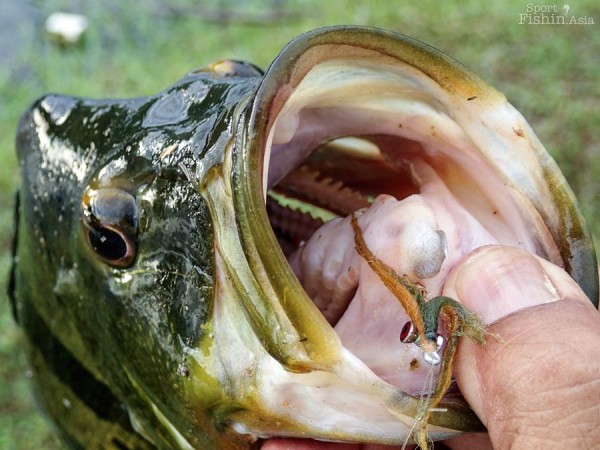 No sharp teeth here to cut you off.
Butter-fly fishing
Another migrant, a colourful and hard fighting jaguar cichlid, too bad they don't grow very big.
Fishing temporary interrupted by a group of locals that went skinny dipping. These water buffalos are huge and best not to be messed with.
A juvenile peacock bass that took a white closer.
Fly fishing is very effective for peacock bass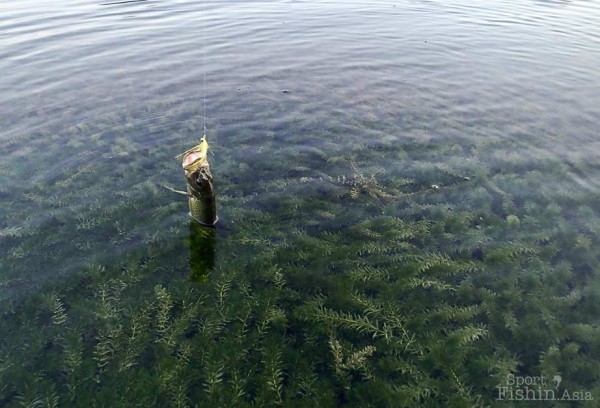 Out of the salad, a peacock bass from the boat.
Best peacock bass catch of the trip.
Bob with another handsome fish